Canadians Can Now Identify As Gender Neutral On Their Passports
Citizens can opt for an 'X' to indicate that they are non-binary.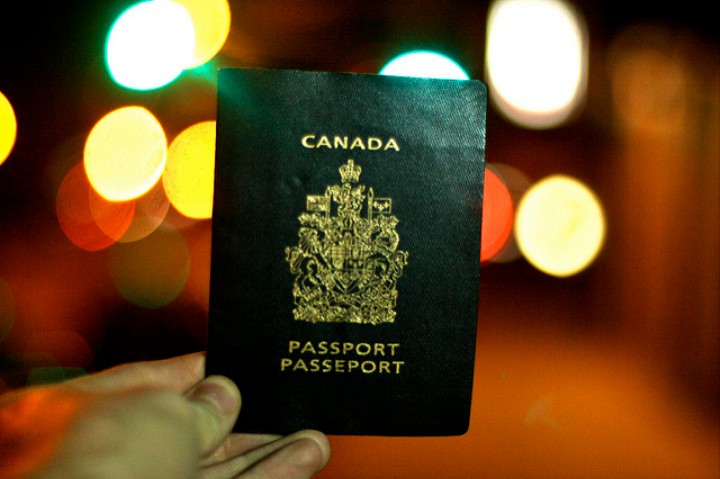 Photo via Flickr user James Nord
Canada has become the first North American country to allow its citizens to identify as gender neutral on their passports.
Instead of identifying as male or female, citizens can opt for an 'X' on their passports and other government documents to indicate that they are non-binary.
Other countries who have made the move include Germany, Australia, and Pakistan.
Vancouver-based filmmaker Joshua M. Ferguson, who uses the pronouns they/them, said in a statement that they will be applying to have the 'X' designation on their passport today.
Ferguson, who is from Ontario, was the first person in that province to apply for a non-binary birth certificate but they are still waiting for that to come through; they are also waiting to find out if BC will approve an 'X' on their health card and driver's license.
"Non-binary people like me experience emotional distress and encounter difficult situations in public when our forms of identification do not match our gender identity and gender expression, " said Ferguson.
In a statement issued last week, Ahmed Hussen, Minister of Immigration, Refugees and Citizenship, said the measure will protect Canadians' rights to freedom of gender expression.

"All Canadians should feel safe to be themselves, live according to their gender identity and express their gender as they choose, " he said.
However Helen Kennedy, executive director of Egale Canada, an LGBT rights group, told the Globe and Mail that Canada should reconsider having gender markers on passports at all.
She pointed out that the 'X' designation could out people who aren't comfortable publicly talking about their gender identity or could cause issues in countries that don't recognize non-binary gender identities.
In June, the senate passed Bill C-16 to protect transgender Canadians from discrimination.
Follow Manisha on Twitter.