When Prasad Raj Dandekar, a radiation oncologist at a top Mumbai hospital, first came out to his best friend, he feared rejection. To his relief his friend understood and accepted his sexuality but most queer Indians don't find themselves in such a position. This was back in class 12 and at 40, Dandekar has come a long way since then.
Over time Dandekar realised that some of the myths and stigma surrounding queer culture and lifestyle were prevalent in the medical community as well. Even psychiatrists find themselves at sea when dealing with patients suffering from depression in the event of traumatic coming out experiences. Earlier this year, he formed a group, the Health Professionals for Queer Indians (HPQI), that focuses on busting myths among health professionals. Ahead of their next seminar in the national capital, he lists some of the issues he wants his peers to understand.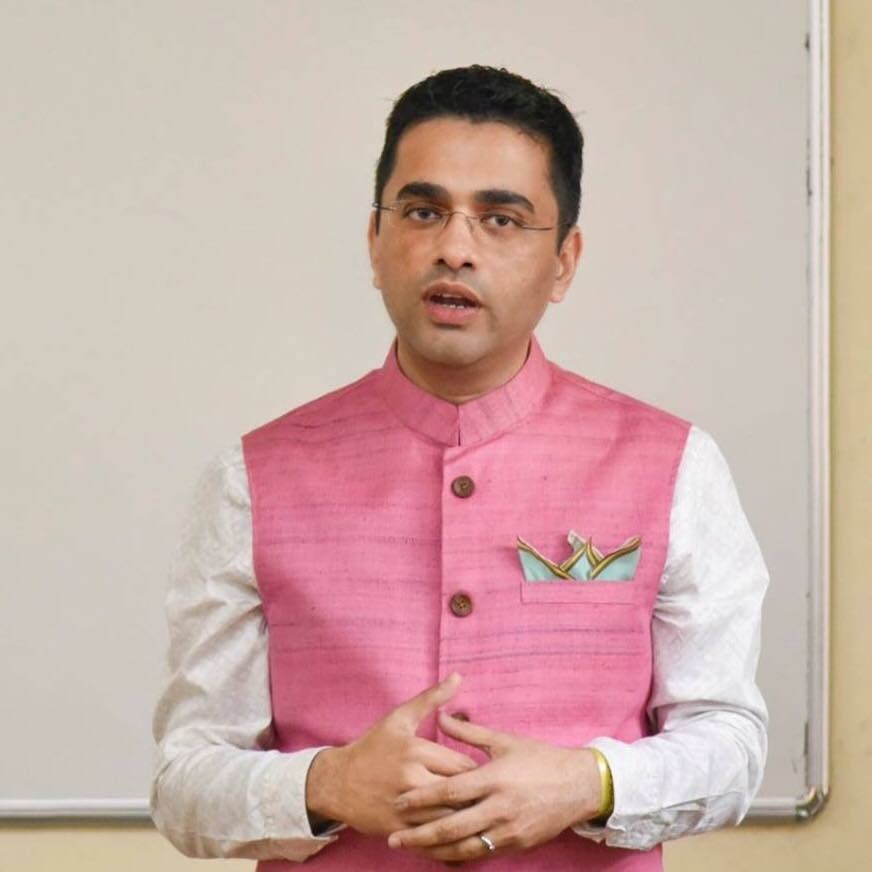 Gender is NOT binary
Yes, Dandekar has to start with the basics. That gender is not binary but a fluid spectrum is the beginning of his discussion with healthcare workers and counsellors. "My first talk is introduction to the LGBT terminology," he says. "Homosexuality is not taught at all in medical school," he adds. Basics like the difference between someone who is homosexual and a transgender is normally the starting point in most of the talks.
Dandekar often opens with a film featuring individuals who identify as lesbian, gay, and transgender speaking about their life experiences and struggle.
The brain is the real sex organ
Dandekar dispels the myth that pleasure is associated with the genitals alone and talks about the role the brain plays in human desire to his peers. "Most people believe that the organ of sex is the genitals but don't know about how the brain is connected with sexuality," he explains.
Homosexuality is NOT a disease
Dandekar even finds himself schooling psychiatrists of this fact. Recently the head of the Indian Psychiatric Society (IPS) Dr Ajit Bhide publicly stated that homosexuality is not a mental illness, a long overdue first in India.
Another misconception that persists is that of promiscuity among gay or transmen. "Homosexuality is seen only in rich people or all homosexuals get HIV are some of the myths. We use evidence to counter them," Dandekar says.
Coming out can be rough
When a person talks about their sexuality to others whether it is family, friends or colleagues it can be stressful or traumatic. "We train psychiatrists and counsellors on what they should do in such circumstances; whether they should encourage others to come out or not." Depression is common and Dandekar talks to psychiatrists on how to sensitively handle the experience and the kind of support needed.
Article 377 affects EVERYONE and not just the queer community
Many of Dandekar's peers don't want to address or be associated with queer issues publicly.
He stresses that Article 377 deals with "unnatural sex" crudely defined as oral and anal sex as well. "Article 377 of the Indian Constitution is applicable not just homosexual couples but also those with partners of the opposite gender."
Dandekar's initiative has met with a huge response so far. He had expected the first seminar in Mumbai earlier this year to draw around 100 people. Over 500 turned up and many had to be turned away. The next seminar is in the national capital on July 1.