Just as I got to the front of the queue, Green MP Chlöe Swarbrick ran out of scrambled eggs. As she picked up the empty stainless steel dish and looked around for some help she was told not to worry and that more kai would be along soon. The government ministers had expected about 400 people at their free waterfront breakfast barbecue at Waitangi. Next year, prime minister Ardern told the crowd they'd increase the catering.
No-one was too bothered about the crush, or the lack of eggs. The day before Ardern used her speech at the upper marae at Waitangi Treaty Grounds to note she didn't think it was realistic to seek "perfection" in Waitangi Day saying as a nation "we embrace our freedom and contest of ideas" and "so if there is protest, that won't bother me."
As it turned out, there was very little protest but, as usual, no shortage of the exchange of ideas. A heavy dew at the dawn ceremony, shocking-pink sunrise, waka paddling the bay, market stalls, ice-cream trucks and deep conversations about our identity as a nation—a Waitangi Day at Waitangi somehow floats you up and grounds you at once. VICE went along to observe the day and talk to New Zealanders about the Treaty of Waitangi and the nation.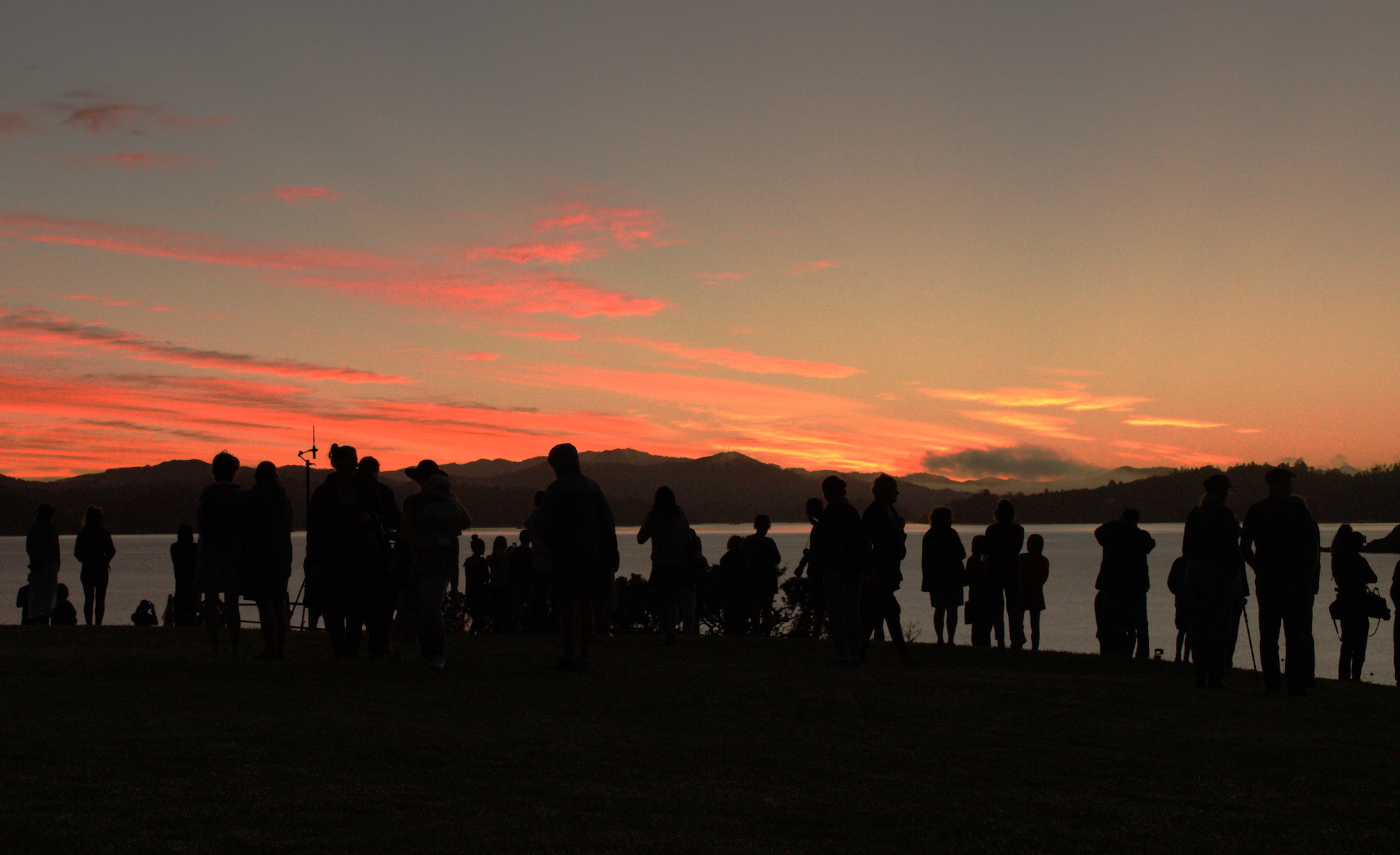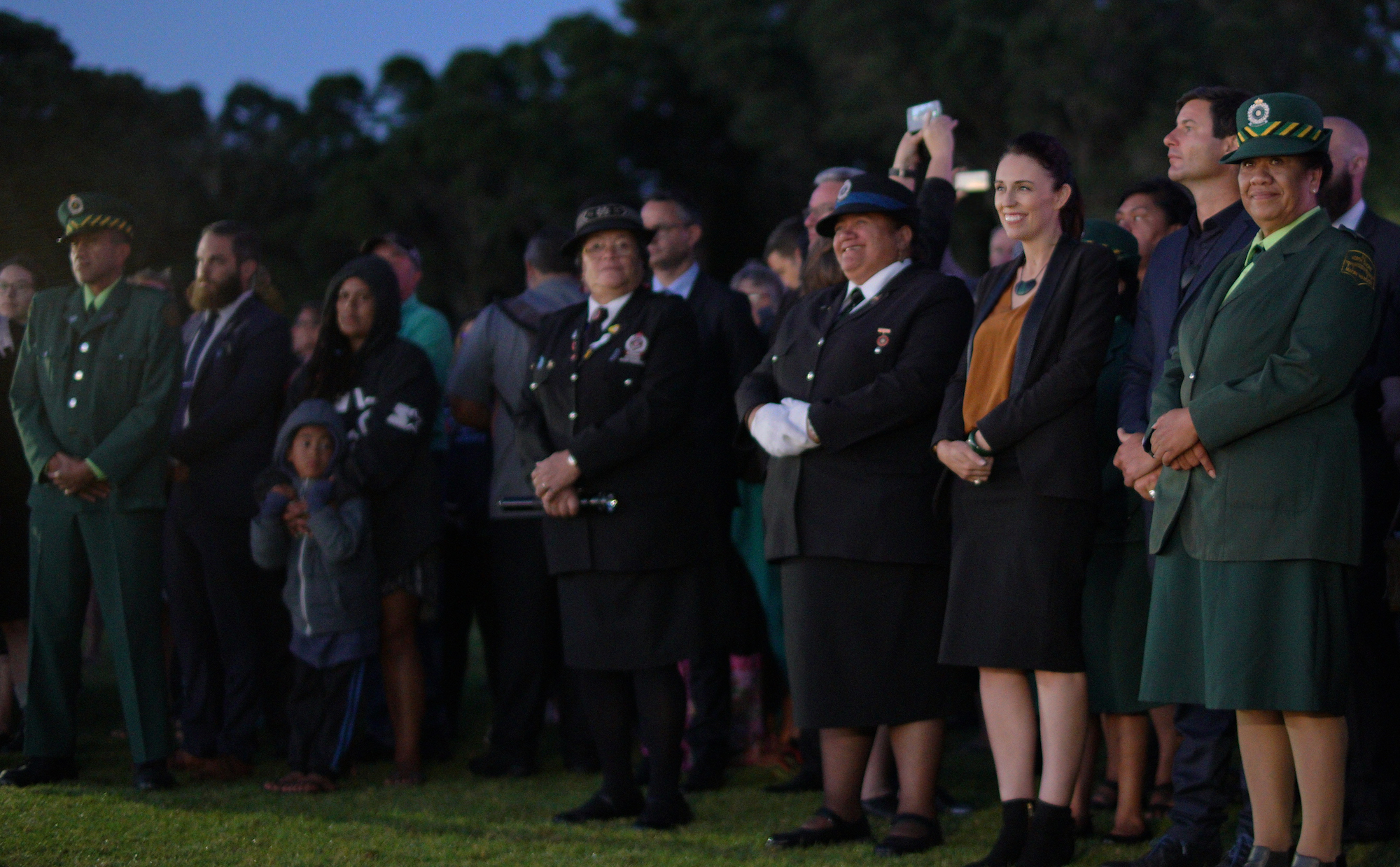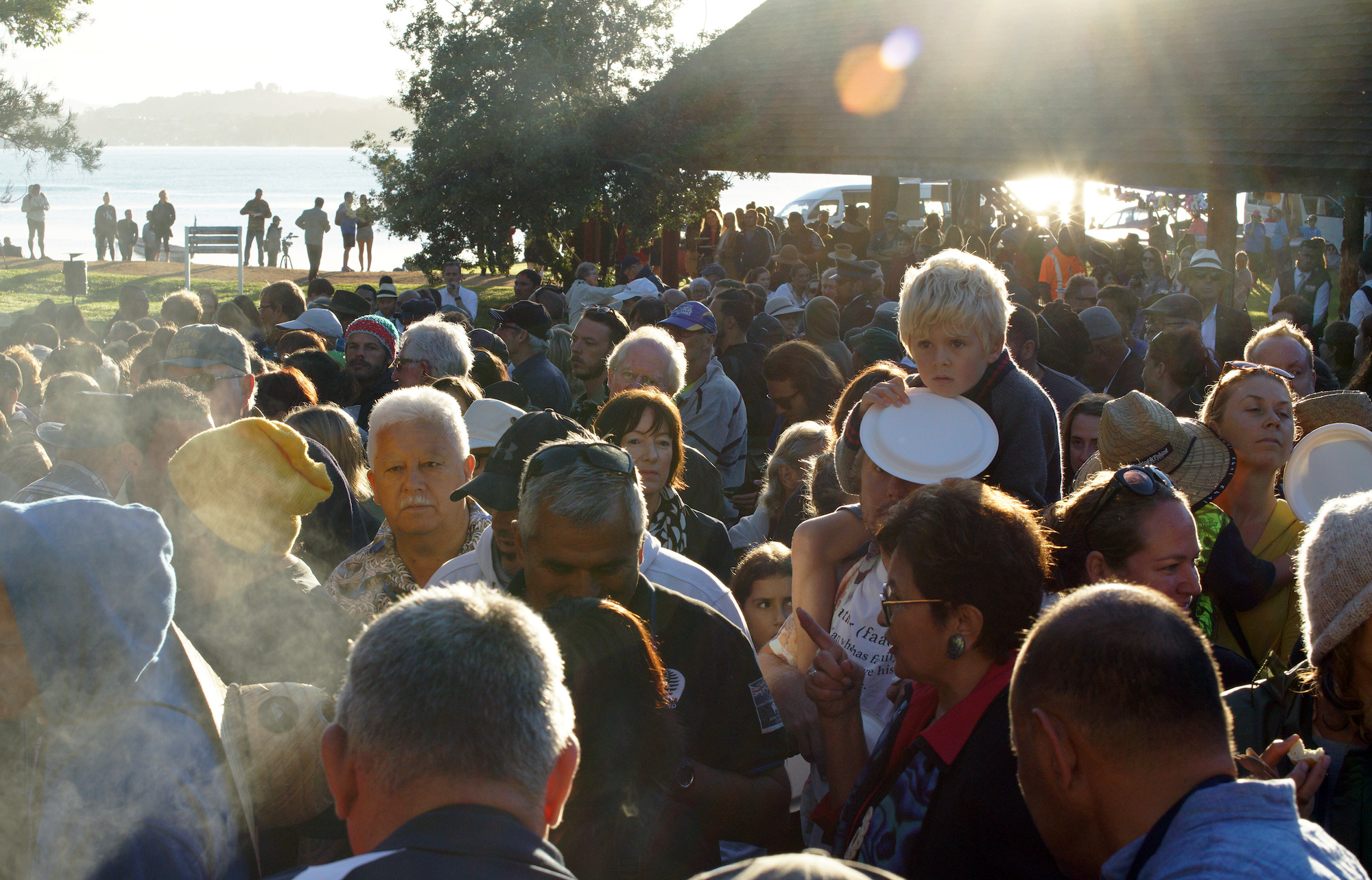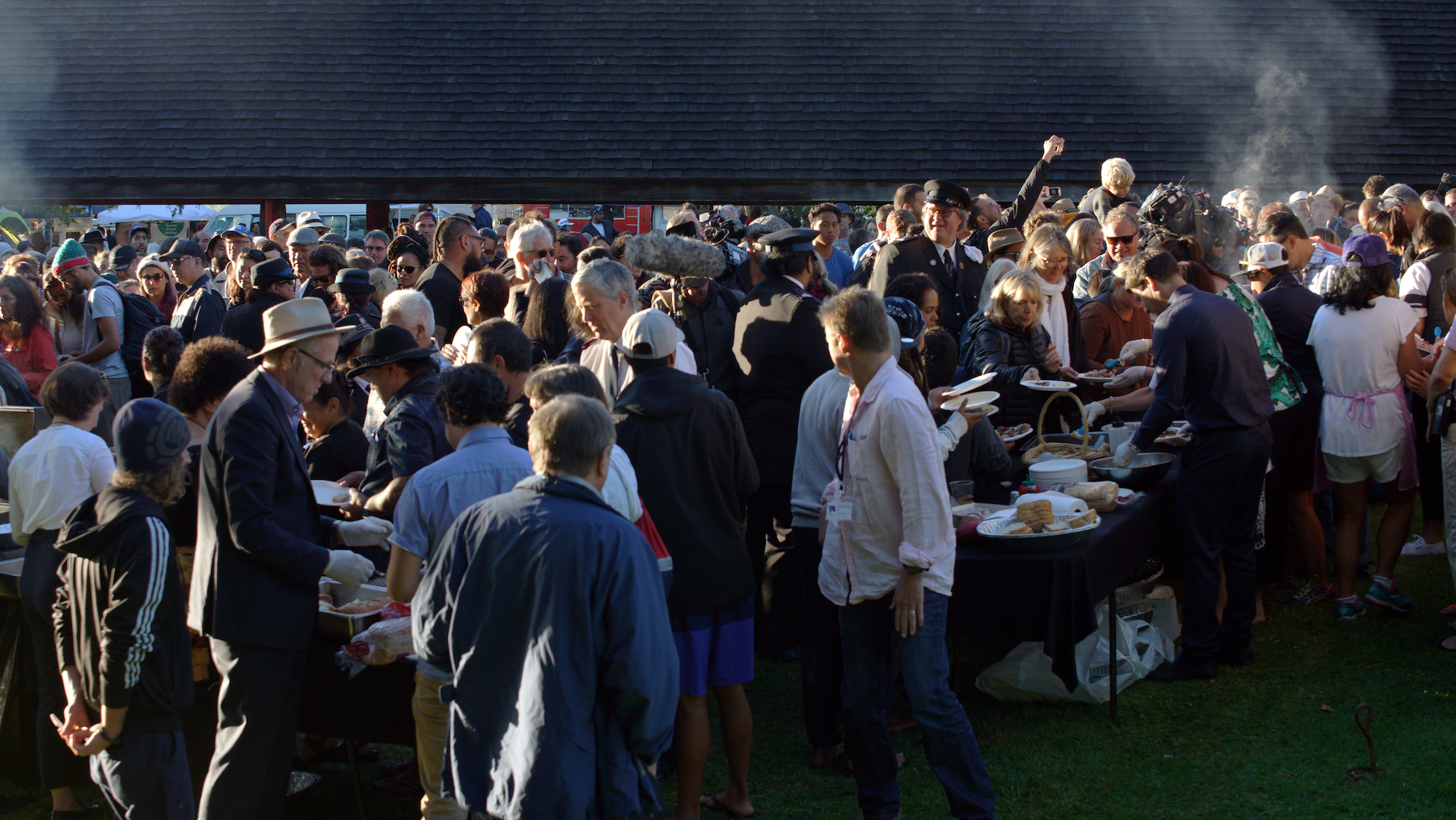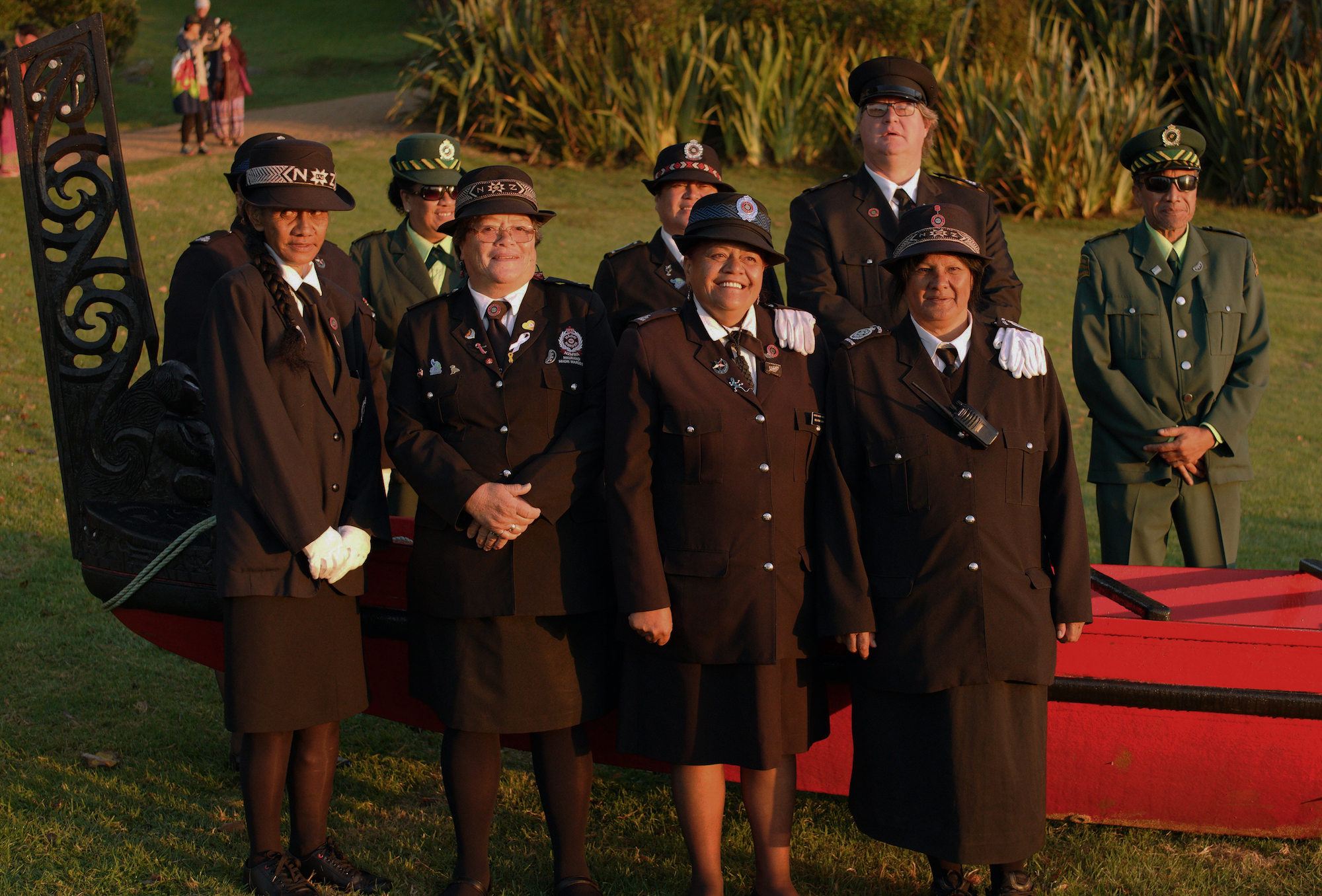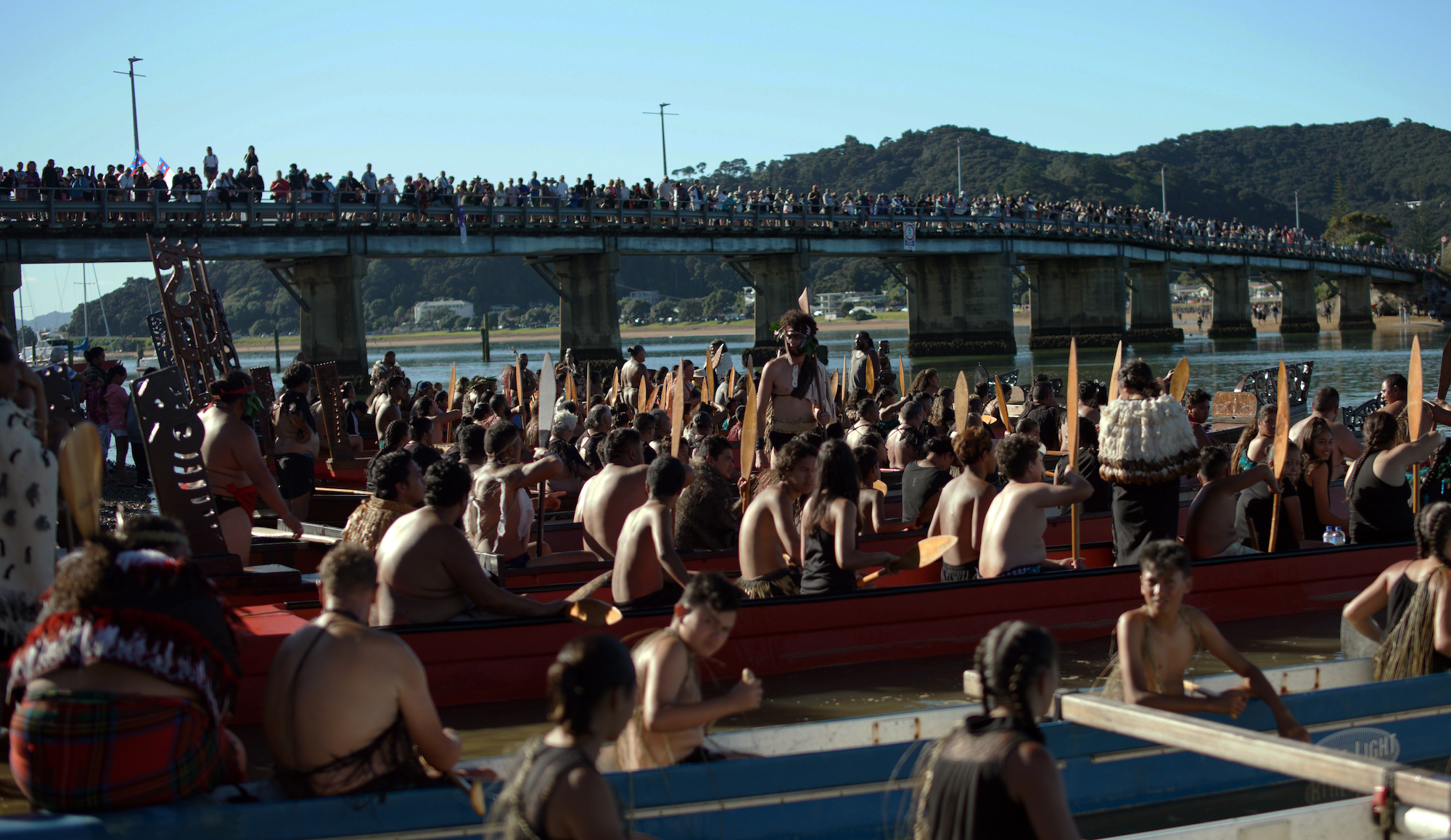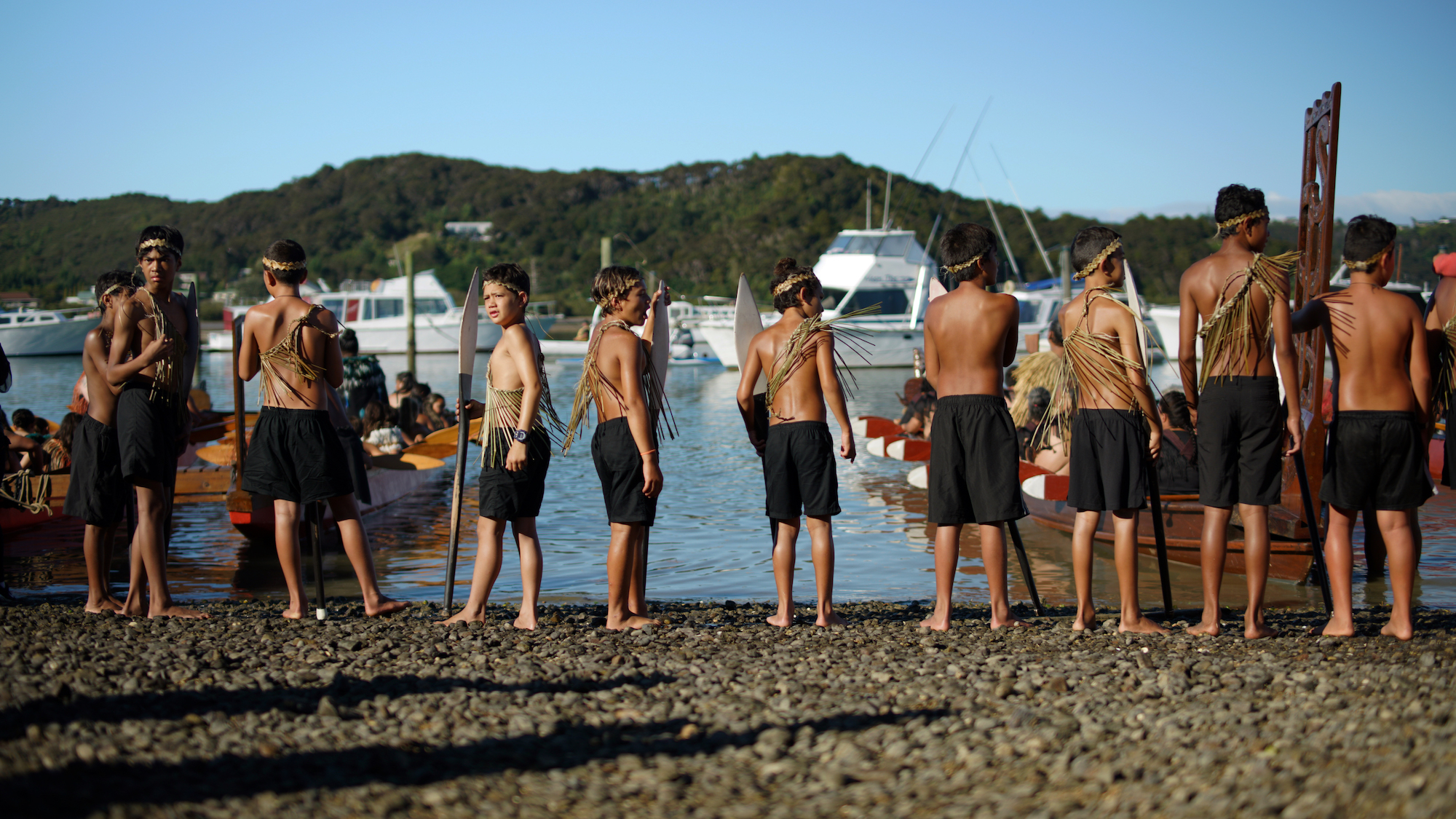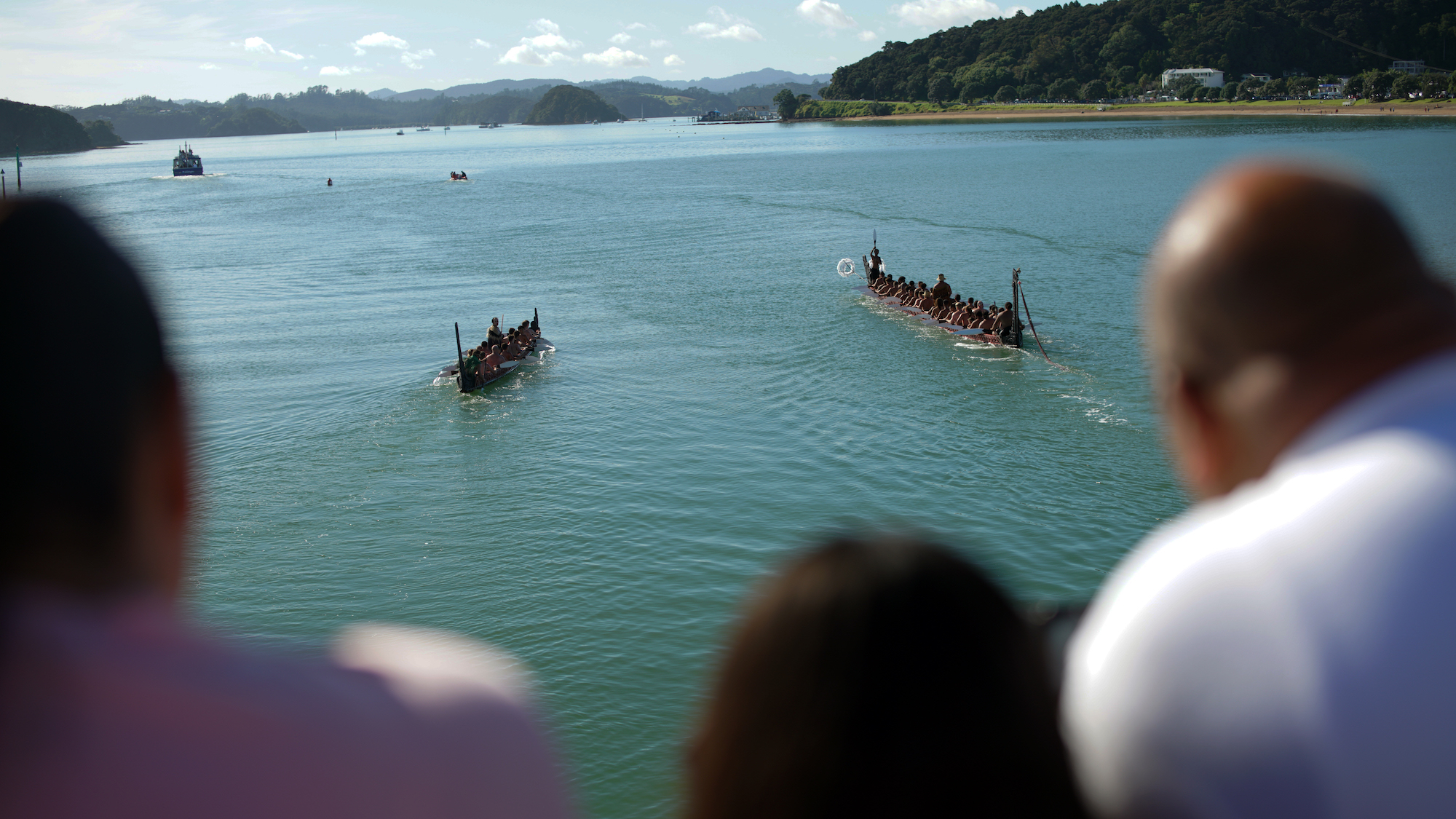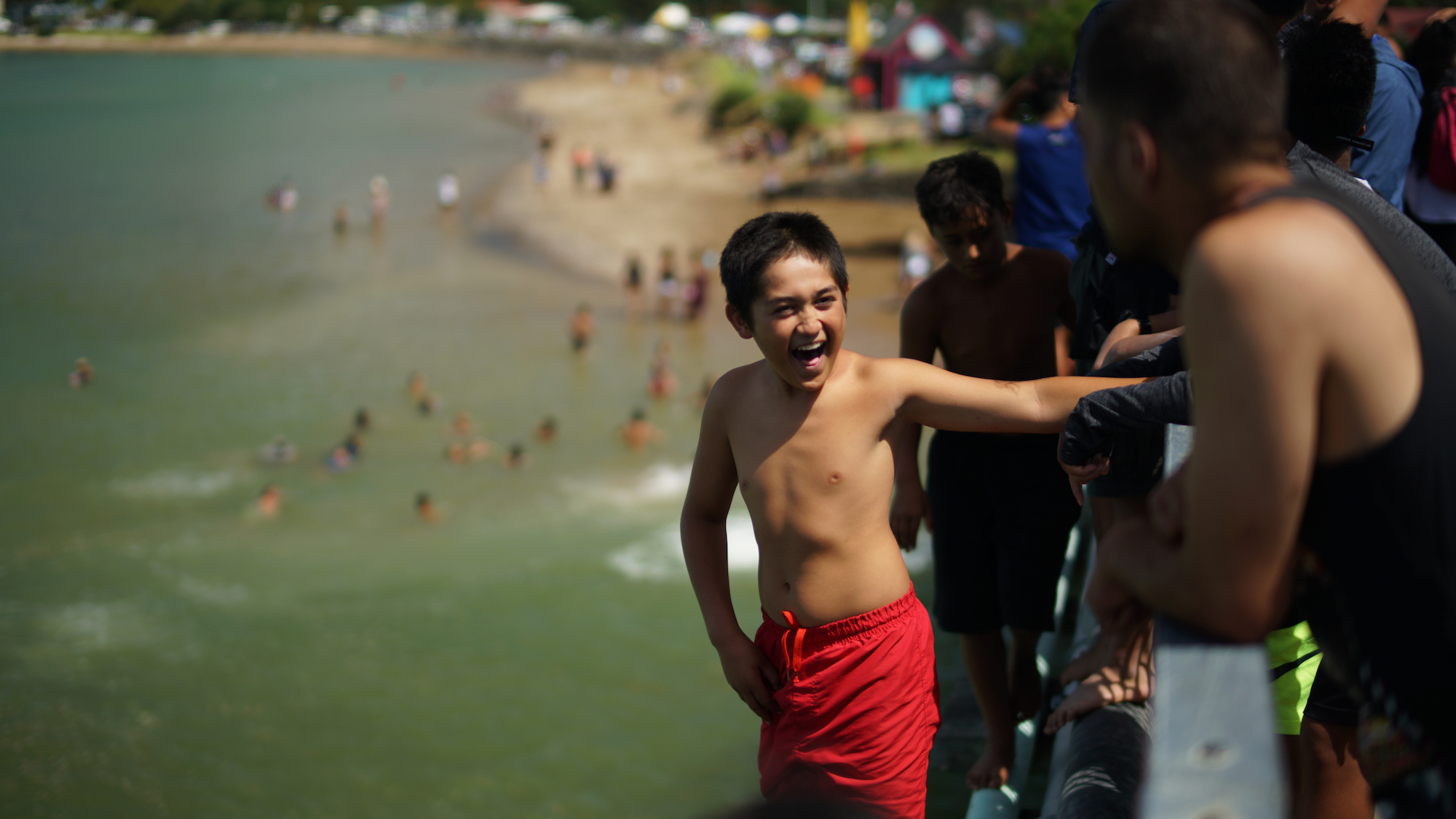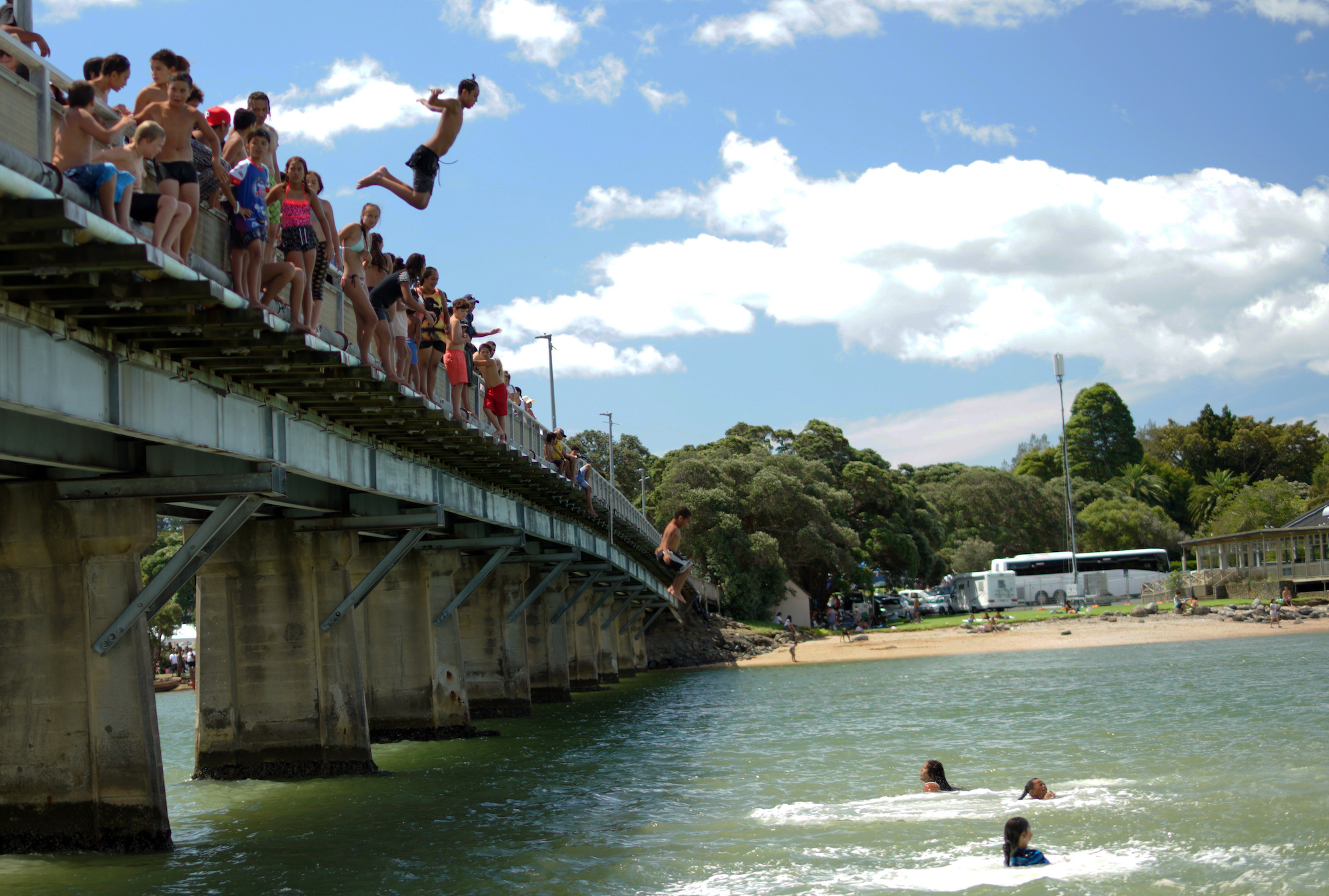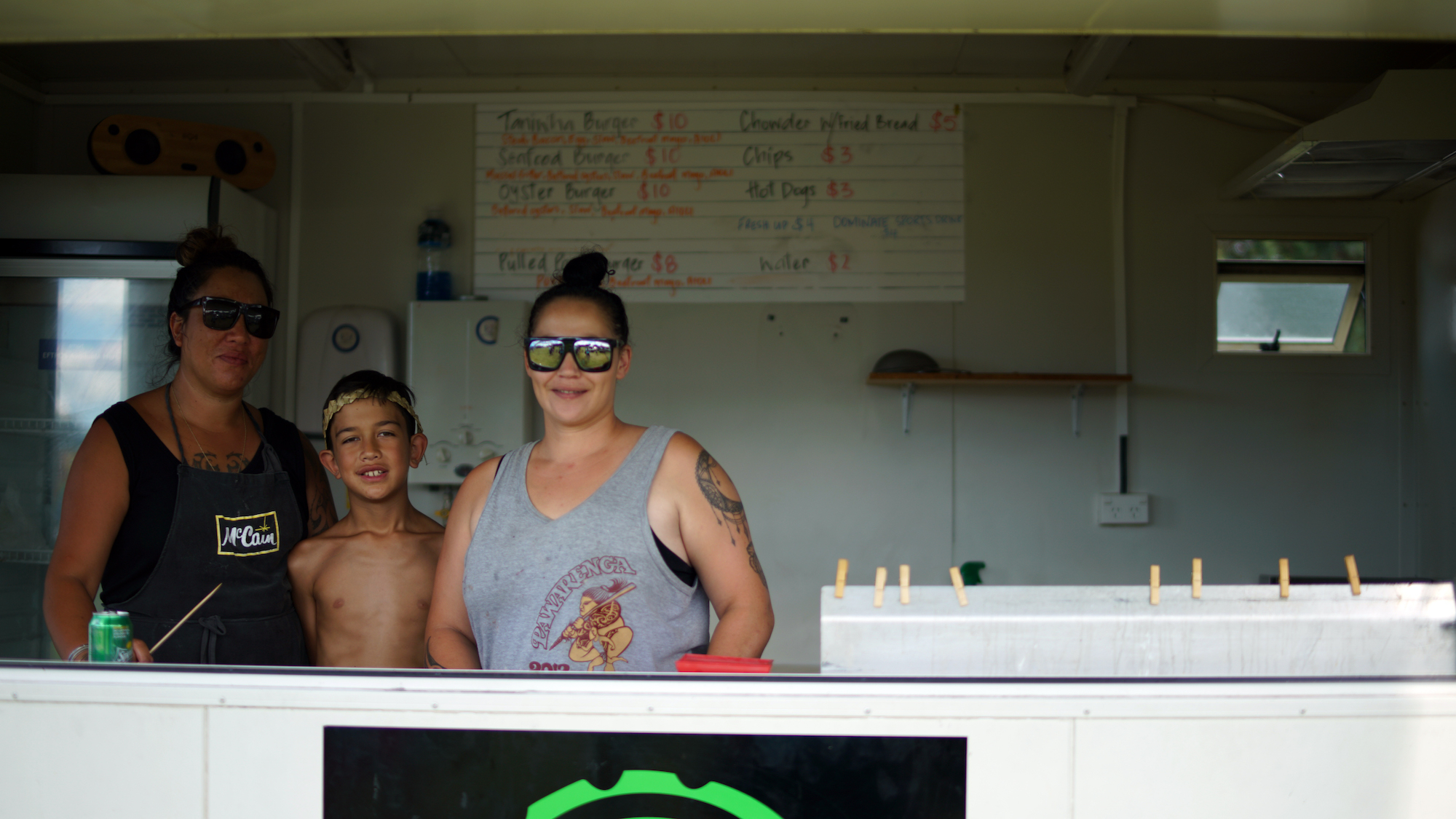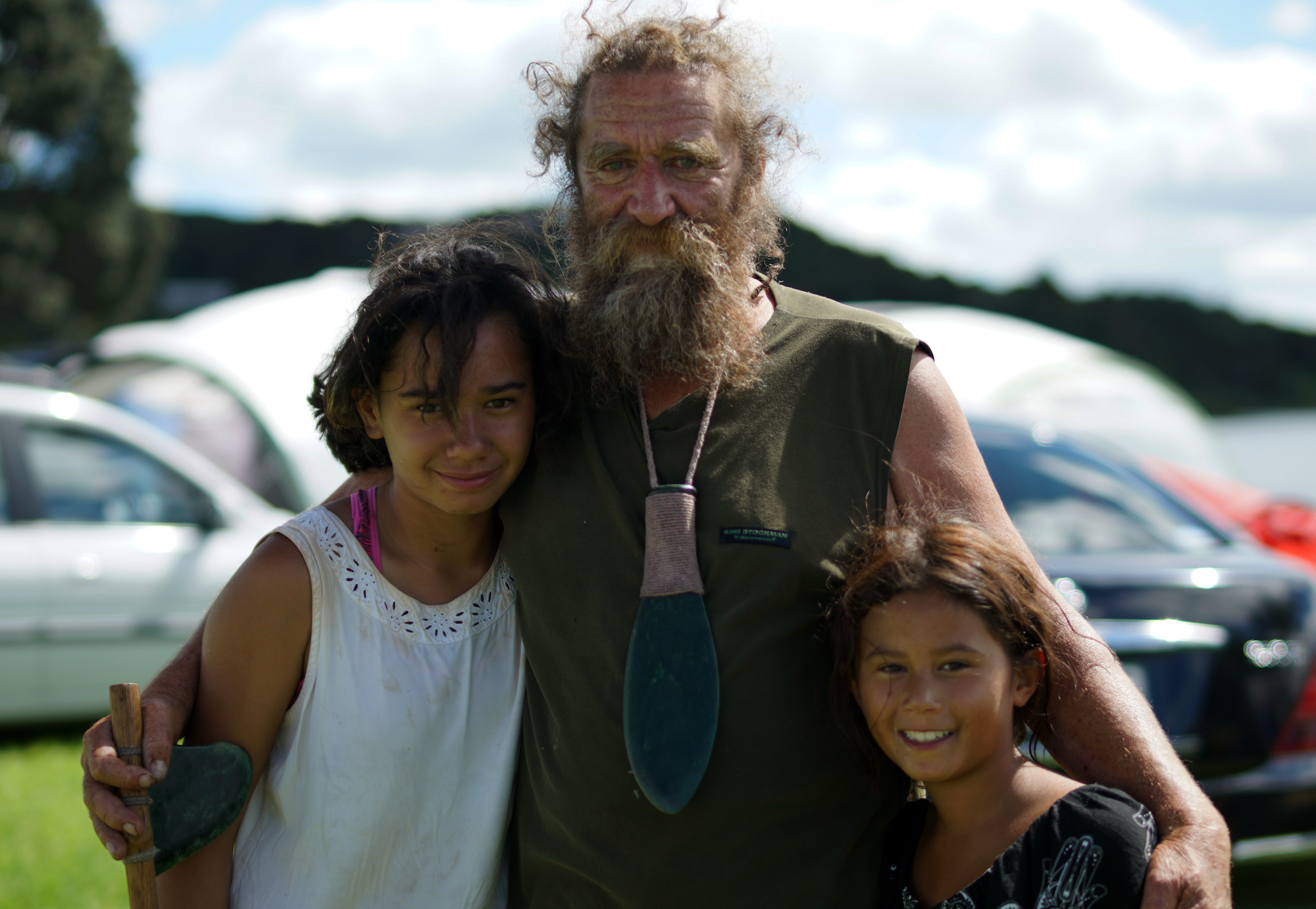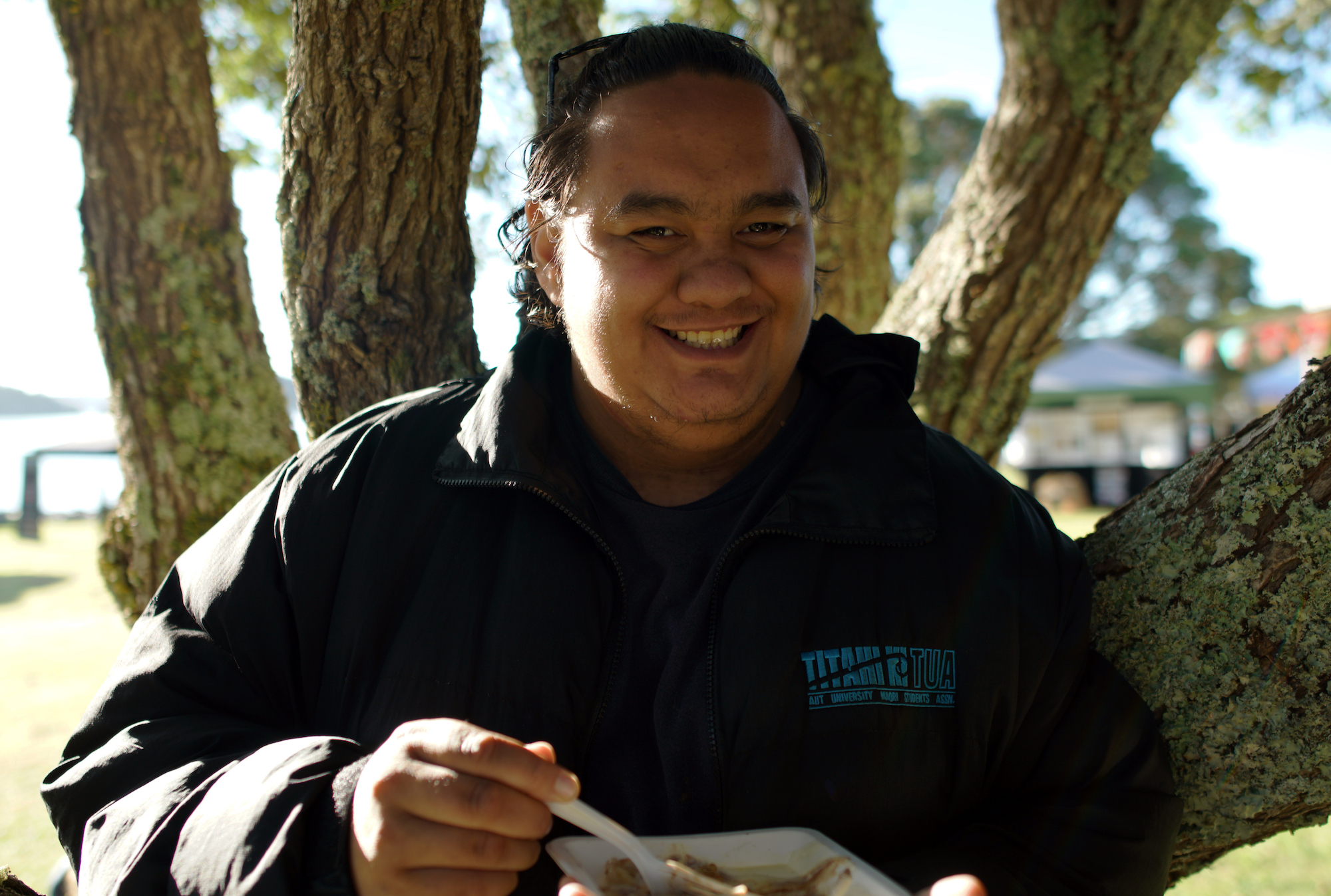 Mauri
"It's a fluke that I came up today. Now that I'm here, Waitangi Day means a lot to me. It represents the beginning of a relationship between two great nations—the British and my Māori culture, which is New Zealand. I'm here to celebrate that and eat some Māori food and meet some people.
I think with the new prime minister it's more subtle, more peaceful. When John Key was prime minister you'd come up and people just abused him. With Jacinda speaking this morning everyone was really silent and just listened."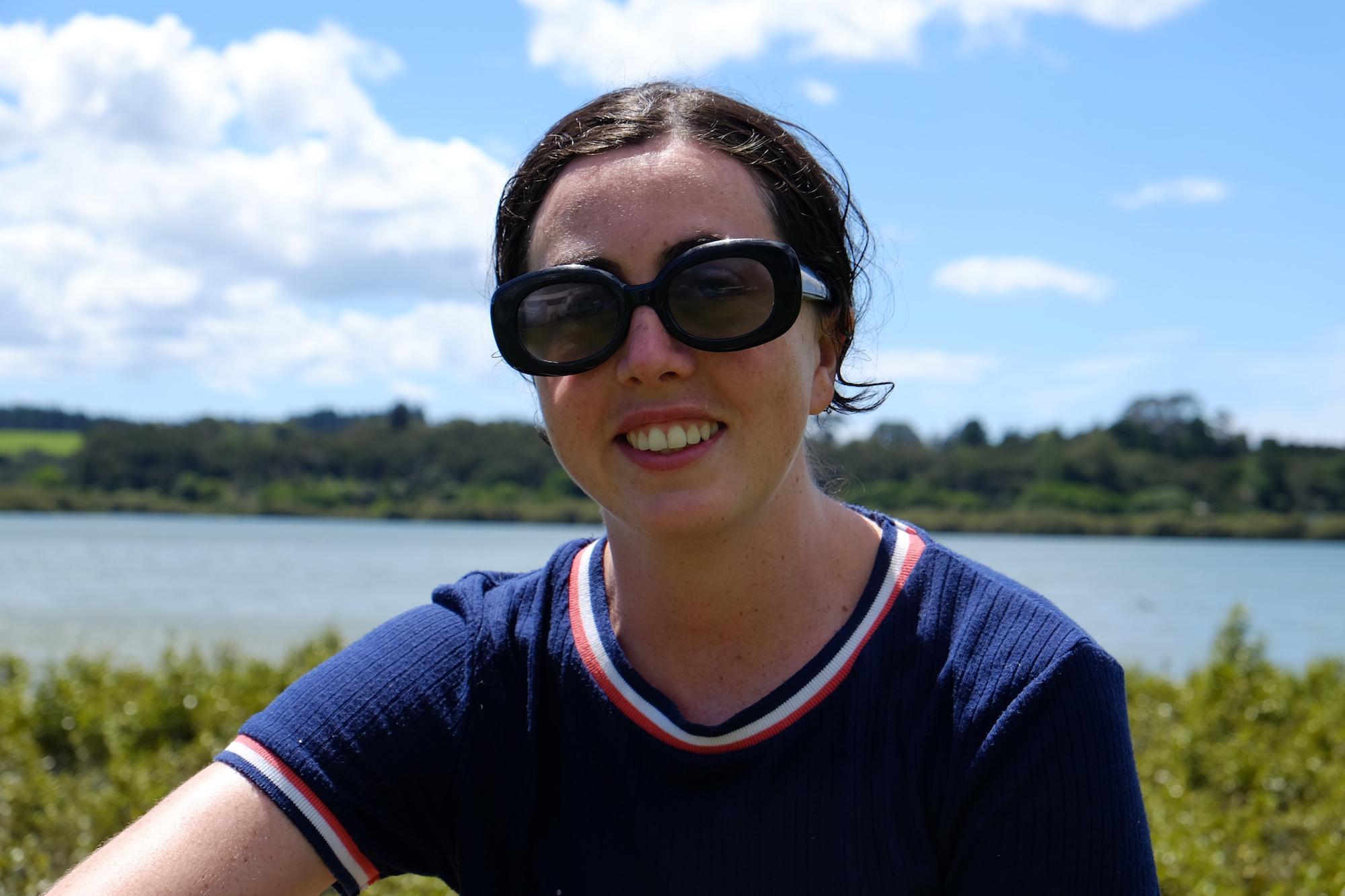 Bridget
"As tauiwi I think it's really important to come in the capacity of observing and listening. I guess there might be a general fear around Waitangi Day itself or this huge lack of understanding that stops people from coming. For me, every time that I've been here I experience a deep kind of learning that you can't get from reading a book. It's such a politically charged place. The knowledge and discourse and energies that you're exposed to are so important as Pākehā/tauwi to be near.
This is my third time here as an adult. Always for me, the action is not with the government, it's in the political tent. Tangata whenua's struggle—the changing of government doesn't really affect that. You are able to hear politics at the level of iwi or hapu. You don't actually hear that on the news. Getting the real guts of it.
A few years ago I heard Moana Jackson speak about constitutional research. Artspace [where I work] is reading the document that came of that here. In terms of widening your political perspective and understanding I think being at Waitangi Day carries forward into the year. Hopefully you're keen to come next year and continue that growth. I really wish that more people would come. More of New Zealand should make a pilgrimage up."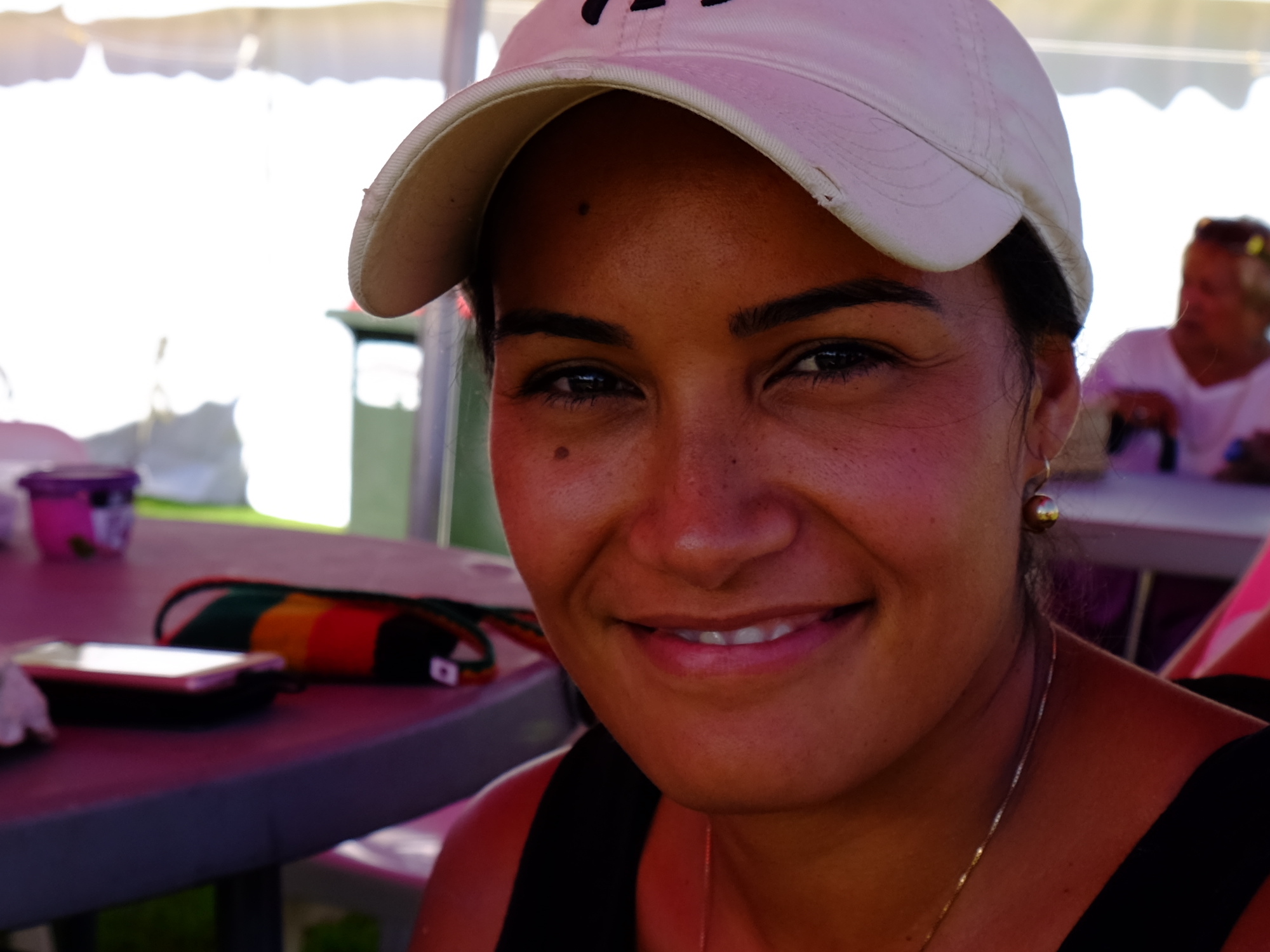 Pania
"Jacinda Ardern spoke of the hopes she had and the need for the government to address many of the anomalies that Māori face as a result of the signing of Te Tiriti o Waitangi. I intend to hold her accountable to what she promised. Lots of her kōrero was relatable to Ihumātao. She spoke of the hopes that she had for her children to have historic places to go to, places of significance as she remembers enjoying as a young child. Ihumātao is a historic place that I've enjoyed and hope my children can experience the same experiences I had on that whenua. By putting a housing development there that will totally block any opportunity. I can only hope that this government truly makes a change for Māori. It's early days.
Our purpose today is to come and honour the signing of Te Tiriti o Waitangi and the hopes that our matua tupuna had when they signed. Our other purpose is to come and listen to what other rōpu face about issues in their communities. To come here as one people, kotahitanga, to stand in solidarity under the umbrella of Te Tiriti o Waitangi and to bring our taki as well as about Ihumātao. To learn from other rōpu what we can apply there and also share our experiences with other people that might be helpful.
What Titiriti or Waitangi means to me is that the Queen signed up to a contract with Māori, promising that Māori would have rangatiratanga over their taonga. Ihumātao is a taonga. She promised that we would have rangatiratanga over that but that is not true. We currently don't, they're making decisions for us. We are calling on the government to honour the promises that they made and the contract they entered into with our tupuna."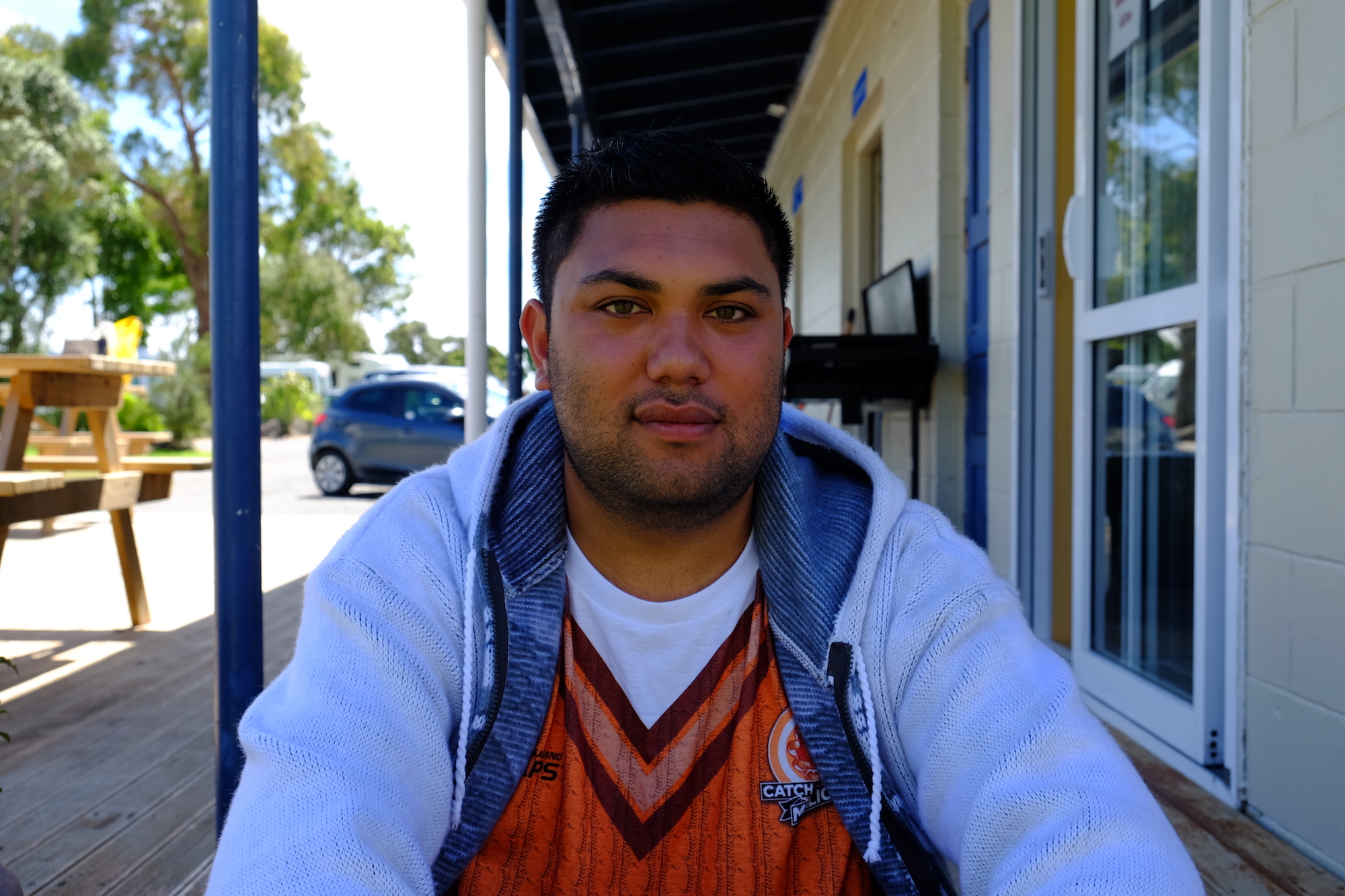 Hohepa
"It's my first time here for Waitangi Day specifically. It's been a very interesting few days. We've been doing a lot of discussion around what Māori and Pakeha can do moving forward: reconciliation around the Treaty, what we can do to make sure we keep the Māori language alive and fellowshipping with likeminded people.
I heard one of the speakers talking about treating the Treaty of Waitangi—Māori and Pākeha—like a marriage. Honouring the covenant and moving forward, striving to be the best couple."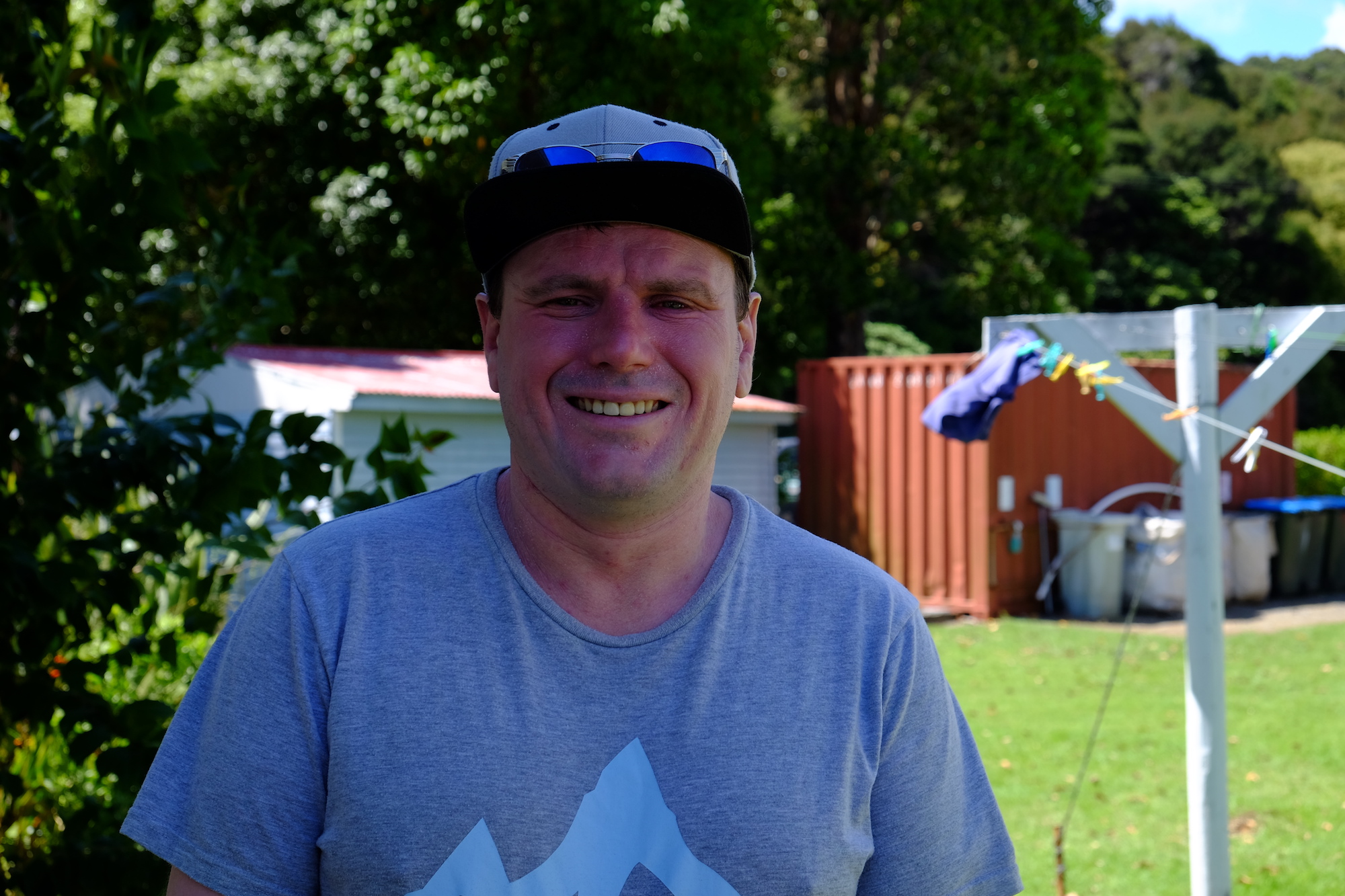 Matt
"I'm definitely Pakeha. My family goes back to England, Sunderland. I think the Treaty can be interpreted as an invitation to enter into a covenant with Māori and call this place home. In terms of moving forward, it's about Pākeha starting to make that walk towards Māori. I think for a long time Māori have been walking towards Pākeha and offering that culture and that joining of two peoples but maybe Pākeha haven't been walking towards Māori as much as they should have.
The first time I came up [to Waitangi], being a white guy from Invercargill, you are a bit nervous. But then the more you come, the more welcome you feel and the more connected you feel. You're around people with such a rich history and a rich whakapapa—one kaumatua I was talking to went back 15 generations. Pākeha have a bit of a disconnect when it comes to that jump over to England. We don't feel as connected with England and Scotland and those sorts of places. It's about finding your identity yourself and having a safe place to explore that."