Vodka evokes certain unfortunate memories for me. I'm reminded of clutching a sticky plastic cup at a house party, listening to "Umbrella" by Rihanna while my best friend makes a pioneering and furtive attempt at a hand job behind a Jack Wills hoodie. It's buying shots for a girl I just met in a club who—I've decided—I will probably live with for the rest of my life. It's the burning taste as it comes back up to decorate my 14-year-old friend's parents' ensuite bathroom. Good times!
Sauvelle is a vodka that wants to change the spirit's bad rep. The alcohol brand, founded by three friends in Bordeaux and produced in Cognac, is better suited to sipping than shotting. Evidently, vodka doesn't have to be a wince-inducing social lubricant for horny teens.
"If you can drink a vodka neat and it doesn't burn, it's usually good stuff," explains Antoine Gravouil, co-founder of Sauvelle. "We wanted a very crafted quality of vodka that could be drunk neat or in very short drinks."
We're sitting in the courtyard of a former winery in Bordeaux, the base for a lot of the ideas behind Sauvelle vodka. While I try to soak up some April sun before I return to inevitably shit England, Gravouil tells me how it all began. "It started as a bit of a joke in a pub in Camden in 2012: Three friends, living in London, trying to find a way to get out of our corporate lives."
Bored of their well-paid yet dull jobs, Gravouil, Olivier Carsoule, and Eric Lafon decided to start a craft spirits brand, kicking off with vodka, because, "to be perfectly honest, it's the most simple spirit to make in a way," says Gravouil. "There's no ageing."
Gravouil, spearheading the project, then spent four years learning how to distil vodka, and develop an alcohol distinct from the archetypal vodka aesthetic pushed by most mainstream brands. You know the drill: clear, fresh, liquid cascading over diamonds, flowing crisply down some mountains, or filtering through an iceberg. This "clean" aesthetic, Gravouil tells me, was developed as a way to market cheap, odourless alcohol more effectively.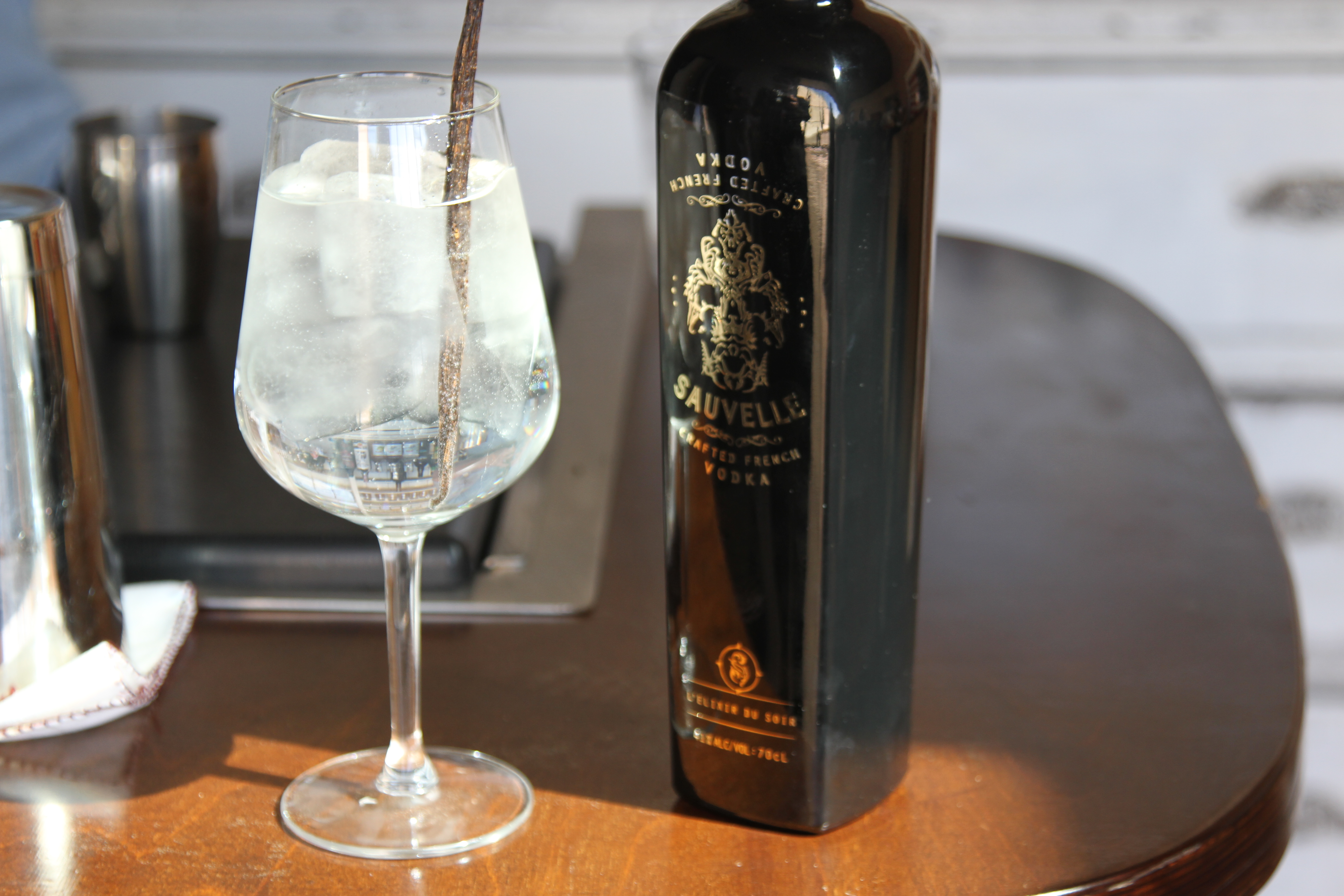 "In the production [of Sauvelle], we got completely the opposite of what most of the vodkas in the 2000s were doing," he says, "[which was] basically, I'm going to distill as much as I can, filter as much as I can, and get something that is ultimately tasteless and odourless, and at the end very boring."
Apparently, vodka shouldn't give you that burning feeling at the back of your throat. The reason for the harsh taste, Gravouil explains, is the process of reduction: the quicker you mix the alcohol with water, the more likely it is to give you a bad taste.
Using wheat from the north of France (yes, you can make vodka out of something other than potatoes), the Sauvelle team distils the grain to 96 percent ABV, and slowly reduces the ABV down, avoiding the bitterness that can result from rushed reduction.
"Most of the commercial vodkas are done in a few days or a day," says Gravouil, mentioning big name brands—including some high-end ones. "We take three months, which is very, very long for a vodka. Every week we cut down 5 percent, which costs me a lot of money because it's a lot of work and processing," he laughs. "At the end of the process, we get something that is round [and] very smooth."
The vodka is then passed through three different types of woodchip, to—again, unlike commercial vodkas—give it more flavour. This is meant to mimic the barrel-ageing process used to make spirits like whisky.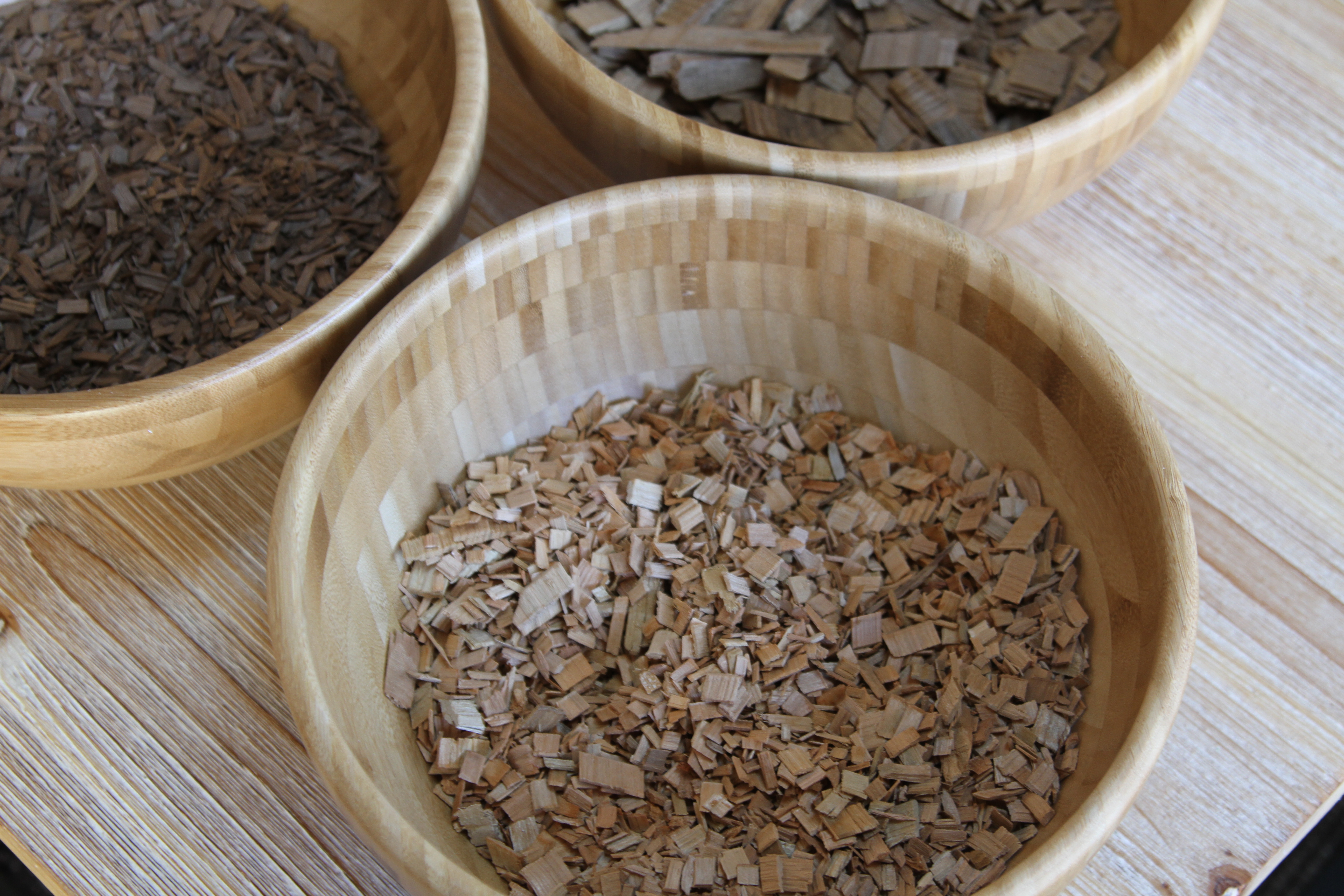 "We get all the vodka passing through layers of wood, French oak—the oak that's used in the Cognac barrels," says Gravouil, "... charred oak, and finally, the cherry wood."
Which, all together, results in a largely untraditional alcohol. Something Gravouil will be the first to admit, the French are not used to.
"In France, wine is super strong. Champagne is super strong. There comes a time where people don't want to see change that quickly."
Conversely, this up-ending of traditional wine-making practices was what pushed Gravouil and his co-founders to start Sauvelle. Despite all three being local to Bordeaux, they wanted to change shit up.
"Yes, in France we can make great stuff, but some stuff has been badly marketed and badly branded," Gravouil says, lighting another cigarette to better complete his sauce, French aesthetic. "We had spent so much time abroad seeing the overuse of the French-made product, in sometimes very tacky and unorthodox ways, so we wanted to reinvigorate this lost spirits market."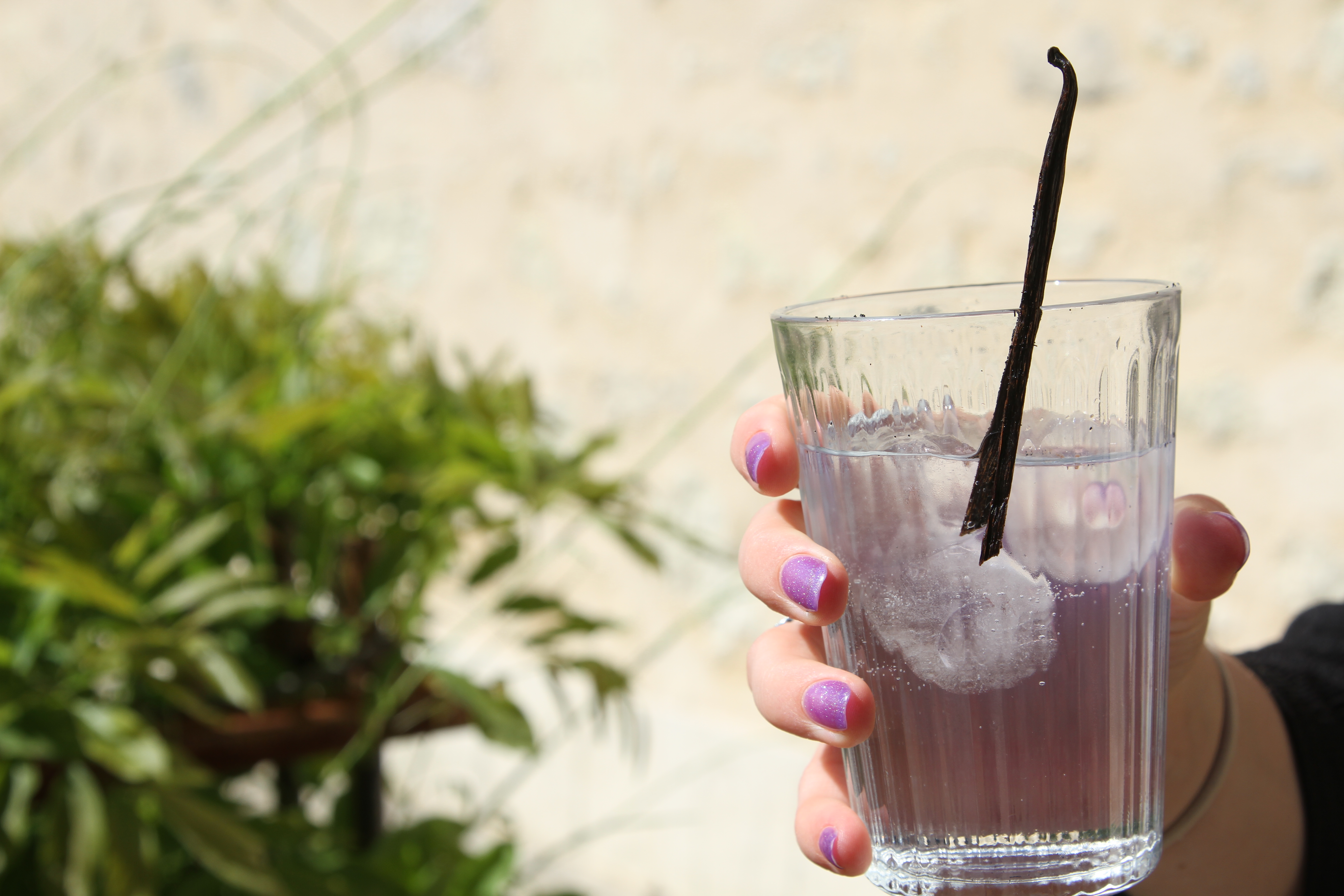 Gravouil explains that the vodka tends to sell better to establishments in the UK—stocked in places like the Groucho Club—than in France, where people are more suspicious to new names.
"People don't like change. It will turn, it's just a very long process."
I finish by asking how long he thinks it's going to take for France to ease out of its old ways and embrace something like vodka from Bordeaux. He sighs and replies: "Tough question. I don't know."
However, there is an unlikely influence that might just push France to try new things.
"I'm not going to go into politics," says Gravouil, "but we have a young guy [Emmanuel Macron, recently elected President of France] who's putting in a lot of changes."
Of course. Macron. The saviour of modern French vodka.
Fancy a shot, Emmanuel?