As lovers of: a) music and; b) the sesh, we at Noisey are always keen to partner up with music festivals to show you lot a good time. That's why today, we're extremely gassed to announce the full lineup (including our very own stage) for this year's Appelsap Festival, due to take place at Amsterdam's Flevopark on Saturday 12 August.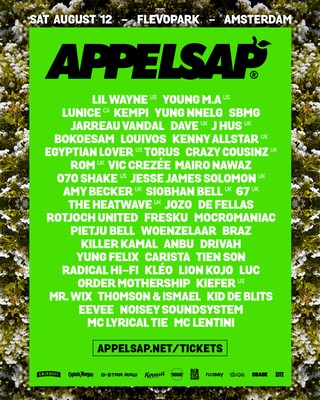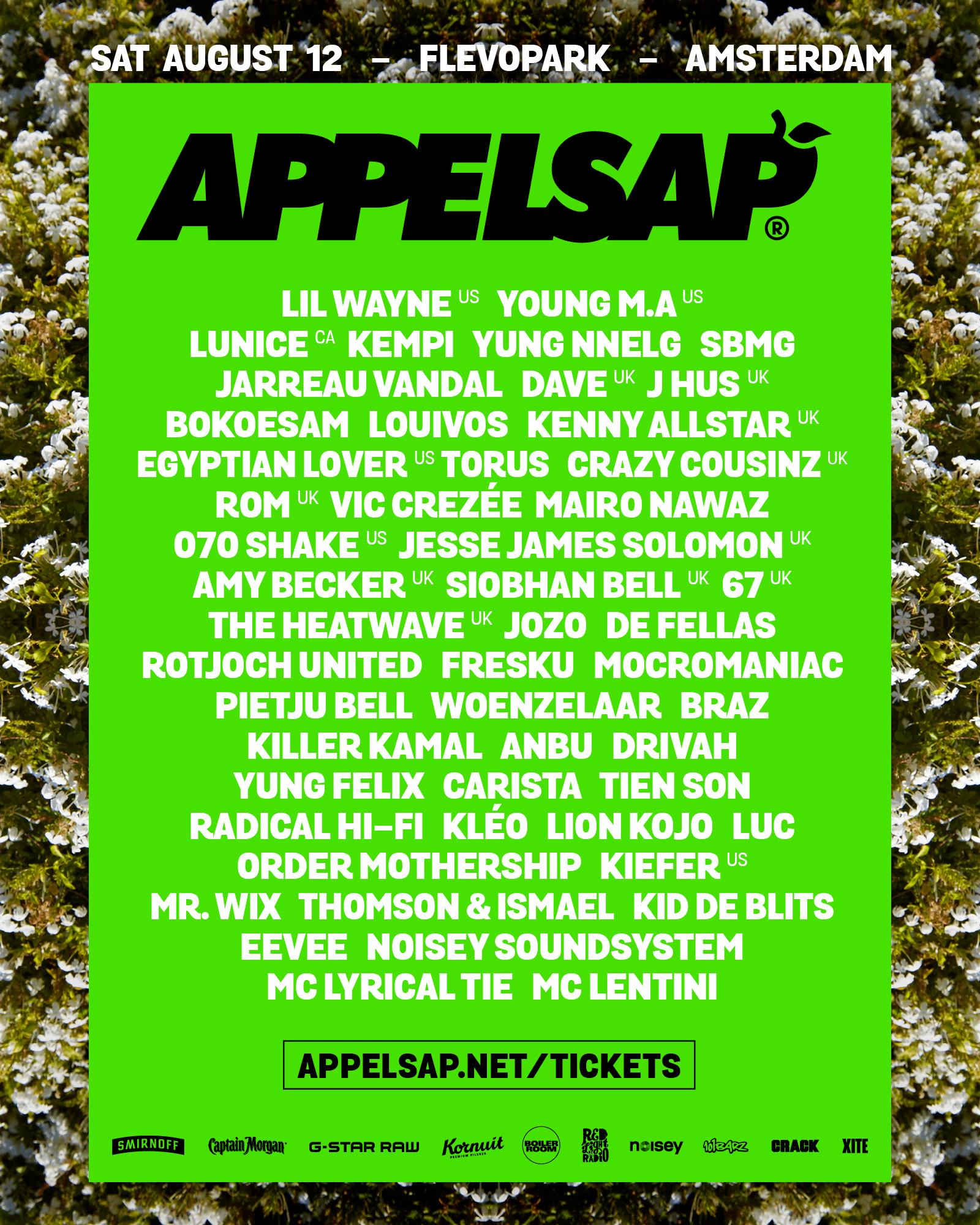 We previously announced that the fest would play host to UK heroes J Hus and Dave, as well as rising US star Young MA and a bunch more, while Lil Wayne will headline. Today, more artists – including funky house merchants Crazy Cousinz, as well as Kenny Allstar and Egyptian Lover – have been added to the bill, which you can now see in full (check it out below). Oh, and we're also very happy indeed that our stage will be toplined by the previously mentioned J Hus and Dave, two of the UK's best new leading lights in rap.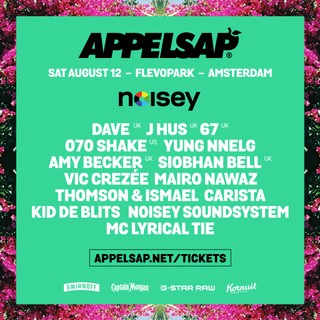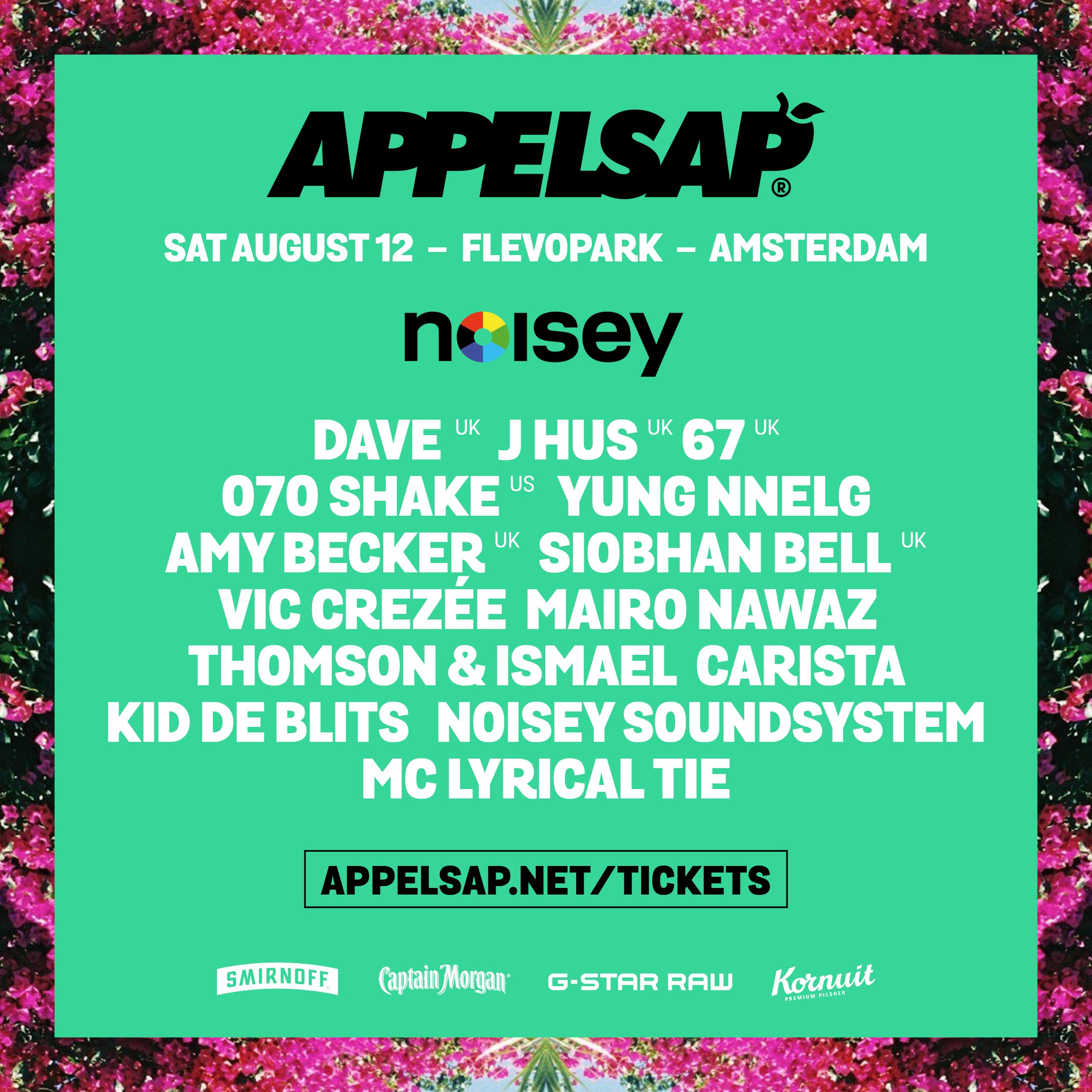 Check the whole lineup above, as well as our stage breakdown, buy your tickets here, and we'll see you down the front.
Follow Noisey on Twitter.