I'm confident Ricardo Huelga, also known as Ryk Maverick, would make a really great cult leader. He's charismatic, welcoming, passionate, and a little dark.

On a Saturday night in Portland, I followed Huelga down a closed stairwell at Bible Club, a Prohibition-themed bar he runs with Brandi Leigh, Kimo Easterwood, and Jade Marsh. The two-story home that houses the speakeasy was built in 1922, and all of the bar's furnishings are period-appropriate to match the concept. Almost everything inside dates back to the 1930s or earlier.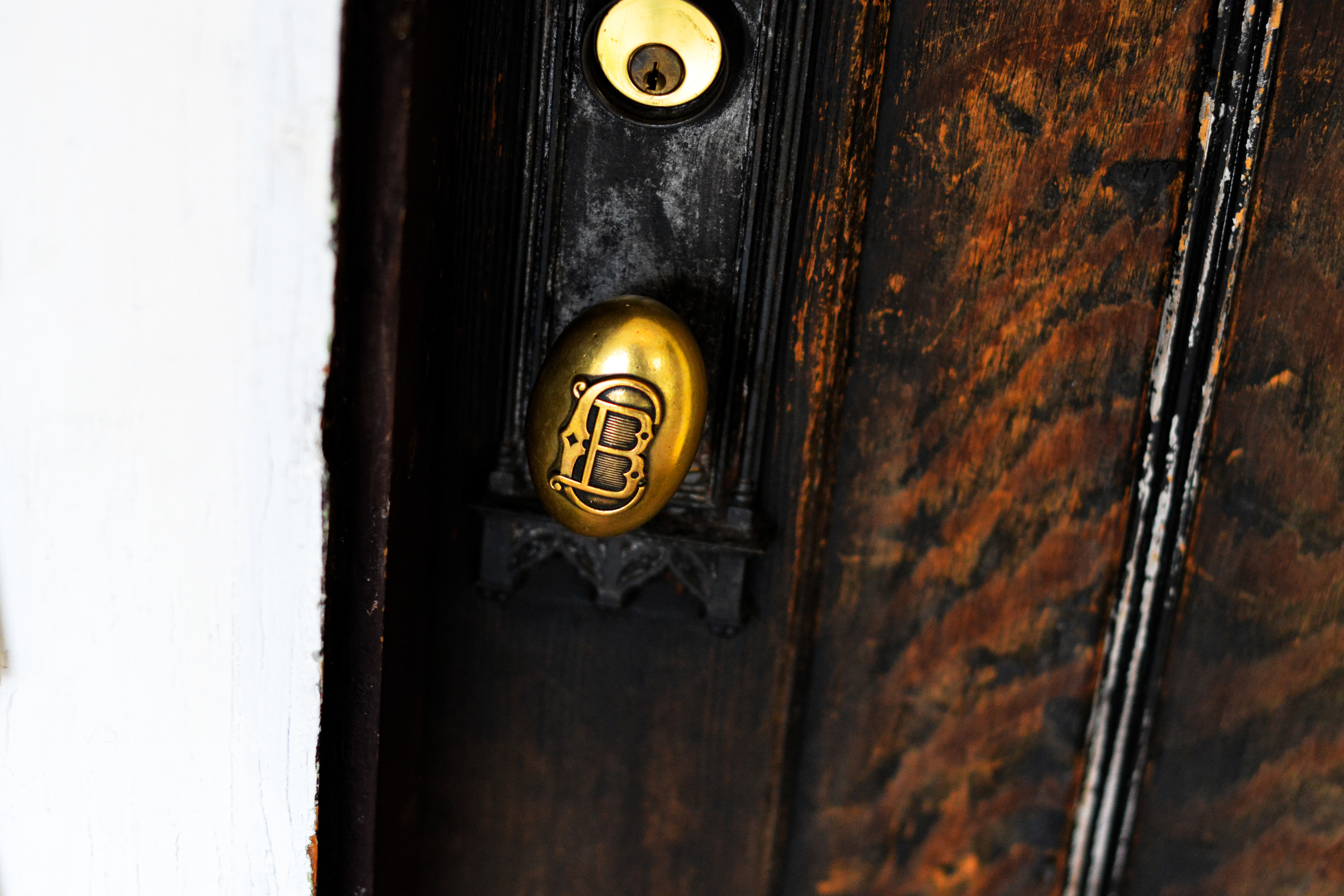 Huelga, Easterwood, and I sat in the bar's unfinished basement while the floorboards above creaked with the weight of happy imbibers. If things had gone according to plan, we wouldn't have been there—in Portland, that is. Huelga had originally planned to open Bible Club in Los Angeles, where he was born and raised. For two years, liquor license woes prevented that dream coming to fruition.

"I had this fantasy to do it in Santa Monica, but it didn't work out," Huelga told me.
So the antique treasures that were collected for the project stayed in storage units untouched. There wasn't any rush to open the bar; Huelga's main job was (and is) designing jewellery and accessories for his line Starlingear. But one day, spontaneity struck.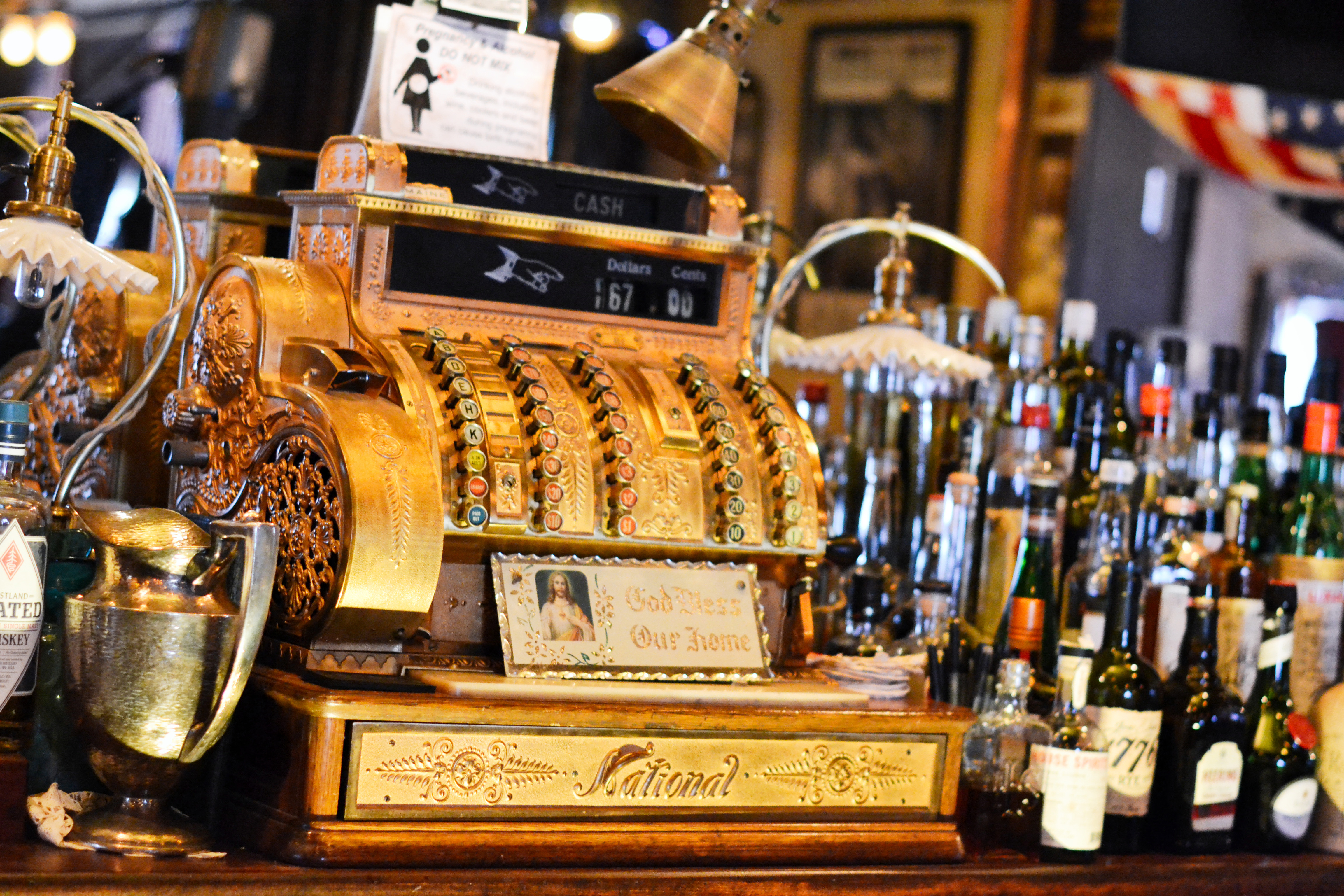 "Every once in awhile I get impulsive and I just said, 'Fuck it, let's move to Portland,'" Huelga said. "'Let's take the company up to Portland.'"

He set a timeline to relocate in eight months, then pushed it to three months. Just as his friends started to take the move seriously, Huelga was in Oregon looking for a place to live, a warehouse for Starlingear, and a space for the bar.
"The bar space was kind of the Mormon vision of the whole thing. It probably wouldn't be most people's priority, but that's the first lease I signed, before a house, before anything," he said.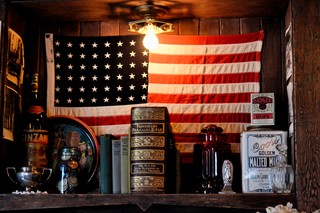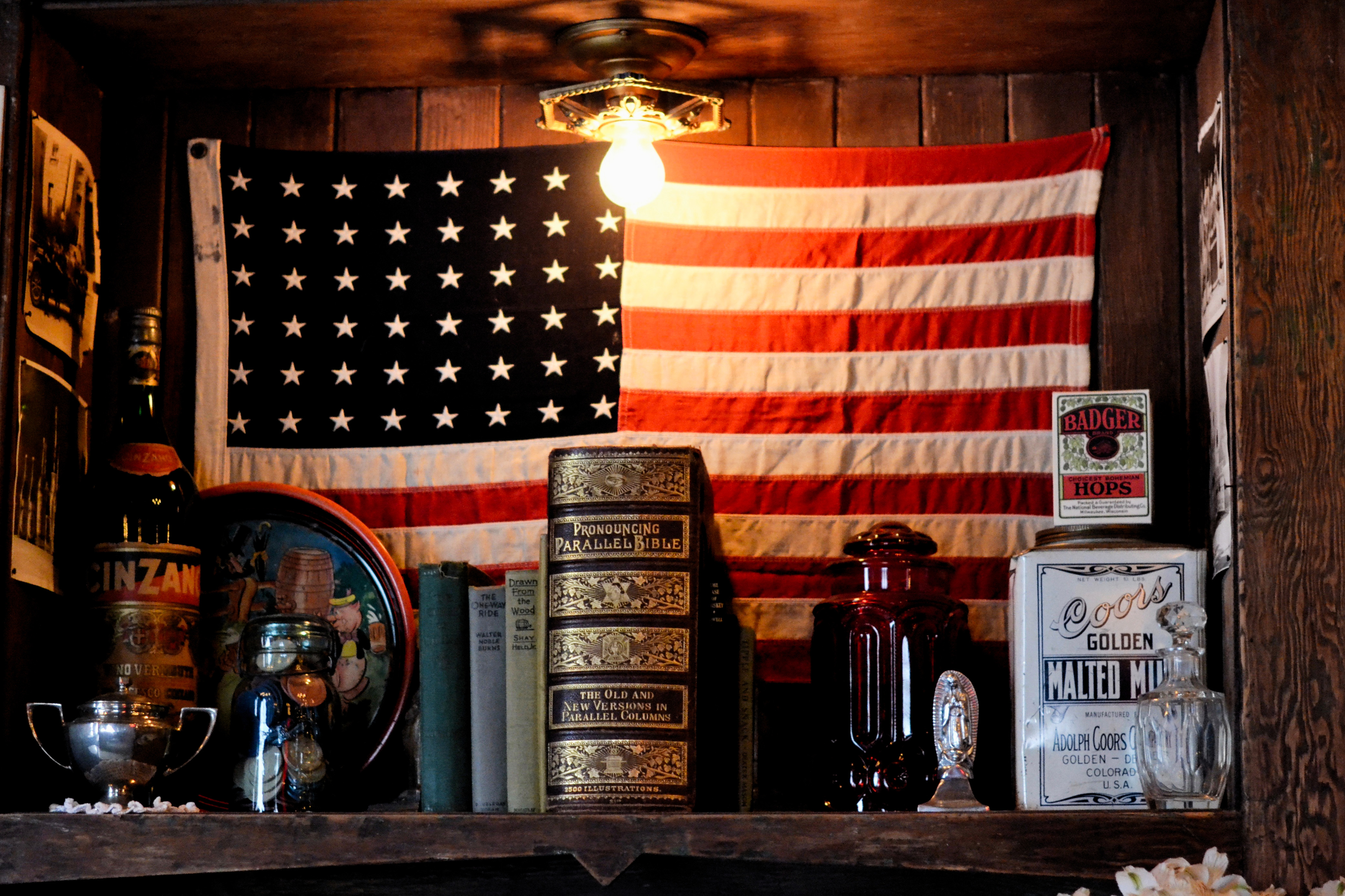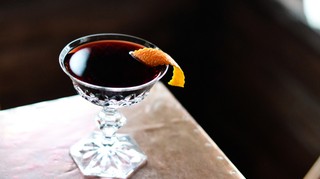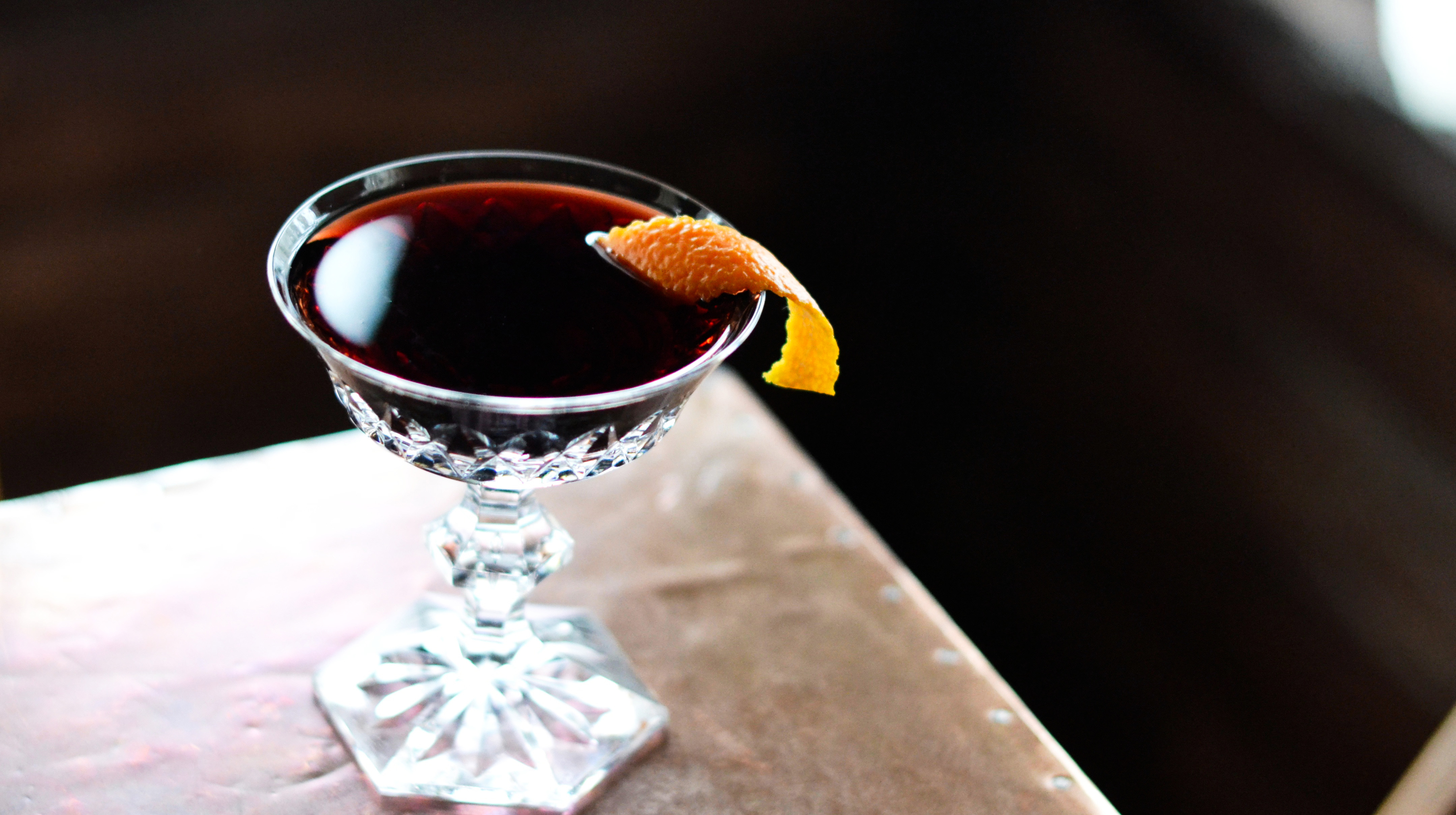 When the team took over the near century-old house in Portland's Sellwood neighbourhood, it was in shambles. Huelga said the building still had its original wiring. It took more than a year and a half to open the place to the public, not because of the artful remodelling—like the installation of the bar's 24-carat gold leaf ceiling—but familiar liquor license issues.
"The city of Portland is no joke," Huelga said. "There was a lot of fighting. There was a lot of tooth and nail. We finally got it open."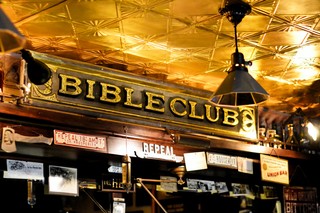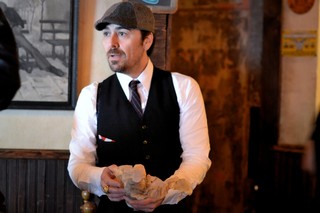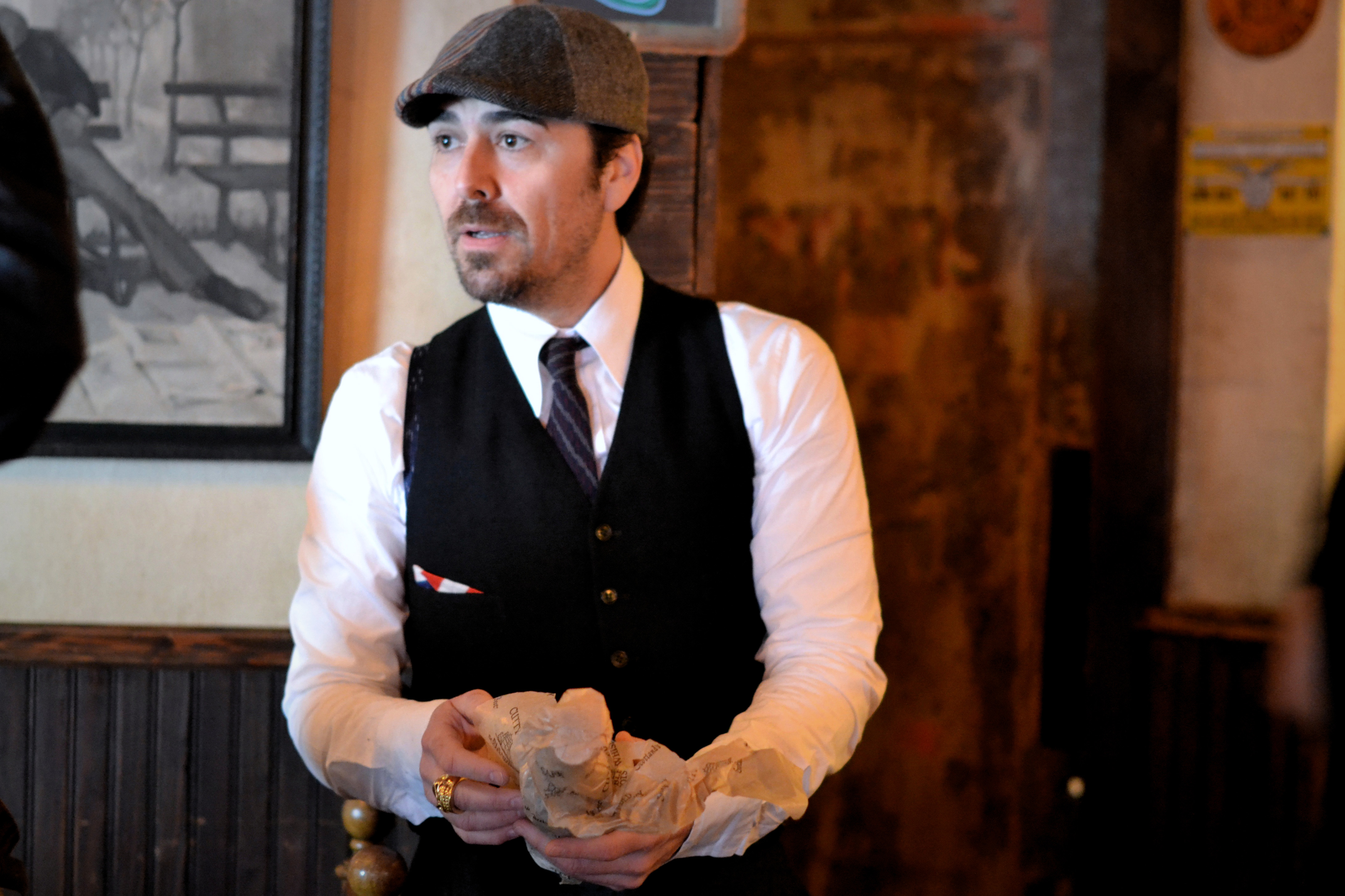 Bible Club was an instant success. Without the help of PR, the 38-seat bar was slammed from the night it opened one year ago this month. You can see why when you walk through the unmarked doors. It's hard not to fall in love with the place when so much love has clearly been put into it.
"It's a lot of time and dogged sleuthing," Huelga said of sourcing each vintage piece that furnishes the bar. He spends hours making phone calls, hitting up estate sales, and combing the corners of the internet for collector's items.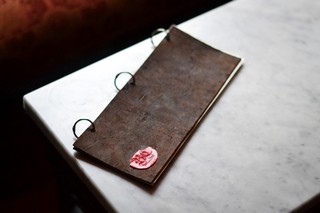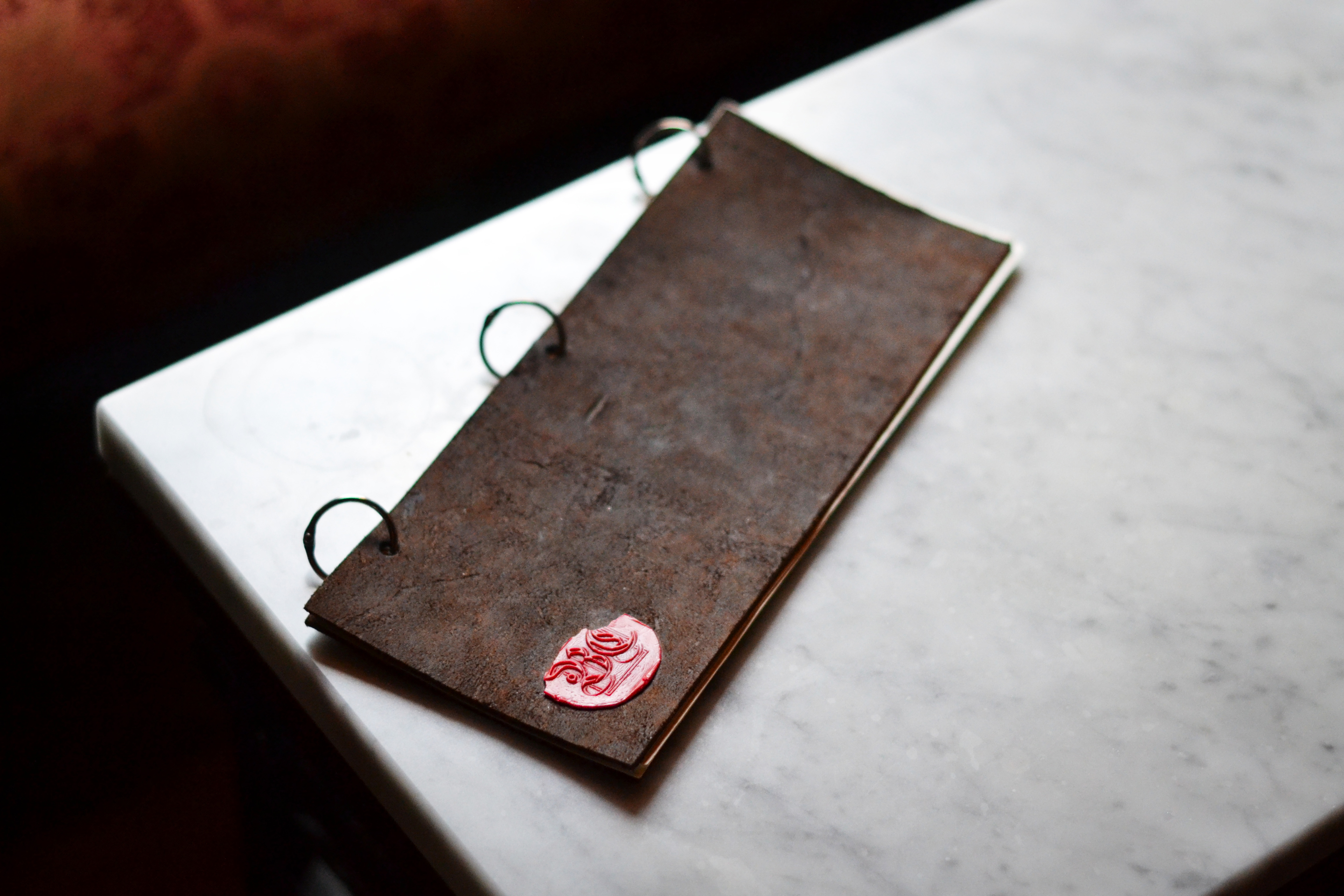 The result of his efforts is a bar filled with stunning crystal and silver glassware, authentic artwork, a radio from 1928 playing music from the same era. If you look closer, even the hinges on the doors are vintage. When the building's construction team put in Phillips-head screws, Huelga had them all replaced with era-appropriate flat-head ones.

"When I do this stuff, I do it extremely thorough. It's obsessive—it's not really the best quality," Huelga said. "It's the best to get results, but I probably torture the people around me."
The fanatical attention to detail comes from a good place. At the heart of the Bible Club team's devotion to aesthetics is the guest experience.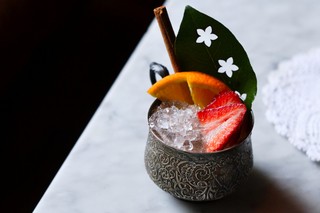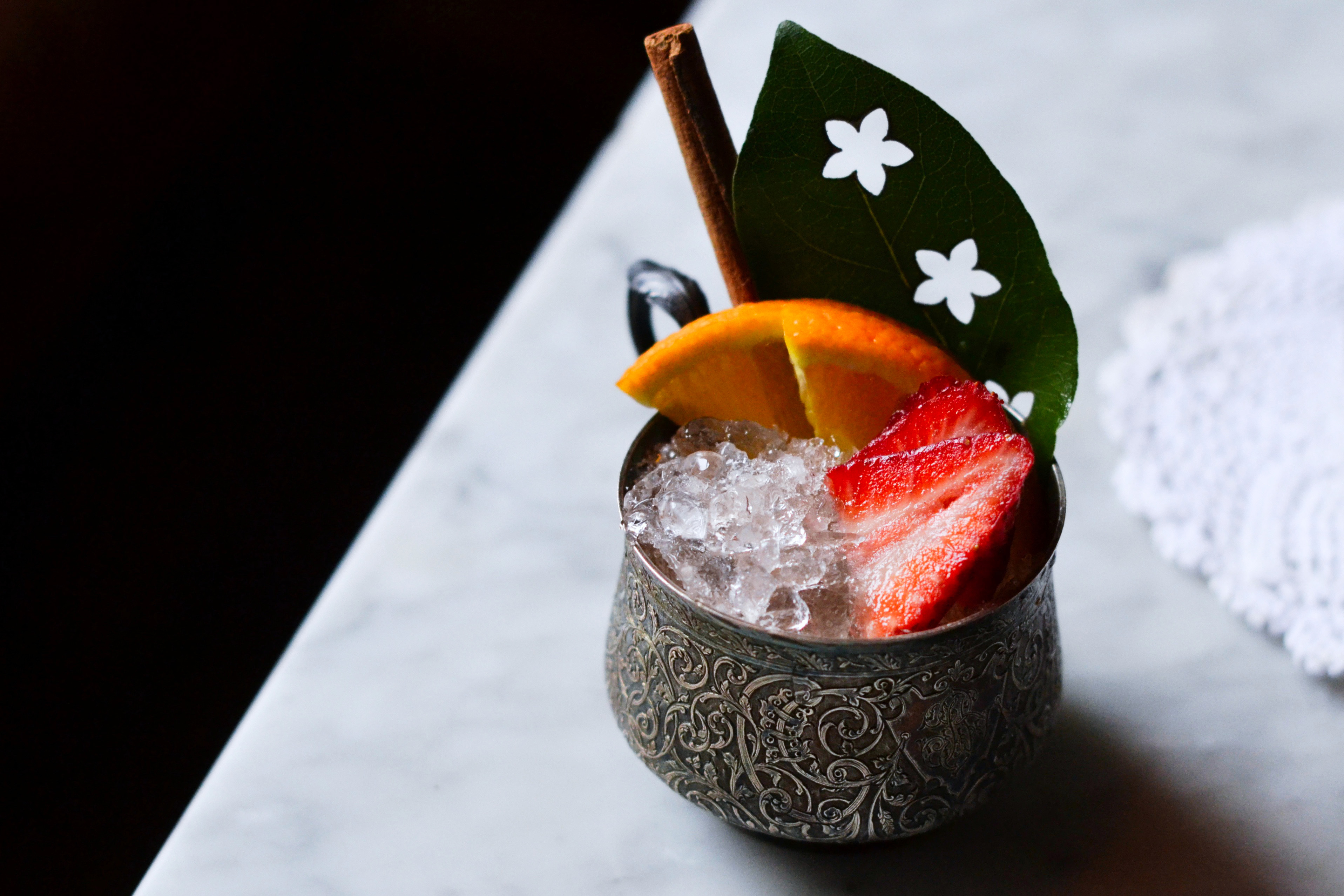 "Anywhere we go, and we've all traveled a lot, we try to find these cool speakeasies or whatever. They'll have a cool space, but you go in and there's track lighting—kills it, immediately takes you out of it," Huelga said.

"Flat screens, big sin. POS systems blowing off blue light. If you're on a date, you don't want your face to be blue. People don't think about that stuff."
You're not going to see any blue lights blowing at Bible Club. Huelga clandestinely placed the POS system inside of a book. The cover shrouds any unflattering light from getting in your Tinder hookup's face.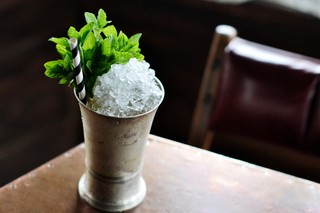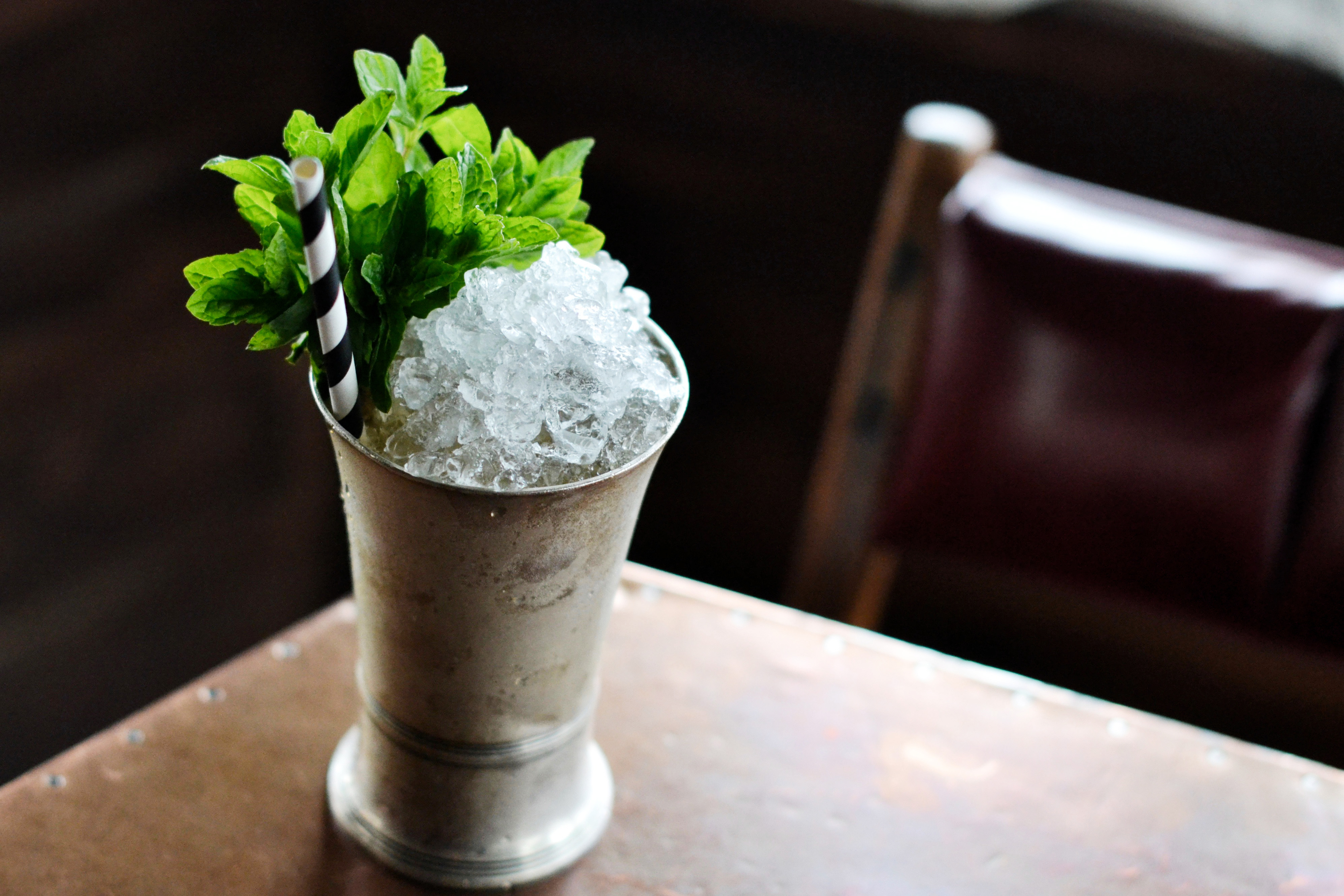 "It's details like that that mean so much to me."

Bible Club isn't for everyone, like people who might find a nude portrait of a sexy nun offensive. Huelga calls the painting his filter.
"We've had two ladies come in here and leave, and that's exactly what it's for," he said. "If you can't look at that [painting] and have a laugh, then you probably shouldn't be drinking here. It's a certain brand of humour, and you actually have to have a sense of humour, I think."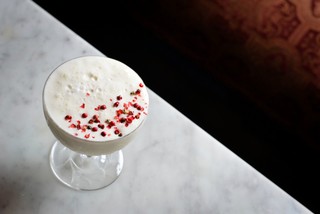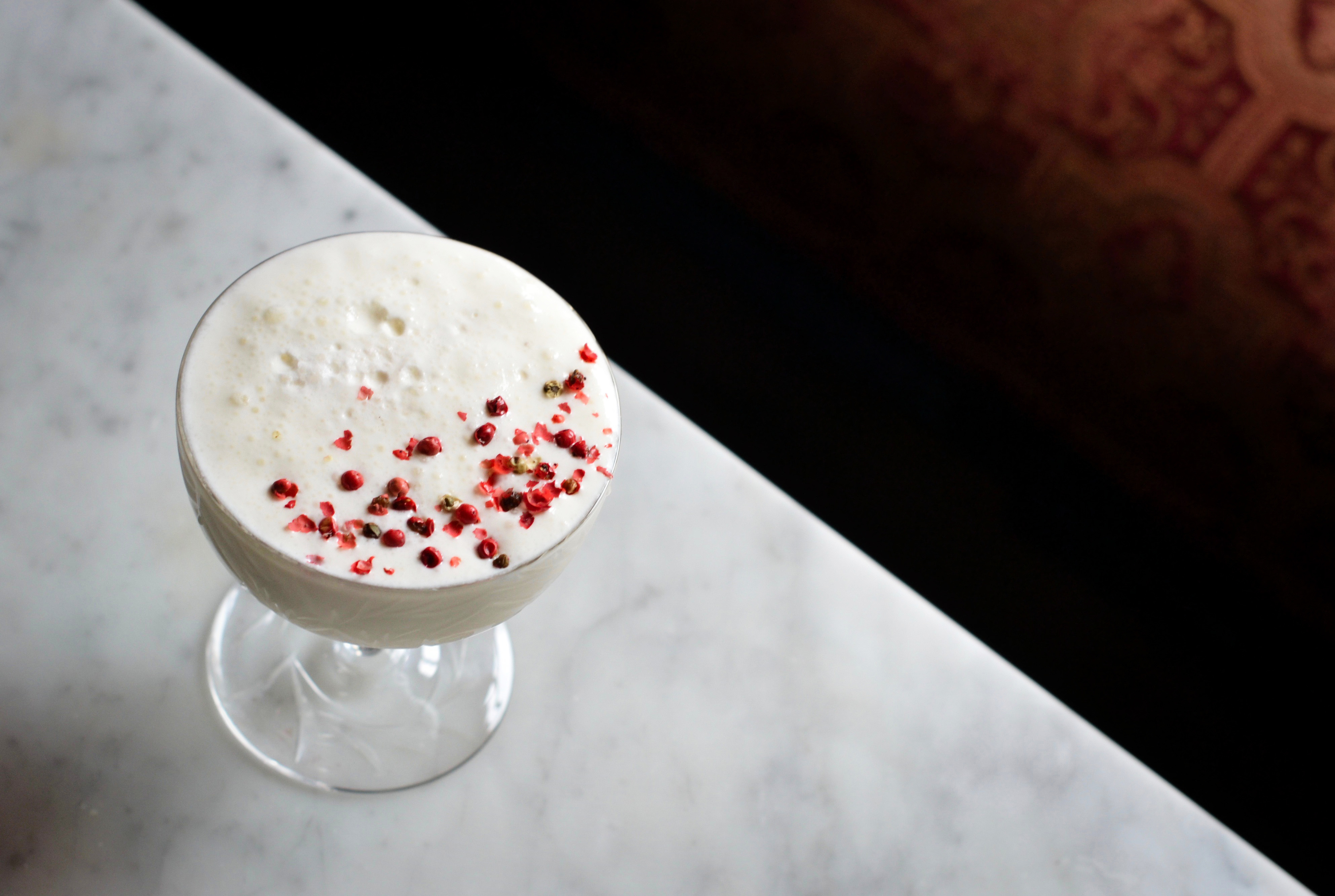 The nun and the bar's name play into Huelga's childhood.

"I was raised in a very religious, very Protestant family. My dad's probably the only Mexican Protestant you'll ever meet," Huelga said. "Being raised like that put a little—I never bought into it, let's say."
During Prohibition, bars often hid behind bland facades like a real estate office. The name Bible Club worked into that narrative while touching on something taboo, killing two birds with one cheeky stone.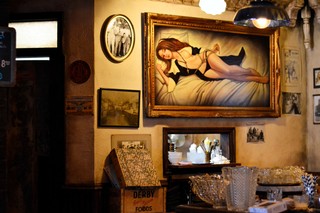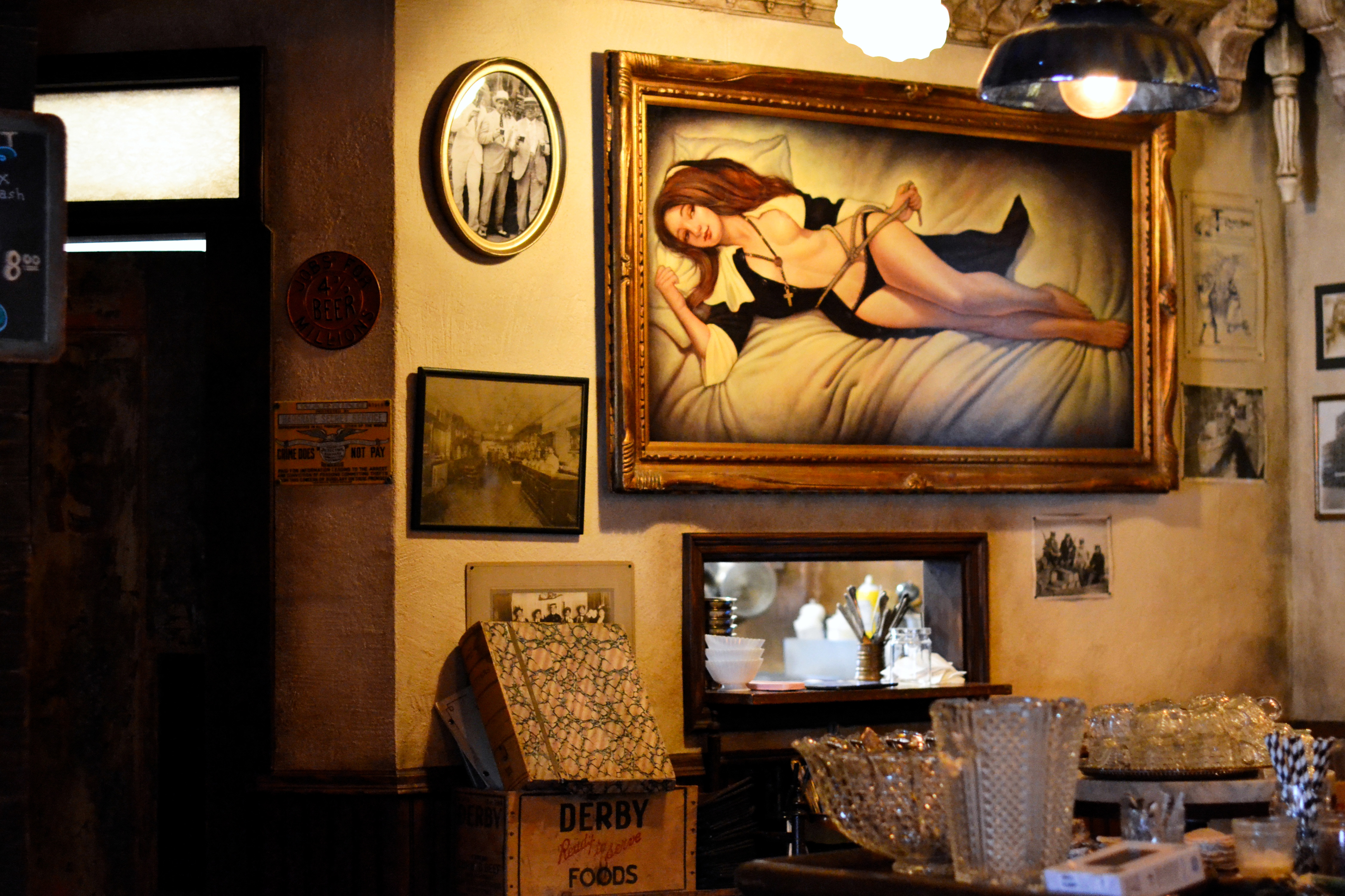 I was almost finished with my Blackthorne Sour, a delicious mix of Spiritsworks Sloe Gin, green Chartreuse, lime, BC pineapple gomme, and egg white, and became suddenly very aware of how precious the glass it was served in. I thought about trying something else from the bar upstairs.

"That's one of the Seven Deadly Sins right there," Huelga said pointing to Easterwood's drink that came from the Bible Club's secret luxe menu. "It's called the Murderita. Would you say it's pretty murderous?"
Easterwood looked up from his cocktail.
"I would call it a liquid sledgehammer," he said.
I was happy to drink the Kool-Aid.