(Top photo: 'Game of Clones' / E4)
Dating shows used to have this weird disconnect between how they presented themselves (fun frothy family entertainment) and what they're actually about (pairing off horny fame-hungry 20-somethings to fuck in a cheap holiday resort). Take Me Out, for example, is based around a pretty callous cold-hearted conceit: "No likey, no lighty" is basically another way of saying "you're so unattractive I'd literally rather fade into darkness than be near you", but tempered with Paddy McGuinness' dad parlance – "Let the salad see the cream!" "Let the poppa see the dom!" – and the occasional acoustic guitar cover from a socially awkward fishmonger, it maintains its fun PG feel.
Things have moved on in the past few years, though. As we've all got carpal tunnel from Tinder and become more relaxed about casual hook-ups, dating shows have struggled to keep pace with our more matter-of-fact attitude to sex. We've had Naked Attraction, which allowed you to choose your date just by how nice their cock looked, and Undressed, which skipped the dating all together and got two people to lie down naked in a bed next to each other and see what happened.
But those shows still have the unfortunate restraint of dealing with real, everyday humans in whatever misshapen form they show up in. Now, as we get closer to fucking robots and VR sex, comes Game of Clones, a new E4 series in which ordinary folk design their ideal partners with a computer programme that looks suspiciously like the "build a character" mode from The Sims. After they've picked out exactly how they want their potential mate to look, the producers then scour the country for people who fit the bill, dress them up exactly the same and pack them off to a house together to vie for the affections of their "creator".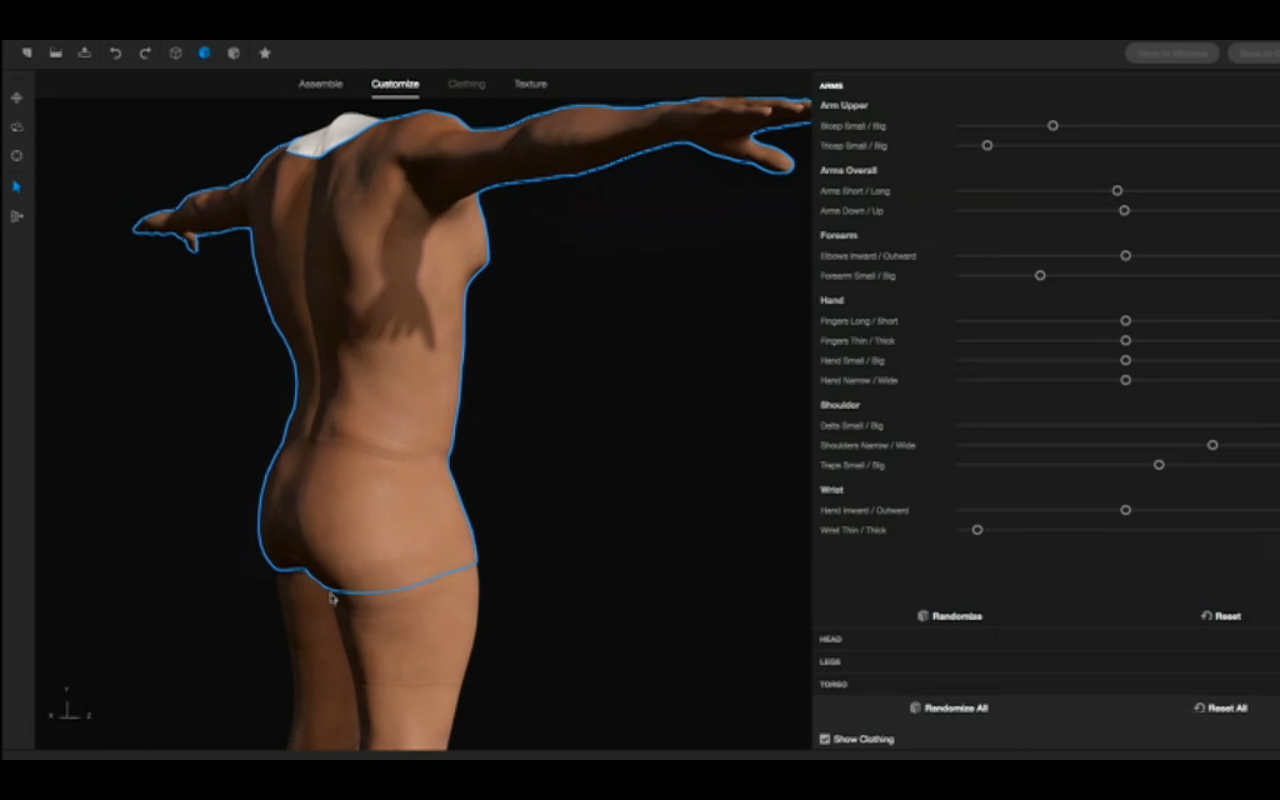 The series kicked off last night, with 24-year-old Charlotte from Worcester asking – nay, begging – the magic computer for a quirky mixed-race guy with good dress sense and a perky bum. Charlotte probably had a young Lewis Hamilton in mind, but instead she got a gaggle of failed X Factor auditionees who looked like they shop exclusively in Blue INC.
"I'm really going to struggle to differentiate between them," she says, profoundly, as she meets Ben, Kalern, James, Matthew, Dom, Jamal, Kamel and Ryan. Herein, unsurprisingly, lies the first problem with the format: it's a struggle for the audience to work out who's who, too. We can't smell the three litres of Versace Blue Jeans that Kalern's doused himself in, or tell the difference between Matthew's Huddersfield accent and James' Leeds one. If it's a struggle for Charlotte, it's nigh impossible for those of us watching at home.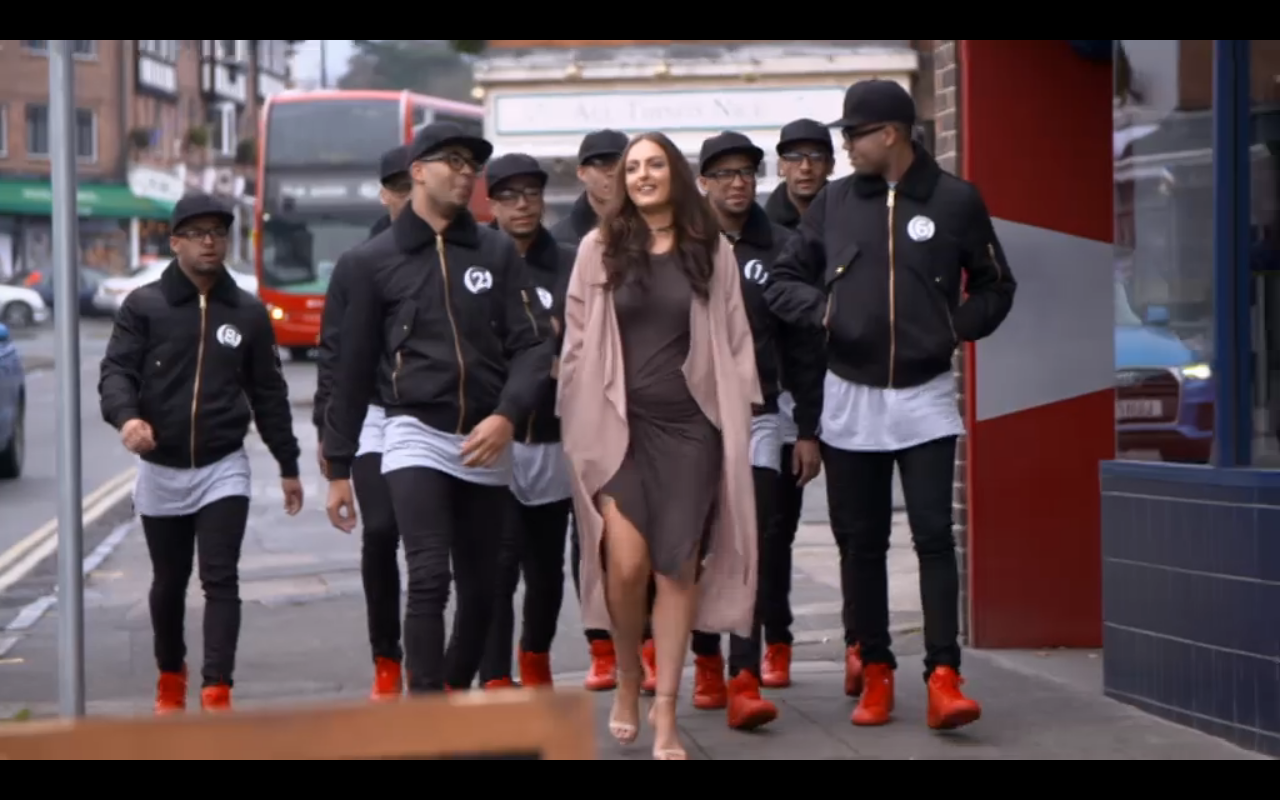 Anyhow, there's a slightly bigger problem facing Charlotte as the competition gets underway. The Mancunian voiceover guy (because there has to be one of those; this is E4) reminds us that, with looks perfected, all that remains is personality. But with eight blokes hanging around awkwardly like the end of a very weird, very dark two-day sesh, how on earth will Charlotte get to know them all?
Cue a three minute speed-dating session with each of her suitors. Dom (or is it James?) is talking about fairy lights (yawn). Ben's talking about his private parking space (double yawn). Matthew declares that he's not "one of those typical mixed race guys", which seems kind of like internalised racism and also is a weird thing to say on a show in which being typical is basically the whole point.
Being put on the spot doesn't bring out the best in the boys, bless them, but it also highlights the fact that they've been chosen simply because they match a "type".
So what does it say about the world of dating that so much emphasis is put on the exactness of this, right down to the boys' matching black snapbacks, red trainers and geek glasses (which they're contractually obliged to don at all times)? What if the right guy for Charlotte is actually a ginger-haired French guy who thinks Stone Island was the prison Nelson Mandela was kept in? At least over on Tinder – with your poor, aching thumb – you get to see a range of all that humanity has to offer. Maybe my matches found me individually attractive, you can tell yourself, and not just a decent enough doppelganger for another, now-ghosted match or even an ex.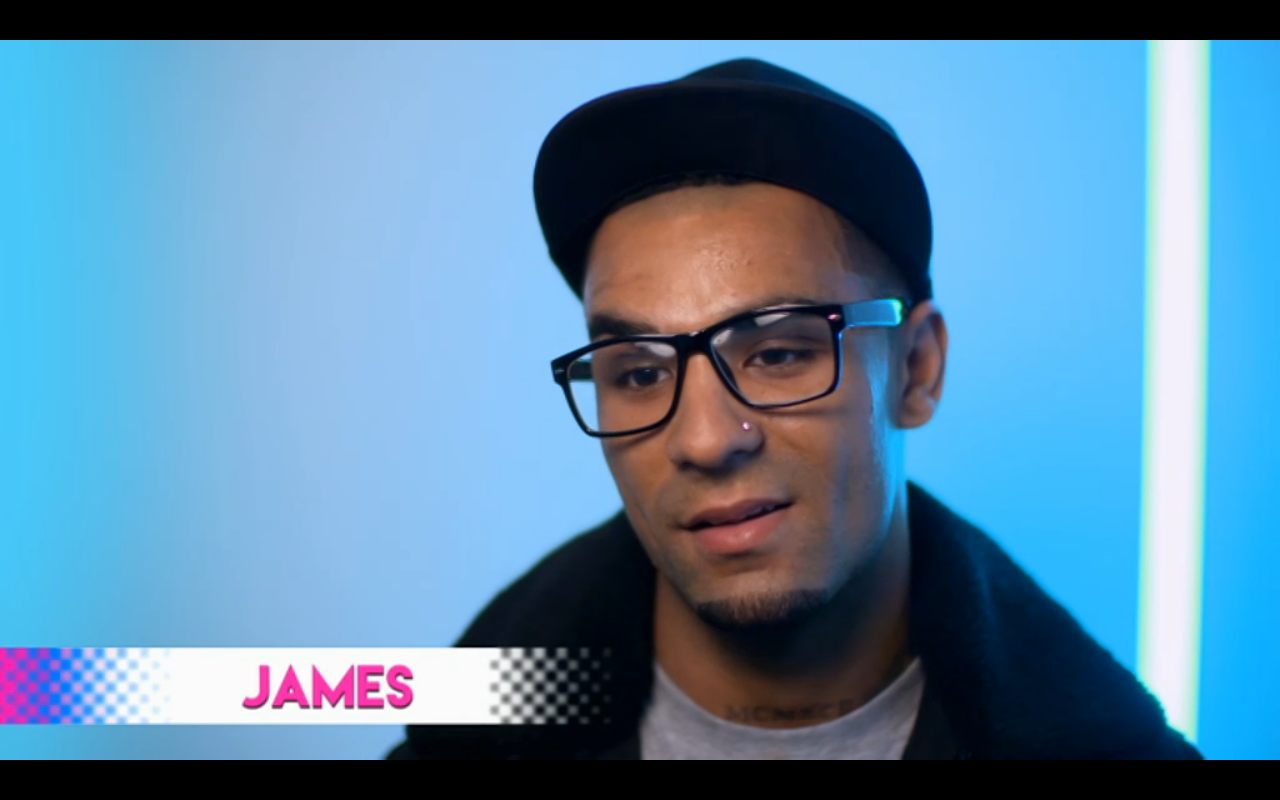 But then, it seems there's a breakthrough. After a faltering conversation with square-jawed former footballer James, Charlotte declares that "a lot of good-looking guys don't have personality..." Could things be about to take a turn for the interesting? Will she start judging the lads solely on their brains rather than their bods? Will one of them say something half-intelligent to help her on her way? Oh no, too late – she songs Kamel, right after he tells her that he was once mistaken for Ashley Cole in a shopping centre.
I won't spoil the next four episodes too much, except to say that Charlotte cries. A lot. The boys try some pole dancing in an attempt to show off that all important personality. Charlotte sends home the two who actually genuinely seem to like her, but are a bit weedier (read: nicer) than the rest. Her mum turns up to watch them cook pasta for no apparent reason. Almost no effort is made to really delve into the boys' personalities, apart from an awkward show and tell session where Kalern talks about finding a giant conker. I had to rewind and check there was definitely a contestant called Ryan.
No, there's nothing subversive here – just a girl standing in front of some boys, asking them whether they'll live up to her very narrow expectations. That upcoming Blind Date reboot could really do us a world of good.
'Game of Clones' airs on Mondays on E4.