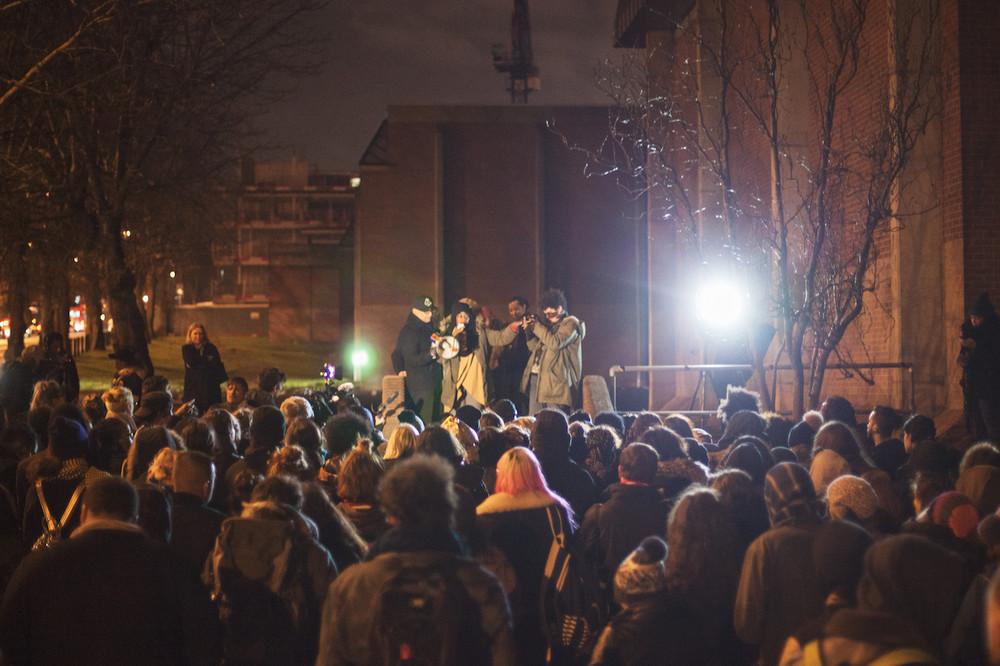 Read: Sarah Reed's Death in Custody Shows How Britain Treats Vulnerable Black Prisoners
The high red-brick walls that surround the entrance of HM Holloway Prison, the largest women's jail in western Europe, are adorned with hanging baskets of flowers. It's a futile attempt by the authorities to beautify the institution. Holloway has a "fearsome reputation": half of its population are victims of domestic violence, 95 percent are on some form of psychotropic medicine.
It was behind these walls that Sarah Reed – a black woman with mental health problems who was placed in the prison on custodial remand – died having apparently strangled herself to death on 11th January 2016; and it was in front of them that one hundred people descended last night to hold a candle-lit vigil and to demand clarity about what happened.
Organised at short notice by campaign group Blacksox on the request of Reed's family, the vigil lasted an hour-and-a-half as speakers – some representing organisations, others independent – spoke through a megaphone to a mournful and resolute crowd.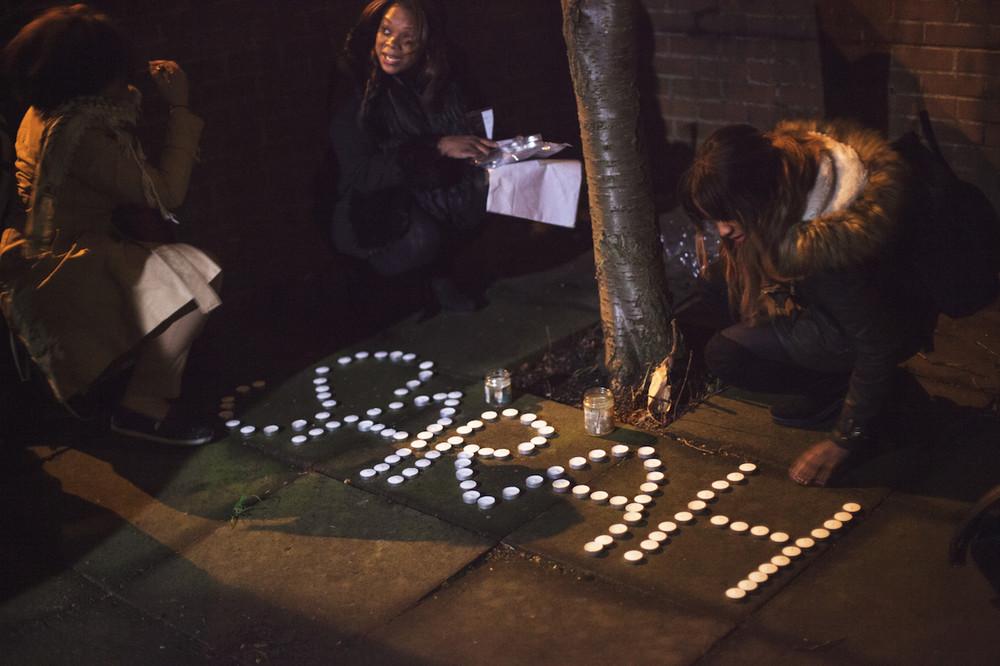 Lee Jasper, the anti-racist activist and spokesperson for Reed's family, announced the formation of the Justice For Sarah Reed campaign; black women with experience of the prison system and mental health institutions attested to Sarah's struggle; Stephanie Lightfoot-Bennett of United Friends and Family Campaign declared the Independent Police Complaints Commission and Crown Prosecution Service to be "unfit for purpose"; a poet gave a lyrical history of anti-black racism in Britain; Sisters Uncut heckled George Galloway and stopped him from speaking (he promptly left); and a young woman told the crowd she had come for "all the black, single vulnerable women who find themselves neglected over and over again."
For all its tragic details, the events of Sarah Reed's life are exemplary: they show how state violence operates on the vulnerable – destabilising minds, erasing lives and conspiring silence. One purpose of the vigil was to undo this silence. Cars and buses passing by honked their horns in support; the short speeches ended with a call-and-response between the speaker and crowd, each time becoming louder and louder: "Say her name: Sarah Reed! Say her name: Sarah Reed! Black. Lives. Matter!"