Girlpool Return with Lovely Video for Equally Lush New Song "123"
It's the first track from an album, 'Powerplant,' that's due May 12.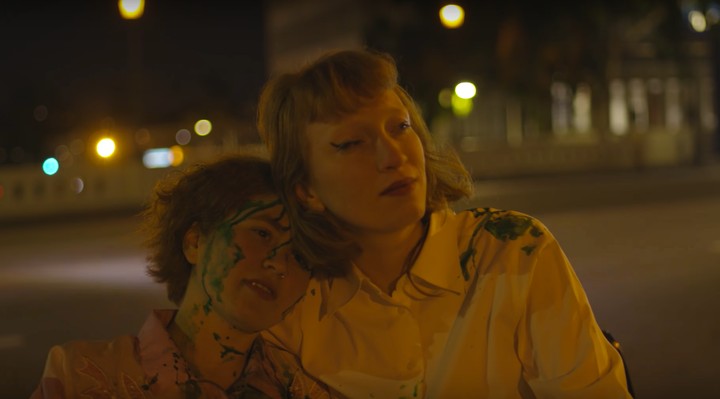 This article originally appeared on Noisey Canada.

L.A. indie vanguard-leaders Girlpool will be giving us a new album called Powerplant this year. It's the band's follow-up to their 2015 breakthrough Before the World Was Big, and judging from first glimpse "123," the band's levelled up. Cleo Tucker and Harmony Tividad's guitar, bass, and vocals harmonise throughout as always, but the song outgrows its close surroundings as it transforms into a big-tent rock singalong in its second half (i.e. there are drums on this one!).
The impressionist video's a good fit, following Tucker through a soft-focus house party and city streets all as she bleeds green paint. Watch the "123" video below.
Phil is a Noisey staff writer. He's on Twitter.