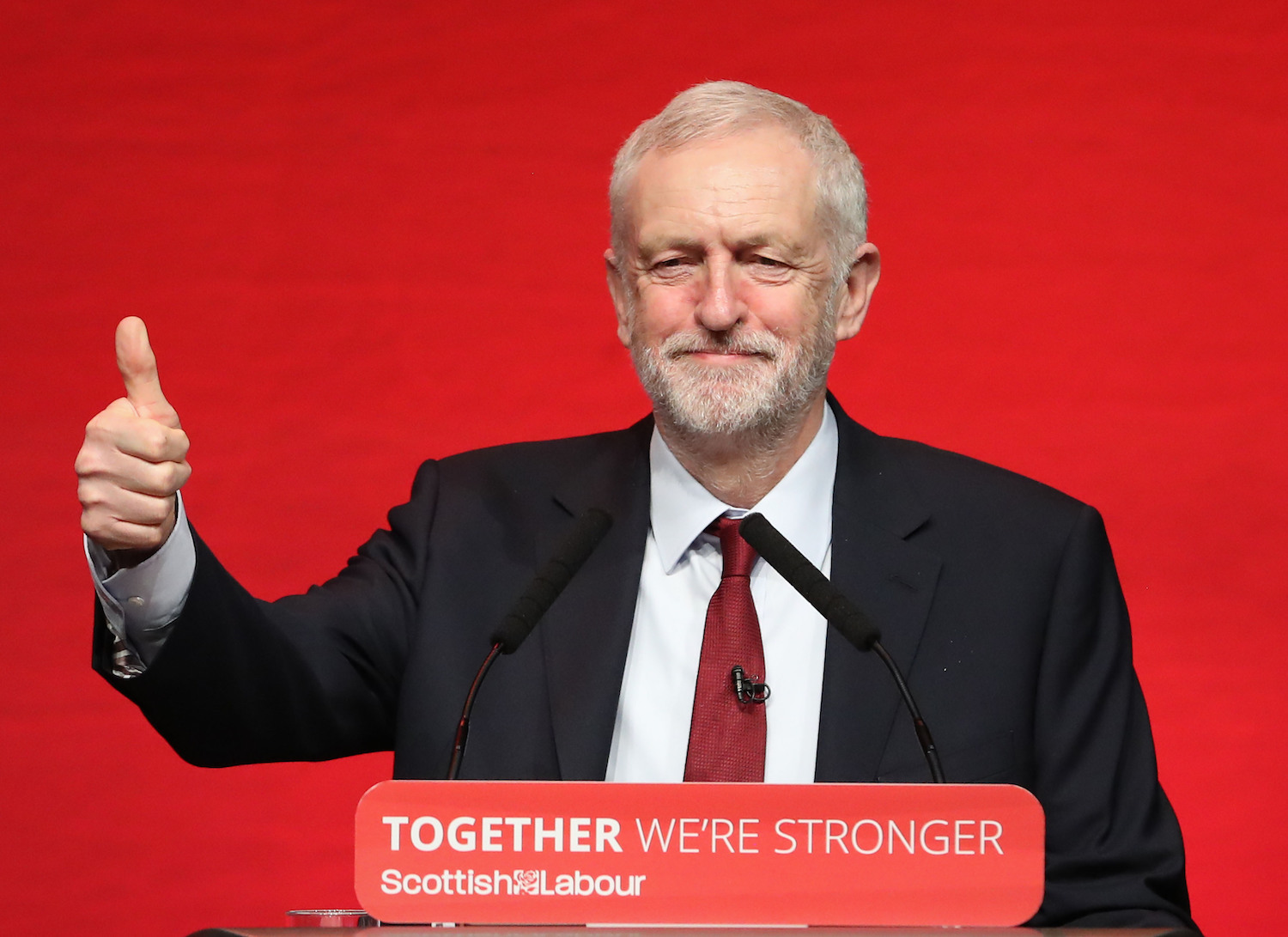 In VICE UK's new politics podcast we discuss Labour and UKIP's existential crises and talk to Deliveroo riders about what happened when they tried to start a union.
British politics is a of a nightmare to keep up with at the moment. Reading every think-piece or news story about how life is getting objectively worse would be enough to make your eyes fall out. That's why we created The British Dream, a podcast that pumps analysis of how everything is  ¯\_(ツ)_/¯ directly into your ears. Stay positive.
Following Labour's less than great byelection results last Thursday, this week kicked off with Shadow Chancellor John McDonnell writing that a "soft coup" against Corbyn was happening, and UKIP was having an existential crisis all of its own. Meanwhile, a video emerged of Uber's CEO arguing with the driver of one of his own taxis, and some Deliveroo riders in Leeds were feeling aggrieved because they weren't getting enough hours to pay the bills.
VICE UK's Home Affairs Editor Simon Childs is joined by Broadly's Sirin Kale and VICE's Angus Harrison to talk soft coups, soft employment laws and soft fascism.