LA-via-Atlanta singer 24HRS is emerging as a new secret weapon in the world of trap-leaning R&B. Older brother of "Uber Everywhere" rapper MadeinTYO and part of his Private Club collective, 24HRS has also caught the attention of hitmaking guru Ty Dolla $ign. The two are planning to release a joint album called $24:00, an appropriate follow-up to this fall's 12:00 AM. Other collaborators include Yo Gotti, OVO's Roy Woods, and, on this project, Post Malone.
24HRS falls in the same woozy, spaced-out trap melody world of many of those aforementioned guys, filling in whatever space existed for a dreamier, better-voiced Travis $cott. His chemistry with Post Malone brings the be-grilled White Iverson to life, while his memories of riding in the backseat with TYO before the hits are vividly brought out. Best of all, he celebrates the most noble substance of all, singing, "we ate some shrooms now we seeing better things." Sunset Blvd takes 24HRS in the appropriately modern LA direction the most fun pop music is heading. It's no surprise, then, that his only statement on the EP, premiering on Noisey, is "I deserve it." Check out the Sunset BlvdEP below and catch 24HRS on tour early 2017 with Ye Ali: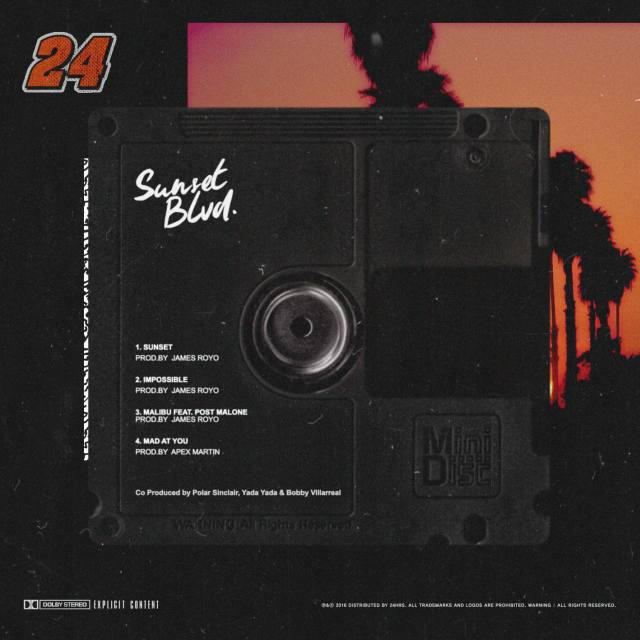 Follow Noisey on Twitter.