Ben Romans-Hopcraft is standing outside in San Francisco's warm evening air, under the towering Lillian Coit Memorial Tower, and he's high as a kite. The Childhood frontman is on a trip with some of his closest friends. A couple of hours earlier, they decided to take mushrooms. While they're talking, loosely piecing together their surroundings below the Coit, they all catch sight of a gorgeous ray of light, which slowly orbits towards their spot. Ben stops and takes a moment to make sense of what he's seeing. But as the light gets closer, he begins to see the outline of guns. And then he sees the group of figures holding these weapons. And then what at first looked like a swirling, otherworldly blur of colours reveals itself to be the spinning, green and blue, familiar siren lights atop police cars.
Ben and his friends run in panic, but the pursuit doesn't take long. Thankfully, all that happens next is a jotting down of names and a slap on the wrist. But the experience has stuck with Ben. In fact, it became a running theme on his band's second record – this idea that when life delivers a euphoric, all-enveloping calm, it can suddenly come crashing down. Those highs and lows happen all the time, even if they don't always reflect his shrooms-gone-sour experience. "I just found it funny," he says, while looking back, "because every time I think I'm in this amazing time in life, I get this sobering reality check."
Universal High, Childhood's new album and the follow-up to 2014 debut Lacuna, is a stark reflection of Ben's ups and downs. It's about how the little pocket of southeast London where he was raised has changed for the worse; how a cloud-nine relationship can go to pieces; how complicated everything gets when the mid-twenties hit. But it's not a glum record. Steeped in sun-drenched soul, at first glance it's a sunny-side-up soundtrack to golden times – which is why many are calling it a big reinvention. Lacuna had its head in the clouds, glazed in a psychedelic wall of noise. Universal High is cleaner, boasting sax sections, falsetto vocals and crisp rhythm sections. It sounds like a completely different band. And taking the groove-led songs at face value, they sound free and invincibly happy.
That side to the record definitely exists. It partly stems from how, while writing this record, Ben began to discover his strengths as a musician. In summer 2015, he'd sit in his childhood bedroom in West Norwood, looking out towards the streets where he used to run around as a kid. Before writing any new songs, he first picked out classics from his old collection, and studied them like a textbook. Gil Scott Heron's Winter in America and Marvin Gaye's What's Going On taught him how to create "scenery." In MF Doom's Special Herbs Vol 9, he learned how "old motifs and samples" could be made contemporary. In the end, he made what he compares to a "GCSE revision wall", pages of notes about how certain songs work, what makes them tick. "I did a lot of covers, learning how to play songs then I'd write the key elements I really like," he remembers. "When I picked up a guitar it would always start sounding like something I'd done before. I didn't want to sound like that, but I couldn't help it. So it was a case of trying to convince my instinct to change."
Two years on and this cramped child bedroom looks very different today. Ben's studio gear has been replaced by bunk beds, where his little brothers sleep. "This is where me and Miles, my twin, used to hang out all the time," he says, looking out the window. "It's weird," he pauses. "Some of the stuff on the album's about kids taking two choices, especially coming from around here. There was always the option of me and Miles getting more rowdy than we actually are. But I ended up not doing that. Some of the kids are referenced in the songs." One of his closest "went in this fucking weird direction," he says.
It's not that Ben's hometown is an entirely stifling area struck by poverty and little to no opportunity. But there's an arrow pointing one way and one pointing the other, Ben says. "As a young black male in those areas, if you're not careful, you get pigeonholed or defined by your environment and what people expect of you – it's really early on in your life, before you even know how to make it a conscious decision." He says his dad made him aware of being put into a box. "He'd say, 'Watch out: you know who you are in society and as a person. But people, without even realising, will stereotype you."
A quick trip outside his flat, Ben gives a whistlestop tour of where he grew up. There's the two rival schools, whose football matches used to be bloodbaths. The old boozer where his friends knew they'd get served without ID. Before he was a teenager, he was already surrounded by music. He cites his creative family as one of the main reasons he stayed out of trouble. He learnt to play clarinet in primary school. Aged eight, he toured with his dad's ska band – "I couldn't even play properly, I'd just get up and start pretending I was Miles Davis" – and he was taught to play new instruments on spare weekends. By about 17, however, he'd become alienated by the formal process of studying music. He remembers analysing notations of The Beatles' Sgt. Pepper's Lonely Hearts Club Band, thinking: 'This is boring, I hate this song now.' By the time he finished college, he didn't see music as a big pursuit.
But after leaving London to learn American Studies at Nottingham University, he found a musical kinship with Childhood guitarist/vocalist Leo Dobsen, and they formed a band. Ben says the band's debut was a "celebration" of how he finally found the "coming together of musical heads" he was looking for. "Finding someone you respond to creatively is such a relief."
By 2014, Childhood were four early twenties stoners pegged under the same psychedelic strand as Temples and King Gizzard & the Lizard Wizard. They rode a brief wave of hype where some claimed them to be indie's new saviours, as was often the case in those days, with any guitar band that had the slightest bit of commercial viability. But fast forward to 2017, and they're no longer a "band" in traditional terms. Ben is centre stage on Universal High. It's his story, laid out on record. He takes on all interview duties, and he appears in most of the group's recent press shots, while his bandmates are in the backseat. He shuffles slightly when I mention how rare it is for bands to let one member take the spotlight completely, but that appears to be what's happened. "I would never call it a solo project," he states. "There's always that one predominant songwriter. I write all the lyrics so all the sentiments are coming from my own head. For this record, we all tried to collaborate and it never really worked, so it ended up coming from this one funnel – then everyone added their own thing."
It's easy to see why he's the focus of the project now. Not only does Universal High channel his upbringing, surroundings and anecdotes into a rich melting pot of anxious youth, it also announces him as a seriously talented songwriter in his own right. He's in demand, too, both from aspiring pop stars and from those in south London's boundary-pushing scene. An hour after giving a tour of his family home, Ben nurses a Guinness in a local bar, just a few minutes away from the primary school where he first met Fat White Family's Saul Adamczewski, aged nine. "We'd have a laugh as kids and then we used to be in a few bands – we'd always see each other around." These days, Ben plays in Saul's chaotic ten-piece side project, Insecure Men. He's also writing material for the new Fat Whites album, and he's been travelling up to their studio in Sheffield.
"I guess they like the stuff I've been doing. They're wanting a different perspective on what they already do," he says. "They've got the potential to take their sound in different directions and that's why I've been helping them out." He says he used to take songwriting "so seriously to the point where I'd be hindered by it." But writing for other musicians has freed things up. "Once you stop being so precious about it, it allows yourself to be more confident."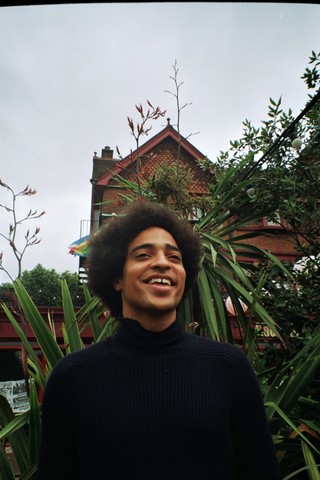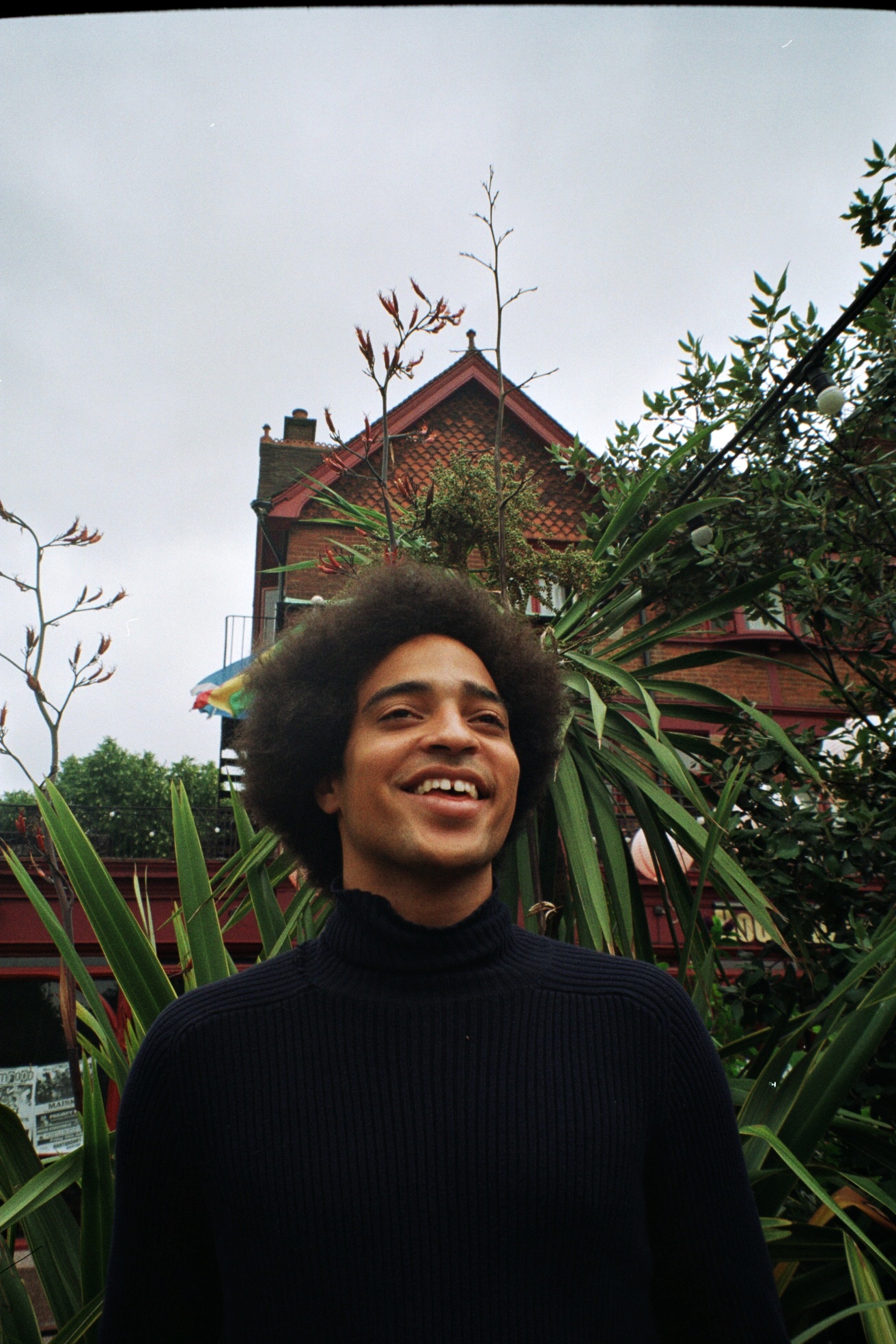 Universal High's best moments are when the now five-piece sound completely carefree. "Cameo" gets by on tapped bongos and a strutting synth riff. "Melody Says" sports a sudden Serge Gainsbourg-like French spoken word refrain, which comes out of nowhere. Despite the obvious progression however, Universal High wouldn't exist without Lacuna, Ben insists. "For us, the first record is so crucial. It was a real experiment in working out who we were. There's a lot of bands who can't move on with their second record because they've defined themselves too much. We felt we had the opportunity to move in a few different directions. That's why we didn't feel so intimidated to change it up."
If there's one thread piecing together these two distant records, it's a sense of disillusionment. Living back in London in summer 2015, Ben asked himself the questions most twenty-somethings tend to when they've spent several years breathing in the city's polluted air, only to be more broke than when they got here. "Do I feel comfortable where I live? Can I afford to live here?" he asked. He experienced "brutal reality checks," which were then compounded by a break-up. "I was also losing my sense of identity," he admits. In the sense that this album opens so many musical doors, he at least found some answers. But he remains out of sync with the city he lives in. Today, he's almost "fallen out of love" with his hometown. He says the housing situation around here is "just desperate," and that Lambeth council are prioritising the rich. "I've got no allegiance to it any more," he admits. "I used to be like, 'South London till I die,' and now I don't really give a shit."
When explained, Universal High's title is a mirror for the record itself. On paper, the name could refer to all-out euphoria, perhaps the pre-police lights bliss of his San Francisco shrooms trip, but instead it reflects a very modern strife – this idea that most of us are suffering in some way, but that we're not alone. "Inner-city issues are so widespread these days. Even things like the Black Lives Matter movement – you'll see it kicking off in America in a small town, then you'll be walking down Brixton Road and you'll see exactly the same thing. I guess it's a bittersweet notion, this universal high," he says. "It's this collective glum being shared around the world, but there's a weird sense of solidarity in that." He continues: "That's how life is now. You're not getting any sweet without a serious amount of bitterness."
By tapping into this strange communion, the record ends up offering a strand of optimism. "Nothing ever seems right, but it's gotta lead somewhere," Ben sings on the record's penultimate track. He might often wake up in a sweat and think his world is falling to pieces, but this is a musician who's opening new doors – he's going somewhere. It feels like he's just starting a new chapter of this journey.
Childhood's 'Universal High' is out now.