This article originally appeared on VICE Sports Canada.

The ink had barely dried on new three-year contracts for Kyle Lowry and Serge Ibaka when the questions started flowing in. Did the Toronto Raptors just commit to a good core that's not a championship contender? Just how deep into the luxury tax were they willing to go with a cap sheet that suddenly looked bloated and inflexible? How could they possibly fortify this group in the months and years to come?
Some of those questions remain unanswered, but a flurry of moves over the course of the weekend sure has gone a long way in clearing things up. Masai Ujiri and company were incredibly active in the shadows of the Thomas & Mack Center at Las Vegas Summer League, moving swiftly to topple several dominos and reveal at least a part of their plan for this year and the years moving forward.
To rewind a bit: On Friday, the Raptors re-introduced Lowry and Ibaka at the Air Canada Centre. It was an important day for the franchise, an affirmation of their commitment to staying at least good a while longer and a reminder that the organization, once in constant fear of any unrestricted free agent of any value bolting, has grown to the point of being able to mostly dictate its own business. Lowry and Ibaka are on fair deals, but they're not bargains, and Ujiri had to answer in unspecific generalities about how the team would tip-toe forward with a flawed roster and an asphyxiating salary structure.
---
---
"I wouldn't say there's a limit but we have to be realistic with ourselves," Ujiri said when asked about the luxury tax Friday. "Like how good is our team? That's the judgment we have to make. I'll throw Bobby [general manager Bobby Webster] under the bus again. He and the analytics guys have to make that judgment for me to make a good decision. How good is our team and how much do we want to put into it? I think we'll figure it out."

The Raptors quickly figured out that an exorbitant luxury tax bill was not for them. Not with this group. And they paid a hefty price to get that albatross from around their neck, sending a 2018 first-round pick and the 2018 second-round pick owed to them from Jeff Weltman's departure to Brooklyn in order to unload the $30.2 million still owed to DeMarre Carroll over this year and next.
It's a steep price to rid themselves of a player who they liked and once paid handsomely for. Carroll is a good presence around the team and community, and his 3-point shot could have been expected to regress to his career norms in 2017-18. The team talked up a potential return to form after two seasons marred and slowed by injury, but not-so-quietly, they tried to find a new home for him. In Brooklyn, Carroll can transition to the role of veteran leader and minutes eater without the specter of a contract-gone-bad constantly hanging over him.
---
---
The Raptors are out a potentially useful forward and one of their better shooters, but the savings in terms of potential luxury tax payments are in the eight figures and the savings in terms of flexibility are immeasurable. Toronto then doubled-down on that decision—Justin Hamilton, acquired in the deal to make the math work, will be waived with the stretch provision, turning his $3 million salary to this year into a $1-million cap hit in each of the next three years instead.

Toronto wasn't done there, though. Losing P.J. Tucker, Patrick Patterson, and then Carroll created a major hole at the forward positions and from beyond the arc. The team has talked up the need to add more variety to their offense next year, and losing three of their best five shooters doesn't exactly lend itself to that.
The Raptors will definitely lean on their younger players more now. Pascal Siakam lines up as the backup power forward, and the door is wide open for Norman Powell to run with the bigger role his play has been demanding for two years now. With rumors swirling about a potential Jonas Valanciunas deal (sources indicate the market for him remains unexciting), Jakob Poeltl could be in line for more time. And after the Carroll deal, Bruno Caboclo figured to be the team's third wing. Seriously.
More moves obviously came, and they happened quick. Less than 12 hours after the Carroll news came down, it was reported that the Raptors were acquiring C.J. Miles in a sign-and-trade from the Indiana Pacers in exchange for Cory Joseph. Miles will be on a reported three-year, $25-million deal, though specifics remain a bit unclear. (The deals came so quick, in fact, that all of these transactions remain in a sort of limbo—the Carroll deal can't go through until Otto Porter's physical with the Washington Wizards is complete, freeing their cap space up, and the Raptors can't make the Miles deal official until the Carroll one is sealed.)
---
---
It's a nice piece of a business all around. Miles slides into the gaping shooting hole that had been created and helps paper over a thin wing corps. He's also a heck of a discount at the reported terms, a comfortably above-average shooter who isn't shy and was the league's second-most efficient spot-up threat last year, per Synergy Sports. He doesn't quite solve the defensive issues the team has in some spots—he's passable, though it's not his calling card—but he's a great addition, given how limited their ability to add looked a few days prior.

The loss of Joseph, while tough, also ratchets up the emphasis on youth. Delon Wright figures to be the backup point guard now, with the opportunity to turn all of his exciting flashes into consistent two-way production. Fred VanVleet's floor generalship and shooting should have him pushing for minutes, too. Neither is as proven as Joseph, and the vaunted Lowry-and-bench lineups of the last few years will need complete makeovers. There's risk here.
There was always going to be risk, though. Paying three stars fair money means the rest of the roster is difficult to construct. The team has valued player development highly in order to keep a pipeline of inexpensive rotation talent and depth, and it's going to be tested a great deal now. Looking at just the net from the first nine days of free agency, it's not entirely discouraging, but it speaks to the tough spot the Raptors found themselves in.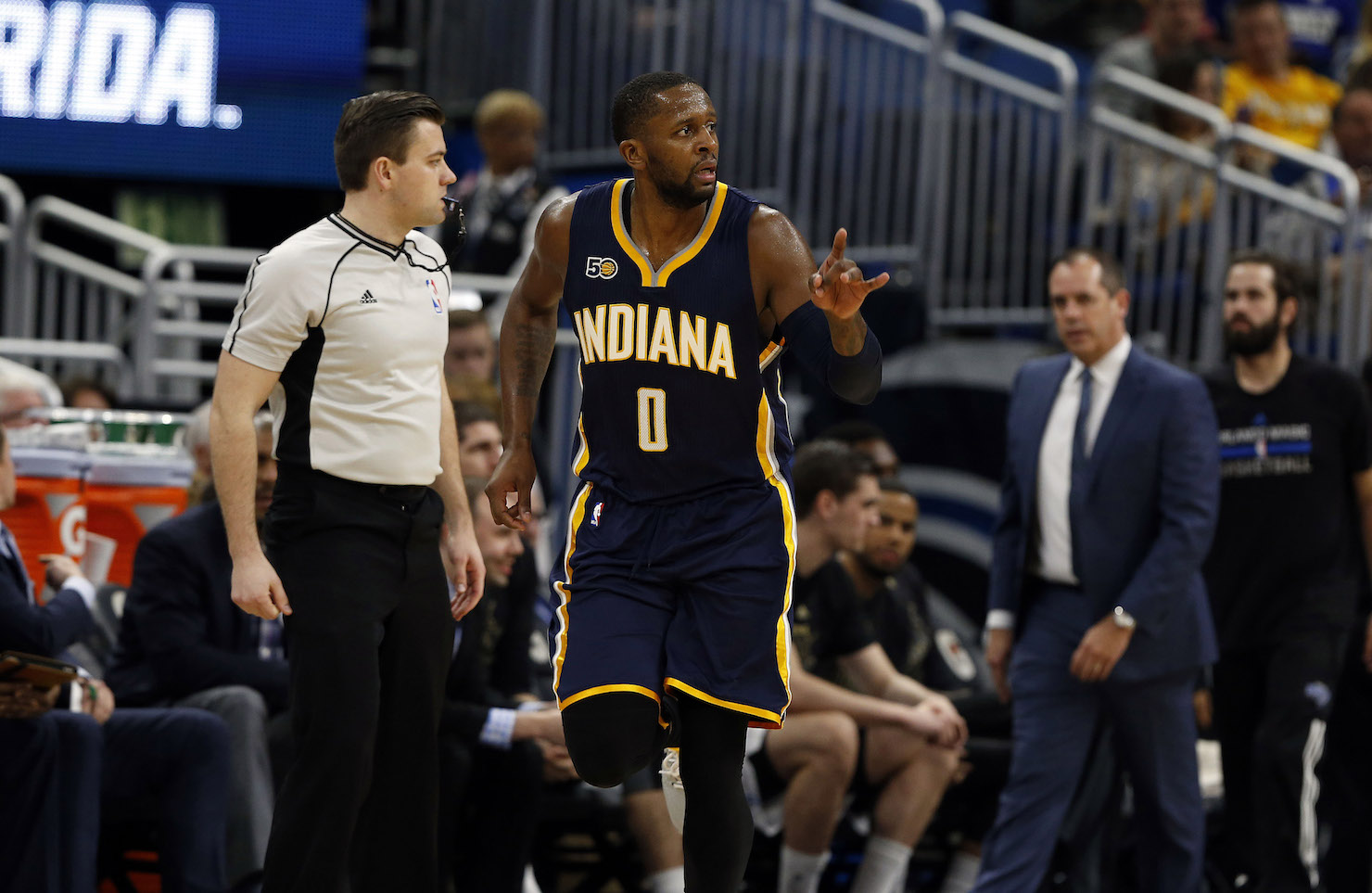 OUT: Tucker, Patterson, Carroll, Joseph, 2018 1st, 2018 2nd (Orl/LAL)
IN: Anunoby, Miles, McKinnie
IN, then OUT: Hamilton
BACK: Lowry, Ibaka
Teams with top-heavy salary structures have no choice but to either skimp on the middle-class salaries or spend into the tax. What the Raptors have made clear over the last few days is that they're going to go with the former, tightening the purse strings a bit but making a few smart bets on Miles and their youth in the process.
Perhaps the more important takeaway is what this says about how they'll handle this three-year window. They've shown that they can't be expected to just sit still as teams around them get better, and that they won't hesitate to move on from players they like or mistakes they've made if it serves the greater competitive purpose. For now, only the three main pieces are tied down. Valanciunas' market could improve to help shed further salary or return an asset. They can add a piece with the taxpayer mid-level exception. Dealing another small salary could potentially open up the full non-taxpayer mid-level exception, and maybe return a pick to help refill their coffers (not having a pick in 2018 will surely eat at Ujiri and hurt next summer as four of the team's young players hit restricted free agency). Ujiri's promised an eventual title contender, and this roster isn't that, but the Raptors don't appear willing to strap in and count their 50-to-55 wins each of the next three years. Not without trying everything at their disposal, anyway.
This was never going to be an easy offseason, especially once the not-at-all easy decision to retain Lowry and Ibaka was locked in. With a few dramatic moves, the Raptors have balanced the roster from a positional perspective, addressed a shooting deficiency, and improved their financial flexibility for this year and next. There's worse shape you can leave Vegas in.