Erbil, Iraq — Crowds gathered by the thousands and celebratory gunfire rang out in the city center on Monday evening as polls closed in the controversial Kurdish independence referendum.
Despite the jubilant mood, Baghdad and an overwhelming majority of the international community has widely condemned the vote, in fear that an independence effort could destabilize a country in the early stages of its post-ISIS recovery.
On Sunday, Iraqi Prime Minister Haider al-Abadi said the vote "threatens Iraq, peaceful co-existence among Iraqis, and is a danger to the region." The next day, Turkish President Recep Tayyip Erdoğan piled on when he threatened military action and announced plans to cut off the oil exports from the region if the vote goes through.
The EU, United States, the Arab League, and the United Nations Security Council have all joined in on the condemnation. The Security Council even said a vote would destabilize Iraq at a time when Kurdish and Iraqi forces continue to battle against ISIS-controlled territories.
Part of the controversy surrounds the decision to include the city of Kirkuk, which is in disputed territory, outside of the official Kurdish region. Arabs and Turkmen make up a significant portion of the demographic and claim Kirkuk as their own. The decision to hold the vote in the region is seen as an attempt to solidify Kurdish control of the oil rich province.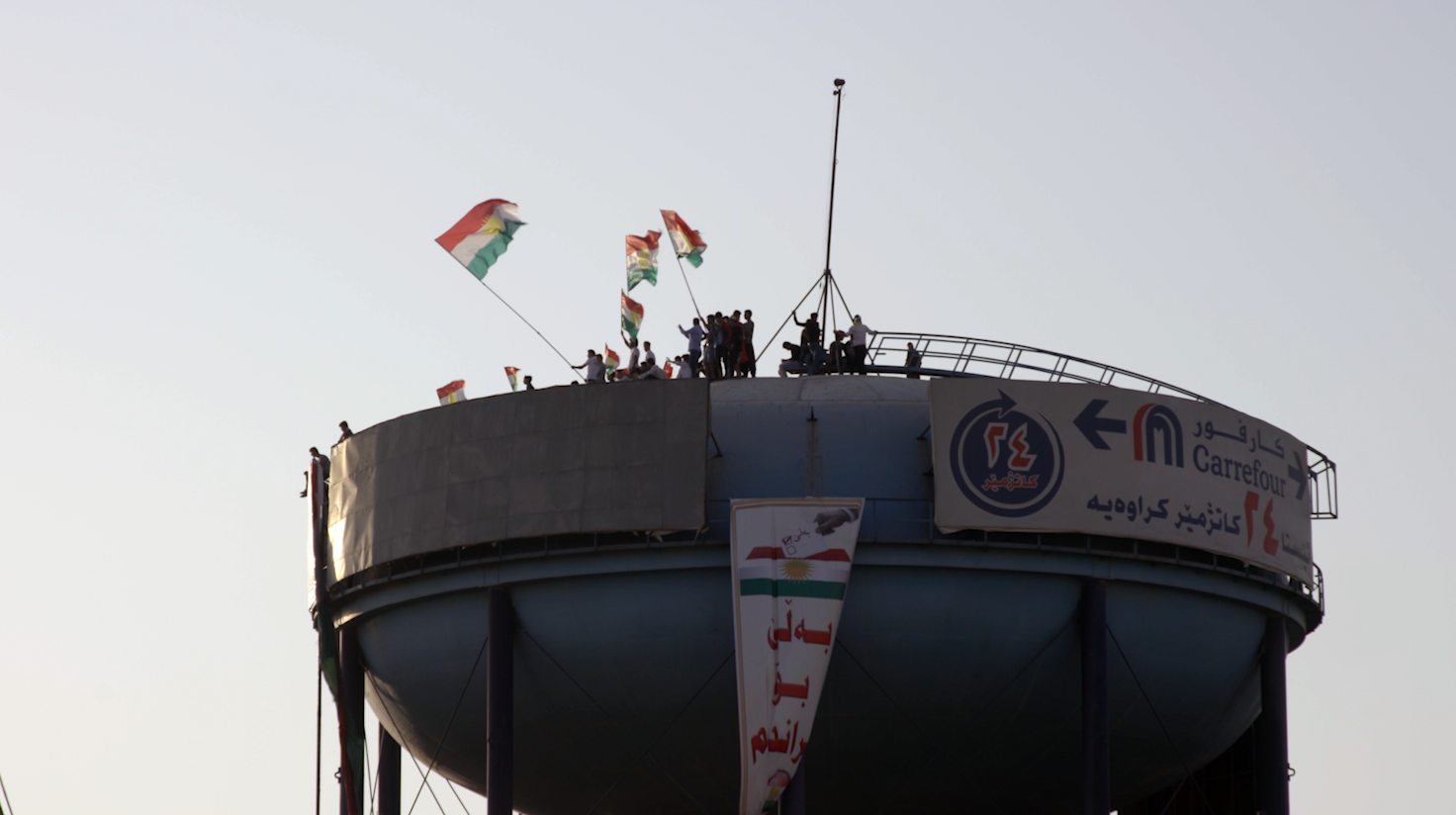 But for all the international bluster, a "yes" vote, for now, remains symbolic; the Kurdish region's president Masoud Barzani has said there are no immediate plans for a declaration of independence.
"If we have a constructive dialogue, then we can give it even more time, in order to secure better relations between the Kurds and Baghdad," Barzani said.
"Is it a crime to ask people in Kurdistan to express in a democratic way what they want to have for the future?" he asked.
VICE News was on the ground in Erbil and spoke to Kurds as they cast their vote with the whole world watching.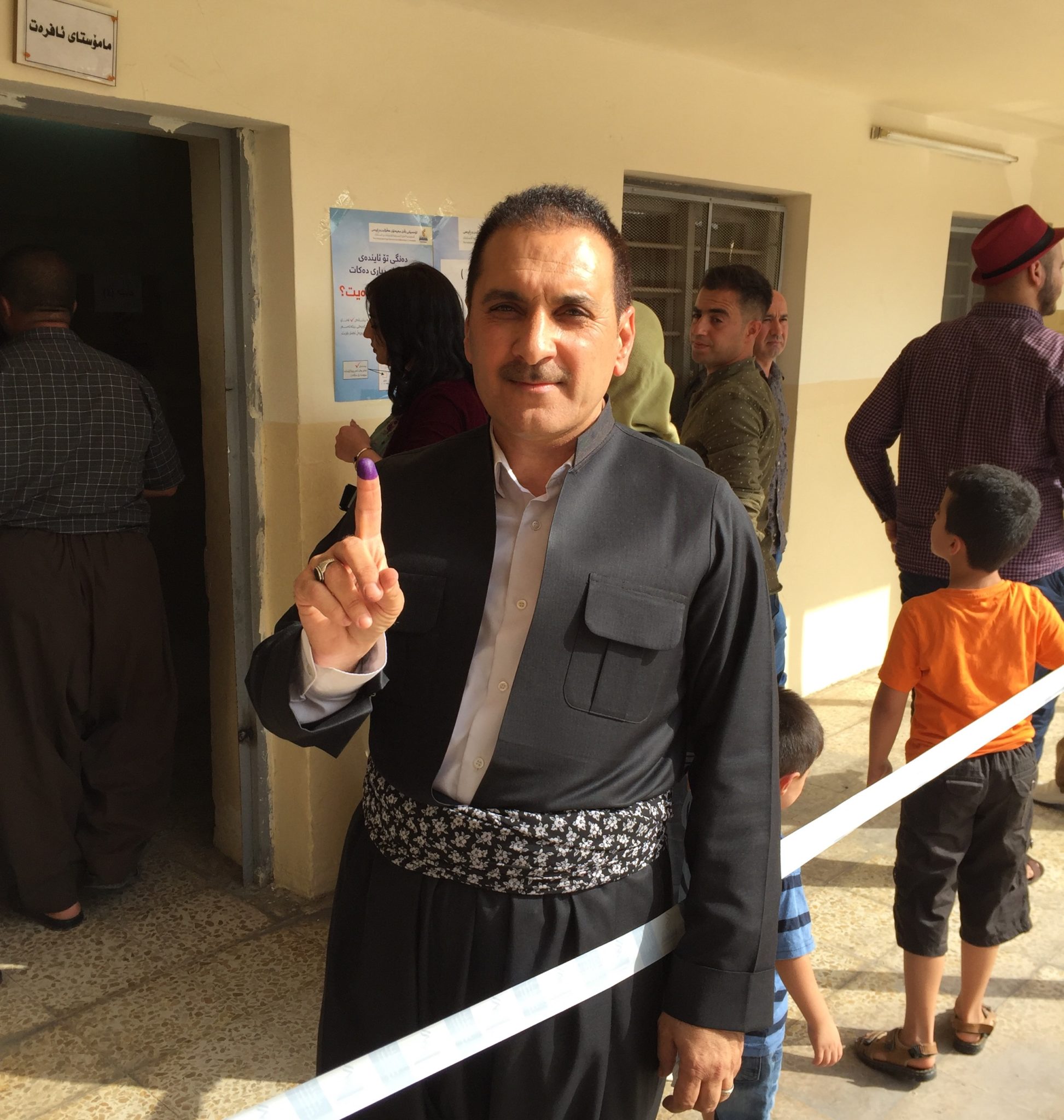 "This is the dream of every Kurdish person. This is our right for 1,500 years and with this ink, we can make our dream a reality," Kusrat Ameen said. "I feel like I've been born again. For years, we've suffered destruction, genocide, and chemical attacks. We have our land, we have our language, we have our resources. Our borders are like any other country. We want a nation."
"I've been waiting for so long for Kurdistan's independence, and I'm very grateful that today has come," said Muhammad Jumat, a pharmacist in Erbil. "It was an amazing feeling to place that vote in the box. Kurdish people suffered from Iraq's actions, and today is the day when we say in one voice that we are no longer with Iraq. They should respect our decision because we have waited for so long."
"Today is a big day," Adeebeh Hashim said. "We've been through a lot to get to this day, and I feel great."
As polls began to close, the referendum saw a 76 percent voter turnout.
This video segment originally aired Sept. 28, 2017, on VICE News Tonight on HBO.