Another Victory for Local Climate Activists as Baltimore Goes Green
Your daily guide to what's working, what's not and what you can do about it.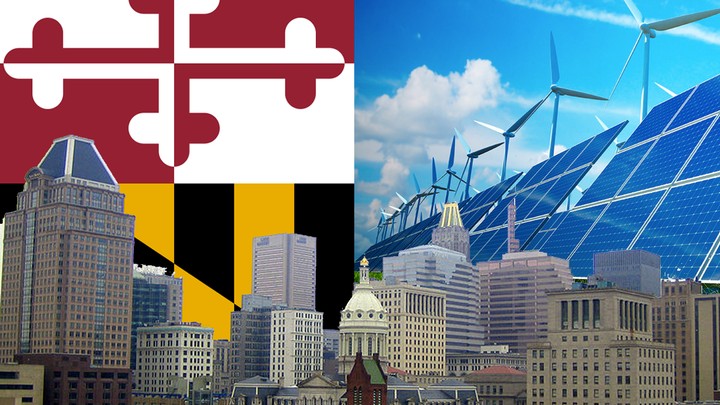 Image by Aaron Barksdale
Baltimore says, "Bonjour!" The City Council of Baltimore voted to stay the course of the Paris climate agreement on Monday, despite President Trump's move to pull the US out of the pact. So far, 1,219 local leaders from coast to coast have pledged to their commitment to the climate agreement to ensure the health of the planet. If you're Interested in getting your hometown on the map for clean energy, then join the Sierra Club's Ready for 100 campaign and put pressure on your Mayor to switch to renewable resources.
Invasion of privacy: The Mexican Government has been keeping tabs on Mexican journalists with spyware that was intended to be used on criminal and counter-terrorism investigations. Since 2011, the government spent nearly $80 million in tracking various forms of communication, including text and email. They used their resources against journalists and lawyers working on projects about government corruption, which makes this situation even shadier.
Call to action for Pride: The LGBTQ takes the month of June to celebrate the community's wins in the fight for equality, but there's still more work to be done. Queer New York nightlife icons are throwing a party to support OutRight International's advocacy for global LGBTQ civil rights. The event is Sunday, June 25 from 4 - 10 pm at the Dream Hotel, and will have appearances by RuPaul's Drag Race Alumni Bianca Del Rio and Pearl. The sales go to a worthy cause, so purchase your tickets now.
A Hard-Fought Race: Republican candidate Karen Handel defeated Democrat Jon Ossoff in a hard-fought special election Tuesday night. The race, which was the most expensive congressional election in US history, cost each side over $50 million.The intense special election was seen by many as a referendum on Donald Trump's presidency and symbolic of the political unrest that reached far beyond Georgia's 6th district.
A family in mourning: Otto Warmbier, a 22-year old from Ohio, died Monday after being held in North Korea for 17 months. His cause of death is unknown, but Warmbier had been in a coma for over a year. Physicians say his unresponsiveness was due to "severe brain damage." Warmbier was detained last January and was sentenced to 15 years of hard labor for attempting to steal a propaganda poster from a hotel lobby.
How to save a life: Dealing with America's opioid crisis is a humans rights issue. In just a year, more than 1 million Americans needed emergency medical care for opioid-related issues. Instead of stigmatizing addition, treating it as illness means finding ways to offer preventative care. Cities such as New York and Baltimore have implemented programs for over-the-counter naloxone, an overdose reversal drug, to combat the epidemic.