Photo by the author.
Donald Trump is quite the unpopular president. A recent Gallup approval ratings poll has him at 36 percent overall and 20 percent with the youths. But while abstract ideological opposition is likely the source of most of his detractors' ire, some individuals have more material concerns about the president's ever-increasing radioactivity.
Amid all the talk of the Trump brand's towers, steaks, and foreign-made clothing, it might be easy to forget that the word "trump" had other meanings before the 2016 US presidential election. As such, more than a handful of proprietors are now operating companies with names inextricably linked to the unpopular commander in chief. We got in contact with a few to find out to what extent the Donald has impacted their business.
Hayao Matsumura is the proprietor of Nude Trump and Trump Room, a vintage-clothing store and popular nightclub, respectively, in the heart of Tokyo's hip Shibuya neighborhood. While the interior of the club is covered in gaudy gold mirrors and lighting fixtures that unintentionally channel the president's aesthetic, the name itself is actually just lifted from a random phrase Matsumura saw on an old T-shirt.
"I don't like Trump at all," Matsumura told me, immediately, and without prompting, through translator Ryou Ohtsuka. "What a nuisance. He's screwing up the economy, making trading situations unstable, always contradicting himself."
Matsumura explained that, since the election, some of Trump's supporters have taken the name of the club as a pro-Trump virtue signal and approached him as a brother in arms.
"I am disgusted by them," Matsumura stated, matter of factly. He added that some companies have assumed the name means he's wealthy and have called him trying to sell "very expensive things like a Rolls Royce covered with diamonds" or "a gravestone made of gold."
Matsumura worries that the Trump name might negatively affect trade among people who don't like the president. "Every day, more than 100 people talk to me about how they are really bothered by Trump and ask what I think about him," he said.
"It's kind of out of control, and I cannot change the name anymore," Matsumura said without offering a reason as to why. "So either Trump is going to quit, or the shop will have to close."
Trump Card Print Sourcing, Palmerston City, Australia
Though obviously named as a reference to the gaming move, Trump Card Print Sourcing, which imports printing products, hasn't remained unaffected by the US president, according to owner Ross Ferguson.
"I got more web traffic after he was elected," Ferguson told me. "Two new customers ordered items from me as a result."
Though he himself thinks Trump is a "dangerous, selfish, bigoted racist" and surmises "the majority of Australians wish that he wasn't the president of the USA," Ferguson wouldn't turn down an opportunity to do business with President Trump.
"Business is business, and his money is as good as the next man's," he said.
Trump's Hobbies, Corvallis, Oregon
Though one might expect to find golf, Twitter, and television-focused items inside, this specialty shop in an Oregon suburb actually just sells RC cars, model trains, and games.
Founded in 1970 by Jim Trump, the shop's long-standing place within the community has prevented its reputation from being tarnished by the president.
"Business hasn't been affected in any way, shape, or form," owner Trump told me over the phone. "People have been coming here for so long that the shared name doesn't even click for them right away until they're suddenly reminded and go, 'Oh, yeah! That's right!'"
Trump is proud that his shop has remained apolitical throughout it all, but he doesn't mind the sudden uptick in superficial attention the shop's been getting.
"We're a college town with a lot of foreign students," he said. "A lot of the girls, particularly from Asia, have started taking photos in front of the sign out front. That's probably been the most interesting development."
---
Watch: Meet the godfather of erotic photography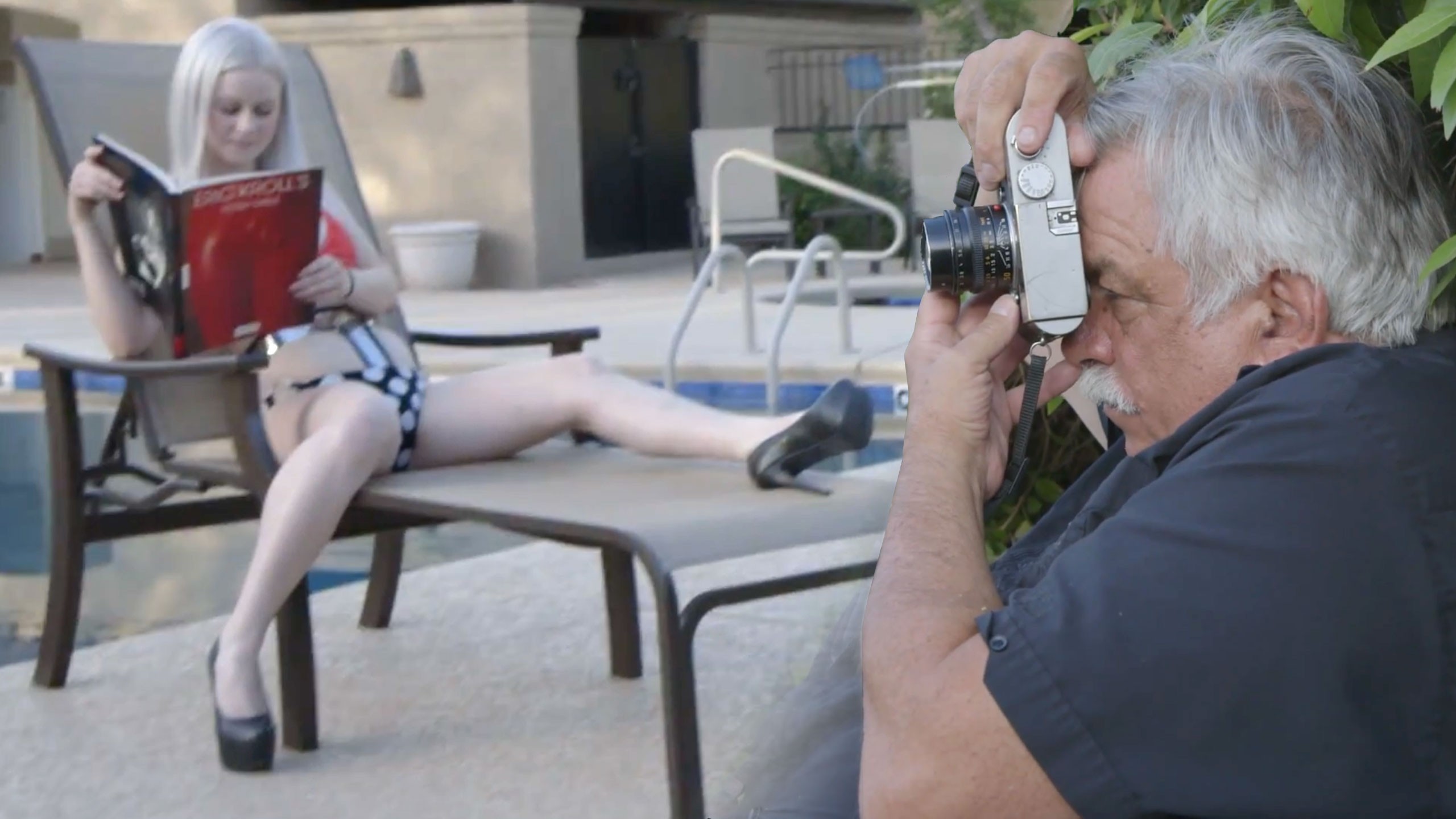 Trump Motor Company, Mesa, Arizona
"If you're a Trump supporter, you love me, and if you aren't you don't," Martin Trump, owner of Trump Motor Company, an auto shop in Arizona, told me over the phone.
"It's a weird emotion to have people so invested in your last name like that," he said, before adding that he does not support the president or the GOP.
Despite the unwanted positive and negative attention his birth name has drawn, Trump insists that he's a consummate professional and gives all customers the same top notch service, no matter their political leanings. His Yelp reviews seem to reflect that, with many satisfied customers offering glowing reviews. However, Trump said he has noticed a dip in business since the 2016 election.
"We used to backed up 15 to 20 cars at a time," he said. "Now it's down to five."
Trump explained that the shop's "slow season" typically starts around November, but this year it seems to have begun in mid August.
"I can't say for sure whether or not this is due to the president, but it seems like a possibility. Either way, it's pretty bad for us."
Follow Justin Caffier on Twitter.