A bookstore that primarily sells romance and erotic novels, specifically curated to empower women: The premise sounds ripped straight from Portlandia or this recent SNL sketch. But the shop is real, in Los Angeles's Culver City neighborhood, and it manages to pull off its feminist goal with a playful level of self-awareness that prevents it from ever tipping too far into the realm of fodder for internet trolls.
Founded by Chicagoan sister "proprietresses" Bea and Leah Koch, the Ripped Bodice is the only store in America that specializes in love stories, with everything from Jane Austen classics to euphemistic beach trash to hardcore erotica lining its shelves.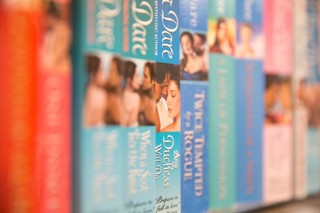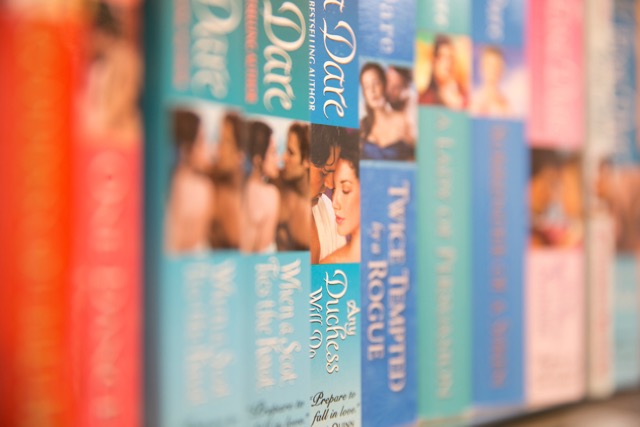 The store, which recently celebrated its one year anniversary, was dreamed up by the sisters as they were finishing school, in part, as a way for them "to avoid getting regular jobs." They always knew they wanted to open a store to support women in some way and, as lifelong fans of romance novels, a genre predominantly by and for women, the Kochs had the perfect opportunity to leverage their interest into a unique retail experience. After a successful Kickstarter campaign provided seed funding, the Kochs were in business.
At first glance, the inside of the Ripped Bodice might appear to be any other independent book store. Cute, Etsy-ish aesthetics, small displays selling soaps or tchotchkes—all by women-owned independent businesses, of course—and ornate couches and reading chairs conjure up images of boozy book club meetings. But just a few moments scanning the shelves reveals the inventory's common theme that distinguishes this shop from others, and it's a theme spread across a wide spectrum of lasciviousness.

"We organize our book store differently than any other book store in the world, with the one exception being the other romance book store in Australia," says Leah. "Because we only sell one genre, the store is divided by sub-genres. We have four main areas: historical, contemporary, paranormal, and erotica."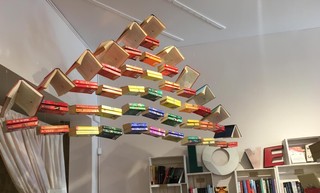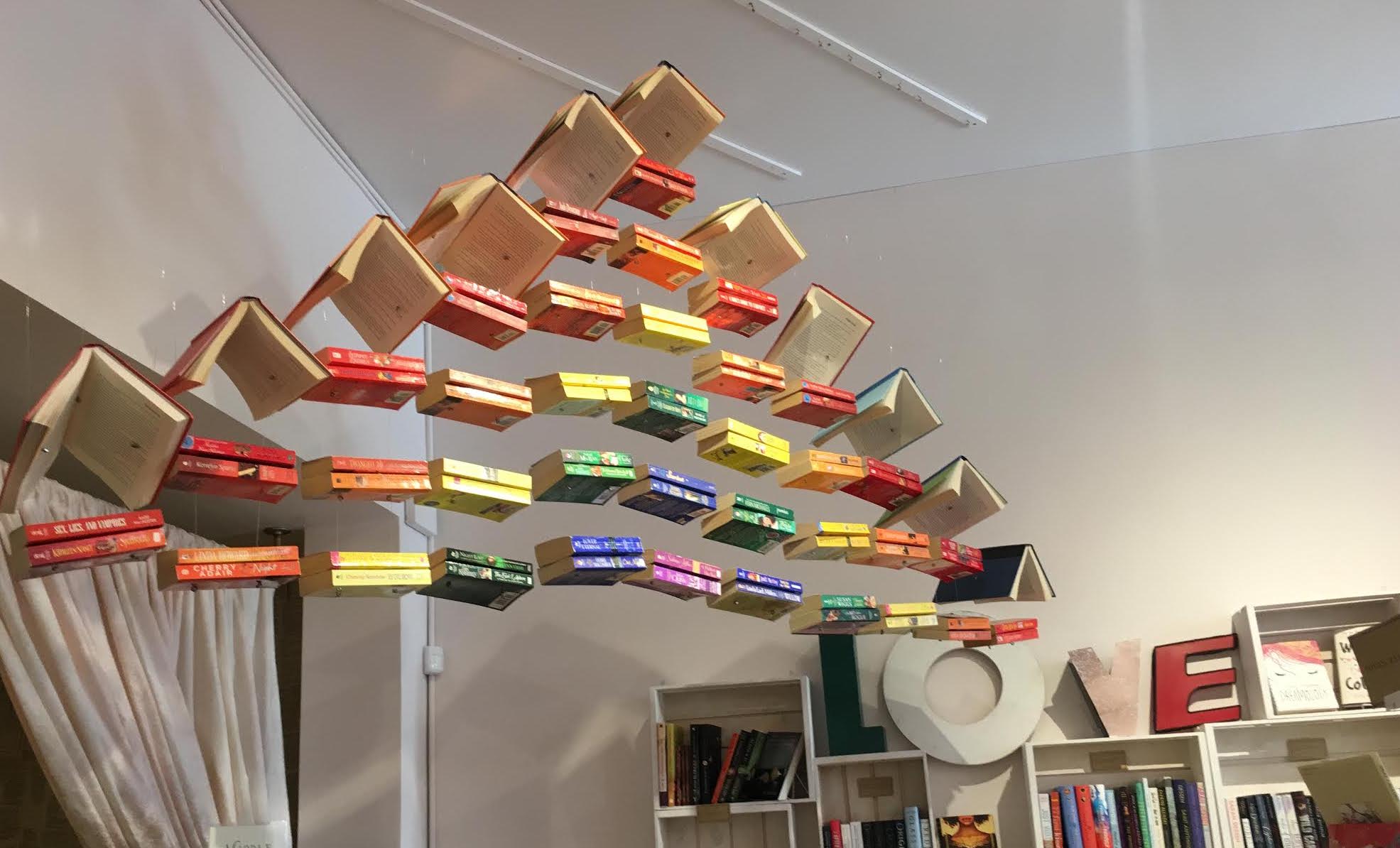 Scattered among these four main categories, the store has islands of other specialty sub-genres like LGBTQ, suspense, cowboys, and one the Kochs themselves coined as "I Love Rock & Roll," which Leah describes as "all bikes and tats." The store even has a kids section that I was relieved to learn was not filled with stories of Elmo's sexual awakening, but instead is stocked with children's books the women hope will engender a love of reading and a healthy relationship with all varieties of love.
"This is a very personal section for us," says Leah. "These are the kinds of books that made us romance readers."

One of the Ripped Bodice's main competitors is the eBook marketplace. With big box and major online retailers hiding titles and covers deemed too steamy, romance authors have turned to the privacy offered by Kindles and Nooks as a way of peddling their inexpensive novellas. Leah notes that the nature of these digital marketplaces makes categorization there intrinsically easier than for a brick-and-mortar shop.

"How do you shelve a book that's lesbian vampire erotica? Does it go in the lesbian section, the vampire section, or the erotica section? These are real questions we find ourselves asking."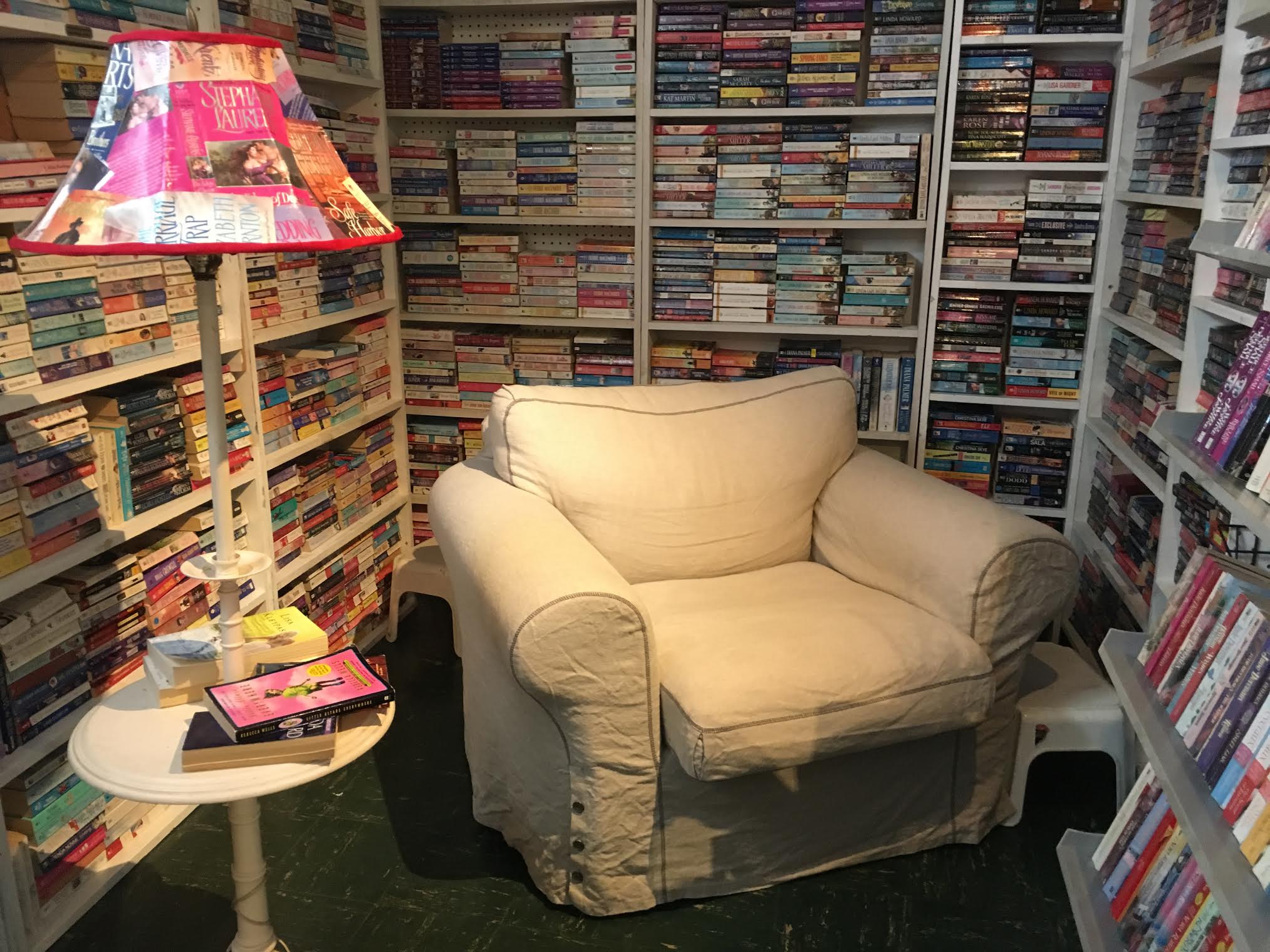 This intimidating surplus of categories and stratification is where the sisters' encyclopedic knowledge of their field comes in handy. As I toured the store asking questions, Bea and Leah's arcane familiarity with the novels was on full display as they yanked books off the shelves to show me examples of writing styles or esoteric themes. The sisters want to use this wealth of romance expertise they've acquired over lifetimes of fandom to help introduce new romance fans to the categories that might most interest them, all in a judgement-free space. But as accommodating as the store is for preferences and kinks of all stripes, there are still sub-genres the Koch's don't allow on their shelves.

Referred to as Non-Con (non-consensual) and Dub-Con (dubious consent) in the romance space, the Koch women feel that, while they "have no issues with the people who read or write it," to include these works in their store would jibe with their mission statement "to portray healthy sex." This is the same reason they give for not stocking the mainstream romance breakthrough 50 Shades of Grey. ("That's not a healthy BDSM relationship, and people can get that pretty much anywhere else.") Ironically, the shop's namesake comes from the term "bodice ripper," a historical romance sub-genre often featuring clothes-destroying non-consensual sex scenes.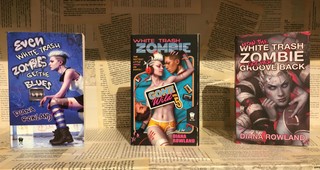 Like all art, romance novels are products of their time. And with such a large contingent of romance authors self-publishing online, the genre now ebbs and flows with the zeitgeist at a quicker pace than the competition that comes from major publishing houses.
For instance, Bea notes that an entire sub-genre of prime minister–themed romance novels popped up "like five minutes after Justin Trudeau was elected." Leah also predicts that there may soon be protest romances, perhaps with Black Bloc rioters going at it in a burning limo. But just as some cultural events carve out new niches, others shut existing fantasies down.

"There's a whole sub-genre known as billionaire romance and, uh… GOODBYE," says Leah, referring to Donald Trump's de-sexifying of the archetype. "If anything, we'll be seeing the rise of alternative billionaires that bear no resemblance to the traditional white male ones. There's a fantastic Alisha Rai series that features an Indian American businesswoman billionaire. Expect more like that."

Just like themes, words, and phrases come in and out of vogue. The Kochs both immediately named "cock" as the current favorite way to describe male genitalia within the genre, the charmingly self-censored "members" and "organs" of yesteryear are in short supply these days. They also note that despite the clichés of romance novels as euphemism-laden exercises in restraint, no naughty words are really off limits anymore, even for the stuff being sold in Walmart. Some of the legacy novelists like Nora Roberts, who eschews popular vernacular and still describes female orgasms as "floating away on gossamer wings," will always have an audience and a place in the Koch sisters' hearts.

While the Kochs are working hard to keep expanding their inventory and stocking shelves with romance that appeals to every orientation, age group, kink, and level of profanity tolerance, they have enough perspective to recognize the inherent humor in their trade.

"You can't take all this stuff too seriously," acknowledges Bea. "It can be hard for people to understand that we take our business seriously even when we're discussing the various ways that people describe penises. We have so much love and respect for people who read and write romance—Hello, it's our entire lives—but, c'mon... it's a little silly sometimes."
Follow Justin Caffier on Twitter.