We Talked to JD Samson about MEN's New LP, Gender Politics, and Le Tigre
MEN have a new record out and it's great. Obviously. So we went to JD Samson's monthly Thursday night party to hang out.
There's nothing quite like a JD Samson party: she knows how to put on a show. When Samson is DJing, it's all about peace, love, and dancing your ass off. Samson's been making strides with her music and PAT parties (given the moniker after the androgynous
SNL
character), where the queer community come together and get weird, one Thursday of every month, at Brooklyn's Union Pool. Running till 4am, hipsters, singles, and couples come out to hear Samson spin and get wild. Back of the bar make-outs are a regular, celebrated occurrance.
The former Le Tigre member—now part of Brooklyn music collective MEN—released her second full-length album, Labor, this week, and it's not short on tracks that explore gender politics, and sexuality, while making you want to fucking dance. Samson has taken this record to the next level by touching on her personal life versus her public persona. It's a subject the 35-year-old has never really addressed: listen to the intense and intimate, "Neon Poles," by way of example.
While Samson has a reputation as badass in the queer community, when we spot her in the flesh—dressed in a t-shirt and baseball cap—she cuts a low-key figure at Union Pool. Within five minutes of meeting her it's clear that over the years the softly spoken Samson has been humbled by her experiences in the LGBT and music communities and this album certainly showcases her growth. We talked to JD at PAT about her "adult parties," a Le Tigre reunion, and being an icon of the queer community.
Noisey: Nice digs here. How long have you been throwing PAT parties?
JD Samson: Just since this spring. The intention was to have them during the summer, but we've done them once a month. This one was going to be the last one. We're actually taking over the whole bar next time. There's going to be DJs in each part. It's really fun, but it's a lot of work too.
I would think so, like planning and organizing everything.
I'm uber-generous. I want to pay people really well, and I end up giving away everything. I'm like, "You deserve more than I do." It doesn't make for a good savings account.
That's nice of you! So, what's the craziest shit that's happened at a PAT party?
Every party we have some sort of a visual, so there was one time when I bought three Mylar balloons. One said P, one said A and one said T, and everyone was playing with them at the end of the night. That was really fun. They were caught in the fans. One time I made this thing of lights that said PAT, and I flicked them on and off all night. Also, the human carpet. Have you heard of him?
Giorgio, The Human Carpet.
Yeah I have!
He wants people to step on him at parties. He wanted to come, but I told him not to. I said it was too much.
Have people gotten crazy, overtly sexual at PAT?
Usually some people are making out, but this party is all about happy, positive energy. I was thinking about it on the way here: no one has ever barfed or gotten in a fight. It's really positive. It's mostly gay guys and lesbians that want to dance.
So no molly overdoses like at Governor's Ball?
No it's an adult party. People know how to take care of themselves.
Is this considered a safe space for people of all genders and sexual orientations?
Totally, I feel like all kinds of people come here. When the dancefloor is full, it feels like such a great mix. It's almost like that's what makes me happy is having this party. There are so many people on the dancefloor and so many people intermingling. It's the best feeling. It's usually around 2am that it happens.
Will you and MEN be headlining a PAT party anytime soon?
The thing about these parties is that we don't do live bands. I DJ all the time, and I play some MEN things sometimes.
You sneak it in there. Often in articles, your gender has been confused. How do you respond to people that are confused?
I feel like I understand the confusion and I'm not at all upset about it. I perform my gender in a specific way that I knew was confusing to a lot of people. I also do it because it's what I feel. I go into every day of my life knowing that I'll have to stand up or myself or tell my story. So, it doesn't shock me when people are wrong. For me, the most important thing is that other people feel comfortable with me and my gender expression. If they mistakenly call me the wrong pronoun, I don't care. If you want to talk to me about it, then we can talk about it.
On that note, have you ever met anyone that has looked to you as a really big inspiration because of gender non-conformity?
I think a lot of people do. Right now, for some reason I just thought of this because I just saw her tonight, but Casey Legler, the model who works with Ford on the men's line. We were doing this performance, and she was MCing and she stopped and said, "This person has changed my life." It meant a lot to me because she's also done so much as well for the queer community of "women who don't appear feminine."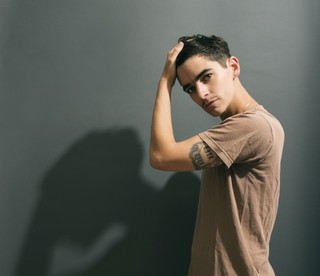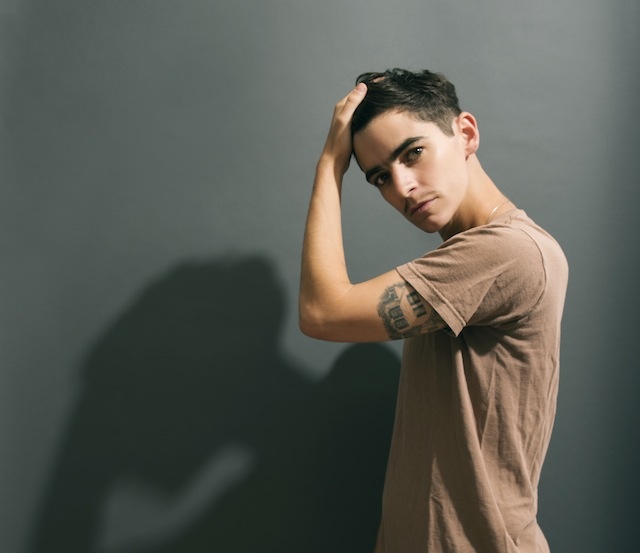 Do you think your new record is more political or sex/sexuality-based?
I think it's somewhere in the middle. In a way, I think this record is a little less political. In this other way, I think it's more political because it's so personal: like the personal is political. I'm bringing up some really deep stuff for myself like having the duality of having a persona as a famous person and then with my real life and within that my gender identity as well. I'm talking about politics more from the perspective of, "What do I relate to?"
That's awesome. So, Kathleen Hanna's record with The Julie Ruin came out recently. Is there any chance we'll spot you and her reuniting somewhere at a PAT party or at a random spot in Brooklyn to play some stuff?
I don't know. People ask us that all the time and it's like, we never say never. We always use the "Hot Topic" lyric, "We won't stop." And the reality is, we won't. All of are making music, art, have our own lives, are happy for each other and we're all friends. We're all happy for each other. We're all on different pages of the same book. If we all happen to meet up one day, we'd all be stoked, but we don't have plans right now.
Would you ever rule out a Le Tigre reunion?
I don't think any of us would rule it out. I think it's got to be the perfect time for us in our lives and the perfect reason to do it.
It's almost been 10 years since your last record right?
Yeah, next year!
Wow! What's it like having one of the most powerful voices in the LGBT community?
Wow, well, it's complicated. I think the power of the microphone is daunting for me. There are some people in the world who are so great at it, Kathleen for example. Being in Le Tigre for so long, I've watched her take that power and use it amazingly. I'm a little more self-conscious. Maybe I have a little bit of stage fright. I think that speaks for not only being on stage or a meeting. If someone says they don't agree with me, I get really hurt. It's hard to be looked up to and it's hard to have expectations on me as an icon of the queer community. At the same time, I'm really happy to have helped the people who have told me I've helped them and have been instrumental in changing things a little bit.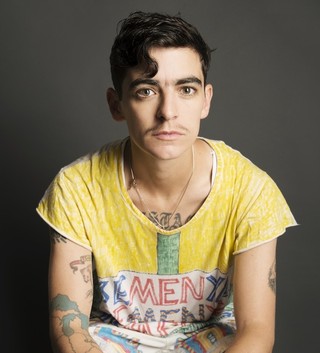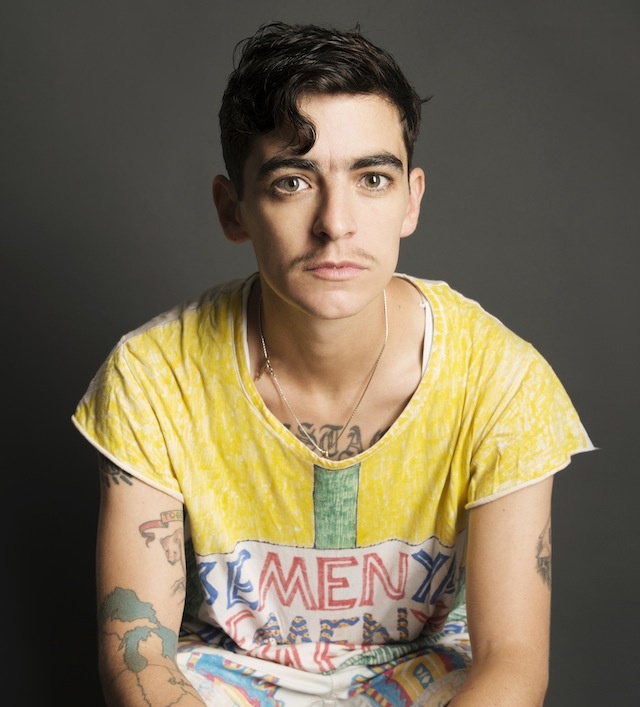 How do you think you've changed things?
I think I was in the right place at the right time when Le Tigre happened. I was this masculine female who was all of a sudden in the feminist world and in the mainstream world. I think it was the right time and the right atmosphere socially. I think people really wanted androgyny to come out of its shell. I think I accepted the challenge and went with it. I'm glad I did. I think this revolution has been for the best.


Have you ever thought about removing your facial hair? Do you think that might skew people's perception of you?
It's funny, I was watching Celebrity Wife Swap, and Coolio was on it.
He just crashed a college party the other day and cooked dinner for them.
Yeah, he's a really good cook. He still had his hair the same. It's such a crutch for him. I was like, "Whoa is that my mustache? Should I get rid of it? Why do I have it?" I was really confused for a moment. I do think people take me less seriously, especially in business situations. I've thought about selling it to a gallery or something like that.
That would be awesome. I support that.
MEN's album 'Labor' is out now.
The next PAT night at Union Pool is November 21.
Ilana's on Twitter - @Ilanakaplan.