DONCHRISTIAN Will Be Pelican Fly Til He's Swayze
As proven by his new clip for "Odysseus."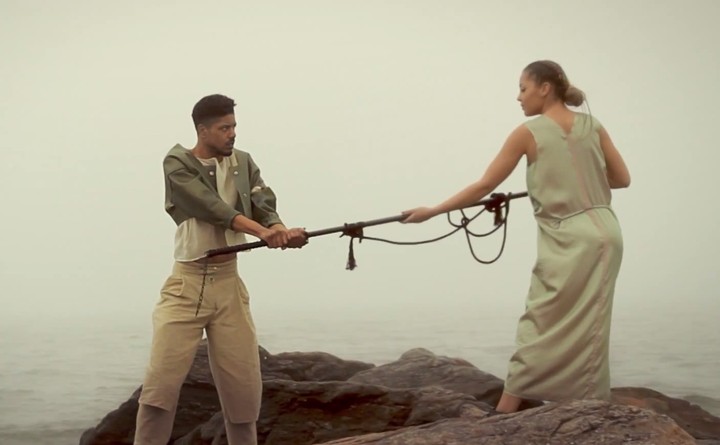 DONCHRISTIAN makes music with a sense of tactful drama, timeless, so invested in being the most itself that it can be that it defies absurdity. To wit: Anyone else whose music video featuring a self-made basketball shorts-sarong and the video's hero dramatically whipping out the samurai sword on top of some mountains. But this is DONCHRISTIAN we're talking about, and he does that shit and he does it well, and not because he's Teddy Pendergrass's nephew (though, uh, he is Teddy Pendergrass's nephew). In other news, DONCHRISTIAN is opening for Yung Lean tonight in New York, and we're throwing the show so we feel really cool right about now.
Some deets for all you real music completist heads: "Odysseus" is the opening tune from DONCHRISTIAN's Renzo Piano tape, Don wears Eckhaus Latta in the clip, and said basketball sarong Don's rocking is also something he played a hand in designing. Music is dope, and so is fashion.
Stories