"My style is fuck the future. Push it no matter what." That's how Sam France, the rainbow-tressed frontman of Foxygen, describes his personal style. So what does the future look like, then? If psych-soul duo's stage get-ups are any indication, it involves silver straight-out-of-Mars pants, Manic Panic hair dye, and an inordinate amount of purple lipstick.

France and his teenage pal Jonathan Rado became instant indie rock stars after dropping their memorably-named debut album We Are the 21st Century Ambassadors of Peace & Magic back in 2013. But then their first tour, rife with drama that played out both on stage and within the walls of their band's bus, seemed like it might be their last.
Fortunately, after a few months spent lying low, Foxygen bounced back, this time with a more experimental sound and an entirely new aesthetic in tow. Gone was their hippie-dippie garb, and in its place were gray Goodwill suits and a whole lot of eye liner. Now the guys are heading out on tour once again, this time in support of their 32-track (!) sophomore album ….And Star Power.
During a stop-off in Denver, I stole a few minutes of phonetime with the band and France—who couldn't have been neither cooler nor kinder, despite the fact that I was asking him annoying stuff like "So…where do you buy your makeup?"—humored me as a fired him with questions about their new look and tour must-haves. (As for what he wears when he's not on stage in his signature silver pants, well, let's just say less is more. "I'm wearing…nothing," he said. Oh.)
SILVER PANTS

"I just wear like silver pants and blazer and Vans white slip-ons. My mom got the pants for me. She works at a thrift store."
GLITTER MAKEUP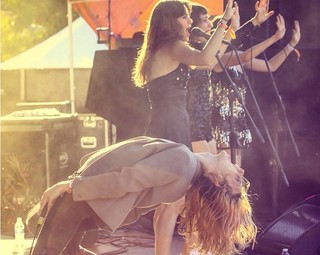 "I wear makeup every show. Jackie from the band does it for me, lots of dark purple lipstick and eyeliner and stuff. And the ladies do glitter and then do facial gemstones and stuff."
HAIR DYE
"I wanted to be more like a robot or something, and my mom dyed it."
GRAY SUITS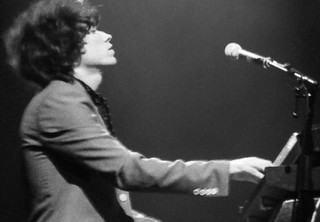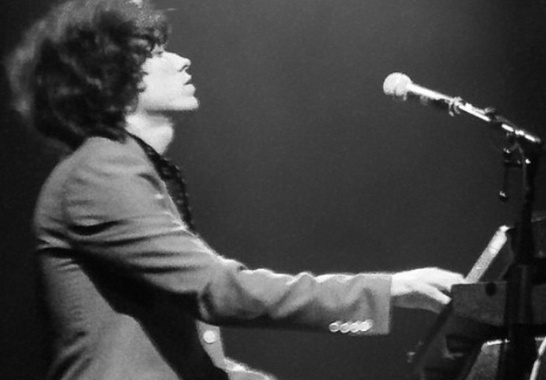 "Jonathan wants to be '70s norm core thing, he wants to Warren Zebon. We're both into gray suits. I don't know where he got his, but I got mine at Goodwill."
QUINOA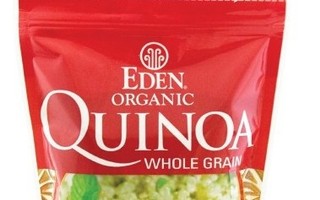 "It's delicious. It's good for you. David Lynch loves it. Big influence."

CATCHER IN THE RYE


"Last night a DJ Salinger saved my life, and then I drank Arizona Iced Tea with Sky Ferrera in an abandoned warehouse."