Hot Looks, Cool Shade, and Wild Creatures: The Style of Bonnaroo
Bunny ears, parasols, and fast food-themed pasties were among the trends spotted at this year's festival in Tennessee.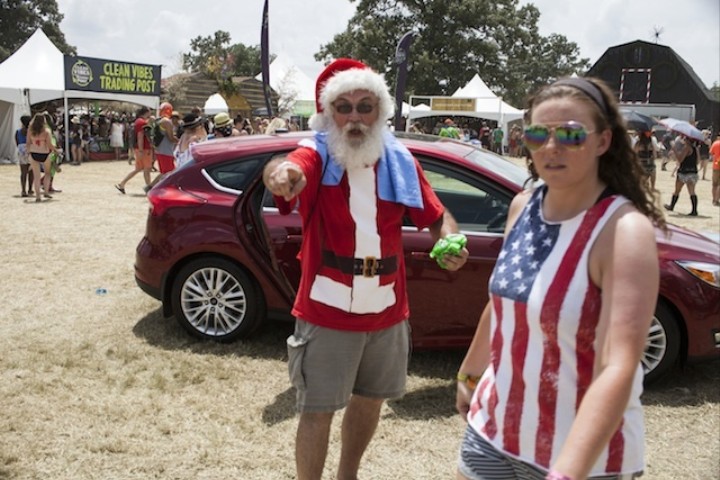 Photos by Kristin Adamcyzk
This past weekend, hordes of people from around the country descended on Manchester, Tennessee, for the music and camping extravaganza known as Bonnaroo. Between staying in tents, direct sunlight, and heat that surpassed 90 degrees every day, it wouldn't seem like the ideal place for looking good, but, given the festival's unique, funky character, people were out in force in their best, craziest, or, in many cases, most shirtless looks. There were people dressed in full costumes and even more people in swimsuits, taking advantage of the fest's central fountain. There was animal gear of all kinds but especially bunny ears. There were stylish parasols for dodging the sun, fast food-themed pasties, and lots of body paint. Photographer Kristin Adamcyzk was on the lookout for people looking good and letting their freak flags fly.
Bonnabunnies
Bridal chic
Stylish shade
No shirt, no shoes, no problem
Kristin Adamcyzk is a photographer living in Detroit.
Stories