Moving, temporarily relocating, a distaste for candidates on the ballot, failing to diligently check your mail. In at least seven states across the country, including pivotal swing-state Ohio, these are all triggers that could strip registered voters of their right to participate on election day.
The practice, officially called the supplemental process, but better known as voter purging or "use-it-or-lose-it" voting, is currently up for discussion in the Supreme Court. The decision could not only decide the level of protections given to voters in Ohio, but the boundaries followed by at least a half-dozen other states who currently exercise voter purging.
In Ohio, where the case centers, voters who fail to cast a ballot over a two year period are sent a notice asking them to confirm their address in order to remain an active part of the voter registry. If the notice isn't returned, or a ballot isn't cast over the next four years, the state may erase the voter from the rolls.
Often, voters aren't aware they've been purged until they show up to their polling location and fail to find their name listed. This is exactly what happened to Joe Helle, a veteran and the mayor of the small village of Oak Harbor near Lake Erie. Helle came face-to-face with the reality of voter purging when he found himself unable to vote after spending several years serving overseas in Afghanistan and Iraq.
"In 2011, when I was purged, I called the Secretary of State's office and was directly told, 'there's nothing we can do for you,'" Helle told VICE Impact. "It's clearly systemic. It doesn't just affect me and the plaintiffs of the case. A large population of Ohioans would like to vote when they want to, on issues that they choose, and they're being arbitrarily removed in the name of integrity. And integrity is not the issue."
---
Check out more videos from VICE: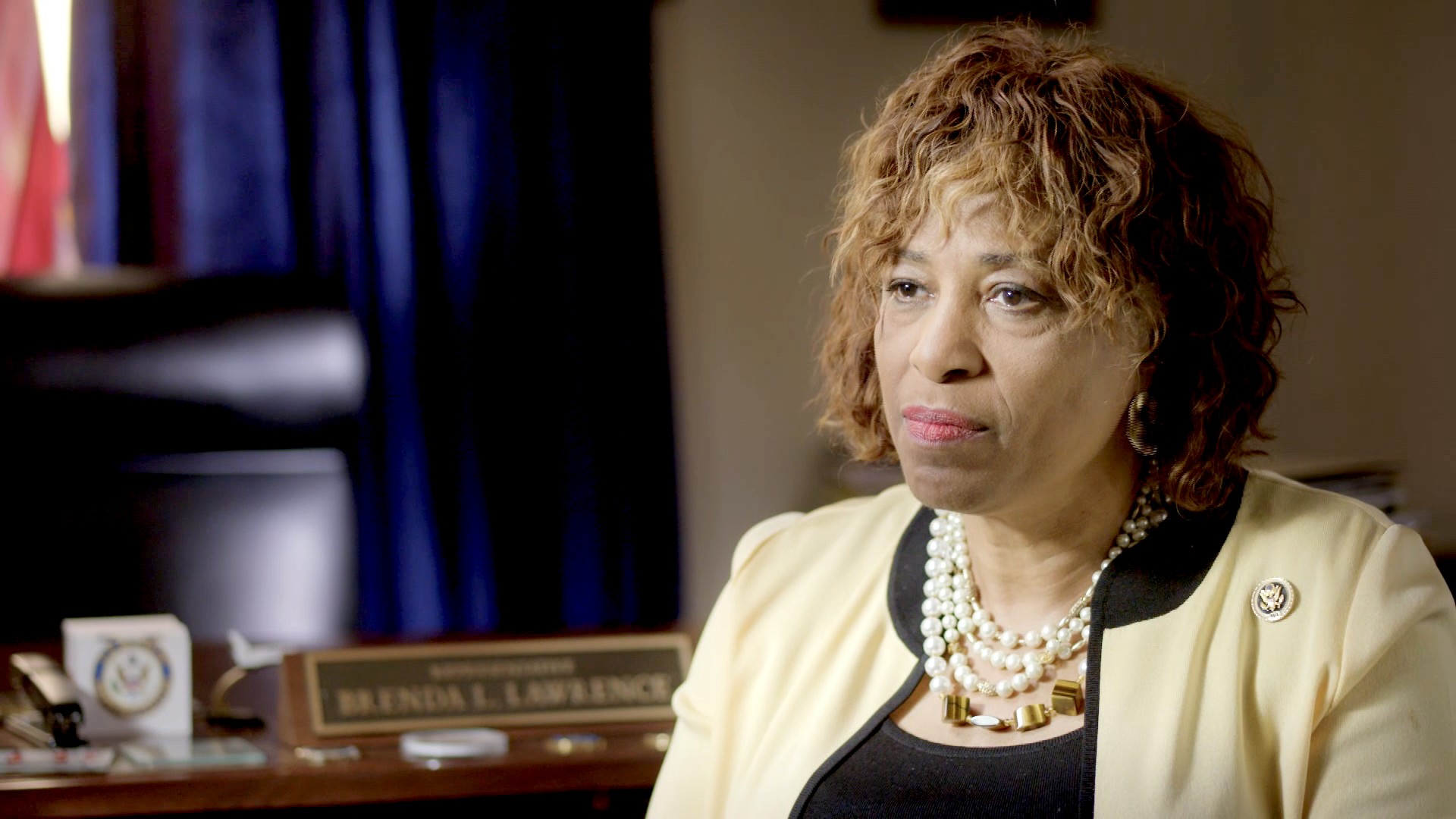 ---
It's this concept of voting system integrity that advocates for voter purging, including Ohio Secretary of State Jon Husted, say makes the practice necessary. They say it's about keeping voter rosters up to date, and preventing voter fraud. But those against the practice say it unfairly targets minority and homeless populations to better serve conservative's election results, often without fair attention to accuracy.
Indeed, it's estimated that an ordered scrubbing of Florida's registration rolls in 2000 resulted in the misidentification and baring of at least 1,100 eligible voters across the state. A miscalculation that prevented more than 1,000 people from casting ballots in a presidential election that George W. Bush won by a 537 voter margin in Florida. It happened in a state, at the time, governed by the candidate's brother, Jeb Bush, and is said to have disproportionately penalized Hispanic and black voters -- two groups who voted overwhelmingly in favor of Bush's Democratic opponent Al Gore. This technique, widely considered a catalyst for voter suppression by voter rights groups, has been replicated in subsequent elections in states including Florida and Ohio.
Often, voters aren't aware they've been purged until they show up to their polling location and fail to find their name listed.
"We're targeting all kinds of folks who deserve those kinds of protections. And it's not an integrity issue. The Secretary of State has reported that there's such a very small amount of voter fraud or prosecution regarding illegal voting, that it's not an issue. So if this is not an integrity issue, what is it?" Helle said. "I certainly think it's a disparaging tactic."
But the question for the courts isn't whether the case unfairly penalizes a specific group. The case asks one very specific question: Can Ohio remove a registered voter from voter rolls because they fail to respond to a mailed notice from state officials.
In 2016, the U.S. Court of Appeals for the Sixth Circuit ruled in favor of case plaintiffs Larry Harmon, the A. Philip Randolph Institute, the Northeast Ohio Coalition for the Homeless. The court ruled that the practice of voter purging was in unlawful violation of the National Voter Registration Act of 1993, which prevents the removal of voters simply for failing to vote. This decision allowed more than 7,500 people to vote in the 2016 presidential election, who otherwise would have been stripped from the voter rolls.
But as oral arguments began last week, the Supreme Court was split. Justices Sonia Sotomayor and Ruth Bader Ginsburg spoke out against the practice, with Sotomayor emphasizing the many other means available to verify eligibility including comparing change-of-address data from the U.S. Postal Service with voter records to insure proper voter residence.
"A large population of Ohioans would like to vote when they want to, on issues that they choose, and they're being arbitrarily removed in the name of integrity. And integrity is not the issue."
"Your reading is that the failure to vote is enough evidence to suggest that someone has moved. That seems to be your position because it can be the only one. But is that a reasonable effort to draw that conclusion when you do results in disenfranchising disproportionately certain cities where large groups of minorities live, where large groups of homeless people live…." Sotomayor said during last Wednesday's oral arguments. "...How can we read this statute to permit you to begin a process of disenfranchising solely on the basis of that with no independent evidence whatsoever that the person has moved?"
Justices Anthony Kennedy and Stephen Breyer took the opposite approach.
"The reason they're purging them is they want to protect the voter roll from people that have not that have moved and they're voting in the wrong district," Kennedy said. "That's the reason. What we're talking about are the best tools implement that reason, to implement that purpose."
The Justices are expected to release a decision on the case in June, but to Helle, the issue of voter rights in Ohio still largely sits at the state level with Secretary of State Jon Husted, who he confronted on the Supreme Court steps last week.
"The Secretary of State is out of touch," Helle said. "He's been there seven years and thank goodness we have a term limit with our Secretary of State here so we can bring in some new ideas and new leadership and new policies."
Husted is finishing up the final year of his term, and whoever replaces him in November's election could have a big say in what Ohio's elections look like going forward. Among the candidates is Rep. Kathleen Clyde, a Democrat who has spoken out against voter purging and who proposed legislation to adopt automatic voter registration across the state.
As for Helle, he's preparing a State House run which could move him from the mayor of a village of less than 3,000 people to the representative of a more than 120,000 person district.
You can read up on developments related to Husted v. A. Philip Randolph Institute, and sign up for breaking email updates on the Scotus blog . You can also get involved with voter rights advocacy at the grassroots level through the ACLU's Let People Vote Campaign . ACLU's People Power has events across the country including meet-ups, marches, and canvasing to increase involvement in the voting process. And, of course, the best way to engage in voting advocacy is to make sure you're accurately registered to vote and know where and how to cast your ballot when election day comes...