All of Minnesota Is Dead Man Winter in the New Video for "Destroyer"
It's a good day for this video.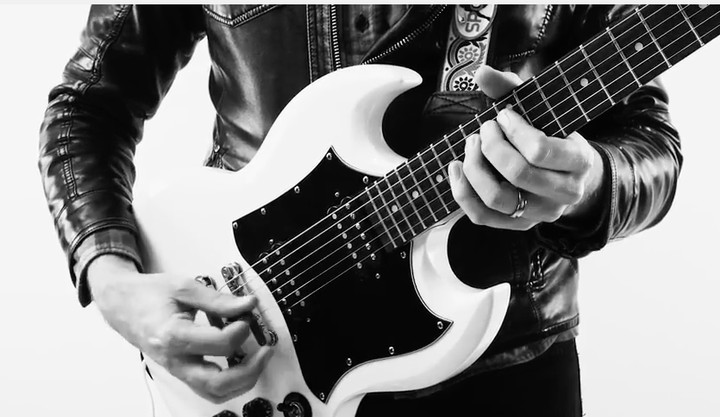 Here in New York City, the city of apples, big ones, the majority of us who work on our laptops all day are stuck inside thanks to a blizzard. It's been snowing since about 4am, but with so many people stuck indoors, the streets are still quiet enough the pristine white blanket hasn't yet turned into gray-brown sludge. But that's exactly what makes today the perfect day to watch Dead Man Winter's new video for "Destroyer."
If you don't remember, Dead Man Winter, aka David Simonett of Trampled By Turtles, recently spent a year in a small town in Minnesota writing one of his most personal albums ever. So, it's fitting that the video, directed by Emmy-award winning director and cinematographer Dan Huiting, is one long who's who of Minnesota artists. You can watch it below.
Feeling saucy? See if you can guess everyone who makes an appearance. The answers are below.
Alan Sparhawk of Low
Astronautalis
Chan Poling of The Suburbs/The New Standards
Chastity Brown
Chris Koza
Dan Huiting & Bear David Huckfelt of (The Pines)
Frankie Lee
Haley Bonar
Har Mar Superstar
Holly Hansen
Jeremy Messersmith
Jeremy Ylvisaker
John Mark Nelson
Kerry Alexanderof Bad Bad Hats
Kole Nelson
Lauren Josephine
Lazerbeak and Sims of Doomtree
Lydia Liza
Maggie Morrison
Shelbi Faille
Sonny Knight
Dead Man Winter Spring Tour Dates

Feb 3 - Lutsen, MN - GNDWIRE Records Ski Party
Feb 10 - Minneapolis, MN - First Avenue
Feb 17 - Fargo, ND - The Aquarium
Feb 18 - Duluth, MN - Pizza Luce
Feb 19 - Madison, WI - High Noon Saloon
Feb 21 - Philadelphia, PA - The Boot & Saddle
Feb 23 - Cambridge, MA - The Sinclair
Feb 24 - New York, NY - Bowery Ballroom
Feb 25 - Washington, D.C. - The Hamilton
Feb 26 - Charleston, WV - Mountain Stage
Mar 9 - Menasha, WI - The Source Public House
Mar 10 - Milwaukee, WI - The Pabst Theater
Mar 11 - Chicago, IL - Schubas Tavern
Mar 20 - Bozeman, MT - The Filling Station
Mar 21 - Missoula, MT - Top Hat Lounge
Mar 23 - Seattle, WA - Tractor Tavern
Mar 25 - Portland, OR - Aladdin Theater
Mar 27 - Arcata, CA - Humbrew's
Mar 28 - San Francisco, CA - Slims
Mar 29 - Los Angeles, CA - The Echo
Mar 30 - San Diego, CA - Soda Bar
Mar 31 - Phoenix, AZ - Crescent Ballroom
Apr 1 - Santa Fe, NM - The Bridge
Apr 2 - Colorado Springs, CO - Ivywild
Apr 4 - Denver, CO - Bluebird Theater
Stories