James Place's New Album Offers Optimism Just When You Need It
You can stream 'Voices Bloom,' a surprising document of flowering hope, right here.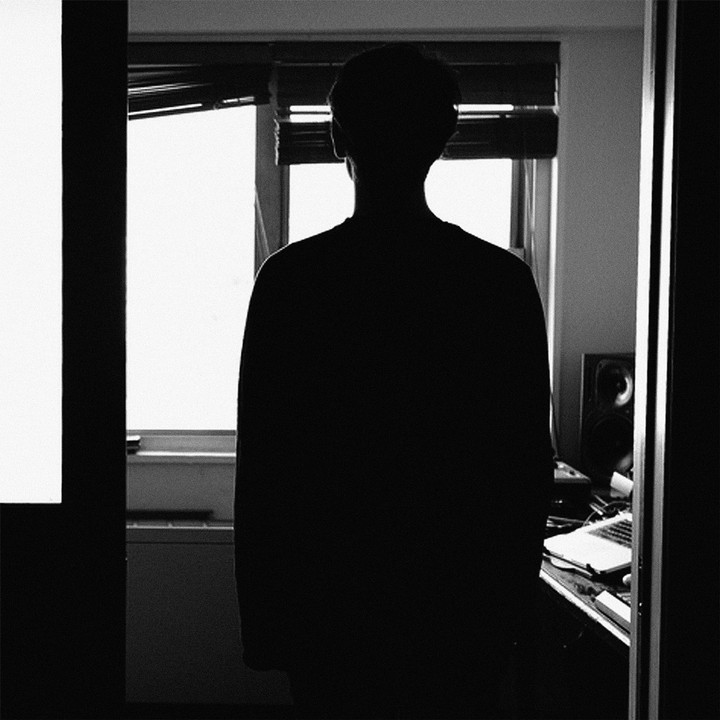 Photo courtesy of the artist.
The music that the New York-based producer Phil Tortoroli makes as James Place has never been ambient in the traditional sense, but there's a similar sort of peace to it. Across releases for Opal Tapes and the Mexican experimental label Umor Rex, he's established a catalog of detailed, slow-moving synth pieces. There's occasionally churning percussion, but even those moments feel contemplative; he has a knack for making movement feel internal, a meditative sort of dance music.

Tortoroli's back this week on Umor Rex with a new record called Voices Bloom, but this time things are a little more urgent. Skittering drum machines hop into the foreground, giving an anxious energy to the album's seven tracks. The pieces are more propulsive, more twitchy. Even as the synth lines still rise and fall hopefully, there's a sense that Tortoroli's bursting with energy, a sense of action arising from those years of stillness. Tortoroli has always had a knack for arranging little loop fragments into towering papier-mâché structures. But never has that been more apparent than on songs like the teeth-chattering sample exercise "Rumor and Choir"—which is continually twisting and transforming in magic-hour light.
In advance of the record's release (digitally on May 19 and June 2 physically) we caught up with Tortoroli via email to dig into the the inspiration for this newfound movement and action. Read that below, alongside a stream of the full record.
THUMP: You open the record with a sample of Maya Angelou speaking, and close the track with James Baldwin. What drew you to these specific quotes, and what were you hoping to impart by including them here?
James Place: My first iteration of Voices Bloom stemmed from a live performance at Mutek Mexico City in 2015, where I performed a number of raw, drum/bass-heavy tracks with a slew of samples sprinkled throughout the rhythms. These samples included words from Baldwin, the Garner family, news reports on police brutality, and text-to-speech manifestos I wrote. The murders of Eric Garner, Michael Brown, Sandra Bland, so many others, all by local police force; the terrifying trend of police militarization (especially in New York City), that fucking 1033 program; the protests, the marches, the live streams of St Louis' reaction to the Brown's killer getting away with murder. Anything I did, it needed to include voices that fight against these injustices, I couldn't pass up opportunities and a public platform and not remind everyone in attendance about America's problem with discrimination and militarization, and how the combination leads to tax-funded murders of black families.
But it all proved too heavy for the record, and even for live settings. What started as a subversion of the party atmosphere, a confrontation to those in attendance—you can't escape the real world, etc—felt selfish when the election was in its deepest throes, when the names to say took too many breaths to say. The perverted state of the union is inescapable, and we encounter prove of the perversion every day.
I lost a hard drive with these final recordings, too. I took the experience of writing, sampling, researching, and consuming for over a year and needed a new path for the music. I chose hope, and positivity, and kept these words from Maya and James to signal the way of Voices Bloom. Both quotes are taken from the PBS documentary on James Baldwin called The Price of the Ticket, one I highly recommend viewing. I wanted to confront listeners with love and acceptance. In a country where black voices are consistently silenced and suppressed, it feels necessary to extend any platform i'm given to voices of color.
And yet, I get a sense of hopefulness throughout the record—it constantly feels like the clouds are opening up. Did you have reason to feel hopeful when you were making it?
The hope came from seeing all of my friends and family and beyond share anger over tragedies, build communities based on love and action, make the political palatable to a generation that, for the most part, didn't give a fuck. We're here, we're marching, we're calling, we're challenging, we're fighting, we're running...and we're right. The old guard is racist, selfish, tainted and dying. Yeah, it's a hopeful time. I believe our generation has the power and the technology and the love to accomplish a social movement unlike anything we've seen before. That's why the album's called Voices Bloom—flower your voice now, you will find your garden plot, and together you will bring beauty into this world.
I'm always impressed on your records with how much attention is given to small details, so I was surprised to see this came from live jams that you edited down. Is that usually the way you work?
Everything starts live, but nothing escapes the deep dive sessions. My tape with Umor Rex, Interpretations of Superstition, and some of the material off my Opal Tapes release, are all strictly live recordings. Voices Bloom and Living On Superstition feature live moments sculpted into ever-present representations of emotions felt then and now and later. These songs are external representations of "a moment in and out of time," a phrase from TS Eliot that has haunted my perception of reality since high school.
The main vocals come from Sam Sally, an old collaborator of mine, who would send me live takes of freestyle recordings, which I would turn into pop-oriented songs. I missed working with her and hearing her voice, so I delved into those folders and brought her ghost into the depths of construction with me. Her voice helped elevate my live moments into eternal compositions.
It seems like there's a lot more movement on this record than Living on Superstition. Not that these are like self-conscious bangers or anything, but was there a conscious effort to make things more narrative/less ambient?
There was a conscious effort to include my drum machines more prominently. The dynamics of the record speak to the many life-shifts I've experienced since 2015. I've changed in a lot of ways, regained confidence and feel closer to discovering my place in this world. The pace of life in NYC is so breakneck, too, in every facet of daily life, it felt dishonest to focus on the slower moments of my compositions in the same way as Living on Superstition.
I read that the record focuses on love and loss, is that something you sought to imbue it with?
Yes, but they are not meant to imply romance. They refer to the parting with past lives, the "see ya" to old modes of living. My daily life has changed in so many significant ways since Living On Superstition came out. This record comes after learning to live differently in my city. I've had to navigate new relationships, new scenes, new vibes all to find myself at the other end a little bit surer of who I am.
My heart swells for my communities, my friends, my family; I want that love imbued in any recording committed to permanence.