Before He Was Shot Dead, Rapper Allegedly Received Threats From Zulu Nation Affiliates
Grandmaster TC Izlam spent his final days looking over his shoulder.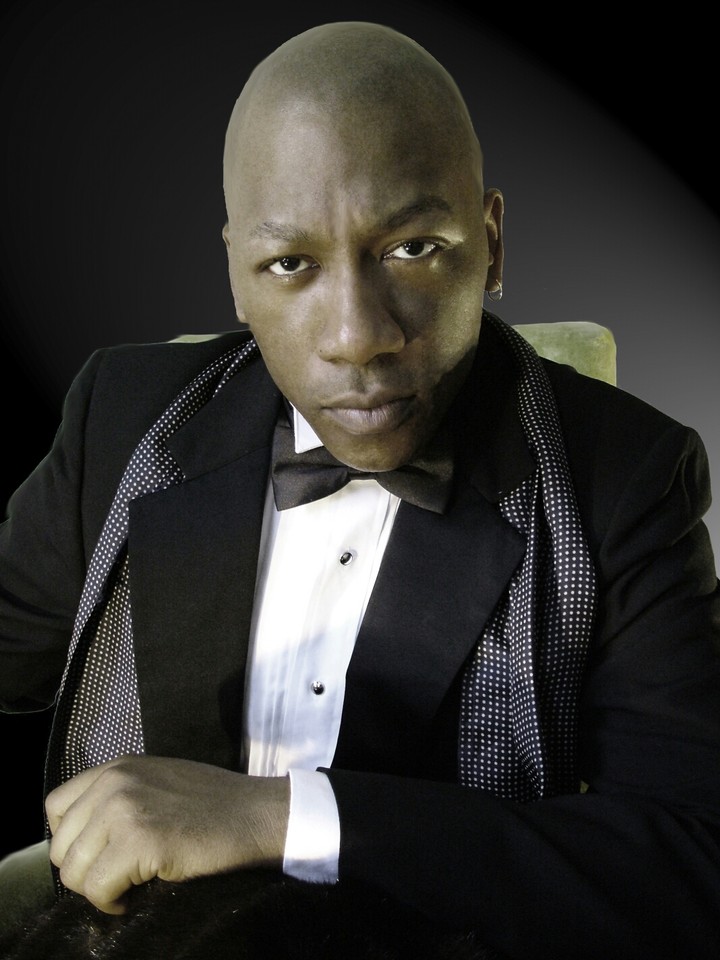 Courtesy of Shirley Bell
Less than a month before the 51-year-old rapper was gunned down on an Atlanta street this June, he gave a chilling interview to a documentary filmmaker in which he said he feared for his life. Specifically, he alleged he'd been receiving threats from members and affiliates of the Zulu Nation, the hip-hop and African American advocacy organization founded in the 1970s by pioneer Afrika Bambaataa.
At the time, Chicago-based filmmaker Leila Wills was finishing up a forthcoming documentary called Trapped in a Culture, which details sexual abuse allegations against Bambaataa. Izlam, whose real name was Tony Pernell Bell, told Wills he received multiple threats from members of the Zulu Nation after stepping down from the organization in April 2016 and speaking out against its founder.
A close Bambaataa confidante known as the DJ's "Fourth Son," Izlam had served as the international spokesman for the Zulu Nation for decades. But he, along with many high-ranking Zulus, left the organization last year after several men came forward alleging they were molested by Bambaataa. Some of them told VICE the alleged molestation started when they were in their early teens, living in the musician's Bronx River Park neighborhood.
Bambaataa, 60, has steadfastly denied the allegations. Meanwhile, the Zulu Nation initially dismissed them and criticized alleged victims Ronald "Bee Stinger" Savage and Hassan "Poppy" Campbell. But in May 2016, after at least four alleged victims had spoken out, the Zulu Nation announced that Bambaataa was no longer in charge of the organization. A month later, the Zulu Nation issued a letter of apology "to the survivors of apparent sexual molestation by Bambaataa, both those who have come forward and others who have not."
In an interview with Noisey, Wills said Izlam cried and expressed fear for his safety during the interviews, the last he ever gave about Bambaataa.
"He was very nervous," Wills said. "He was in fear of his life. He sent me through all kind of rigors before I could meet with him and before he would give me his address. He was constantly watching his back because [he believed] there were Zulus all over."
Originally from New Haven, Connecticut, Izlam was an acclaimed jungle and drum & bass DJ who pioneered the "hipstep" style, mixing hip-hop, house, and UK dance music. In the days after his slaying, his contribution to music was celebrated by old school hip-hop royalty like Kurtis Blow, Grand Mixer DXT, and DJ Kool Red Alert.
TC was a father of three daughters and one son. According to his mother, Shirley Bell, he was a "bubbly person" with a "big personality," a man who was persistent in teaching his children the power of education and knowledge.
"He was an awesome dad," Bell said. "He would always tell them to be positive and pick up books and read and learn and follow your dreams and never let anyone tell you what you can't do."
In an April 2016 interview with Troi Torain aka STAR, the radio personality who first reported on the sex abuse allegations against Bambaataa, Izlam said he had received multiple death threats after he resigned from his post.
When speaking to Wills in footage captured on video for the documentary and provided exclusively to Noisey, Izlam said Bambaataa asked him to "damage control" the molestation scandal when it first broke. He said he began receiving threats when he refused and instead resigned from his post as spokesman for the Zulu Nation.
In the clip, Izlam alleged that he had received threats from "zealot little bitch ass niggas from around the world" who, according to Izlam, were loyal to Bambaataa. He added that as the threats continued to pour in, he left New York and traveled to Massachusetts and Connecticut.
Describing his mindset at the time, he said, "Let me get out of town for a second, get up north so I can… see what's going down."
In a blog post about her interviews with TC, Wills wrote:
"TC stated to me that he was in Atlanta because he had been in hiding and on the run for the past year after resigning as International Spokesman for the Universal Zulu Nation. TC said he had received numerous death threats via phone calls from what he described as 'Bambaataa's fan club.' He said the threats accused him of disloyalty to 'the Father,' and that he would 'end up in a box.'"
In another clip posted on YouTube, Izlam said he first heard rumors about Bambaataa's alleged sexual misconduct at least 15 years before the accusations surfaced in 2016.
"We started internal-affairing the Zulu Nation 15 years ago," Izlam is heard saying in the clip, referring to clandestine leadership reviews of alleged misconduct within the organization. "The first one we internal-affaired was Afrika Bambaataa. If I would have came out in the 90s saying I was suspicious that Bambaataa was fucking with little boys in the [Zulu] Nation, I would have been dead. Because it's zealotism."
"TC said he had received numerous death threats via phone calls from what he described as 'Bambaataa's fan club.' He said the threats accused him of disloyalty to 'the Father,' and that he would 'end up in a box.'" —Leila Wills
According to an Atlanta police report, Izlam was shot once in the chest outside 1545 Langston Ave. SW in Atlanta around 2:30 PM on June 8. "The preliminary investigation indicates that the male was accosted by two other males and was subsequently shot by one of them," the report states.
Atlanta firefighters and emergency medical services workers responded to the scene and transported Izlam to a nearby hospital, where he was pronounced dead.
Two men have been arrested and charged in connection with the killing: 19-year-old Trelle Hough, who lives just a few blocks from where the shooting occurred, and 36-year-old Talceb E. Paige of Jonesboro, Georgia. Noisey has been unable to determine whether Paige or Hough had any affiliation with the Zulu Nation, past or present. Hough was arrested by Atlanta police on June 12 and originally charged with murder and armed robbery. The murder charge was dropped on July 5, but he still faces armed robbery charges in connection with the case, records show.
Paige was nabbed by a Clayton County, Georgia fugitive squad on June 28. He was arrested after trying to jump off a second-story balcony when cops arrived at his house with a warrant for his arrest, according to a police report obtained by Noisey. He's charged with murder, aggravated assault with a deadly weapon, possession of a firearm by a convicted felon, and possession of a firearm during the commission of a felony, records show.
Hough has a minor rap sheet that includes charges of theft and disorderly conduct, while Paige's prior criminal charges include cocaine and marijuana possession, and larceny. He pleaded guilty to cocaine possession in 2000 and 2004, records show.
In a release announcing Paige's arrest, authorities said the two suspects "went through [Izlam's] pockets" after the shooting. A police report on the murder makes reference to ".6 grams of suspected marijuana" being recovered from the scene, but it does not specify where the drugs were found.
Hough and Paige have been arraigned and are being held in a Fulton County, Georgia prison while awaiting trial. Their attorneys did not return repeated calls from Noisey seeking comment. Fulton County District Attorney Paul L. Howard Jr.'s office, which is prosecuting the case, has refused to discuss it. Atlanta police have provided police reports but have also declined to discuss the case, citing the ongoing investigation.
Grand jury proceedings are underway in the case.
TC's mother, Bell, said she believes her son was in Atlanta visiting friends when he was murdered. She said she had never heard the names of the two men accused of the slaying and doesn't believe her son knew them, either.
But she said TC expressed to her many times that he was living in fear of the Zulu Nation. Because he lived at her home in Connecticut when he wasn't on the road, she said, he was also concerned about her own safety.
"When my son was here, he feared for my life," she told Noisey. "I told him, 'Don't worry about me.' I told him, 'I'm OK.' I was worried about him. I know that he stepped down from the Zulu Nation. And I know the things that were going on at the Zulu Nation. He was not a part of whatever Bambaataa was doing."
"He was outspoken," she added. "But I can't say it had anything to do with it. I can't say yay or nay, if the Zulu Nation had this done to my son. I don't know."
Ronald Savage, a Bronx activist and former music industry professional who was the first person to come forward last year with molestation allegations against Bambaataa, said he spoke with Izlam two days before the murder and echoed Wills's contention that he lived in fear.
"He reached out to me two days before he was murdered," Savage told Noisey. "He needed to talk to me. What I do know is that he was scared, very scared all the time that Zulu was going to get him."
Savage showed Noisey a text message from Izlam from June 6 at 9:27 AM, in which Izlam wrote, "Peace brother. I need to build with u. u ok? Can we speak later today?"
Savage replied, "Yes sir," but said he never spoke with him again.
Speaking with Noisey, Savage alleged he'd received threats from members of the Zulu Nation himself. The threats began after he went public with allegations that Bambaataa molested him, he said, and continued after Izlam's death.
"He needed to talk to me. What I do know is that he was scared, very scared all the time that Zulu was going to get him." —Ronald Savage
He said members of the Zulu Nation contacted him in June and promised they were "gonna take it to the next level" if he posted anything about Bambaaataa on social media. Other Zulus have tried to get his home address, he claimed. He also was contacted in June by a high-ranking Zulu member—whom he declined to name—who asked him for a face-to-face meeting, he said.
"That's not going to happen," Savage recalled telling the person.
Savage was a teenager when he first met Izlam, and said he looked up to him.
"I'm very upset," Savage said of Izlam's murder. "At this point, I'm taking TC's advice. He told me [of the Zulus], 'Don't trust nobody.' I'm taking his advice. I'm looking over my shoulder all the time. I'm taking different paths home."
In an emotional video posted by Izlam on his Facebook page on May 20—just three weeks before he was gunned down—he spoke of the relief he felt in doing the interview with Wills.
"I feel like a burden, a heavy cross has been lifted off of me," he said. "I had to set the record straight on what the Zulu Nation is … It's just a bunch of facades, a bunch of smoke and mirrors."
"Everything I do, I [do] in the name of the creator, for truth, justice, and the hip-step way," he continued. "I'm just weeping right now and releasing a lot of years of locked-up pain... That cross is now gone, and I'm so thankful. Justice will be served."
The documentary is currently in post-production, and Wills said it will be available on iTunes, Amazon, and other pay-per-view streaming services in October.
Multiple attempts to reach Bambaataa for this story were unsuccessful, while his former attorney, Vivian Tozaki, said she no longer represents him. Multiple emails and messages left with Zulu Nation officials were not returned.
Bell said she last had a phone conversation with her son on Palm Sunday, in early April, about two months before he was killed.
They talked about a neighbor's house that caught fire in Connecticut and she said her last words to him were, "I love you."
"They just don't know what they took away," she said. "You can never replace this man. You can never replace him."