Listen to Wooing's LSD-Inspired Debut Track "In Colour"
Rachel Trachtenburg's got a new band and they're dope.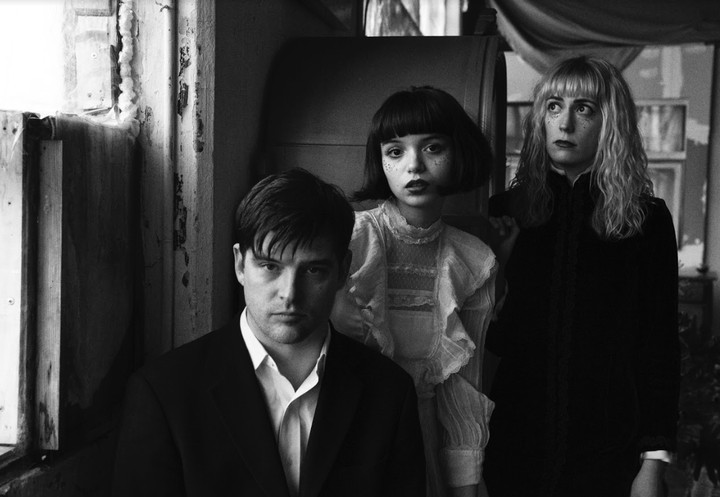 Rachel Trachtenburg has had a long and fruitful career: She started playing in her family's band the frankly legendary Trachtenberg Slideshow Players when she was still in single digits (six!) and has performed as part of Supercute! and The Prettiots and now, at the ripe old age of 23, she's launching her latest tripped out venture, Wooing. The band is completed by JR Thomason (guitar) and Rosie Slater on drums (who also used to play in Supercute!) and they've been knocking around NYC for about a year now.
Below is the trio's very first track. A song inspired by a documentary about LSD experiments performed on housewives back in the 50s, with some of the lyrics are actually pulled directly from the film. It begins with hypnotically chiming guitars and Rachel's limpid, lulling tones, before launching into a woozy indie pop cut. But with each advancing bar, the song ups the squall, climaxing in a furious collision of distorted guitars, before dreamscape vocals come echoing to close. "I wish I could talk in technicolor," she sighs. The song is lifted from their forthcoming EP Daydream Time Machine (due this May), produced by Bryce Goggin at Trout Recording (Pavement, The Apples in Stereo, Ramones) and mastered by Fred Kevorkian (The White Stripes, Regina Spektor).
"'In Colour' is about the inner dialogue of your thoughts and the idea of your own thoughts having feelings," explains Rachel. "The personification of them and yet trying to have power over your thoughts if they should go awry. 'How do your thoughts feel when they are drowning?'"
Listen below and, if you're in NYC, catch them at their residency at Piano's next month. Dates below.