The colorful, cartoonish, and exuberantly surreal multimedia works of Brooklyn-based duo Chiaozza lie somewhere between Pee Wee's Playhouse alum Wayne White's artworks and Seattle duo We's psychedelic musical sculptures. The two artists, otherwise known as Adam Frezza and Terri Chiao, have plopped a multi-colored paper mache forest onto a rotating disc, using light to simulate the environment's day and night, and made all manner of other small, alien-like sculptures. They have also rendered their vision in epic proportions, as at Coachella this year, with 31 giant stucco sculptures of imaginary plants painted in their signature pastel style. In their new exhibition, Wall Works, Chiaozza takes their work off of its usual pedestals, tables, and shelves, and hangs them on Owen James Gallery's walls.

Frezza and Chiao's collaboration began in 2011 in a kitchen. As Chiao tells Creators, they were making pancakes and decided to use the breakfast food as an object for printing, rolling the flapjacks in ink and stamping them onto paper. They framed the pancake prints and gave them away as gifts. This playful experiment set the tone for much of their subsequent work. "As we developed our dialogue of playfulness, we created a series of miniature paper plant sculptures for an architectural model of a treehouse that Terri was working on," says Frezza. "These tiny plant models have continued to evolve and grow through our practice in various forms and scales."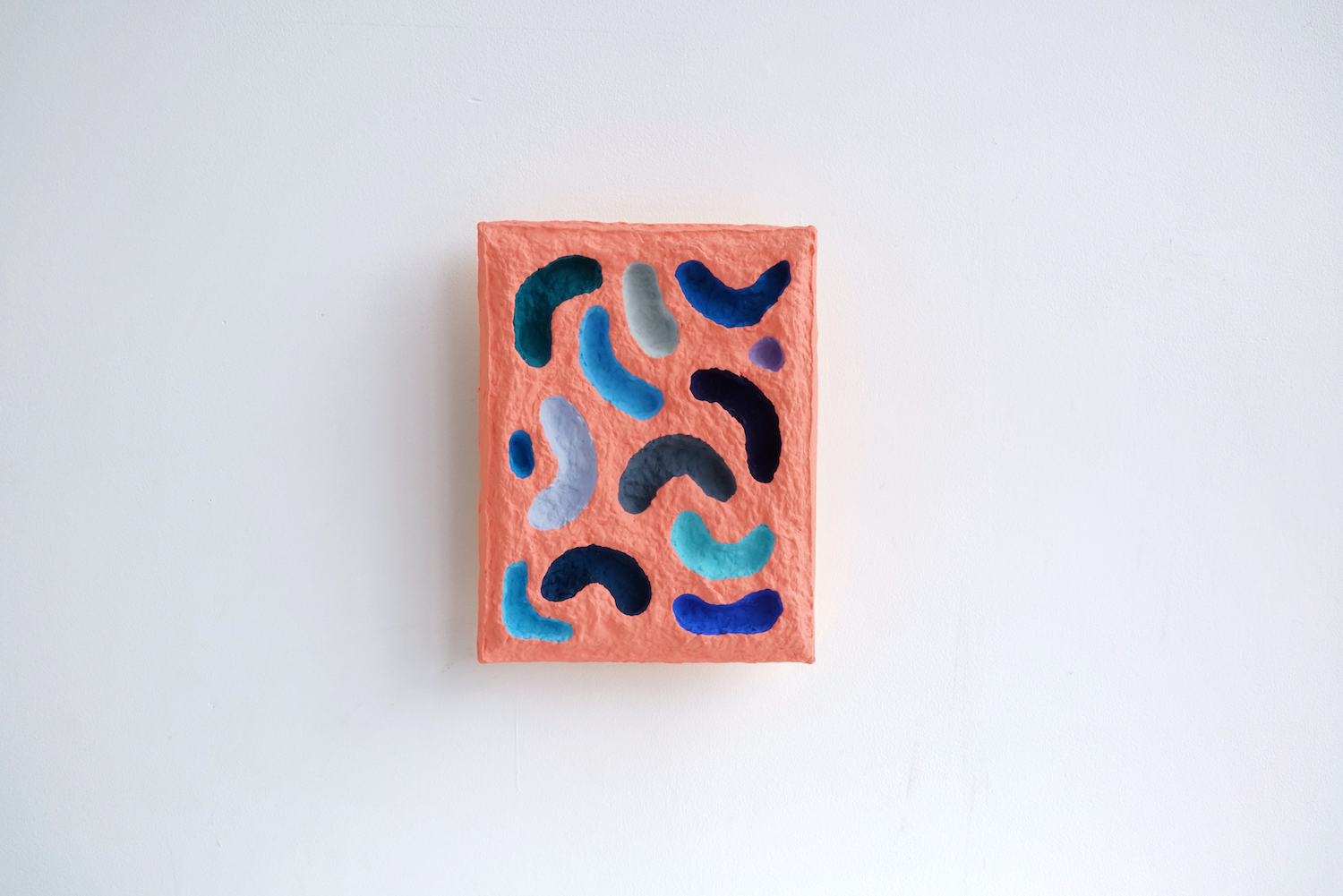 Each artist had a fairly playful aesthetic before they started creating work together. Frezza was making large Rube Goldberg-esque paintings and drawings on panels, while Chiao was designing playful cabins. Early in their relationship, the two played drawing and sculpture-building games, which fostered a sense of openness to creative experimentation.
While amorphous shapes dominate Chiaozza's art, in Wall Works the pair deploy a slightly different aesthetic. Wanting to side-step previous work, the new works are dominated by geometric lines, patterns, and shapes.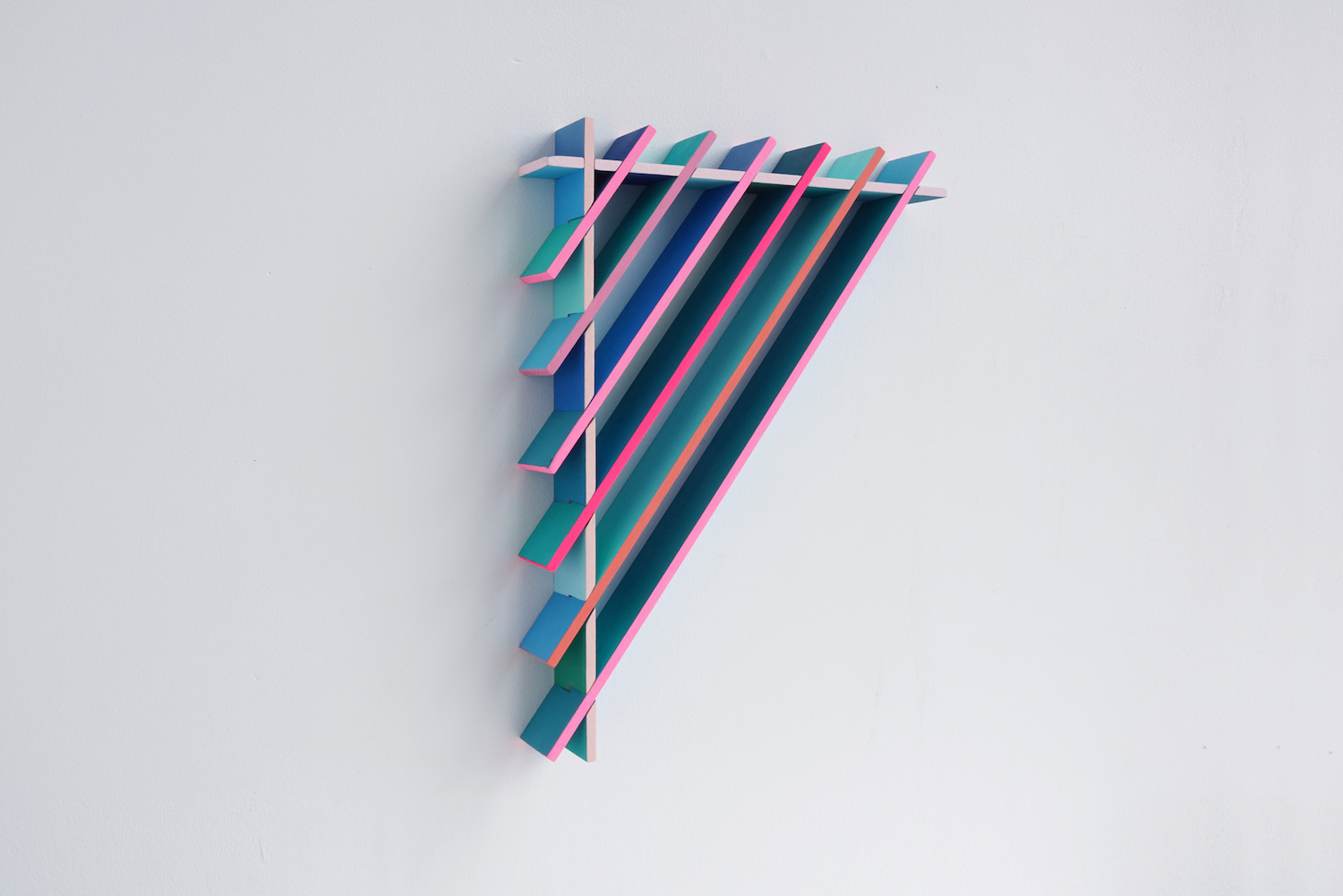 Chiao adds that it is useful to think of the sculptures in Wall Works as drawings, weavings, and relief paintings. The new works also seem to have similar dimensions instead of bulbous, irregular shapes. "The thread of materiality, craft, color and playfulness is all still very much intact," says Frezza. "With this body of work, we approach a practice that allows us many modes of operation, bundling different aspects of our work into a singular visual expression."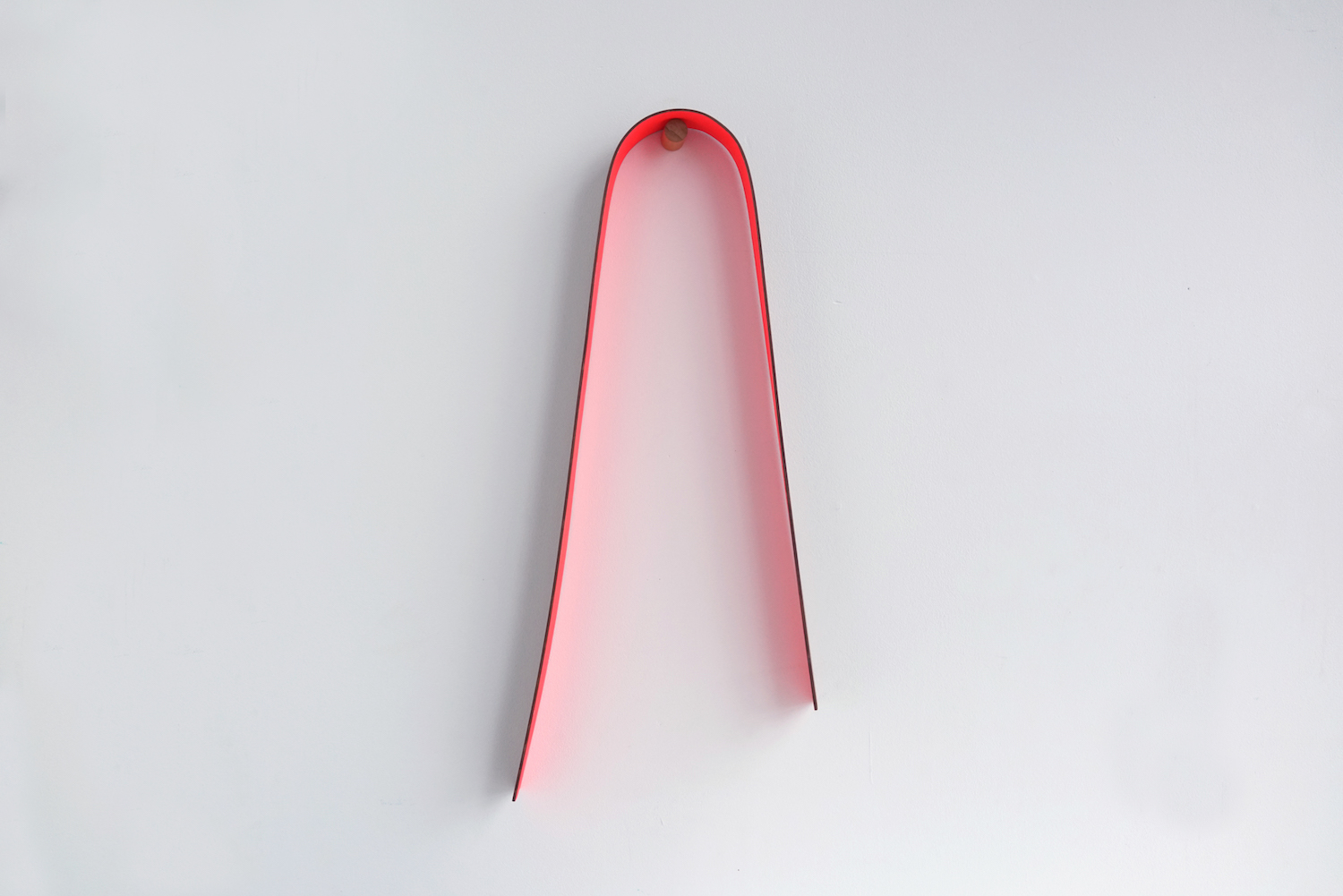 To create these works, Chiaozza have been experimenting with new techniques, while also using some of their tried and true methods. They steam-bent and lap-joined wood, built up paper pulp into lump surfaces for painting, and casted concrete into rubber molds. "When all of these applications come together, we are seeking a lyrical and rhythmic installation for this small, humble, and hopefully impactful exhibition," says Chiao.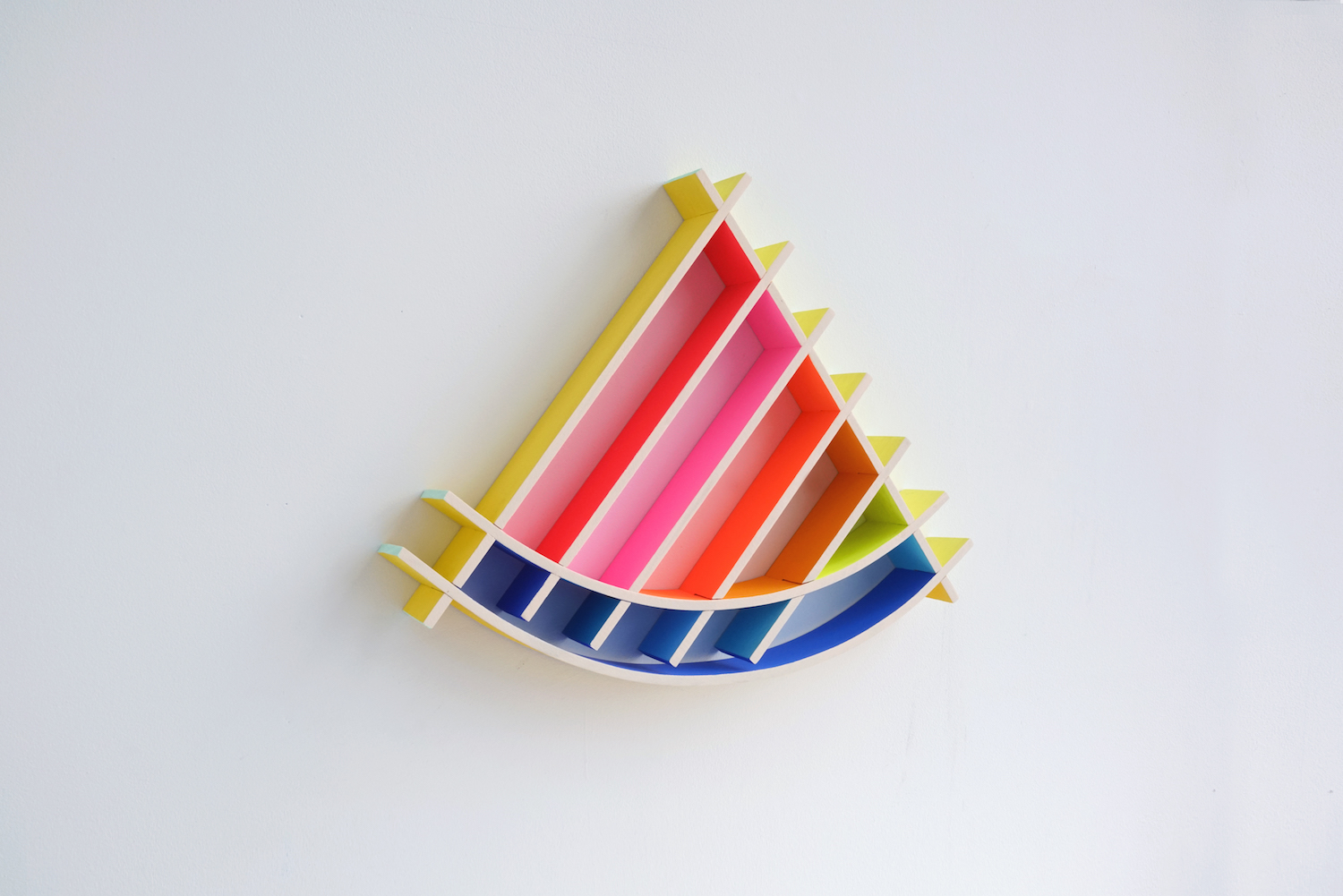 From June 8 through September 10, Chiaozza's work will be part of a group exhibition at the Children's Museum of the Arts in Tribeca. For this show, the duo created a new series of Cartoon Plant sculptures, loosely inspired by the question, "What if Garfield had a plant collection?" From June 23 through September 1, they are showing new Exquisite Plant Collages at a group show at the Arsenal Gallery in Central Park. Wall Works runs from June 9 through July 23 at Owen James Gallery in Brooklyn.
Click here to see more of Chiaozza's work.
Related:

Former 'Pee-wee's Playhouse' Cartoonist Makes Unexpectedly Funny Text Art
You Can Play These Giant Sculptures Like Musical Instruments