After graduating from college, photographer and visual artist John O'Reilly started working as an art therapist at the Worcester State Hospital. He had taken some courses in psychology and psychoanalysis when he was at school and started working at the hospital to support himself while he made art. O'Reilly's career started slowly and only really took off in 1995, when he was asked to participate in the Whitney Biennial. More than two decades later, the prolific career of the now 87-year-old artist is on display at Worcester Art Museum in a new exhibition entitled A Studio Odyssey.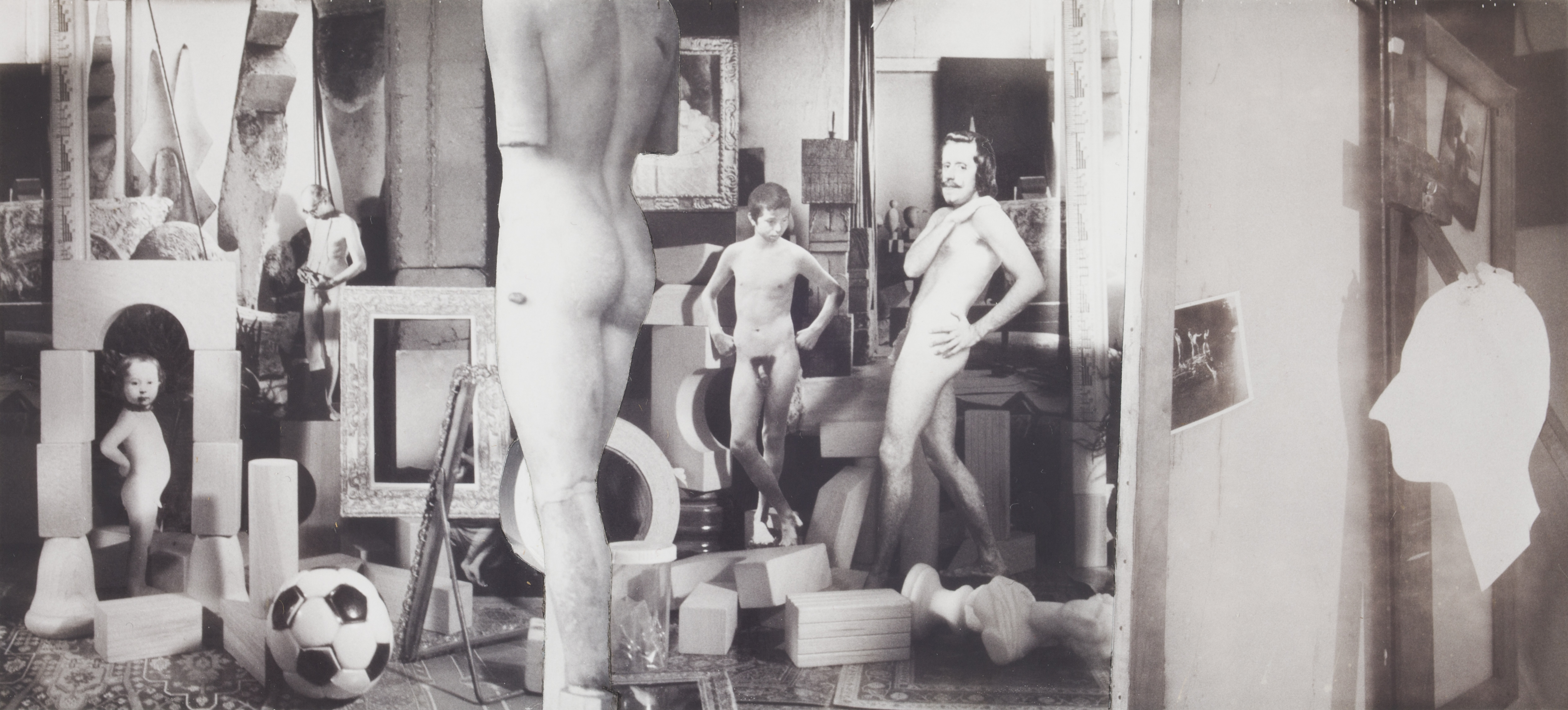 O'Reilly is perhaps best known for his photomontage and collage works where he explores notions of transgression and subjectivity by juxtaposing contemporary imagery and his own self portraiture with visual fragments of art history. Through this contrast, O'Reilly uses the work of other artists throughout history to contextualize his own imagery with the hope that it will extrapolate an original perspective on the human form and the way we interact with each other.
His collage often incorporates nude self portraits in the form of Polaroid photographs, as well as cutouts of pornography, and images that reference artists that have come to influence his work over the years. Through his practice, O'Reilly is able to reflect on his own personal narrative within the context of a larger cultural world history. He addresses issues of homosexuality as an often repressed community while reflecting on his own experiences growing up as a closeted gay man in a Catholic household. Some of his more recent works incorporate old coloring books that reference his childhood, exploring his own feelings about morality and the isolation and anxiety he felt growing up.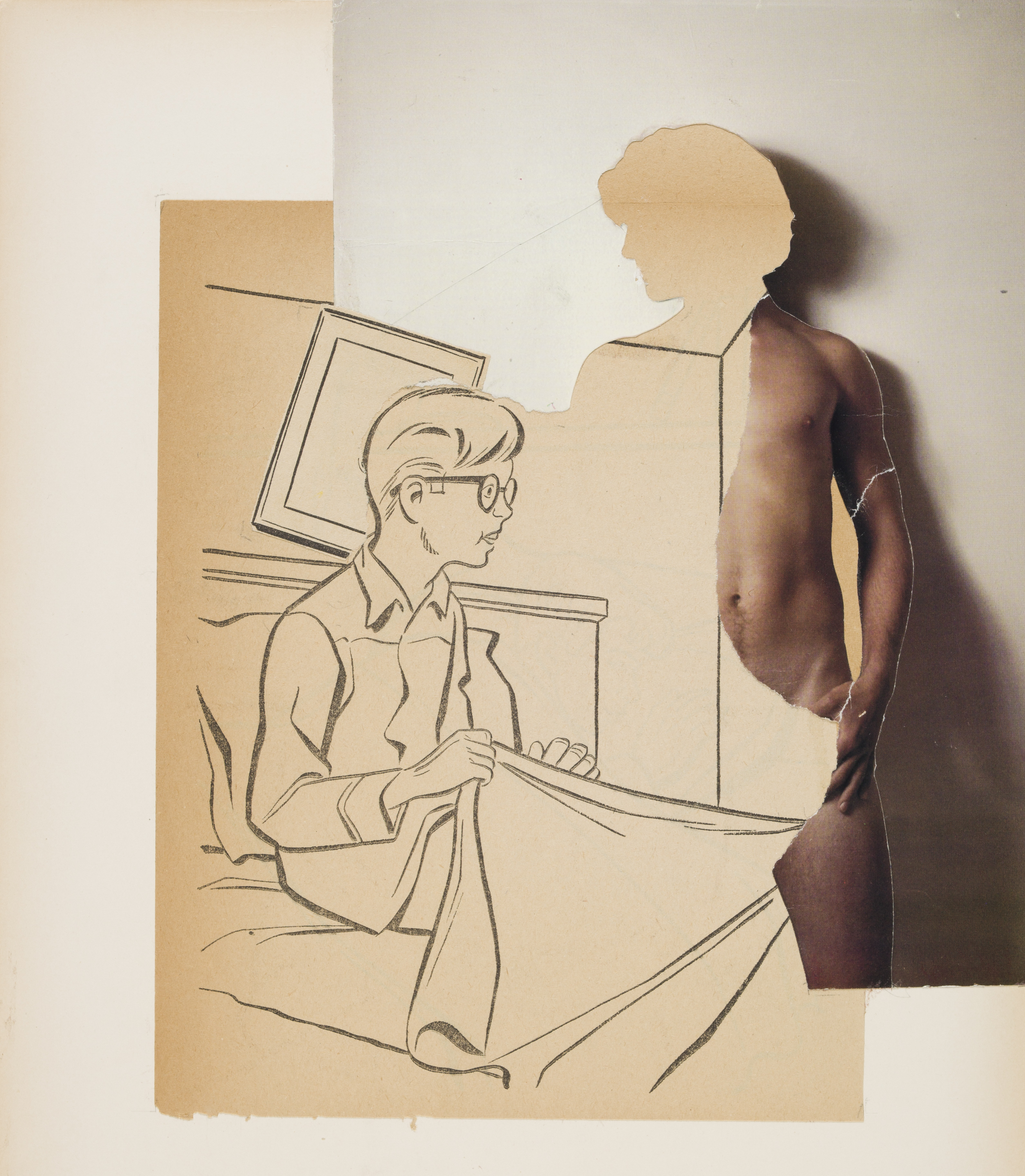 The new exhibition surveys 85 of O'Reilly's works made during the artist's 50-year-long career, though he doesn't necessarily consider the show to be a retrospective of his work. The exhibition seeks to trace the evolution of O'Reilly's creative process, as influenced by three key literary figures in his life: French writer Jean Genet, American novelist Henry James, and Greek poet Constantine P. Cavafy. The artist tells Creators, "I'm using them in this exhibition to try and find out how you put on an exhibition that is not a necessarily a retrospective but is long and extensive and creates a sort of visual narrative behind my work."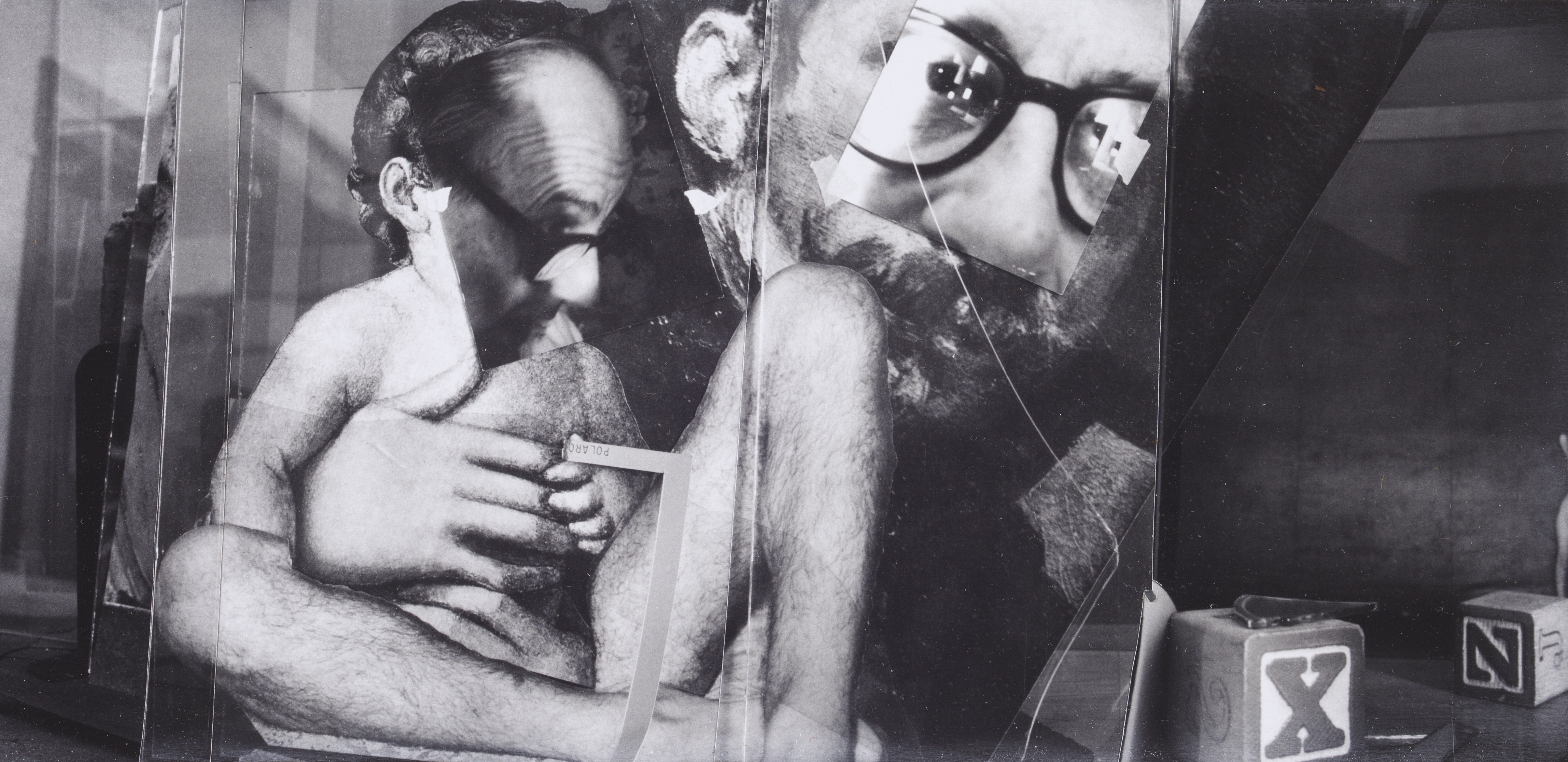 For O'Reilly, Genet's work represents a sense of trespassing. "He hated beauty, in a sense, so he wrote beautiful filth, and I always felt as though I was trespassing. Growing up where I did as a gay person, that was a sort of natural feeling as a kid. You lied. You lied all the time about it. And the pictures that I take reveal nudity and I'm kind of a gangly looking person who's never completely happy with my look. I always wanted to be something else. And so I deliberately took pictures of myself nude. Which was kind of a trespass even against myself."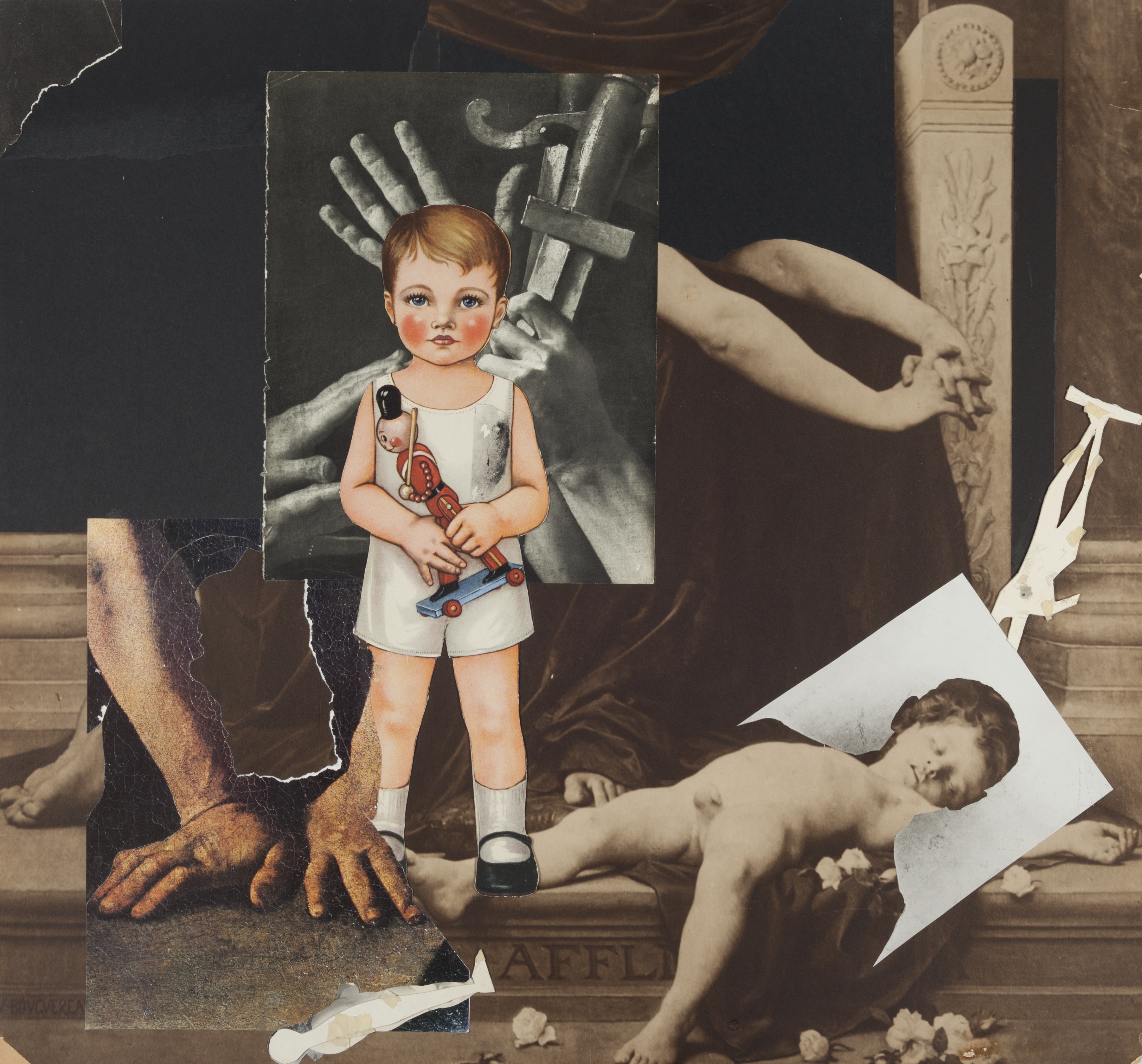 O'Reilly was first introduced to Henry James when he was an undergraduate. He took a course on American literature and became infatuated with James's books. "James, I suppose, is really in my heart the one I identify with the most. He wrote a lot about the psyche and anxiety of art and I think I capture a little bit of all of those things in my work. To me he is kind of representative of going into the unconscious and probing people. You read his stories and come out with your own psychological interpretation."
Cavafy was a Greek who lived in Egypt who tied together ancient Alexandria, going back to the BC period, with the contemporary world. "He goes back and forth mixing them up. And I don't believe in time either. So I try to make the future, the present, and the past all one time. I don't think of my work as being in a particular time. They move, they're things you walk into but you encounter all time in them."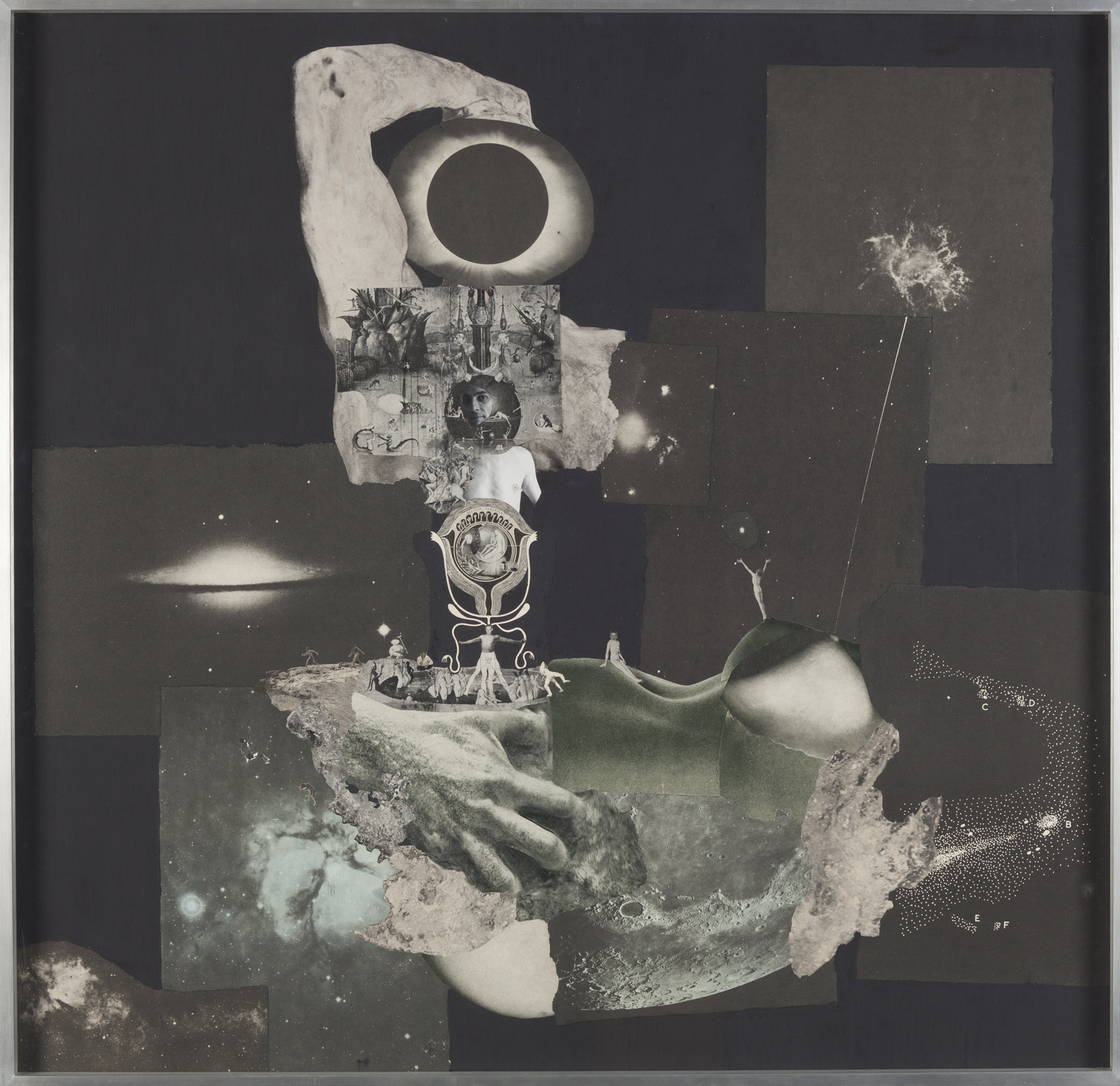 O'Reilly worked closely with artist Nancy Kathryn Burns, the museum's Assistant Curator of Prints, Drawings, and Photographs, to curate a show that removed itself from a traditional format. The structure of the exhibition is unique in that it doesn't follow a linear timeline of the artist's career. "Something done in 1977 might be sitting next to something done last year. They paced the exhibit in rhythms of groupings. When you go to a photography show, nine times out of ten you see a line around the room of photographs. Its called the bathtub line. And we didn't want to get any where near that. So one grouping might feature two pictures while the next one over has three pictures up over each other. So it kind of sets up a musical play through the show."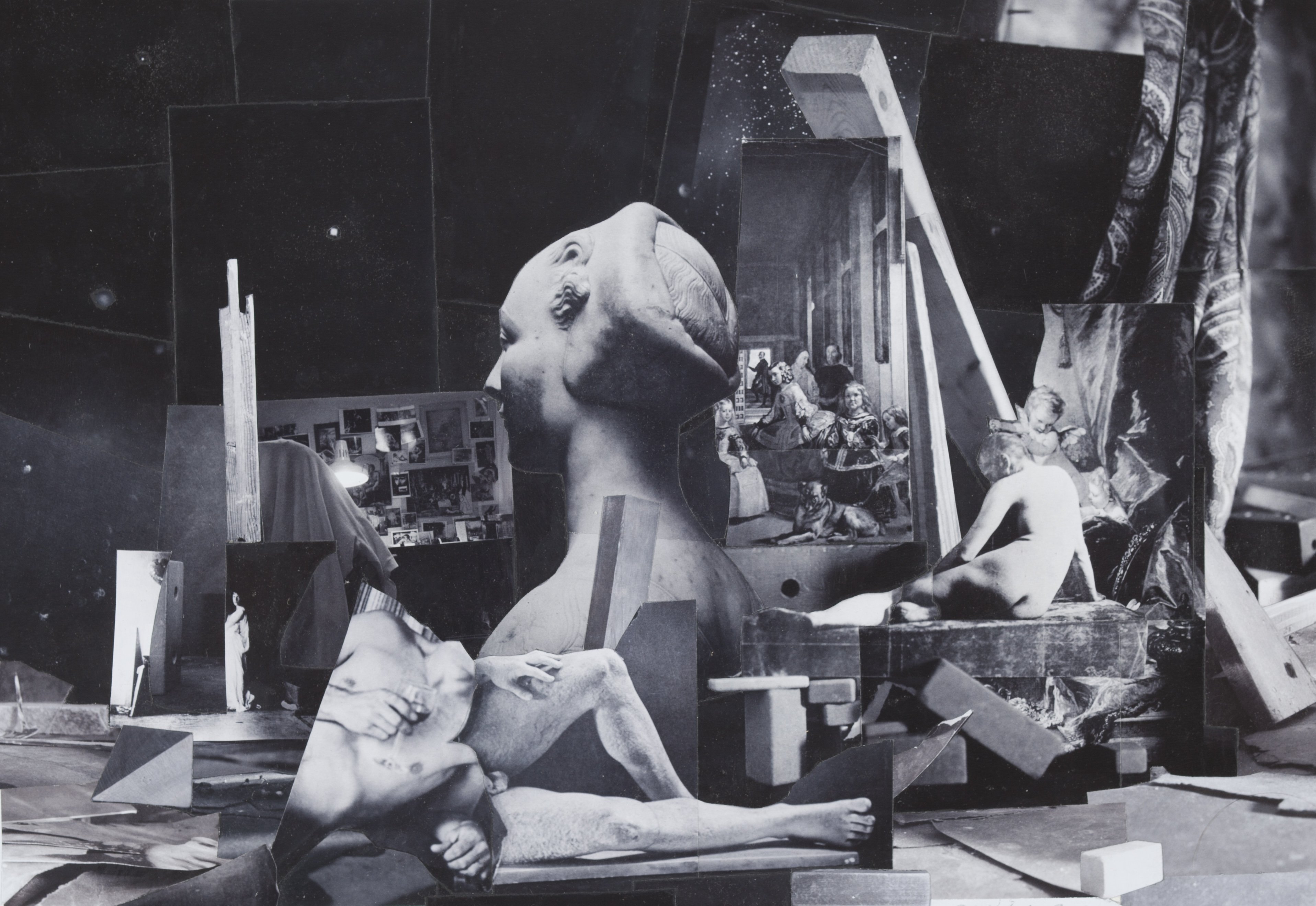 A Studio Odyssey is on at the Worcester Art Museum until August 13. Learn more about the show on the museum's website.
Related:
This Artist Recreates Memories With Photographic Collage
These Handcrafted Collages Are Hopelessly Lost in Thought