A Soviet-era gymnasium and its vintage basketball court, originally for Russia's Cadet Corps, recently set the backdrop for a light and sound sculpture's athletic performance. With 25 moving head spotlights and a 2-channel sound system, design studio TUNDRA created HYPERJUMP, a precise dance of light beams to be juxtaposed against the classical interior architecture.
TUNDRA, who previously created a 360-degree panoramic "void," describes HYPERJUMP on their Behance page as "a long distance flight from one system to another. From the rational — to the natural." The hall is now being reconstructed to be a study space for Saint-Petersburg State University.
Check out HYPERJUMP below:
HYPERJUMP from TUNDRA on Vimeo.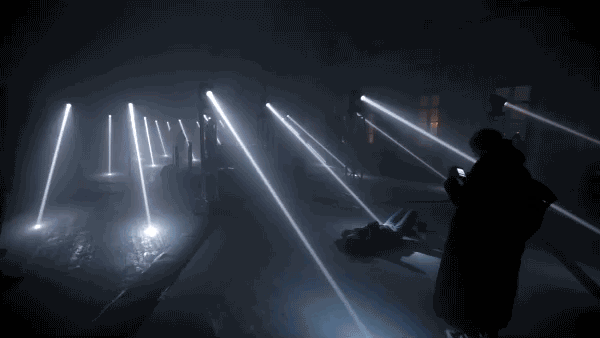 Related:
These Stained Glass Basketball Hoops Are 'Literally Balling'
Finnish Rats Playing Basketball is a Thing
Installation Uses Panoramic Projections So You Can Literally Enter The "Void"