The Coolest Things We Saw at World Maker Faire
Once a year, thousands of artists and makers descend upon New York City for Maker Faire, a celebration of all things DIY.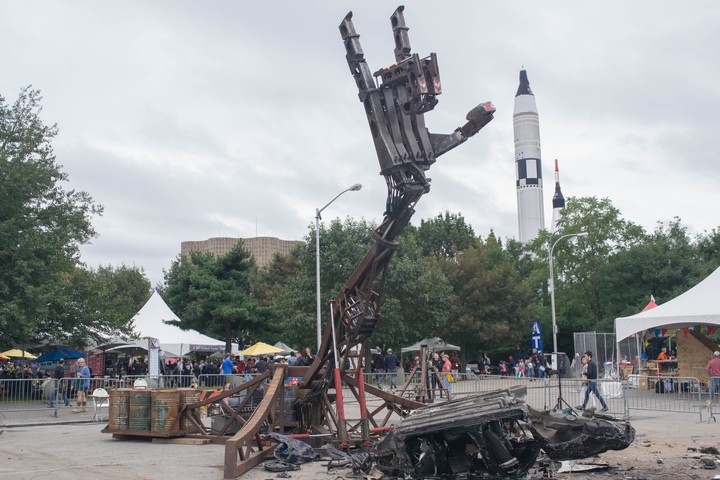 All images: Daniel Oberhaus/Motherboard
Over the weekend, thousands of artists, makers, and tinkerers from around the world descended upon the New York City Hall of Science for Maker Faire, an annual celebration of all things DIY. Maker Faire was started in 2006 by MAKE magazine as a celebration of "arts, crafts, engineering, science projects and the Do-It-Yourself mindset" and has expanded from a handful of events in the US to a worldwide traveling festival.
New York City has the distinction of hosting the largest event, known as the World Maker Faire, each year. Over the course of three days, visitors can listen to hundreds of how-to talks, see the latest 3D-printing hardware, learn new skills, and get involved with some of the most ambitious independent technology projects from around the world. I went to visit for the final day of this year's World Maker Faire and this is what I saw.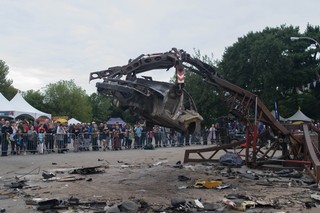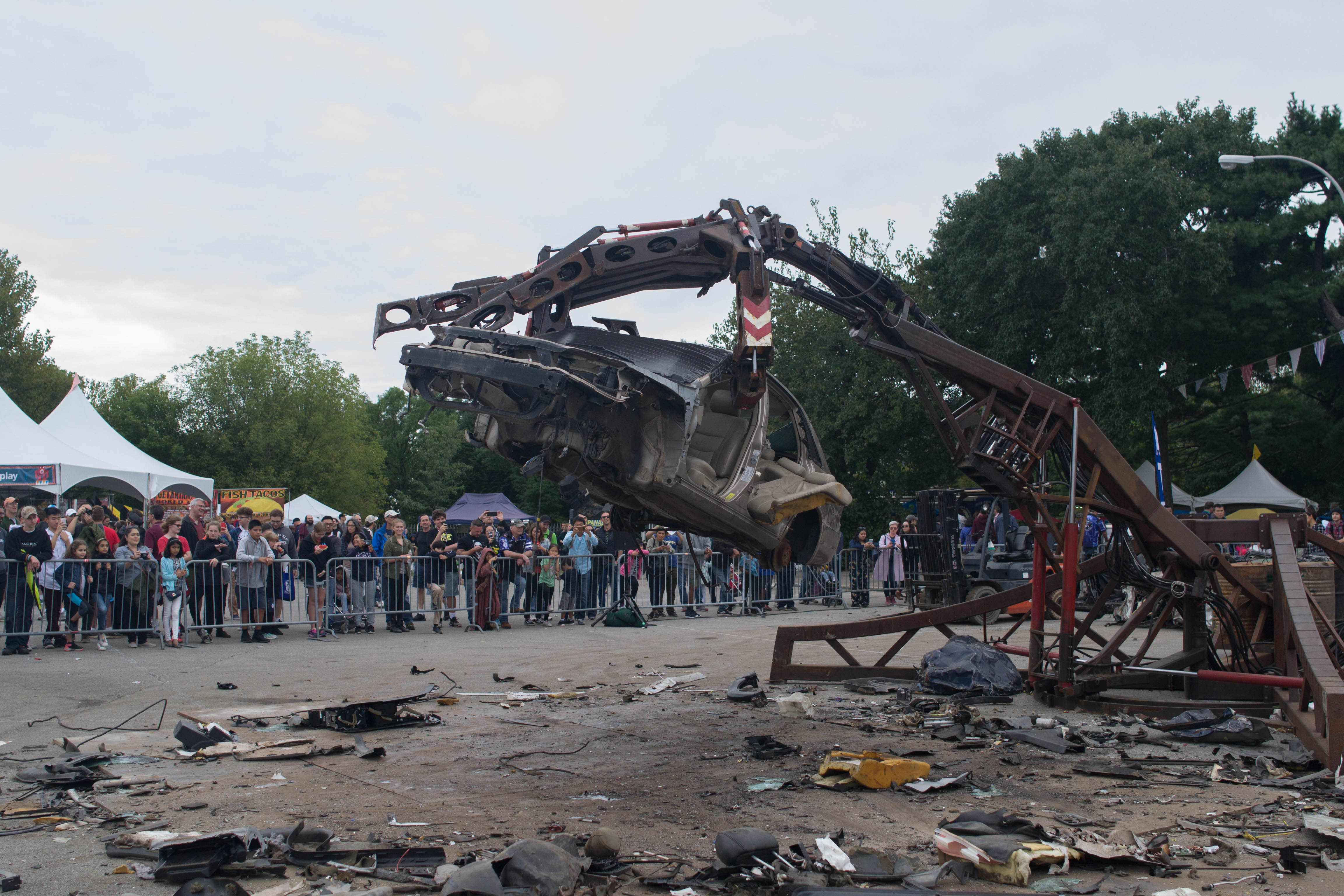 This is the "Hand of Man," a giant mechanical hand controlled by a user wearing a glove and designed by Christian Ristow. It's a staple of World Maker Faire and a few times a day, cars are rolled out to a main plaza to be destroyed by attendees.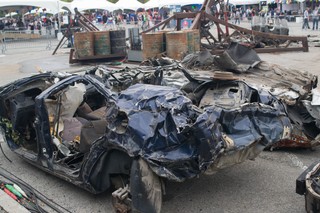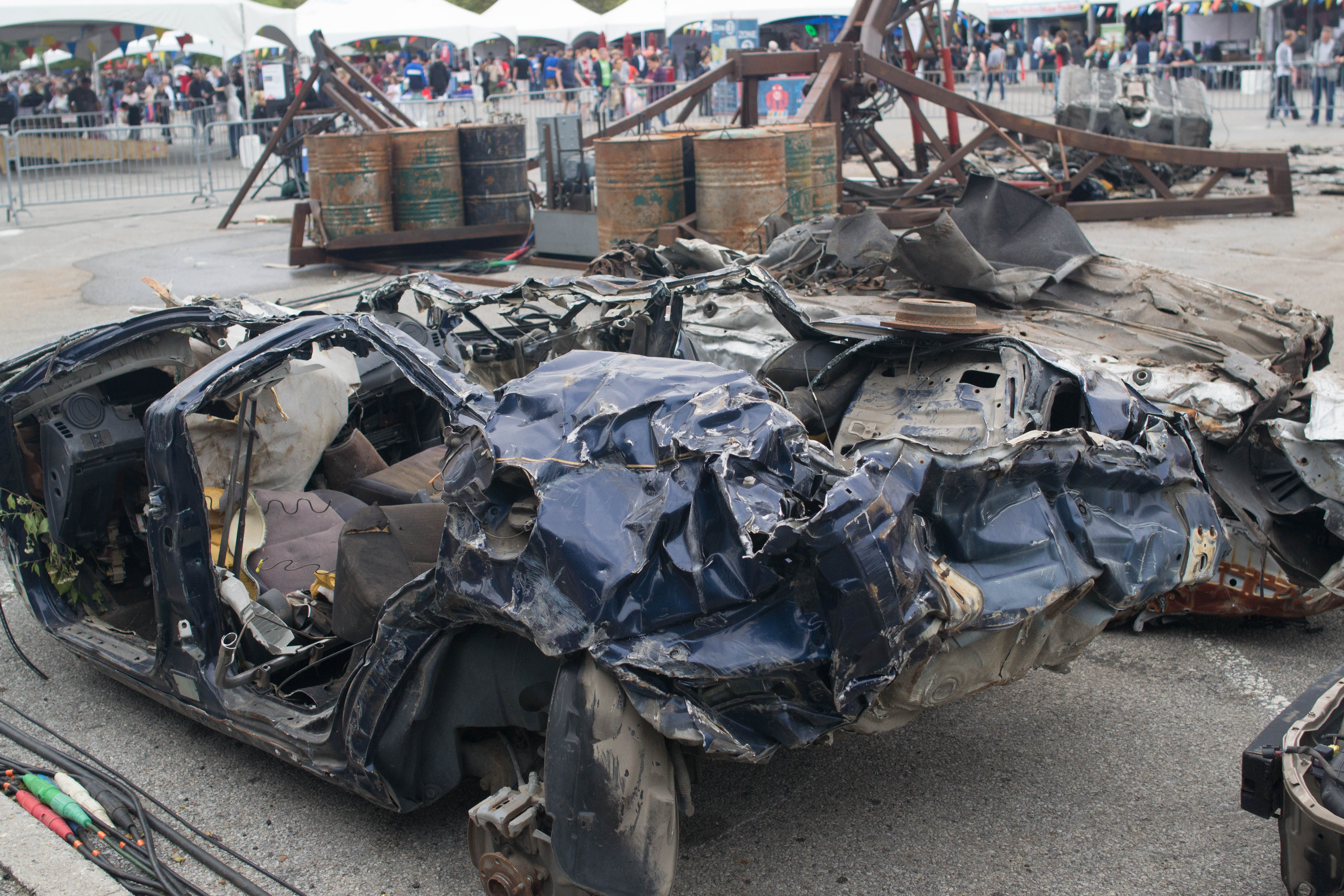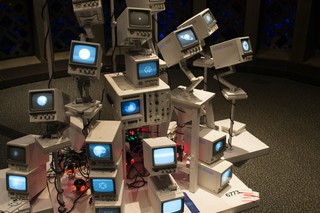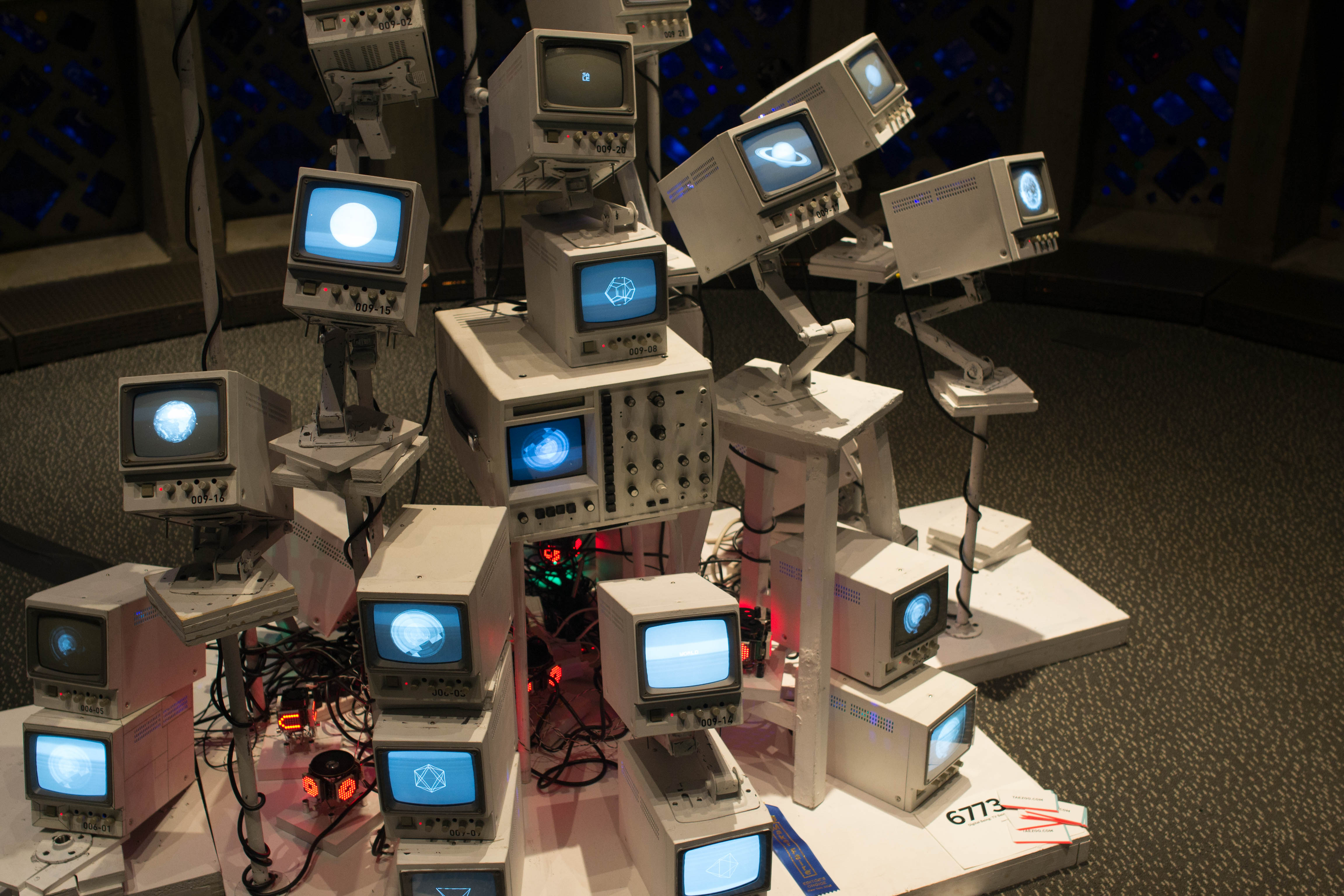 A monitor display in the Hall of Science.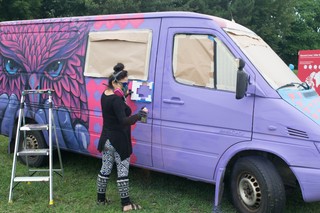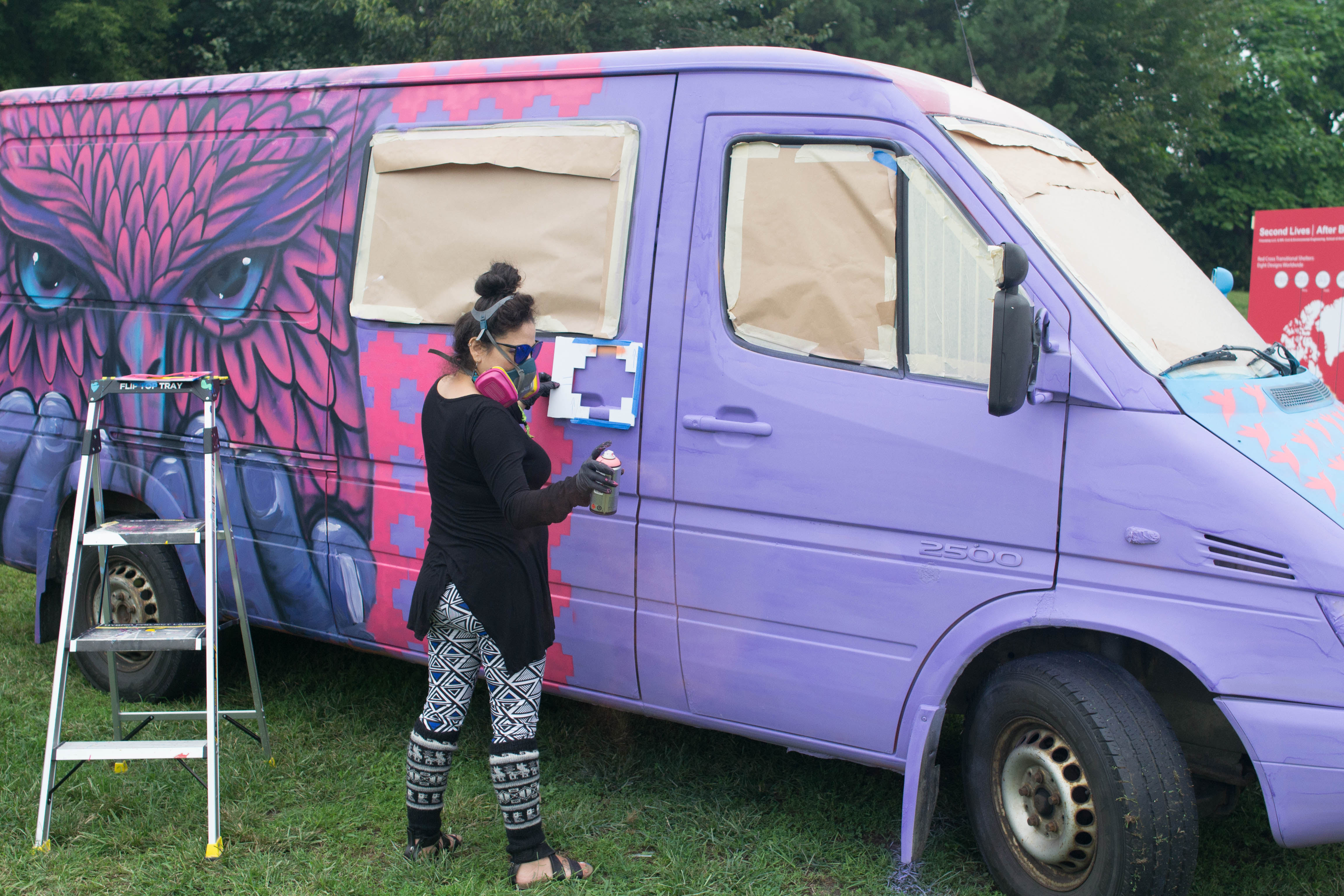 Maker Faire isn't just about tech. Several cars on display were also painted over the weekend by artists.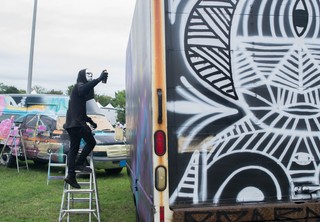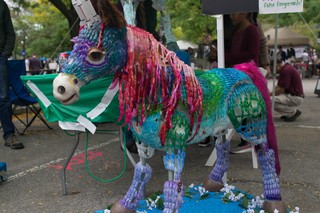 Here's a pony made out of hundreds of acrylic nails because why the hell not.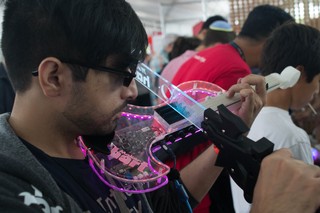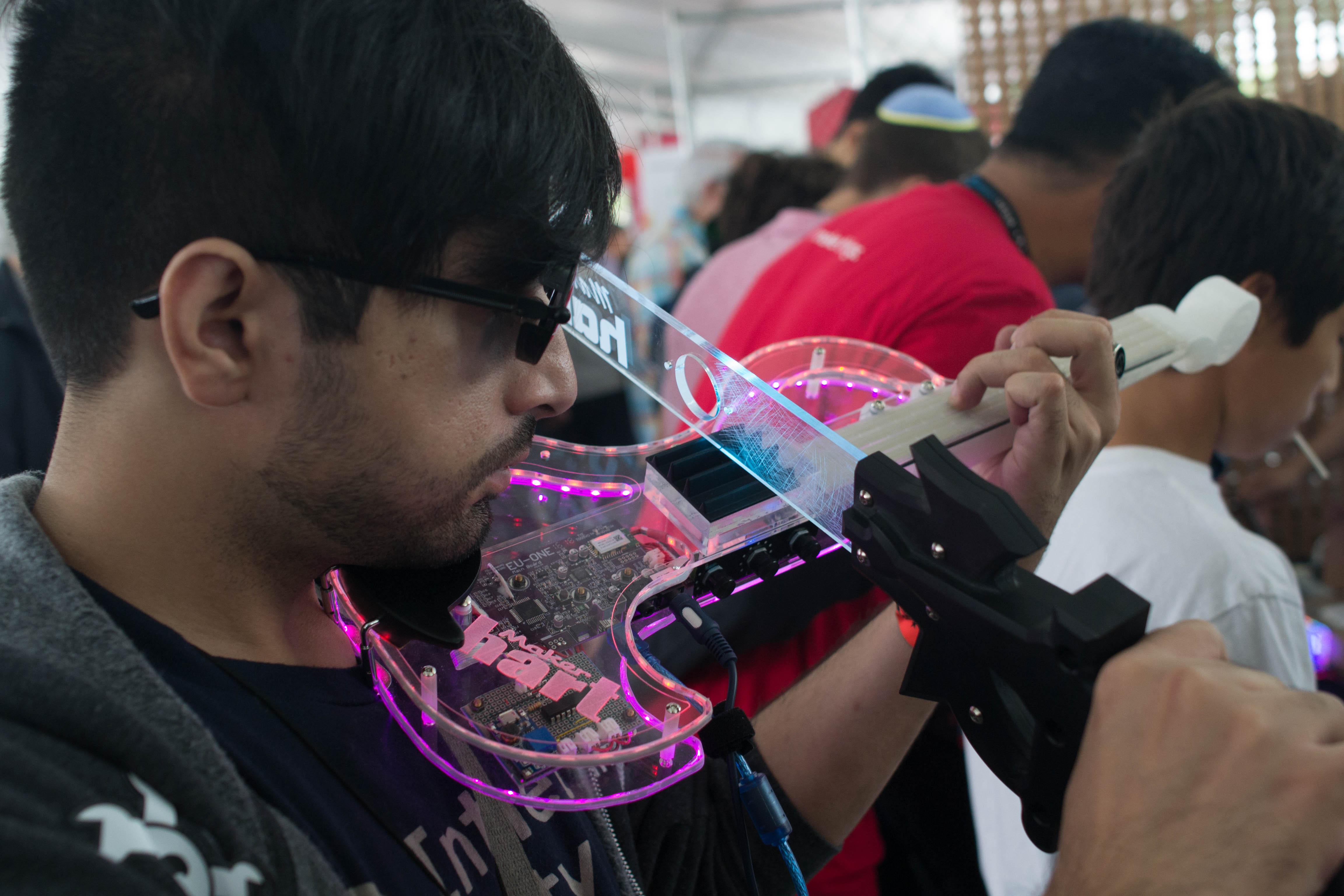 Most of Maker Faire consists of booths for artists and makers to show off their DIY projects and projects. Here an attendee plays a touch-capacitive electronic violin with an electric sword.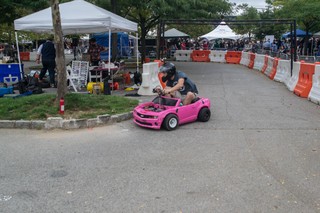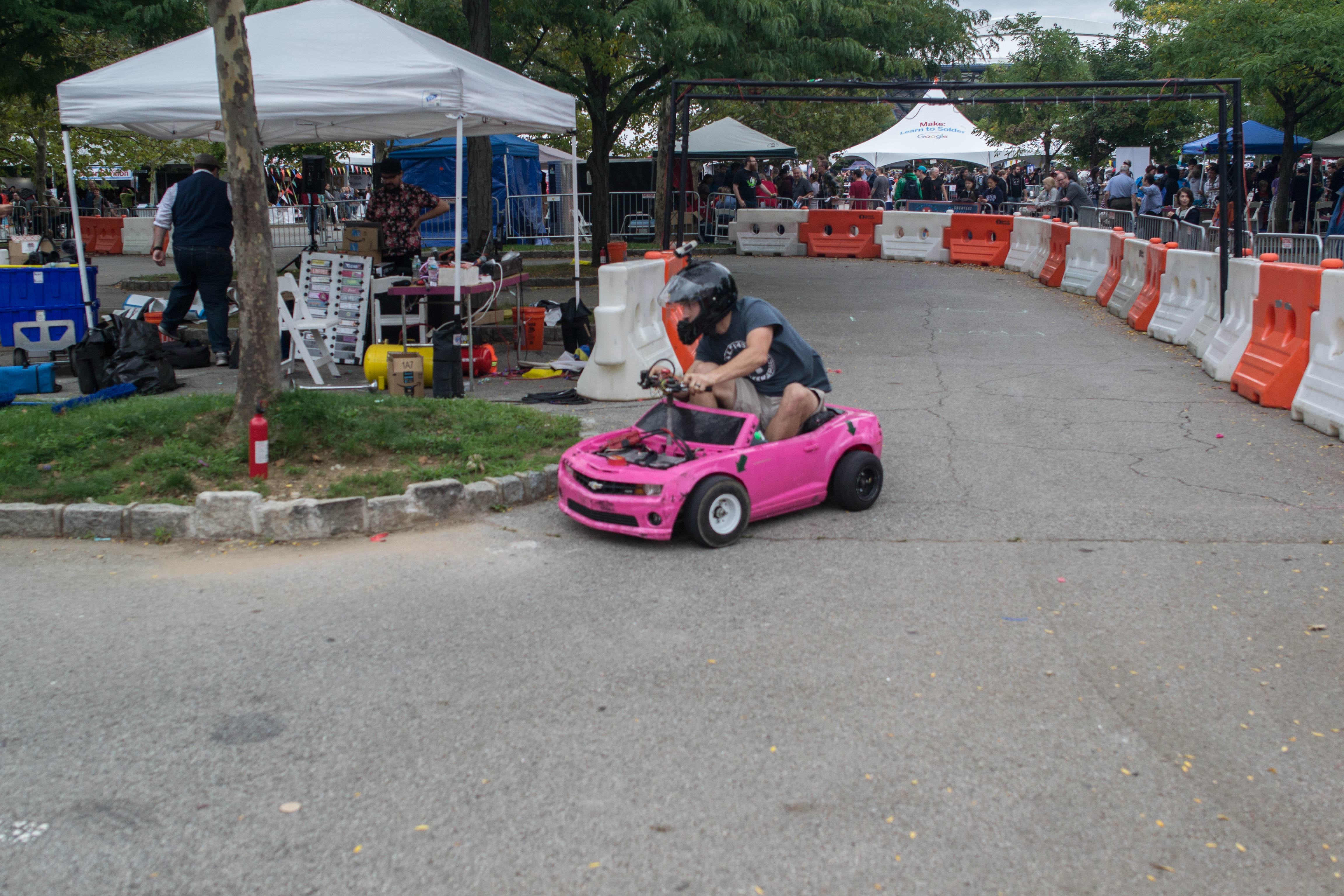 Dozens of people brought their homemade go-carts to the Maker Faire. Some of them could reach top speeds of over 30 miles an hour so of course there had to be a race.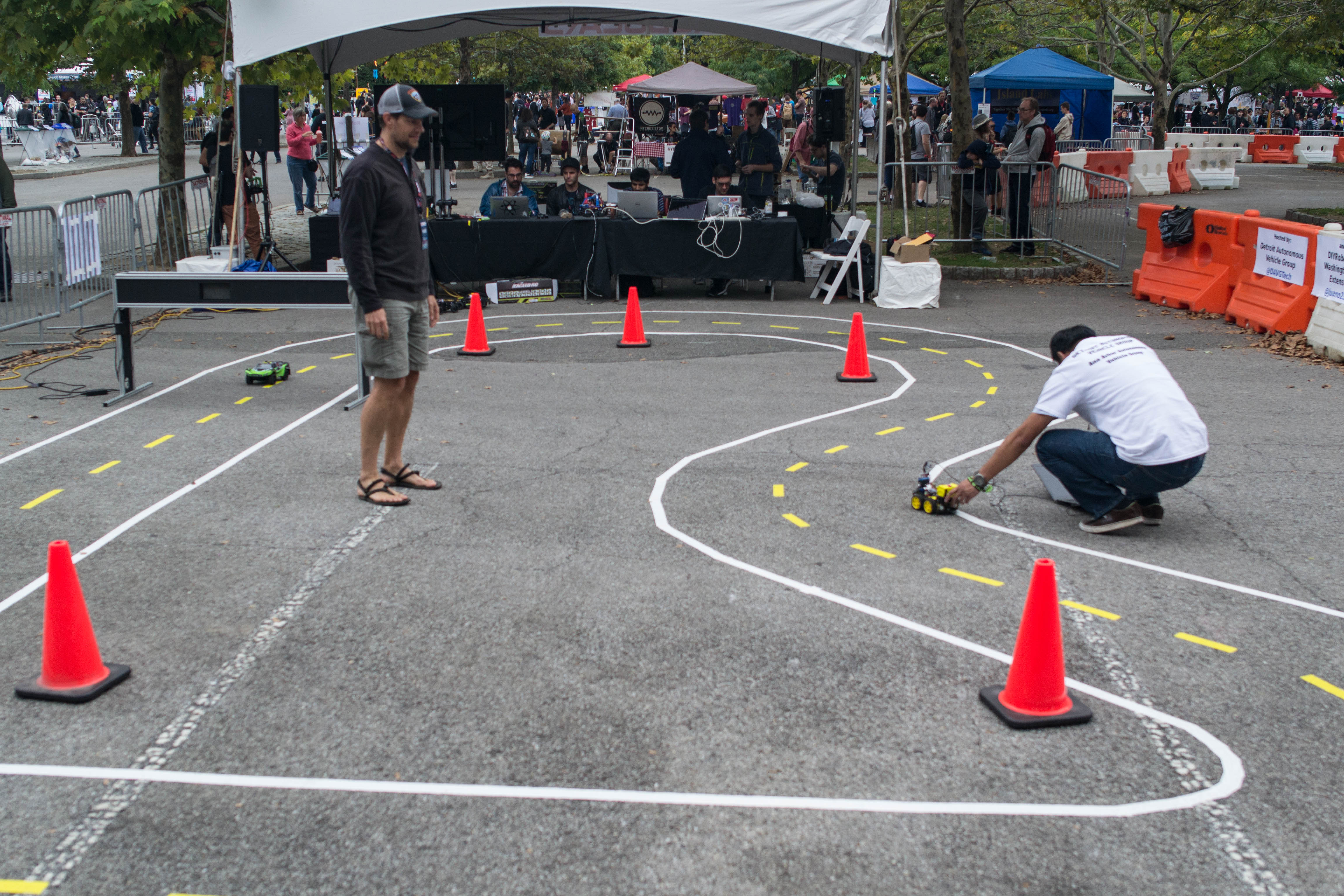 Attendees working on autonomous robot cars try to get them to stay on track.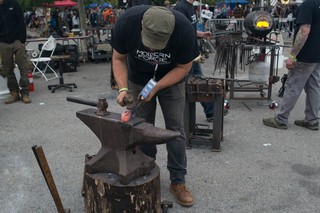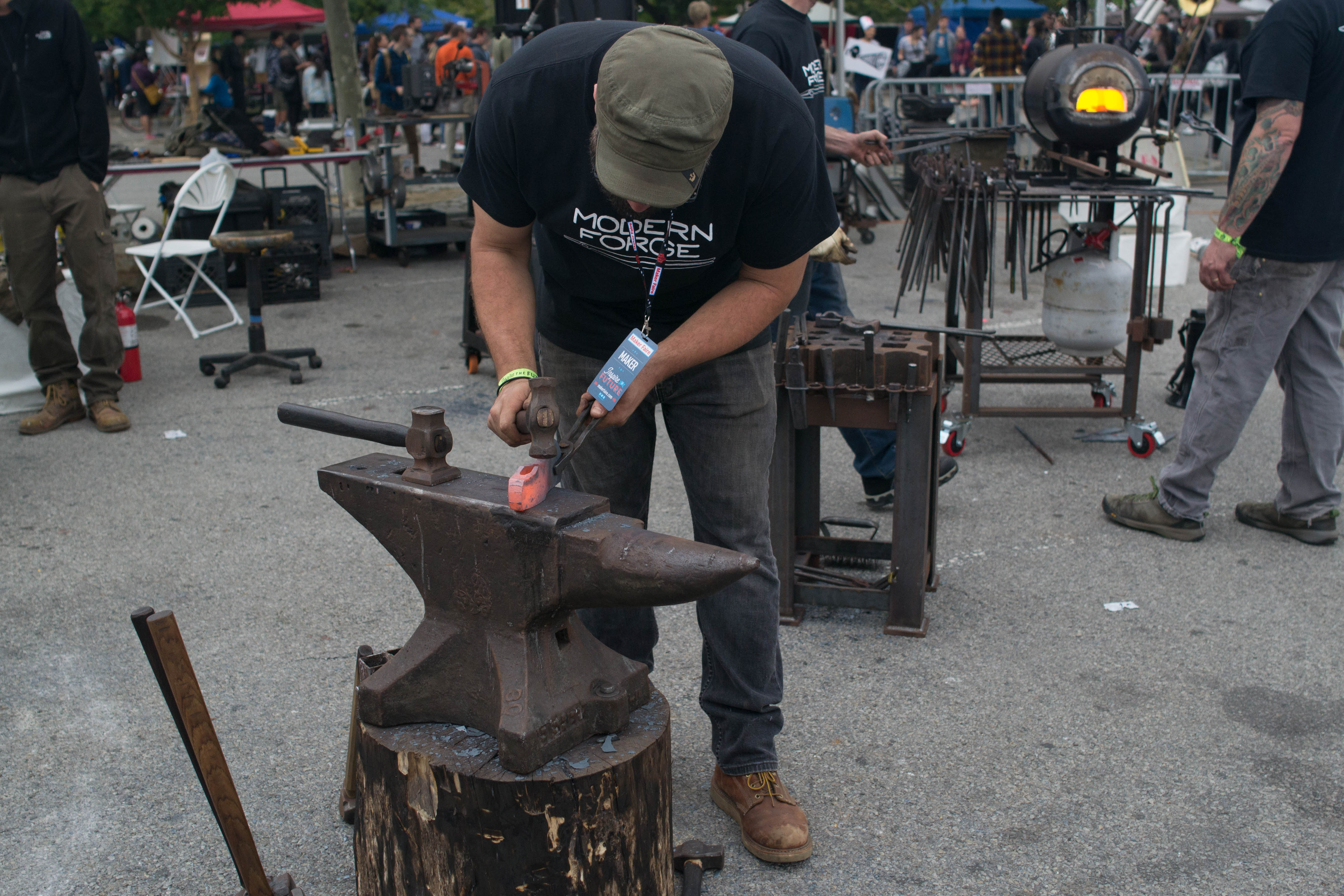 Members of Modern Forge demonstrate the art of welding knives and other metal objects.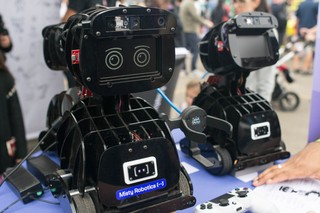 Misty Robotics began as side project Ian Bernstein, who went on to design the BB-8 robotic toy from the Star Wars movies. Now the company is designing full-fledged robotic companions. This is the MIsty II, a $2,000 robot that can be programmed however you like.
See you next year!