A head's up to anyone thinking of serving frozen corn or green beans during Thanksgiving dinner: check what's in your freezer first. Last Wednesday, Giant Food LLC, Giant/Martin's Food Markets, and Stop & Shop announced that they voluntarily recalled store brand frozen whole kernel sweet corn sold in 16-ounce bags because of potential listeria contamination. Likewise, Nature's Touch Frozen Foods LLC announced that they voluntarily recalled their frozen organic whole green beans in 10-ounce bags for the same reason. The companies wrote in their recall notices that they haven't received reports of any illnesses.
Listeriosis is a condition that develops from eating foods contaminated with the bacterium Listeria monocytogenes. In some cases, listeria can be deadly. The Centers for Disease Control and Prevention says that, each year, 1,600 people develop the condition and about 260 of them die.
Certain groups of people with weakened immune systems like newborns, pregnant women, and the elderly, are more prone to getting listeriosis. And pregnant women may even suffer stillbirths or miscarriages if they have the infection. When healthy individuals get it, they experience short term bouts of high fever, severe headache, nausea, abdominal pain, and diarrhea.
The recall notices on the FDA website note that the impacted bags of corn have a best by date of October 2019. However, the stores' websites indicate that they are pulling all date codes from shelves "out of an abundance of caution."
Consumers are being encouraged to throw away all remaining portions of their produce, and they can get a refund from the store where they bought the product. (While checking your fridge, look out for Yorgo's hummus and Casa Sanchez guacamole, which were both recently recalled for potential listeria contamination as well.)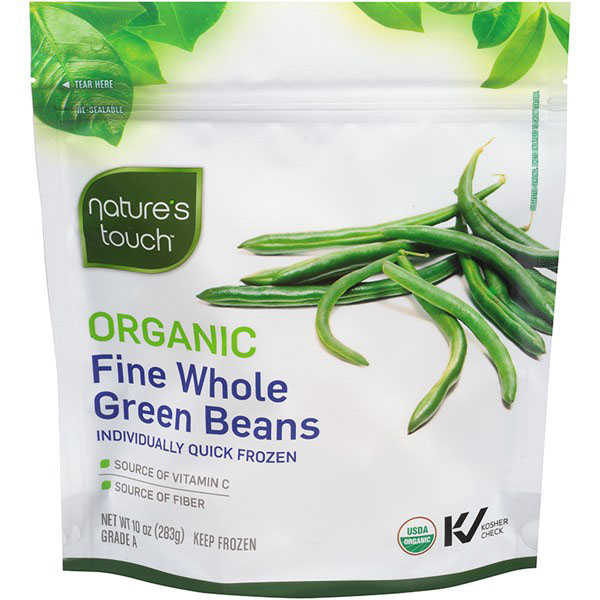 When reached for comment, Nature's Touch representative told Tonic that the company was undergoing routine sampling with the Connecticut Department of Consumer Protection when one bag of whole green beans tested positive for Listeria monocytogenes. None of their other products tested positive. As a result, the spokesperson said: "Nature's Touch has immediately ceased the production and distribution of this product and is working in full collaboration with [the] FDA on this recall."
The green beans were sold in ShopRite, Shaw's, and Big Y stores in the Northeast. Specifically, in states including: Connecticut, Delaware, Maine, Massachusetts, Maryland, New Hampshire, New Jersey, New York, Pennsylvania, Rhode Island, Vermont, and Virginia.
A spokesperson for Stop & Shop declined to comment, while representatives at Giant Food and Giant/Martin's did not respond to Tonic's requests for comment by phone and email.
Read This Next: Your Produce Is About to Get a Lot Safer to Eat