This article originally appeared on Noisey Canada.

With no label deal and no manager, Oakland-based rapper Sylvan LaCue has spent the last two years handling business matters on his own. From planning shows and staging press releases to working at a Blue Bottle for "extra bread and free coffee," a stringent work ethic has always been key to the 26-year-old Miami native. In addition, the rapper's amiable personality allows him to build friendships with ease—a skill that paved the way for his tour with Chicago artist Saba. The two originally met at an underground radio station in New York, and again at South By Southwest in 2015. Soon after, Saba was flying out to Los Angeles to watch LaCue's first headlining show, and LaCue was staying at Saba's mom's place in Chicago. Now, they're traveling together around North America for the Bucket List Tour. "I knew I wanted to tour with Saba about two months before I knew he was even going to tour," said LaCue. "We had known each other for about two years, so I basically just told him, 'If you need somebody to open for you, I am more than willing to do that,' and it just kind of worked out."
LaCue wasn't always under his own management. Initially, the emcee signed with Visionary Music Group under the stage name "QuESt", but the relationship was short-lived. LaCue felt that the label stifled his creative process, preventing him from making his own artistic decisions. He walked away from his deal after dropping Searching Sylvan in 2014. "It was no disrespect between me and [Visionary Music Group], but it was just a difference of vision, ironically," shared LaCue. "I was under [VMG] and I wanted to start my own label and kind of control my own trajectory and be my own person."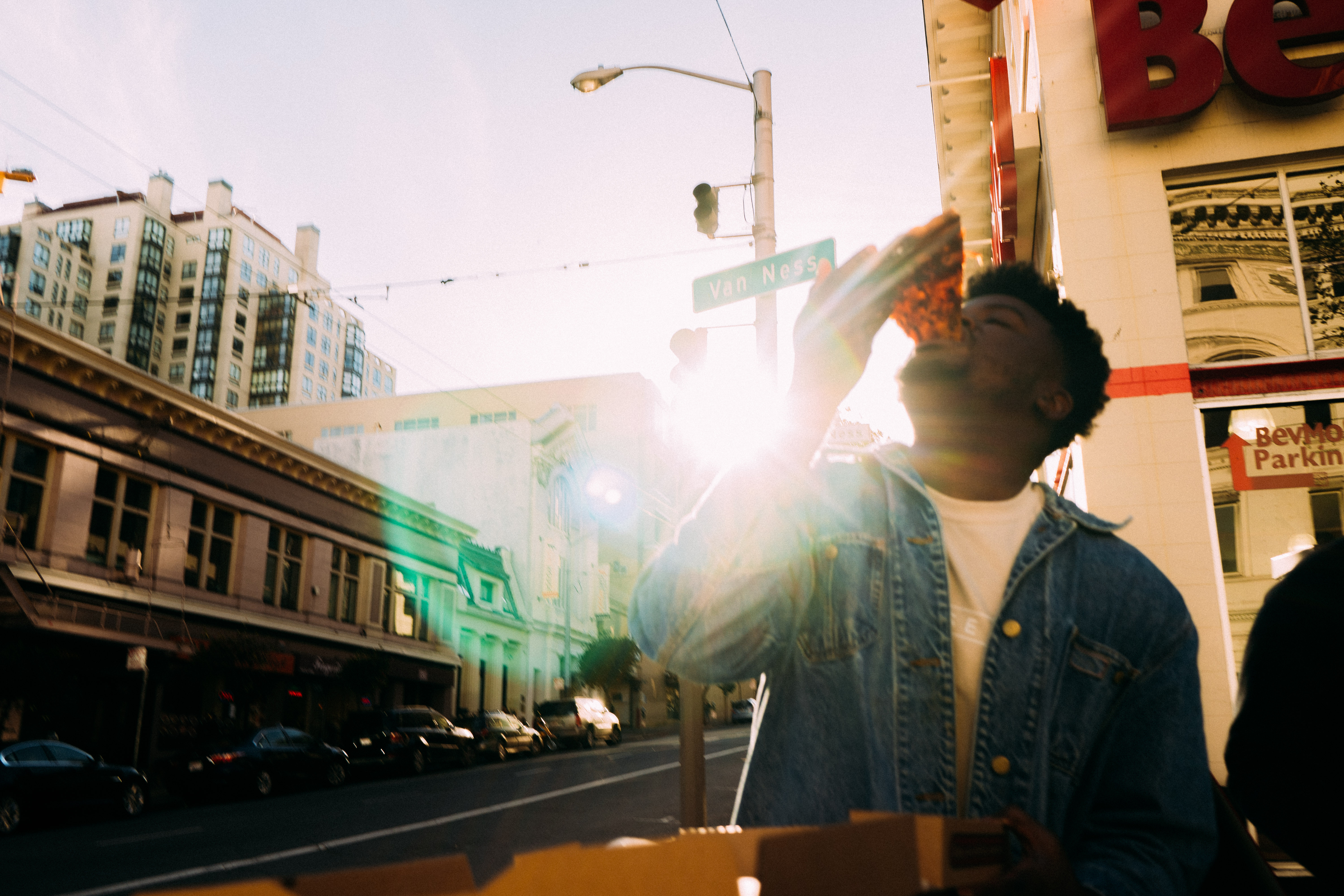 With LaCue's newfound independence came numerous changes to his brand, including the transition to his current moniker: his birth name. A barista in Orlando happened to catch his real name while he was paying for coffee, and she hinted that his real name sounded better than QuESt. LaCue took her advice. "I think [hip-hop] as a culture started moving into a little bit more authenticity when it came down to artistry. I needed to embrace myself more and, of course, what better way to embrace yourself than to go by your government name," explained LaCue. "Also, QuESt is just terrible when it comes down to Google."
In addition to changing his stage name, LaCue started WiseUp & Co., a label whose bold mandate, he explains, is "to share information that enlightens other people, changes their perspectives, and changes the world." Last year, the rapper released Far from Familiar under the WiseUp imprint—an introspective album that oscillates between fast-paced flows and smooth, nebulous melodies. And it seems that LaCue will continue on as an independent artist. In "Cruel World," the second song on Far from Familiar, he raps "Wise till' I die," in reference to his commitment to his label. He adds, whenever life gets tough, religion and music guide him—a message enshrined in "Fall From Grace," a resonant track in which he pleads with God for direction while asserting his independence and capabilities in the rap game.
"I don't really have success or the numbers, or like, people gassing me," explained LaCue. "Just my belief in music and my belief in God, they're the only things that kept me moving forward."
Noisey: I understand you moved out of your mother's place when you were 17. What was your experience like at home?
Sylvan LaCue: It was pretty wild, man. Money was a big thing for us. I got my first job when I was 16, so I was working a full-time job and going to school, and just kind of had a mind of my own. First time I moved out was kind of like being kicked out, honestly. I came home late, didn't have a ride, and [my mom and I] got into it. She started cursing, I started cursing, and then next thing you know it's like, "Yo, you gotta be out the crib soon as the morning comes." You know, at 17 it's like "I don't care, I can go wherever I want," so I moved in with my co-workers. When I think about how ridiculous I was it's just like, "Yo, it wasn't that serious, you could have chilled out." But at that time, I'm glad I did it because it taught me a lot about life. And that was the cycle for a while. I got kicked out, then I came back, then I left, then I came back, then left again.
And, what was your relationship with your dad like?
It was sporadic man. I don't know if you're a Sailor Moon fan.
Duh.
Alright, so my dad was like Tuxedo Mask. You had your Sailor Moon episodes, and then when shit got terrible, Tuxedo Mask just popped up and was like "Tuxedo Mask! Here's a rose"—about to save the day type of shit. He would just come with one like every five or six episodes, but when he came he knew what time it was. That was like my dad. Whenever he would pick me up there would be like a BMW, jazz and really good music, ice cream every night, and we'd be eating out every day and going to the movies. And that was once every week, and that turned into once every two weeks, then once every month, and then once every now and then.
I think once I found out that he was a drug addict for years is when our relationship began to really change, but I think also for the better. I could understand that he was human. Our relationship is definitely interesting, but I still love him. I love him very much.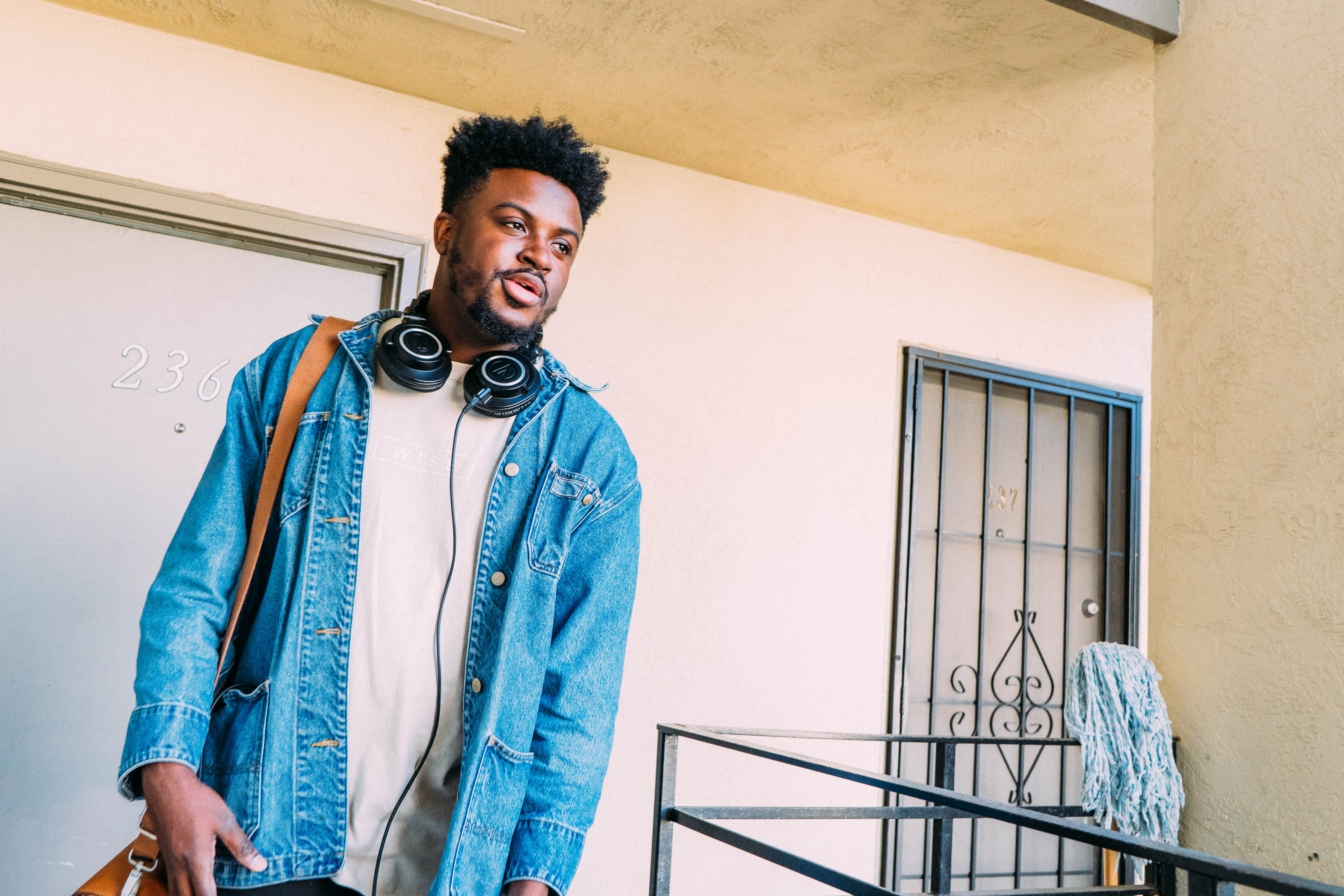 So that was all back in Miami—when did you move to California?
I was working at an AT&T call centre and I lost that job when I was in Miami, probably like the third or fourth time back in my mom's crib. I had a friend in San Diego—closer to L.A.—and I just signed with Visionary. So my friend was like "What are you going to do? Are you going to stay home or are you going to make this happen?" So I booked a one-way ticket to San Diego.
I stayed in San Diego for that year and then when I left Visionary I went to L.A. for a bit. You know, just trying to figure out my way, meeting new people, seeing what was going to be the next step for me, because I was kind of out of my own. And then I started traveling from place to place to record my latest project. I was traveling from Orlando to Oakland to New York to Los Angeles pretty frequently, just getting around, recording.
I'm not surprised you mention your faith in God, because you reference your spirituality in your music. So, how do you describe your spirituality?
I think my spirituality isn't rooted in necessarily religion, but in the human experience. And I think that's how I am able to express myself musically. I do have my religion and the things that I believe in—I am a Christian. But I do understand you can't really capture the world with religion, you have to capture the world with empathy. You know, there is belief, there's struggles, there is joy, and at the centre of it all, every religion has a God—it doesn't matter which name it is—you know, and we all have our struggles. I try to emphasize the struggles and the joys of my relationship with God as I go through life.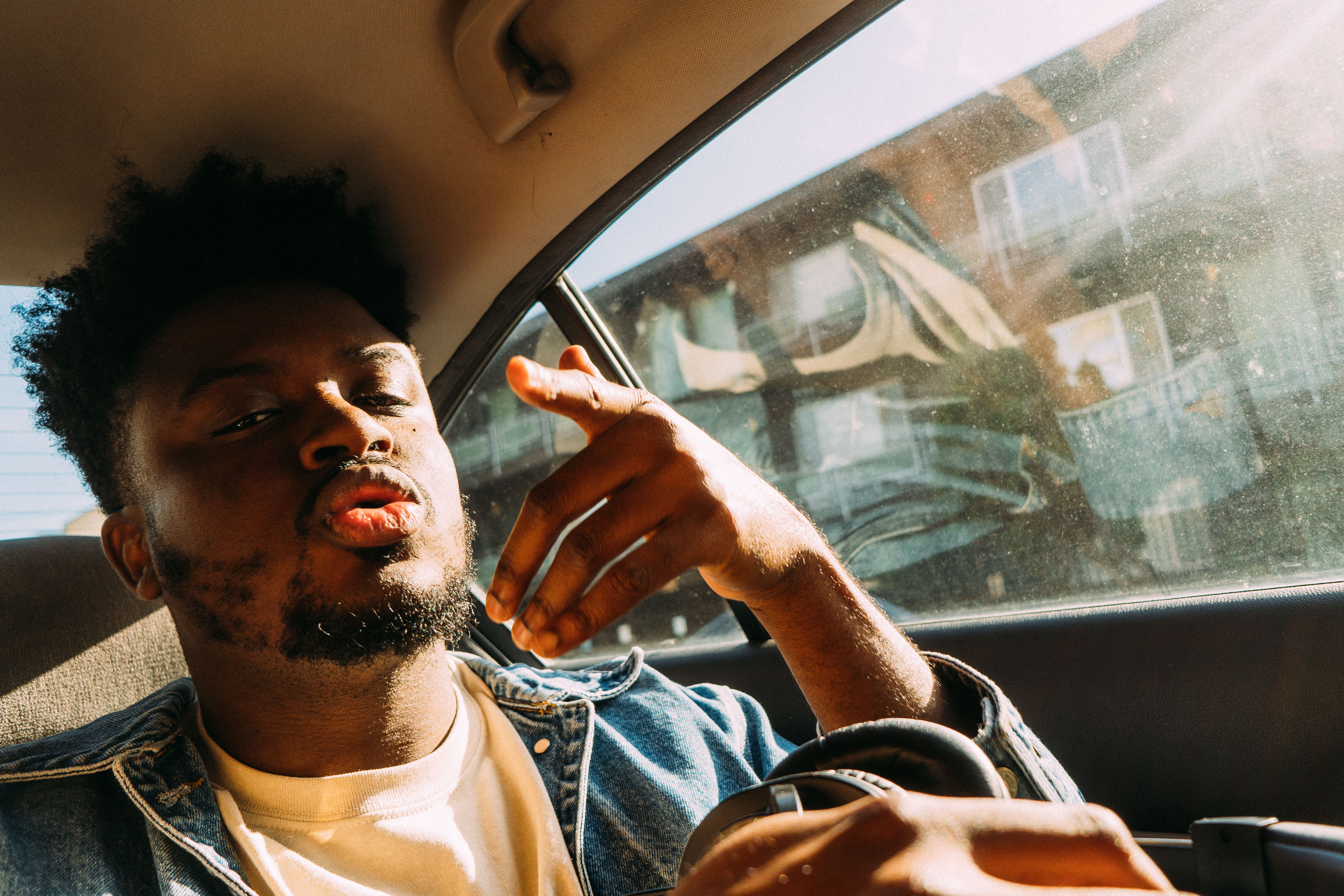 How do you think your albums fit in with gospel-influenced albums, like Chance's and Kanye's albums, and the religious themes that have been coming out in hip-hop recently?
It's super interesting because I look at music, especially hip-hop, and the phases it's going through. We're moving into a post-Drake era with Chance seeing the amount of success he's had with essentially a gospel album, winning at the Grammys independently. It's amazing. This isn't something that stems from what Drake gave us. I think that I've had albums that touch on these things consistently, but now there is a little bit more of a climate for it to really thrive. I would say [my music] is a little bit on the harsher side. Sometimes you have to go through harsh realities to understand the beautiful truth of what it all means. So yeah, I would say mine is just a little bit harsher, a little bit more blatant.
What comes after the Bucket List Tour?
I want to move to the next level. I think the best way to do that is to stay consistent. So a lot more new music for sure. More new videos. I don't want to stop touring. I just came off my first headlining [tour], and then did Saba's. I hope I can come back with another headlining [tour] after an album and just push it, man. A lot more WiseUp content and just trying to be as consistent as humanly possible.
My story is the rise. I think everybody's just going to see me and know that I'm here for a while. One day, like 15 years from now, it'll be like "Oh wow, you're still here, and you're still going." I'm here to stay consistent.
­­­­­
***

Upcoming Tour Dates:
March 21 — Masquerade, Atlanta GA USA
March 23 — Cat's Cradle, Carrboro NC USA
March 24 — Songbyrd, Washington DC USA
March 25 — Smiling Moose, Pittsburgh PA USA
March 26 — Trocadero, Philadelphia PA USA
March 29 — Studio at Webster Hall, New York NY USA
March 30 — Brighton Music Hall, Allston MA USA
March 31 — Le Belmont, Montreal QC
April 1 — Adelaide Hall, Toronto ON
April 2 — El Club, Detroit MI USA
April 4 — Miramar, Milwaukee, WI USA
The interview was edited for length and clarity.

Photos by Jonathan Benavente.
Anya Zoledziowski thinks Moonlight Knight is better than Tuxedo Mask. Follow her on Twitter.