The offseason is trade season in the NBA. A blizzard of transactions will take place over the next few months as organizations all over the league try and reshape themselves, improve their personnel, and/or alter their directions.

To prepare, over the next few days and weeks we'll propose and analyze a few hypothetical trade ideas that may (or should) go down at some point before the 2017-18 season tips off.

Cleveland Cavaliers get: Jeremy Lin
Brooklyn Nets get: Iman Shumpert, Kay Felder, and a top-10 protected first-round pick in 2021

Anybody the Cavaliers acquire in trade this summer—if they acquire anyone—will be viewed as a missing piece/symbolize a counterpunch. That's what happens after three straight trips to the NBA Finals against the same opponent; Cleveland's focus is entirely on short-term moves geared to stifle the Golden State Warriors.

A major shake up is technically possible, though parting with Kevin Love or Kyrie Irving feels detrimental—individual All-Star talent is required to defeat the Warriors four times in seven tries; Irving and Love are a pair of All-Star talents. Most nights, particularly when it matters most, either can administer a pyrotechnics display. If Cleveland weighs blockbuster offers then ultimately decides to hold onto its core, shaping the margins is their best and only avenue to getting better.
As amazing as they were last year, the Cavs have several areas of need, mainly defensively. But their ludicrously high payroll make solving those problems almost impossible. And so Cleveland's best path to improving its defense may just be to play with more focus and force with the players they already have under contract. It sounds hopeless, but that's the mountain they face.

It also means enhancing parts of the roster that are already established strengths. Anyone who watched the Finals knows the Cavaliers need a backup point guard, someone who can make Irving and James' life a little bit easier, strike off the ball, run offense, attack in high pick-and-rolls, and knock down open shots afforded by the attention given to Cleveland's Big 3.

This summer, the market for such a player is scant for all 30 teams, but especially bone dry for Cleveland, given their financial restrictions. Sure, they can sign someone like Ray Felton to a veteran's minimum deal, but that, at best, is a lateral move from what they already had (Deron Williams scored five points in five Finals games). So as one of four teams that don't have a pick in next week's draft, and few tools to utilize in free agency, the only other way to upgrade is with a trade.

The list of quality pieces who the Cavaliers would happily target is long, but the most intriguing may be Jeremy Lin, who is talented enough to have an impact in a potential rematch against Golden State, and is signed to a manageable contract.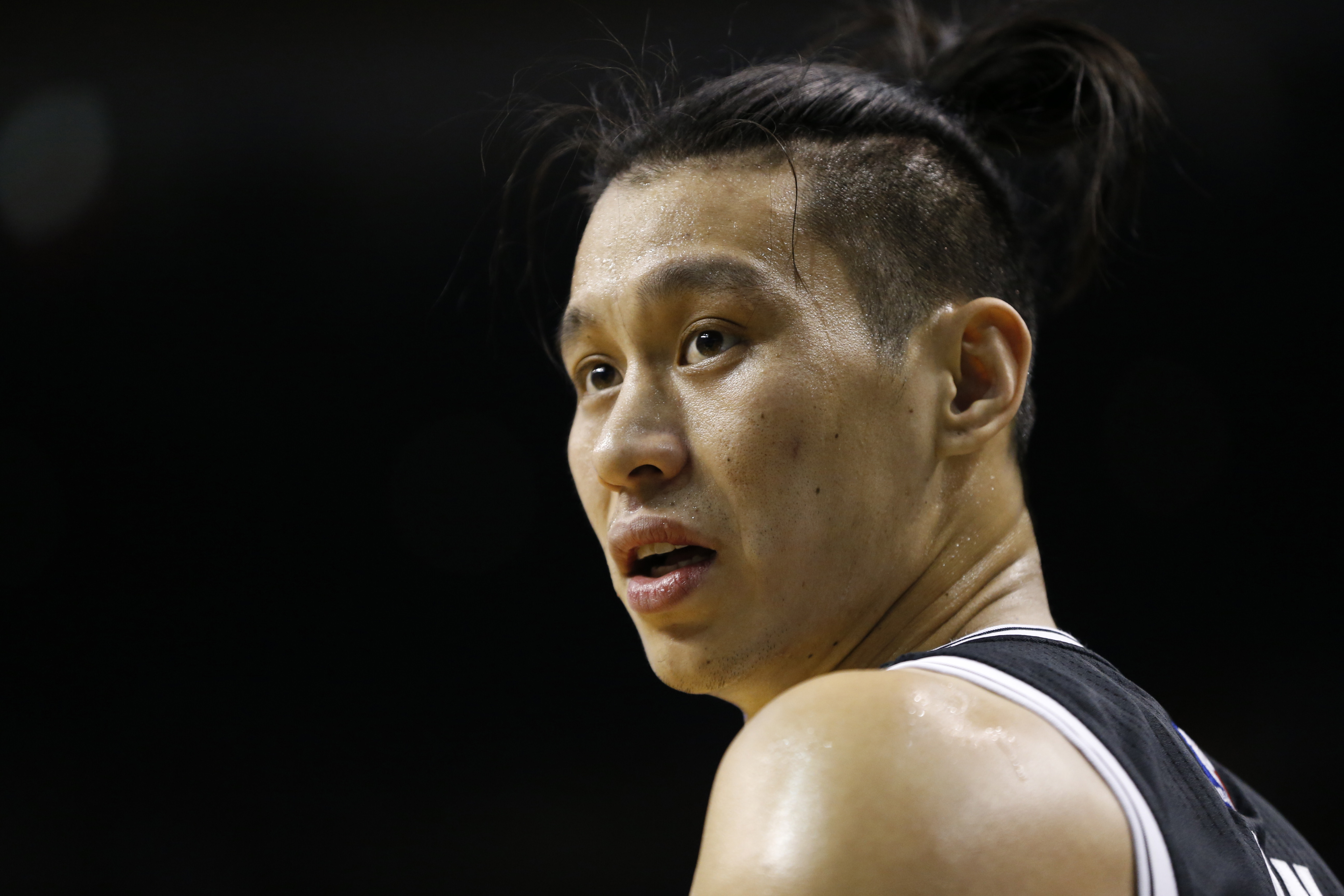 Lin's poor health last season is cause for concern—he only played 883 minutes, the fewest since his rookie season with Golden State—and would give the Cavs pause about forking over a valuable future asset to get him. But if healthy, he's dynamic enough to tip the scales as a potential one-year rental. As he proved with the Charlotte Hornets as Kemba Walker's backup, Lin can co-exist beside another ball-dominant ball-handler. Assuming he's healthy, Lin can alleviate Irving's stress, lower his minutes, and let him float around when both share the floor throughout the regular season and first three rounds of the playoffs.

In what feels like an inevitable Finals rematch against the Warriors, Lin should be able to affect the game regardless of the pace. If the Cavaliers are unable/unwilling to slow it down, Lin gives them another open-floor finisher who threatens backpedaling defenders as a scorer and passer. He can be the two guard in lineups that feature Irving, LeBron, J.R. Smith, and a big.

But Lin can also help out in a sludgy setting. Nearly a quarter of his points have come at the free-throw line over the past four years; he'd be another reasonably reliable iso-creator who doesn't need a screen to weave his way into the paint, but can also crouch-dribble off a screen to find cutters, rollers, and spot-up threats.

In those small lineups where James is at the four (or five), Lin handling a high screen-and-roll while LeBron sets a pick with three shooters dotting the perimeter would be another wrinkle for Cleveland to unleash in the half-court. He's a relentless downhill scorer who doubles as a set-up man, and can provide the type of offense against second units that lets James rest more than he did this year.

Cleveland's philosophy since they signed the world's best player has been to surround him with guys who don't need the ball to impact the game (like Iman Shumpert), but as James heads into his 15th season—the same number Jordan played—it may not be a terrible idea to add a creator who's most comfortable directing traffic.
The Nets signed Lin to a three-year, $36 million contract because he's good and they had money to burn, but beyond his status as a marketable figure, his place in Brooklyn doesn't fit their timeline. They'd do this deal for a couple reasons. First, the top-10 protected Cavaliers pick in 2021 is an asset they'd obviously love to have. Second, with their own first-round pick finally available in 2019, Brooklyn should try and be as bad as they can that year.
Re-signing a 30-year-old point guard doesn't make a lot of sense, and neither does losing him for nothing if he opts out of his contract next summer. Swapping him for a future first would be sweet, and it's probable the Nets soon move on from Brook Lopez as well.
Lin's addition would enhance Ty Lue's playbook—Love would be a perfect pick-and-pop partner—while the defensive drop off from Shumpert wouldn't be catastrophic. In a summer where they need to add more talent, this trade is one direction the Cavaliers can go.