In the late 19th century, Southern California attracted misfits, idealists, and entrepreneurs with few ties to anyone or anything. Swamis, spiritualists, and other self-proclaimed religious authorities quickly made their way out West to forge new faiths. Independent book publishers, motivational speakers, and metaphysical-minded artists and writers then became part of the Los Angeles landscape. City of the Seekers examines how the legacy of this spiritual freedom enables artists to make creative work as part of their practices.
When art comes from an intensely personal place, it often mirrors its maker's psyche. But for artist Kris Chau, her creations are not just representative of internal influences; they also act as filters that translate and reinterpret external surroundings, too. The result is not only a union of both interior and exterior worlds, but a brand-new environment entirely of the artist's making.
Equal parts narrative and illustrative, Chau's works are rendered with pen-and-ink on printmaking paper, inspired by the drawings of Ben Shahn and Andy Warhol, as well as the paintings of Marc Chagall and Swedish mystic artist, Hilma af Klint. Chau also spends a lot of time researching different forms of folk art and ancient art, and is immensely inspired by the common visual language of indigenous communities, as elucidated by the late mythologist Joseph Campbell.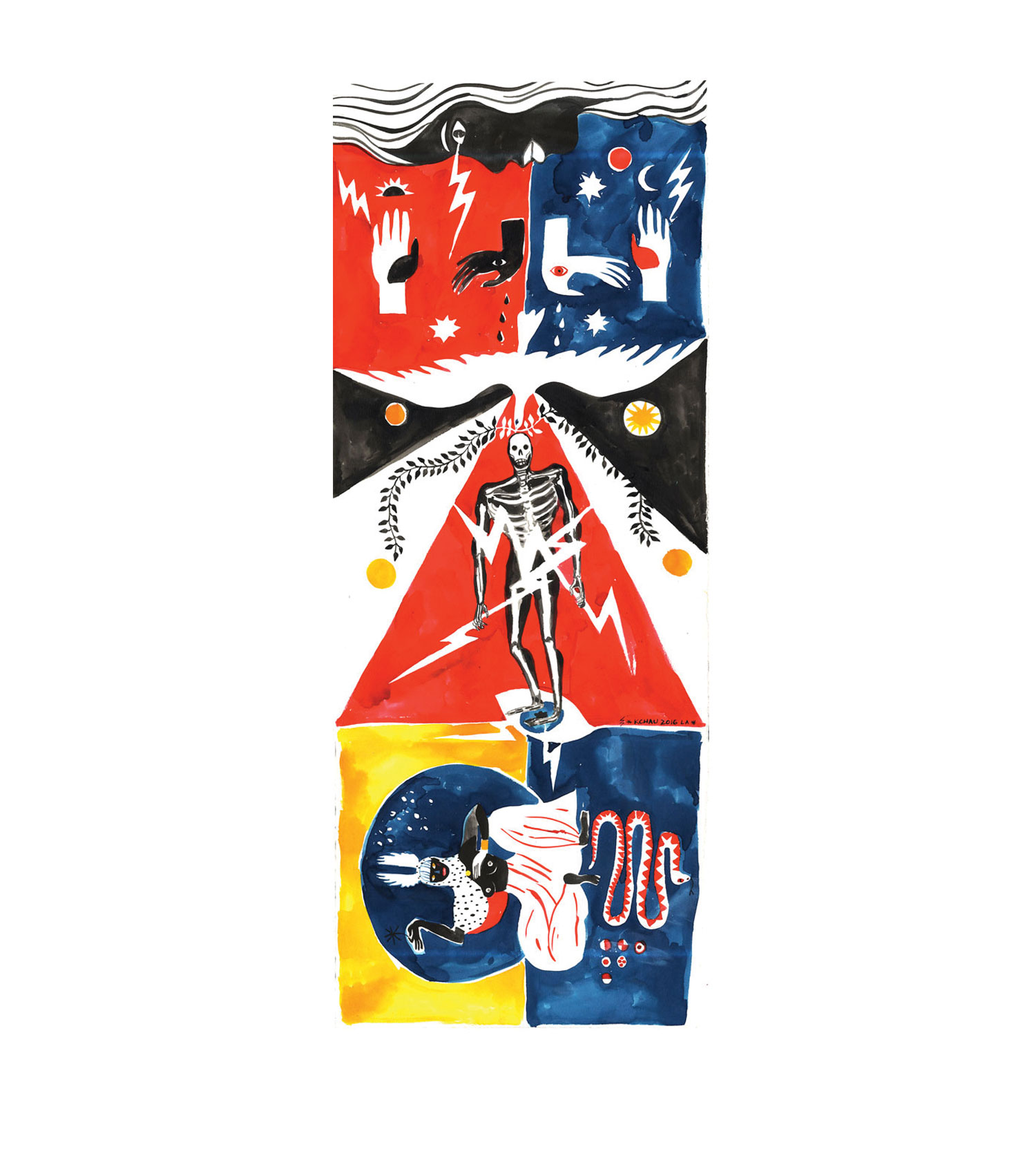 "I am not sure what the exact force is behind what I draw and paint, but I do know that there is a call, and if I don't answer it, someone else will," she tells Creators. "I try very hard to work out or relate my own questions about the world and myself, through my paintings. Creating problems to solve: 'Why does this dark feeling permeate in the least expected ways?' 'What does that look like?' 'How far do I fall?' 'How deep does it go?'"
Regardless of whether she's particularly inspired, Chau always devotes a portion of her day to spending time in her Echo Park-based studio. "Even if maybe 80% of that time I feel like is eating cereal and regurgitating old ideas I feel comfortable with, that 20% lights up my life," she says. "It is, all overall, very humbling.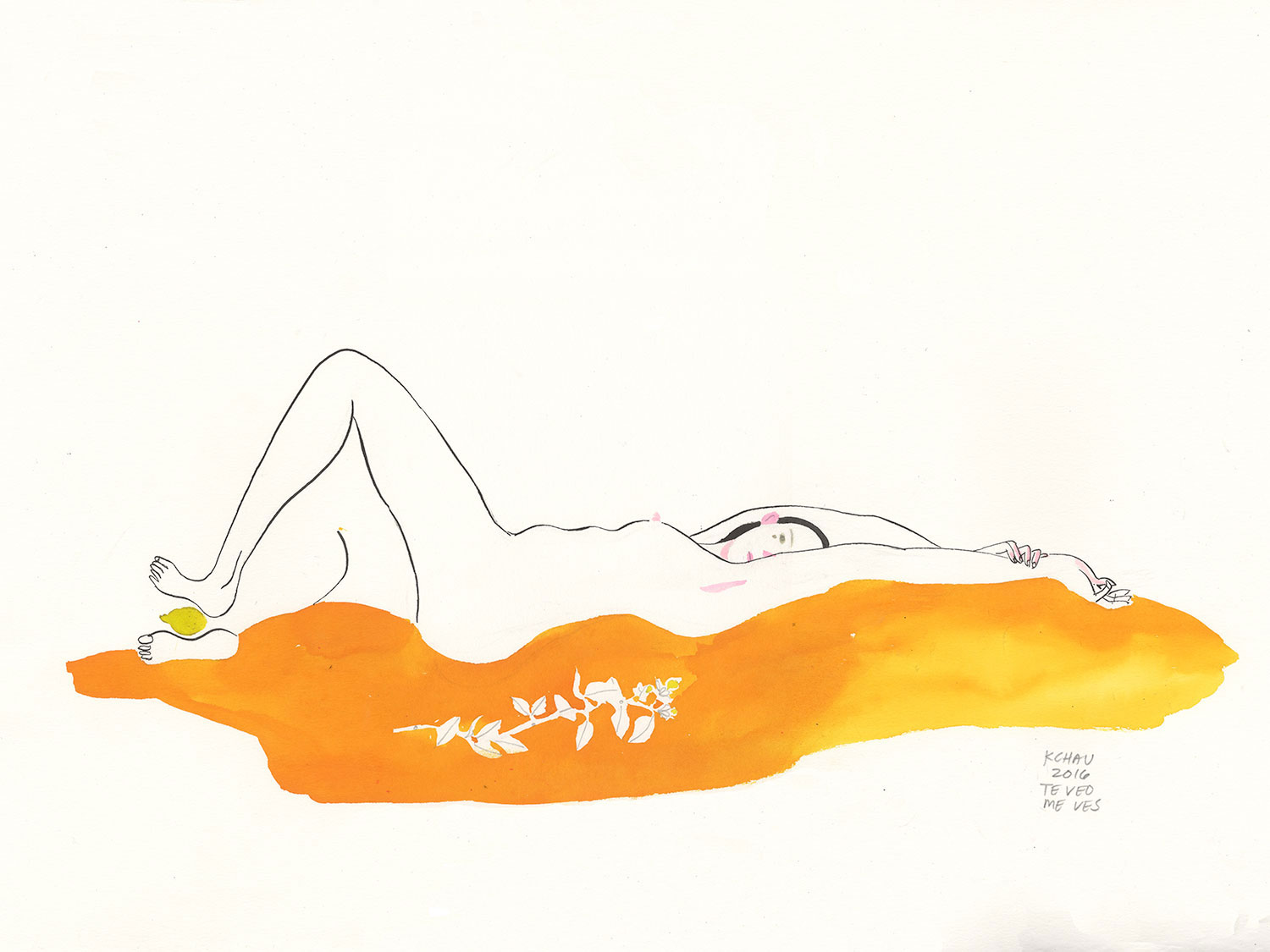 Born in Honolulu, Chau attended the California College of Arts and Crafts in Oakland and San Francisco. Along with working as an artist, she also runs Day Space Night, a small clothing line that she operates with her friend Sam Margherita in LA's Chinatown. "I was lucky enough to have a very nice job that relocated me to Los Angeles," she explains. "I already had my drawing family here, so when the job's time was up, I stayed. I feel very glad about being here and the current community around me."
For Chau, the connection between LA artists is not too dissimilar from the connection between artists and other urban areas. "All major cities are escape planets for artists and weirdos," she explains. "LA is home to many many weirdos. The way the city moves and its vast spaces between neighborhoods allows for isolation in a very big busy city."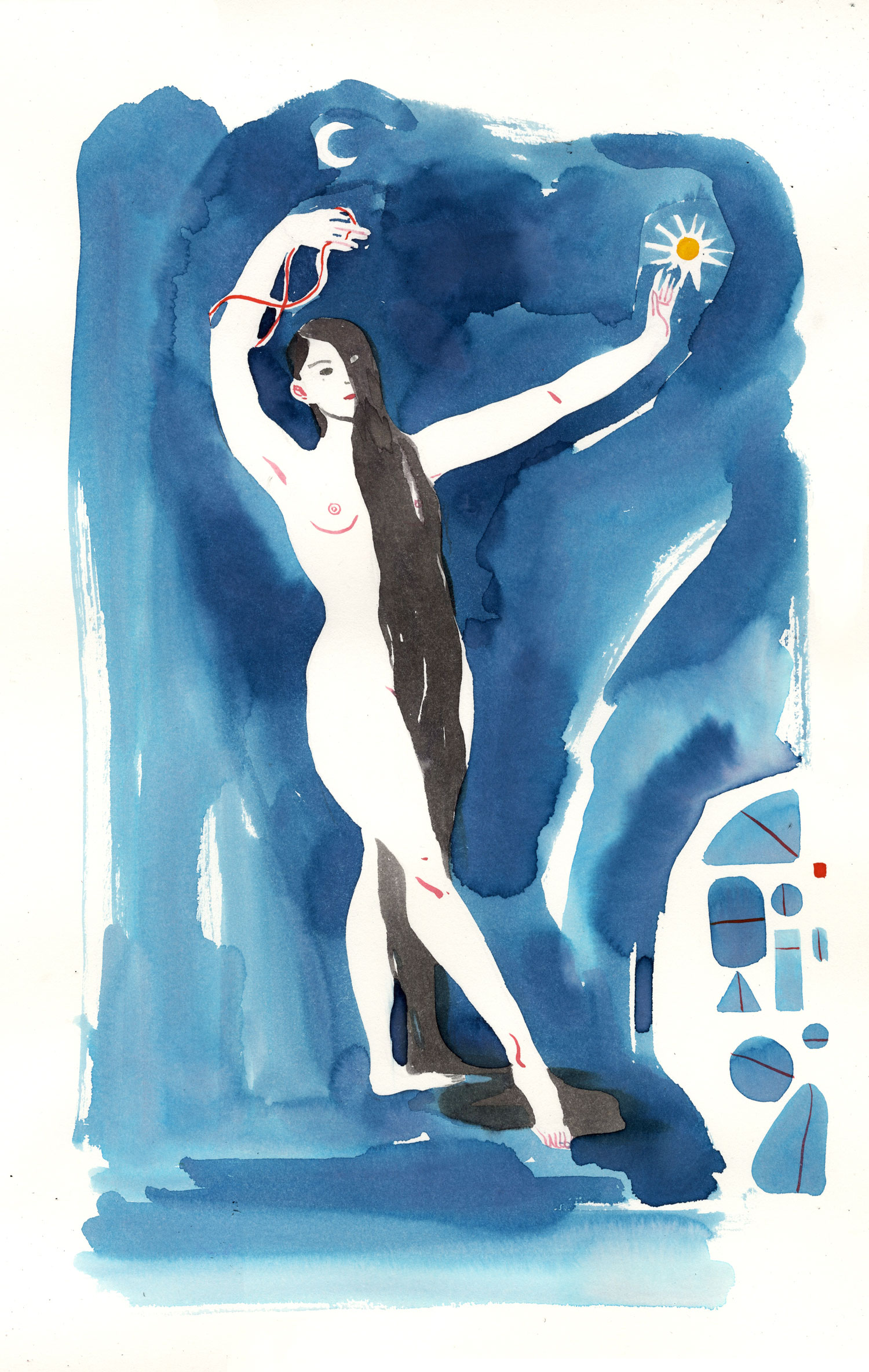 Los Angeles' endless series of odd juxtapositions facilitates "a very different type of art weirdo fermentation," Chau believes, and the spiritual environment has affected her own art in numerous ways since her arrival. "The physical vastness of the city of LA allowed my brain and emotions a place to stretch out," she says. "So I evolved a lot faster in terms of what I was painting, and how. The spiritual environment sort of made my art 'normal.' I had less explaining to do when it came to why I made what I made; it seemed to have found its audience and time, apparently.
While Chau has success sharing her art on social media, she's more circumspect about the local gallery scene. "It's hard to find the right partnership in terms of galleries and art spaces," she says. "I consider myself a middle class artist, and there aren't so many middle class galleries that cater to the type of paintings and stories I want to tell.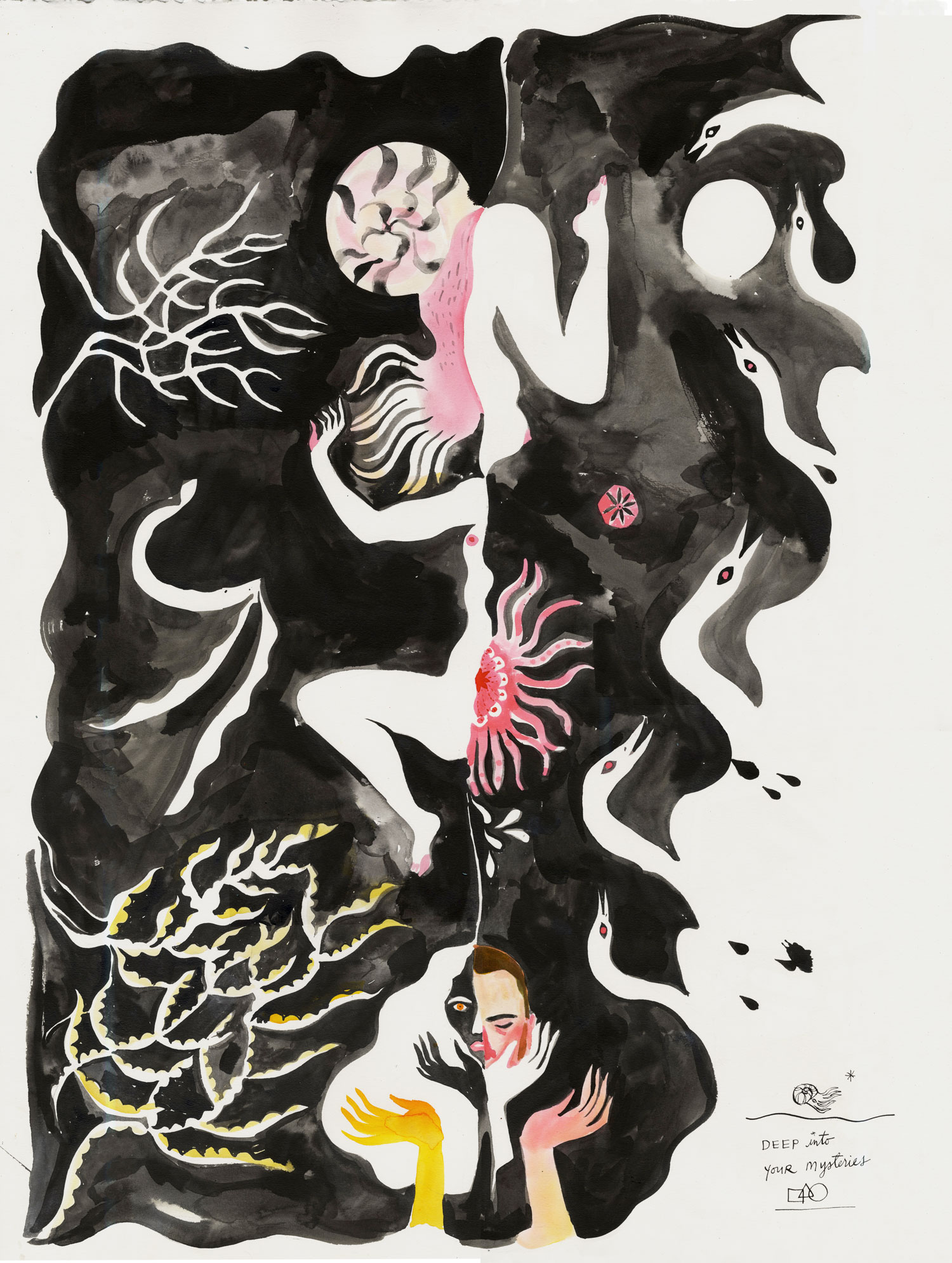 In the end, Chau's creative philosophy is simple, even if her art isn't. "Make good things, care about the people who are supportive of what you do, be humble to what you make," she says. "Practice is a practice. Extend yourself beyond entertainment, pleasures, your personal struggles, societal success, and set yourself free to live and make. There is room for all of us, I swear. But only if what you make rings true to you."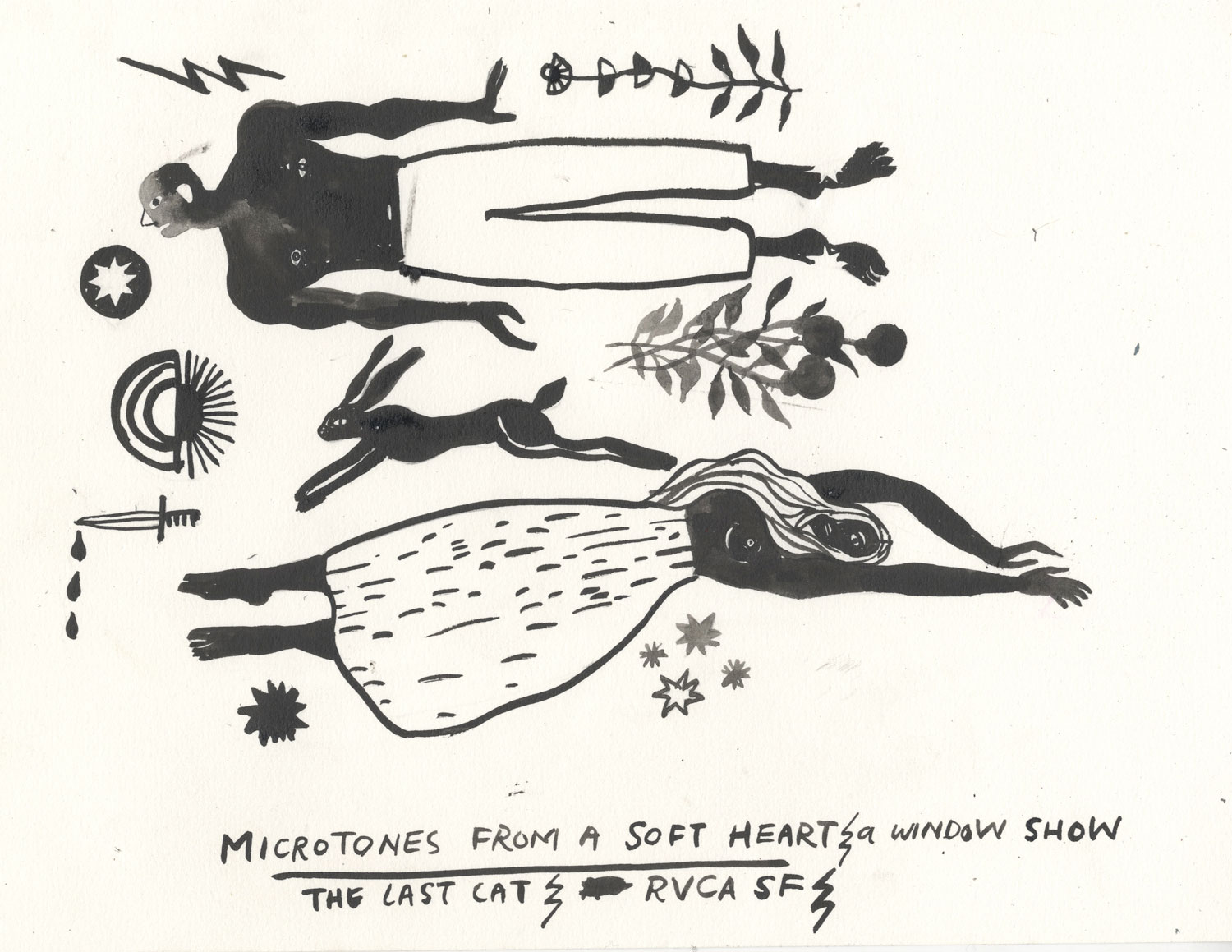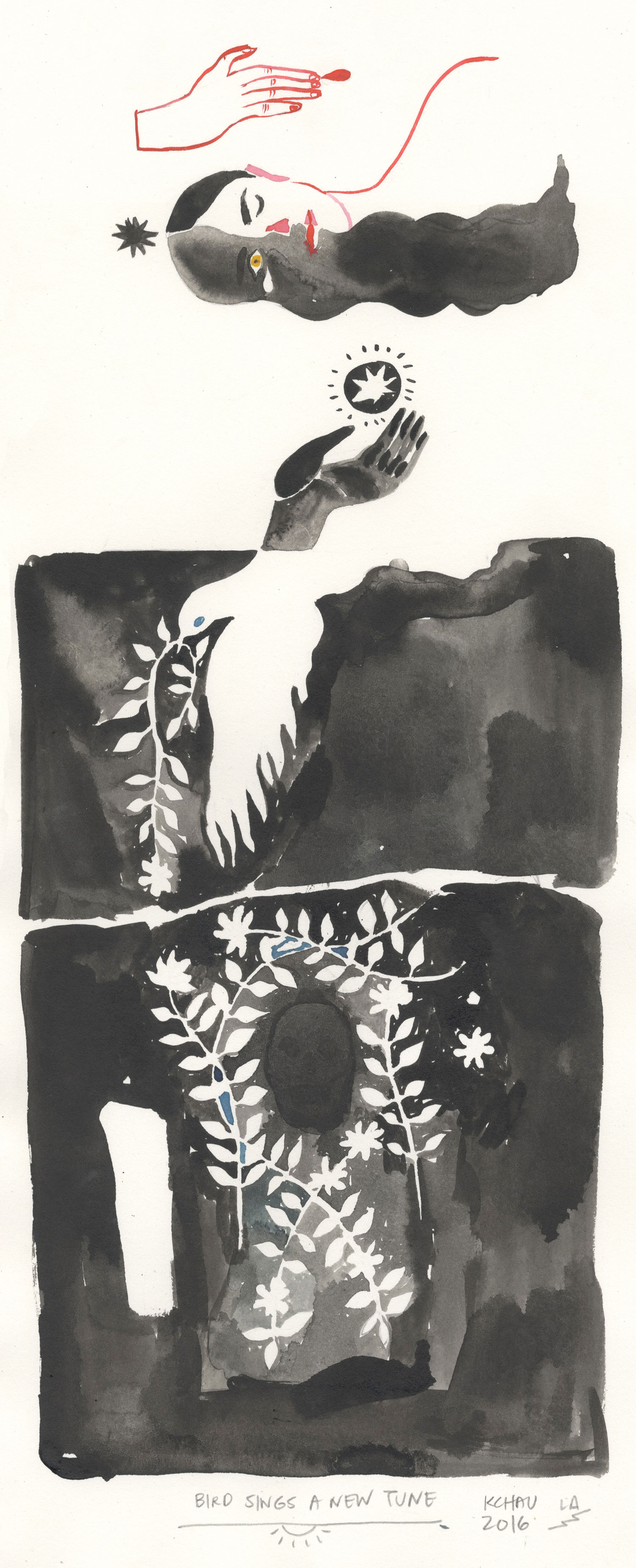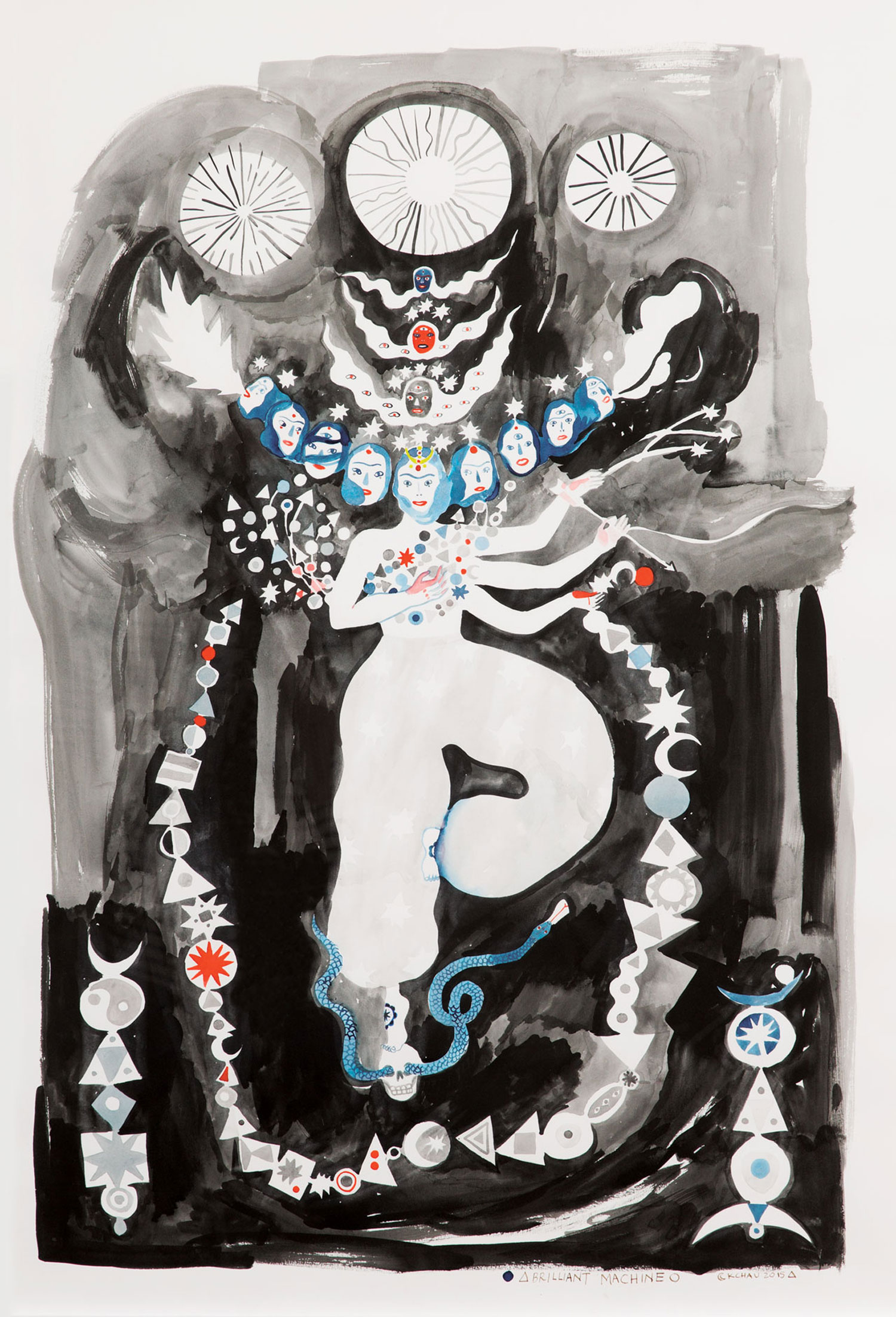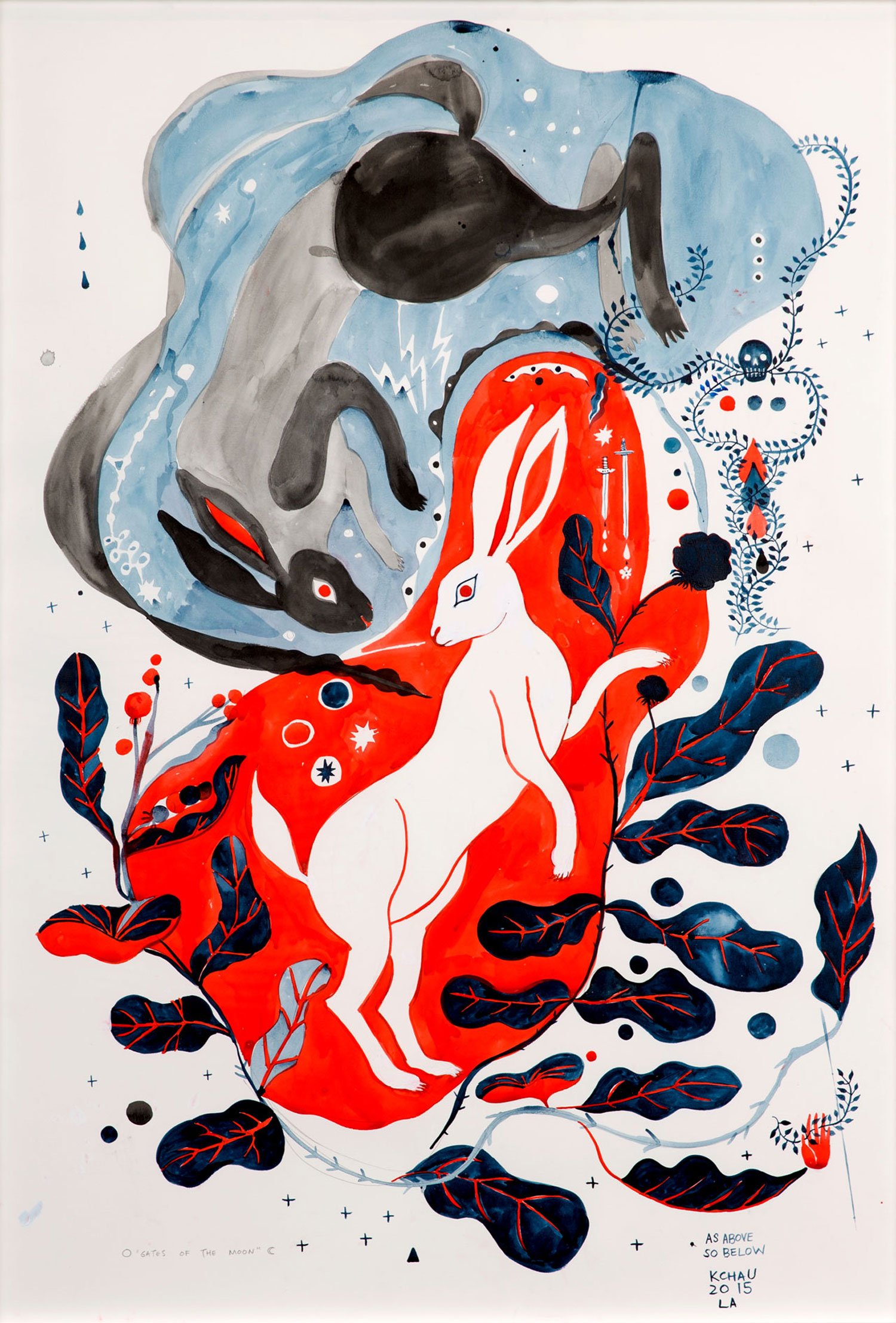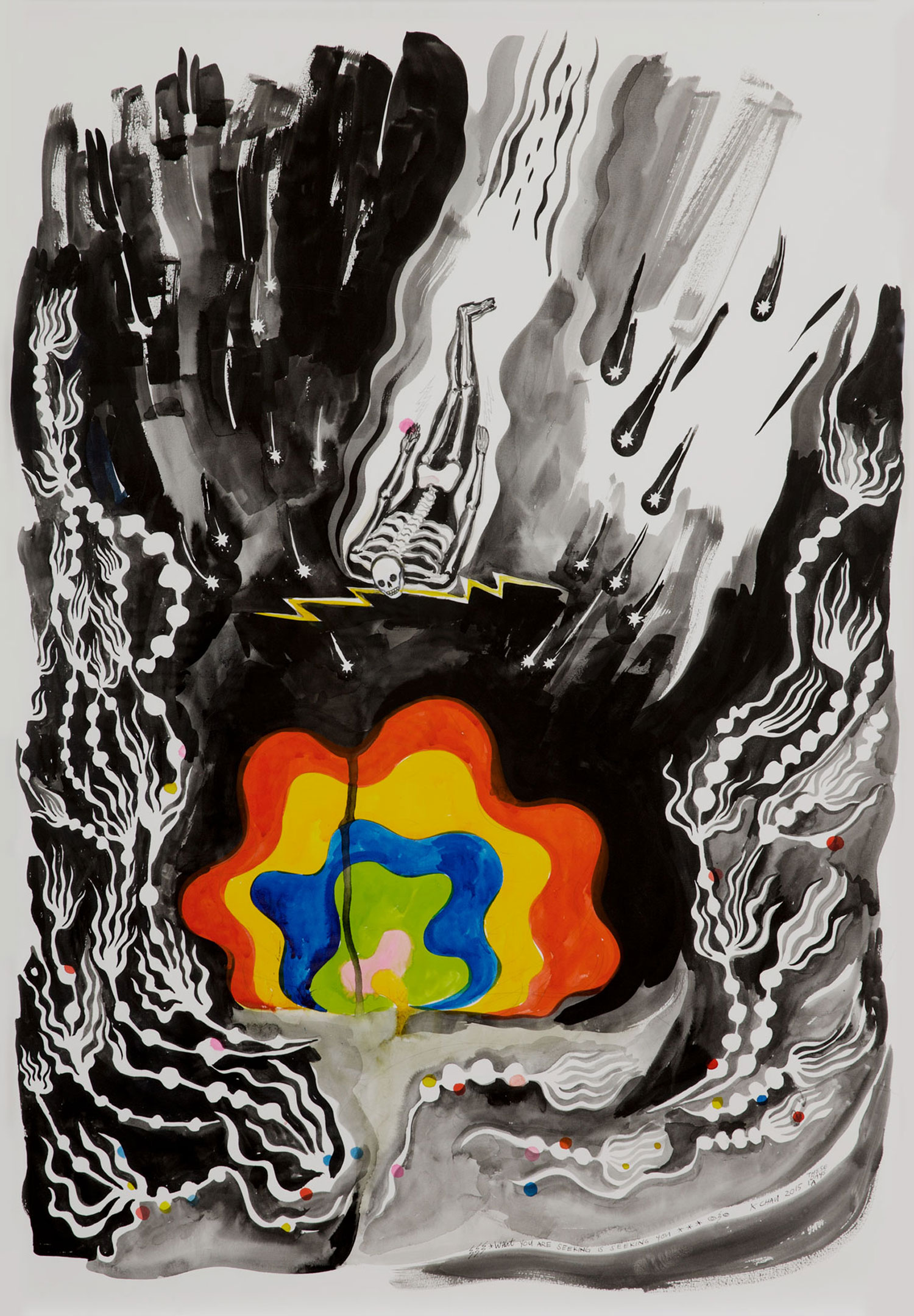 Follow Kris Chau on Instagram and Tumblr, and visit her websitehere.
Related:
Ancient Mystical Rituals Inspire an Intricate 'Cartoon Utopia' | City of the Seekers
A Victorian Parlor Game Gets Resurrected in LA | City of the Seekers
These Magical Murals Invoke Jewish Mysticism | City of the Seekers