On March 17, Jeremy Quentin has a busy day. He'll wake up and go to work at 11:30 AM as a bartender, where he'll serve drinks for eight hours. Then he'll hop on his bike, guitar slung across his body, and head into downtown Austin to a bar where an amp and empty stage waits for him. As Small Houses, the folk-country project he heads, he'll play for 45 minutes, starting at 8 PM, before getting on the bike again for a six-mile ride north to play another show at 10 PM.
"It's a little crazy for me. I think it's going to be a blast though," he says in a sleepy midwestern drawl. "This sort of stuff is fun: I like tending bar; I like playing concerts."
This kind of schedule isn't typical for Quentin, but it's a special kind of hustle—or, for some, torture—reserved for one particularly busy week a year in Austin: South By Southwest. Since 1987, an increasing number of bands and music industry folk have descended upon the Texas city for showcases and panels, promising music discovery for participants on both sides of the stage. In recent years, the event has ballooned into a massive corporate-leaning festival focusing more on which A-list artists were going to make surprise appearances and the gluttony inspired by sponsor-funded free alcohol which has led to crowd control concerns and tragic accidents.
Still, SXSW continues on, with bands worldwide set to travel to Austin for this year's incarnation, running March 10 to 19. But for the acts who call the city home, the festival incites a cruel, ironic calculus. With its commercial impact on the city, South By offers a moneymaking haul for Austin's many service industry workers, a good portion of whom are musicians. But that same opportunity can also can mean getting sidelined from music just when the industry shows up in their home city to pay attention. The choice is often a matter of making two months' rent in a single day or playing a day show for "exposure."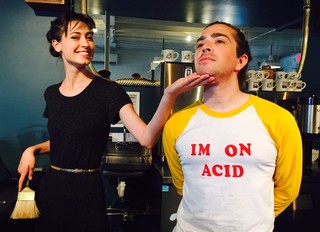 "When you play music long enough you realize how much exposure is worth, which is a hair more than jack shit," says Mike Garrido, guitarist in the garage rock quartet Leather Girls. During the day, he works at a coffee and beer bar. "It's a very difficult thing to justify to yourself and your landlord when you're like, 'Hey, I'm sorry I'm going to be four days late on rent, but I really had to play the Windex Mr. Clean Stage on West 6th Street at 12:30 in the afternoon. You never know who's going to be there.'"
This year, Leather Girls are playing two shows. Both are on Friday, March 17, for the sole reason that it's the only day all four members could get the day off. The rest of the group work at the likes of a ramen restaurant, an organic grocery store, and a music equipment rental company. Between the increased personnel needs and their varying schedules, organizing showcases becomes a logistical nightmare. Garrido estimates they had to turn down at least five performance offers.
Two major industries impacted by the increased tourism in Austin are bars and restaurants and rideshare services. In March 2016, overall alcohol sales in Austin totaled $83.4 million, with over $900,000 in revenue from the JW Marriott hotel alone. Rideshare service Lyft gave four-and-a-half times as many rides during last year's conference as the year before. (Due to city regulations, Lyft and Uber are no longer operating in Austin, but there are plenty of other ride-hailing options.) With these statistics, it becomes really hard to turn down a shift.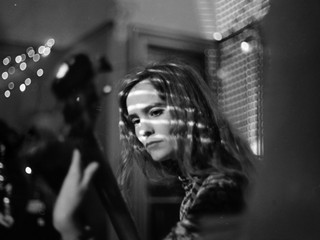 "I know I could be making money during that time," says Sarah La Puerta, who is playing with three bands during South By and also works as a rideshare driver. "You can make a lot of money that week, probably as much as you could make in a month normally." She's already tired just thinking about her itinerary: She has shows with Tele Novella, Thor & Friends, and Roses, and she is busy trying to push one show up an hour and another back an hour. Despite it all, she admits she accepts all gigs reluctantly. She even feels a little guilty about it. "A gig during South By doesn't normally come with the same benefits of playing a normal show. The sets are shorter; getting in and out of there is harder. It's a total crapshoot of how the show's going to be. It could be totally empty. Every show's a gamble."
In addition to his bartending job, Quentin is juggling three other opportunities. He can use the extra cash to pay for the studio time he has booked, which he figures may be the best investment in his music career. The beauty of South By, he says, is that he's able to pick up a few more hours, earn six months' worth of studio time and reap the rewards of playing live while on tour later. That's the justification he's giving himself after turning down a show.
"I could play the show, but I have to make a decision," he muses. "Do I want to make 300 to 400 bucks tending bar or do I want the opportunity to play for 40 people?"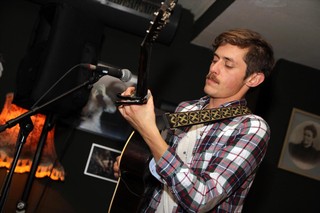 Paired with the potential for national press coverage, it's not all bad for local Austin bands during the third week in March. Playing the same venue as Thee Oh Sees in 2016 turned into a memorable experience for Garrido's Leather Girls. During the former's set, Garrido spotted a crowd surfing fan wearing a Leather Girls T-shirt. It was the only one the band had sold and was the cheapest available at $10.
"I'm sure it ended up at the bottom of a portapotty," Garrido chuckles.
The highly romanticized version of SXSW has long since faded for Garrido, Quentin and La Puerta. They've played long enough to know that playing 16 shows in ten days expecting a big break is all but a myth. But there is a local's guide to embracing and making the most out of the event: You welcome all your out-of-town friends to crash at your place, play shows you want to play with the bands you like, and try and make as much money as possible. If you're not down to welcome the exhaustion, La Puerta says, it's probably best to get out of town for the week.
Still, for Quentin, there's a bit of sentimentality to SXSW: it's the event that brought him to Austin. After growing up in Michigan and stints living in Boston, New York, and Philadelphia, Austin was the city that allowed him to get on his feet as a working musician. The festival introduced him to a great friend and booking agent, and it got him an opportunity to tour with a band he'd met.
"It's a combination of feelings," he says. "I appreciate the work, I appreciate the chance to play. It makes you really privileged. You're making rent for two or three months in one week's' time. It's a firestorm in that aspect. You don't love every minute of it but at least it's here."
Leather Girls at SXSW
Friday, March 17 – 2200 E. 7th St., more info
Friday, March 17 – Artist Group International's Official SXSW Showcase, Hotel Vegas Annex, 1500 E. 6th St., more info
Small Houses at SXSW
Wednesday, March 15 – Fruth Fest, Spider House Cafe & Ballroom, 2908 & 2906 Fruth St., 2:15 PM, more info
Friday, March 17 – Greenbelt Touring Official SXSW Showcase, Tellers, 607 Trinity St., 8 PM, more info
Friday, March 17 – Butterfly Bar, 2307 Manor Rd., 10 PM
Tele Novella at SXSW
Friday, March 17 – The Austin Chronicle's Hair of the Three Legged Dog, Barracuda, 611 E. 7th St., 3 PM, more info
Friday, March 17 – A Fine Southern Showcase, Fine Southern Gentleman, 507 Calles St. #109, 4:30 PM, more info
Saturday, March 18 – Spider House Cafe & Ballroom, 2908 & 2906 Fruth St., 3 PM, more info
Saturday, March 18 – The Future Is Female, Oskar Blues Brewery, 10420 Metric Blvd., 7 PM, more info
Thor & Friends at SXSW
Friday, March 17 – Obsolete Industries, 2207 E. 5th St., 1:20 PM
Lead photo courtesy of Jeremy Quentin
Allie Volpe will be wherever there are tacos and sad music in Austin this week. Follow her on Twitter.