This is an opinion piece by Zach Pollakoff, the founder of 1m1w1d, a NYC-based hybrid production company. He also serves as a senior music producer at Grey Group and is the Co-Owner of Twosyllable Records.
When good ideas meet talented people, only great things can happen.
That's the premise of Likeminds, a conference now in its second year and founded by Rachael Yaeger, owner of the digital shop Human NYC, and me, founder of 1m1w1d, a monthly series of arts events.

The most striking throughline at this year's Likeminds was how quickly a sub-theme came to dominate every corner of thought and action over the course of a weekend. (Even one filled with distractions like excellent food, endless booze, and a highly curated music program.) Rachael and I had initially chosen "growth" as the theme for presenters and participants. Yet, once the speakers got going, we all unexpectedly veered off into uncharted territory: our obligation as the creative class to give back to the community.

It wasn't entirely incidental. Social action was embedded in our program from the get-go, booking speakers like journalist/activist/Twitter-phenom, Lauren Duca, alongside former Department of Homeland Security official in the Obama Administration, Katie Reisner. Like so many other citizens of the world in 2017, we were fired up about politics while, at the same time, planning a conference meant to introduce tech-savvy go-getters with creatives inspired by art and advertising—an experience meant to spur talented folks to execute their vision, together. It's no surprise, then, that our subtle call-to-action was echoed by almost the entire roster of speakers, exhibitors, and audience members.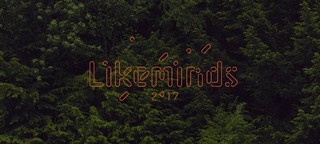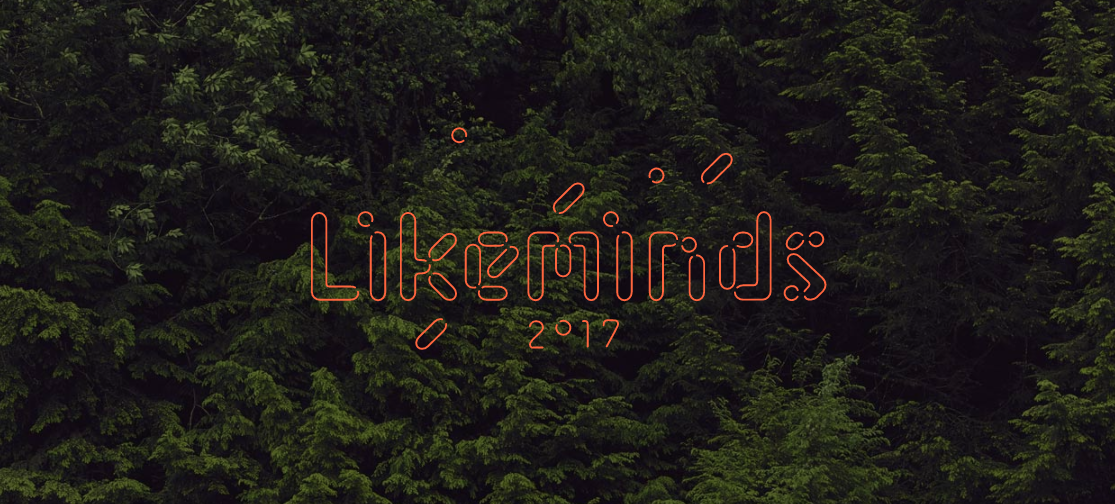 Life is messy
Our first guest, Omar Sosa, kicked things off by describing how he and his editorial partner see the world as disorganized. They have always strived to demonstrate that in their magazine, Apartamento. Each cluttered spread offers a more honest depiction of real living spaces than traditional, stark interior design imagery. Later that day, illustrator Ping Zhu alluded to her internal struggle in making her career as an artist, and yet she continues, motivated to defeat her own self-doubt and fear. "Life is messy," they declared. My question in return: What are we going to do about it?
Katie Reisner's answer got straight to the point.
After offering a comprehensive history of immigration policy in the US, and a few personal anecdotes about refugees (including her own father), she provided the audience with a list of websites that are "not state of the art" and could directly and immediately benefit from the talent in the room. (Since Likeminds ended a few days ago, we've already began connecting UX designers with political activists, putting that work in motion.)
"If you see an organization that could benefit from your skills," Reisner said, "just reach out. Immigration reform is in some sense a design problem."
Use what you know
Like Reisner, many of the speakers' work is ongoing, but one in particular, Jake Kahana, has already made his mark on an underserved community: seniors.
Kahana—the inaugural recipient of my organization 1m1w1d's annual artist grant—used his $10,000 prize to develop BettVR with Age, a body of virtual reality films for the elderly. The idea behind BettVR With Age came about when Kahana wanted to find a way to communicate with his ailing grandmother. In BettVR With Age's culminating documentary, Kahana introduces you to Craig, a bed-bound former Broadway singer who was able to virtually return to the stage with Kahana's help.


Graphic designer Joel Speasmaker cites losing his friend and mentor Geneviève Castrée, who passed away after a battle with cancer in 2016, as a driving force to champion diversity—a central mission of Castrée's. Whether working at a magazine, or on client work, Speasmaker makes it a practice to work with women and people of color—understanding that diverse representation broadens perspectives in every medium.


Broadening horizons as a practice
Defining the concept of diversity crystallized the political through-line in Likeminds speeches as the weekend went on. MIT Media Lab researcher Andrew Sliwinski touts diversity by a different metric: age. His work focuses on studying brain development in children, then applying lessons to adults in a program called "Lifelong Kindergarten".
Speaker Max Hawkins also touched on diversity, but in an unexpected way. For two years, Hawkins lived his life based on randomly generated suggestions from apps he built expressly for that purpose. He felt that the only way he could conquer his own inherent bias was to allow a computer to make choices for him about what to eat, how to dress, what events to attend, and, even briefly, who to date.

In speaking with Hawkins later over pizza, I explained that the goals of Likeminds and 1m1w1d mirror my own views on diversity. For Likeminds, we seek to commission and promote women and POC as speakers, artists, musicians, and ultimately, our audience. For 1m1w1d's annual artist grant, I urge panelists to choose a project that gives back to the community, whether it's Jake Kahana's BettVR With Age or our second grant recipient project, FAIR ROWS, whose creator Aaron Asis deals with the notion of access to public space.

On a personal level, as a relatively recent transplant to Bed-Stuy, Brooklyn, I asked Hawkins how I could diversify my own social group. In all of his experimentation, he said, the only way he'd been able to completely remove his personal bias was to let the computer decide. However, it to Rachael and I, it feels like what transpired this past weekend is a step in the right direction.
Growth doesn't happen how you'd expect
Likeminds 2.0 didn't stray completely from the idea of growth. One panel, called "Funded", covered ways in which startups build capital; another, "Growing Green," focused on the state of the cannabis industry. Responding to a question from attendee Lucia Diaz-Martin about how legalization in the US would affect POC, panelist Brooke Carpenter of Flow Kana spoke candidly about her involvement in Oakland politics. Her hometown just passed groundbreaking legislation that prioritizes permits for people previously jailed for cannabis offenses allowing them to enter and compete in the rapidly-growing industry.

The weekend closed with two very intentional choices: first, Etsy's longtime creative director Randy Hunt (who left this summer to join Artsy as Head of Design) offered a new model for growth. Instead of depicting it as a straight line, Hunt demonstrated how natural growth can build quickly, plateau, and fade honorably.
Closing speaker Heather Luipold of Google Creative Lab armed the audience with a key takeaway: tools for how to implement an idea. It was a motivational sendoff for Likeminds, encouraging our community—and eventually, a wider one—not to be discouraged, to work hard, and to make a difference.

Growth is, we've learned, not linear in nature, in business, for people, or for communities. Likeminds grew as seed of an idea and is changing drastically every year. We know our community is bigger than those who attend, but hope we can reach more and more each year. With every new diverse voice represented, we can begin to achieve our goal of introducing ideas to makers and change the world one project at a time.