American Sarah Schleper on What It's Like Skiing for Mexico in the Olympics
"A lot of [my husband's] family has become American and they are really proud of that fact. Now, I am extremely proud of being Mexican."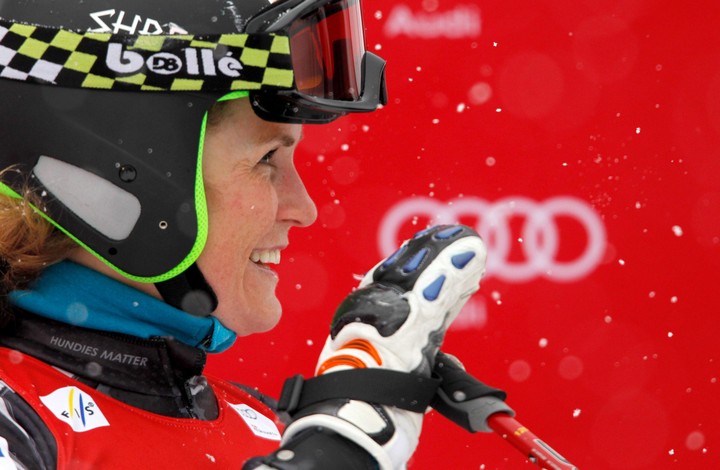 GEPA/USA TODAY Sports
When Sarah Schleper skis into the start gate at the 2018 PyeongChang Olympics in South Korea, she will become one of three women ever to compete in five different Winter Olympic Games as an alpine ski racer.

The Vail, Colorado native began her Olympic journey back in 1998 as a shy 19-year-old slalom ski specialist. Since then, she has gone on to seven national championships, four World Cup podiums, and three more Olympics representing the red, white, and blue. Later this week, Schleper will cap her career in the PyeongChang Olympic giant slalom—as a Mexican.
One of three skiers representing Mexico in this year's Games, Schleper admits her final competitive chapter has been anything but ordinary. But, after marrying Mexican citizen Federico Gaxiola de Lama in 2009 and retiring from the U.S. Ski Team on the backend of the 2010 Winter Olympics in Vancouver, Schleper (officially Schleper de Gaxiola) knew she needed to find a way to keep her ski career going.
Acting on the advice of family friend Hubertus von Hohenlohe, the Mexican-born German prince who founded the Mexican Ski Federation in 1984 (and has raced in six Olympics representing the red, white, and green; he's really his own story), Schleper decided that answer was her husband's home country. She embarked on a multi-year quest to represent Mexico on the international stage.
In 2015, after obtaining Mexican citizenship (a process that included living in Mexico and passing a Spanish exam, among other things) and having her move officially cleared by FIS, skiing's international governing body, Schleper made good on one of her sport's most unlikely comebacks. That year, she skied in the World Championships in her American hometown, sporting Mexico's colorfully designed speed suit against alpine powerhouses and former teammates Lindsey Vonn and Julia Mancuso.
Unlike her U.S. Ski Team days, Schleper's dual-nation Olympic dream has been funded by donations from friends and family. Though she had already qualified for the Games, that dream nearly came to a crashing halt in June 2017, after she tore her ACL training at Oregon's Mount Hood. Miraculously she made it back to snow in time for Christmas, training and living with her two children Lasse, 10 and Resi, 4 in northern Italy ahead of the Games (they will rendezvous with Federico in South Korea). Now, just days shy of her 39th birthday, Schleper is poised to complete her mission, skiing her Olympic curtain call for the neighbor she now considers home.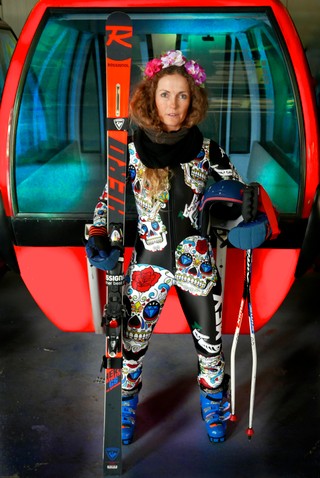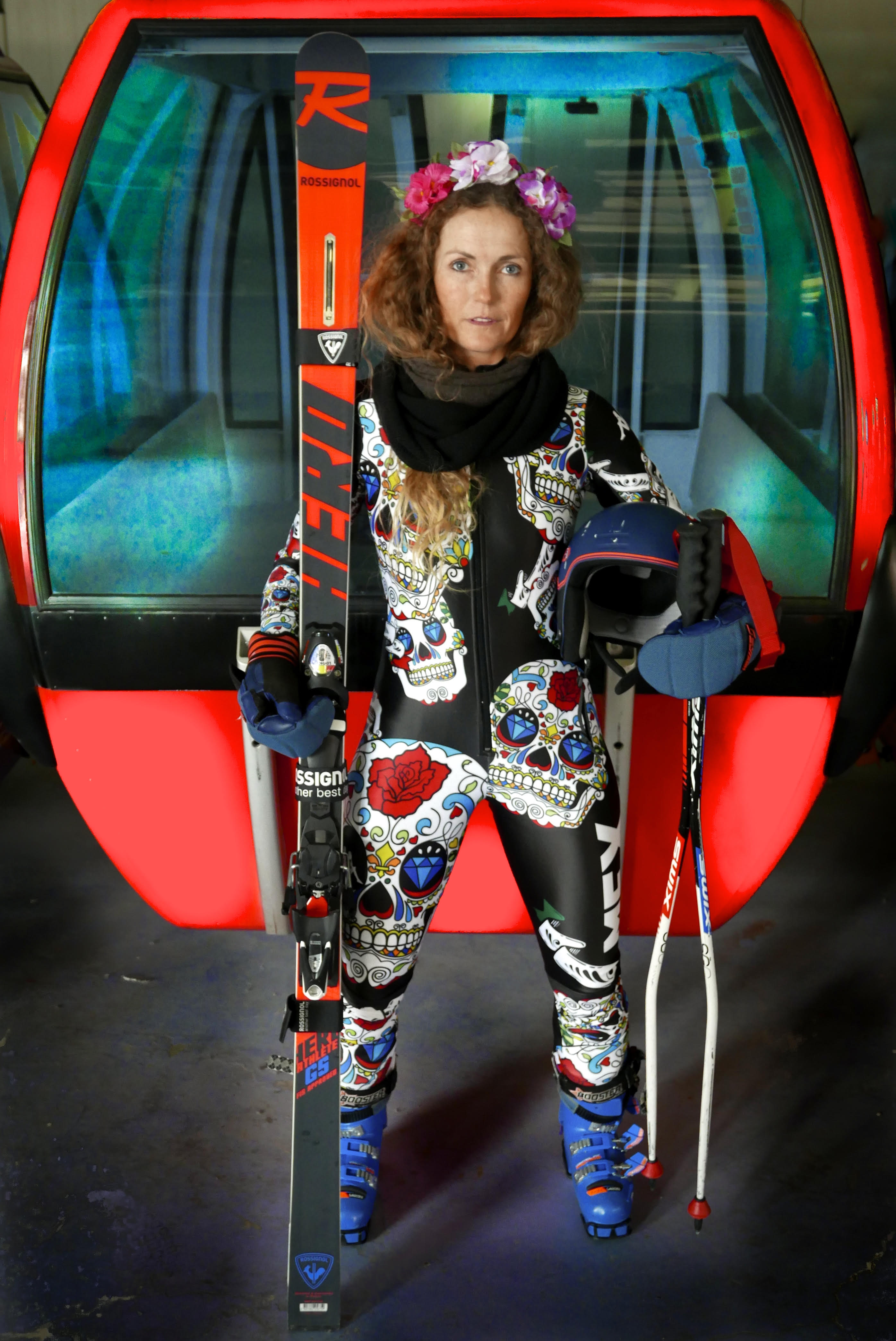 What was your motivation to compete for Mexico?
I don't know if being in love with the country and the people is my motivation for competing for them, because deep down my motivation to compete comes from my own competitive nature, but the fact that I had a passion for Mexico, and my husband ended up being from Mexico—I think we were destined to be together and have all of these things come into place. It's a combination of competing with my love for the country.
Is there a history of people switching nationalities to compete in the Olympics?
I'm the first female ski racer to do it for Mexico, but there are quite a few people that have switched nationalities to compete, actually. One of my friends Kilian Albrecht raced for Austria in the 2002 Olympics and then switched to Bulgaria for the 2010 Games, so he knew all of the rules and the laws behind it, which helped us.
What was that process like?
I had to go to the U.S. Ski Team and ask them to release me in order to keep my [FIS] points. They agreed, then my case went to a FIS meeting for review and they were excited to have more countries involved. That was actually the easiest part.
Tell us about your first World Championships as a Mexican.
I didn't feel like I was really competing for Mexico because I was at home and everyone was around. Last year in Switzerland for the World Championships, that's where I felt it. With all of the drama from the election in the U.S, there were a lot of people asking me about it, so I felt really proud to be uniting the two countries versus dividing.
What do the Olympics mean to you?
Sport is generally about competition and being the best, but I think the Olympics is more than that. We're all there as different countries making new friends and uniting as a world in the name of sport. It's a peacefully competitive way to get the whole world into a single place, I don't think there's any other event that does something like that.
Do you remember walking into the opening ceremonies with the U.S. Team?
It's something you see on TV as a kid but when you're actually in that stadium walking with a group of people that have worked this hard to be there, it's a really incredible feeling.
---
---
How will this year feel different?
I think this will be my most emotional because I know it's going to be my last Olympics and I'm going to be competing for the country of my family. It's a small team, and we'll be in the middle of the pack. I'm an 'M' now instead of a 'U', so that will be really different.
Has anyone spoken out against your change in national team?
Some people have put some negative comments on my YouTube page, but no one has said anything to my face.
In a way it's a little bit uncomfortable because you don't want to be a fake. But, ultimately my family is Mexican, my husband is Mexican, my kids are Mexican, and I am a part of that.
A lot of [my husband's] family has become American and they are really proud of that fact. Now, I am extremely proud of being Mexican—extremely proud of what I've done to get here. Nothing can take that away, none of those negative feelings. I don't regret it, I don't feel bad, I feel proud.
Have you had any doubts through this process?
No, I don't have any doubts at all. I want to keep going and get into a sixth Olympics. I'm not sure how I'll do it, but maybe there is a way.
After years of representing the U.S., now you're racing them. What's it like to compete against your old teammates?
It's sometimes hard to see my old team from the outside. That team has it all. That's great for them and makes me realize how much support we had [with the U.S. Ski Team].
Sometimes it makes me jealous, so I have to just remember that it's about being content with where you are and what you're doing and not necessarily be on the other side. As far as competing against [Americans] Lindsey [Vonn] and Mikaela [Shiffrin]—it's always fun.
One of the main Olympic narratives has always been national pride. What is your stance on that as an athlete that will have represented two nations?
Obviously, I have my roots in the U.S.—that's where I was born, that's where my dad raised me. I had a U.S. passport first, and I never dreamed in my life that I would have two—I don't think most people do dream about that. But as you see more places and get married to someone that isn't American, it gives you a sense of pride that's much different than being born where you are. It's almost like a choice, you chose that new nation. In a way, I feel like that can be stronger than the pride you have for the nation you were born into.
Do you feel like you need to choose?
No. I'm just half and half now.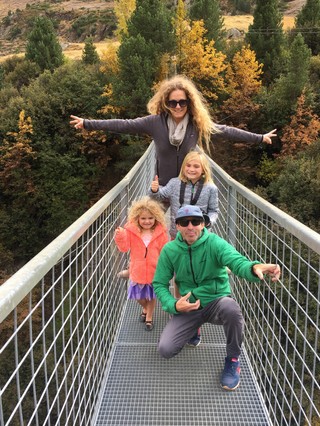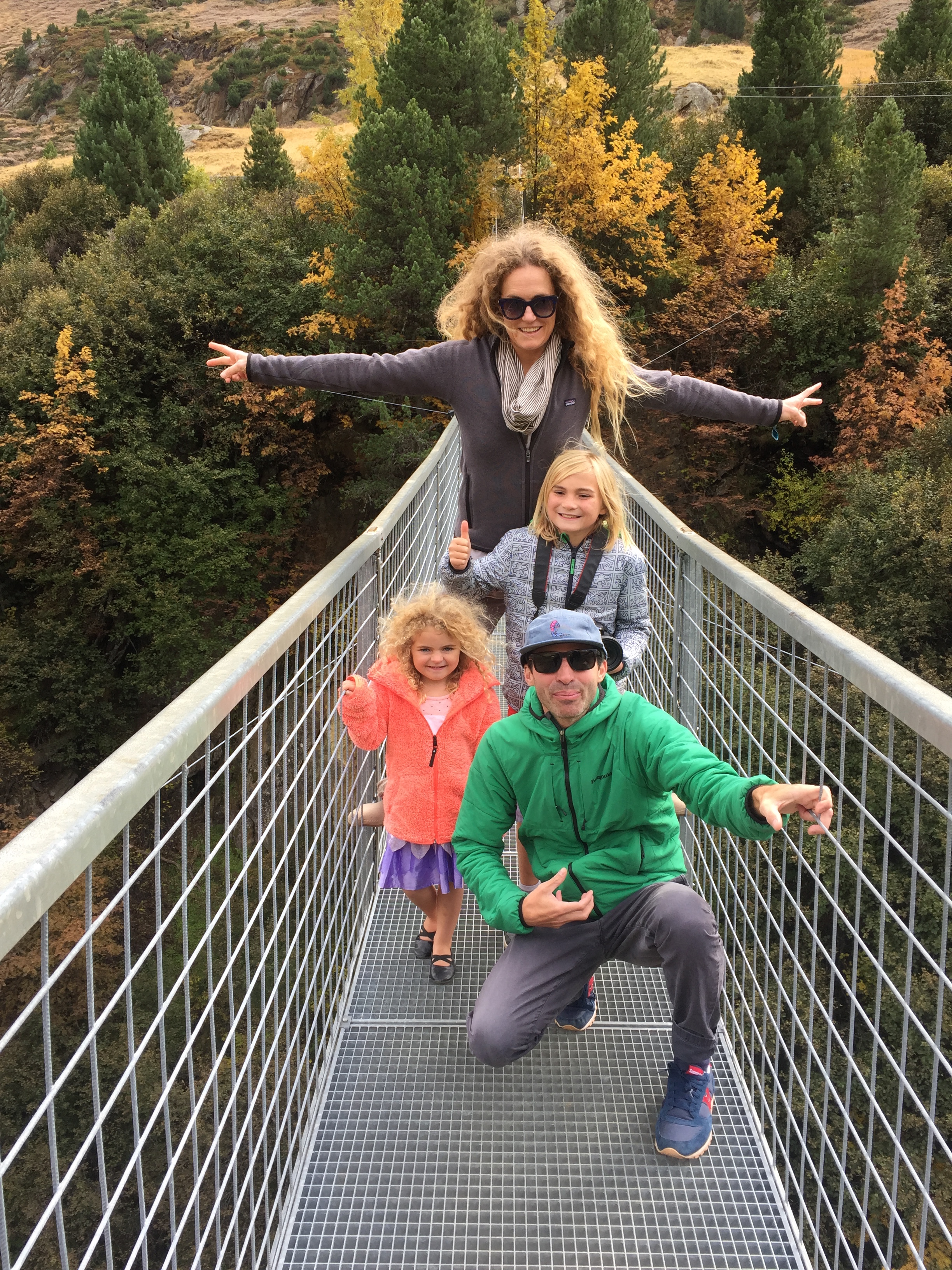 The world has changed quite a bit since your emigration journey began, how does it feel to be a Mexican athlete living in the U.S. today?
That's definitely a really hard thing. Politics make me kind of sick, but when a person or a community looks down on another community and counts them as lesser, I have a really hard time with that. I'm a little bit ashamed.
Does your ski racing story hurt or help this situation?
It's hard to say what impact one solo person can have, but I think this gets people talking and wondering about national pride, and the difference between races and cultures.
In some ways, I think what Trump is doing, with this segregation and this classism, and sexism, it's making people open their eyes. We had this huge cultural revolution in the 60s and 70s, so maybe this jump back will give us a bigger jump forward.
What are you doing to help the Mexican ski community?
Because Vail has such a large influx of Mexican skiers, and since I've qualified for the team and had my Mexican citizenship, it's been a natural flow for them to come through me and learn about skiing. The community that has been living in Vail has direct access to me, they've seen me on TV and ask about me helping their kids.
Right now, I'm working with three families that have relocated from Mexico City. These kids have potential.
Wait, are you starting a satellite Mexican ski program in Vail?
Yes, well, that's the ultimate goal. Obviously, it's breaking through some barriers, but I think that it's something that we can obtain. Ultimately—and maybe it's not in Vail—I would love to have a place where people can live, train, and eat, and study. That would be a really cool thing to provide. Some families in the area would be interested in making that happen.
Will your own kids be a part of the Mexican Ski Team?
Sometimes Lasse trains with us in the summer. He doesn't want to be a racer, but he's a great skier. I'm pretty sure he'd compete for Mexico though. It's a long way away, but there's an opportunity there.