Even After Overdosing, Most Pain Patients Still Get Opioids
It didn't matter if the overdose was on heroin or prescription painkillers.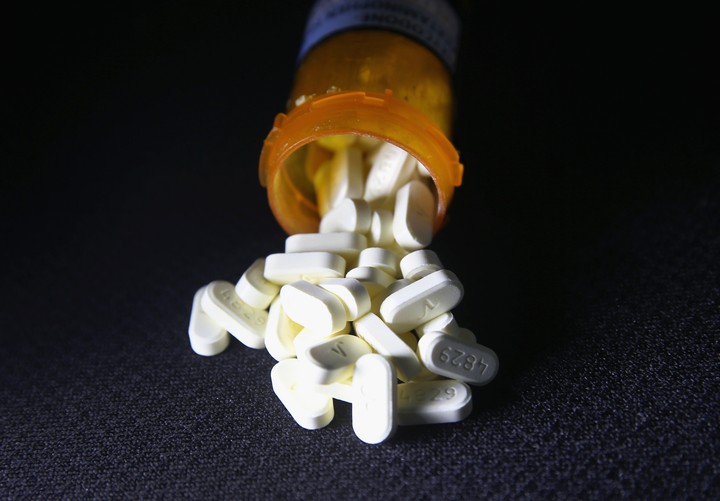 John Moore / Staff / Getty Images
Sometimes, a non-fatal drug overdose is an opportunity for a drug user to examine their lifestyle and seek treatment, or for doctors to suggest addiction counseling or reconsider a patient's prescription dosage. But often after a patient overdoses, little or nothing changes in their treatment.
A new study in the Journal of the American Medical Association looked at five years of records from nearly 14,000 Medicaid patients in Pennsylvania who had overdosed. They found 44 percent were still prescribed high doses of opioids for up to six months after they OD'd, regardless of whether it was on heroin or prescription painkillers.
Even though these patients received medical attention for their overdose, researchers from the Department of Health Policy and Management at the University of Pittsburgh found only slight increases of medication-assisted treatment. MAT, which includes drugs such as buprenorphine or methadone, is widely considered the most effective method for treating opioid addiction.
"We had hoped to see a greater response," Julie M. Donohue, the senior author of the study, told the Philadelphia Inquirer. But she also said she was not surprised by these results—a study from last year saw 91 percent of patients were still given opioids following an overdose. Seven percent overdosed again.
In that study, published in the Annals of Internal Medicine, researchers looked at nearly 3,000 commercially-insured patients prescribed opioids between 2000 and 2012. Seventy percent of patients who continued receiving an opioid prescription after overdosing obtained them from the same prescriber.
---
More From Tonic:
---
"In some cases, overdoses may have reflected therapeutic error rather than opioid misuse," the researchers wrote. "In these and other cases, providers may have believed that the risk–benefit ratio favored continued opioid prescribing. Conversely, providers might not have had the knowledge or skills to identify and treat opioid use disorders." They added, "Our finding that almost all patients continue to be prescribed opioids after overdose is highly concerning."
Because most overdoses are treated by emergency personnel, some doctors may not even be aware their patients overdosed, thanks to limitations on information sharing. So what should a doctor do in these cases?
One suggestion is co-prescribing naloxone, an opioid overdose reversal drug, with any high-dose opioid prescription—regardless of whether or not the patient has a history of drug abuse. The National Institute on Drug Abuse saw a 63 percent reduction in ER visits for patients that were co-prescribed naloxone.
What's less clear is whether or not a doctor should necessarily cut a patient's opioid prescription after an overdose. After all, 25.3 million adults suffer from chronic pain in the United States—so it's not as if some people don't need strong painkillers.
As researchers in the Annals of Internal Medicine put it, "Simply eliminating opioid prescribing for patients who had had an overdose is not sufficient for patients with opioid use disorders because some may turn to diverted or illicit opioids. Rather, efforts to identify and treat substance use disorders in these patients are needed."
But in many cases, limiting opioid access—rather than expanding access to treatment—is exactly what some organizations are doing. Often, insurers have "erected more hurdles to approving addiction treatments than for the addictive substances themselves," according to the New York Times. In one example, it was easier to get morphine than buprenorphine, even though morphine is far more addictive and deadly.
Last week, CVS Caremark announced plans to restrict dosage and supply of opioids, possibly in response to letters sent to them from the New York State attorney general's office asking how they were responding to the opioid epidemic. Ohio recently implemented similar rules, while across the nation many states are decreasing opioid prescriptions.
It's unclear how much impact these policies will have on overdose rates, if at all. But it's obvious to some researchers that if a patient ODs on opioids and doctors only continue to prescribe the same meds, it's a missed opportunity for substance abuse treatment.
Read This Next: This Is Exactly How I Became Addicted to Heroin