More women than ever are running for political office. Sign up for our newsletter following them.
Forget the blue wave. There's a "green wave," of cash, heading Democrats' way. Monday marked the final deadline for filing fundraising hauls with the Federal Election Commission (FEC), and Democrats have now raised $252 million in the 69 most competitive House races. In total, the party controls almost two-thirds of all money flowing through House races this year. Money, obviously, isn't everything in politics. (Look at how much Hillary Clinton spent on her presidential campaign, and then look at who's in the White House.) Still, all dollar signs point to Democratic victories across the country.
Even if every single female candidate wins her congressional race, though, women still won't make up half of Congress (or even close). But what would the country be like if women did represent a significant chunk of Congress? Or if political observers realized that not all women vote alike? This Missouri state lawmaker, who may be one of the nation's last anti-abortion Democrats, proves they don't. Or just take a look at Arizona's all-women Senate race, where the candidates met Monday night for their first and only debate — and took the opportunity to hammer each other over their wildly different records on issues like the military and healthcare.

Missouri Democratic Sen. Claire McCaskill collected $8.5 million, which means one of the Senate's most vulnerable Democrats out-fundraised her opponent, Republican and Missouri Attorney General Josh Hawley, nearly four to one. But McCaskill has slightly less cash in the bank than Hawley — an ominous sign with just three weeks until Election Day.
FYI: Outside groups are flooding Missouri's Senate election with money. As of Monday, they'd spent nearly $48 million in the state, the Center for Responsive Politics found.
Democratic women in three top-priority House districts are out-raising their opponents. Katie Hill, in California's 25th Congressional District, and Kim Schrier, in Washington's 8th District, raised $3.8 and $3.7 million, respectively. (That's particularly big news for Schrier, since her district has never sent a Democrat to the House.) Abigail Spanberger, in Virginia's 7th, took home just shy of that, with almost $3.6 million. All three are running in GOP-held districts Democrats are praying will flip.
FYI: Hill also stars in VICE News Tonight's "She's Running" series, which you can watch here.
Rep. Mia Love is trying (and failing) to clear up her issues with the FEC. Love, who represents Utah's 4th District as Congress' only black Republican woman, told reporters that the FEC would clear her of accusations that she'd illegally raised $1 million for a primary challenge Love knew she wouldn't have. But the FEC declined to comment on the matter. So far, Love has raised a total of $4.5 million.
Sen. Elizabeth Warren is an "impolite arrogant woman." At least, that's what now–White House Chief of Staff John Kelly thought last February, after the Massachusetts Democrat chewed him out over the Trump administration's travel ban, an email obtained by BuzzFeed News found.
Warren also released a DNA test this week that indicated one of her ancestors was at least part Native American, making her heritage anywhere from 1/32nd to 1/1,024th Native American. She then demanded that Trump pay up the $1 million he pledged to give to a charity if the Oklahoma-born senator proved she had Cherokee ancestry, which Warren has said she does.
The president initially denied that he'd made the promise. (He did, on camera.) Then, Trump said he'd only fork over the money if he "personally" tested Warren. She took that offer as a "creepy personal threat."
FYI: A Cherokee Nation spokesperson called Warren's attempt to use a DNA test — which does not constitute tribal membership — as a way to align herself with Native Americans "inappropriate and wrong."
Minnesota Senate hopeful Karin Housley once compared Michelle Obama to a "chimp." The Republican state senator, who's running against Democratic Sen. Tina Smith, attacked Obama's posture when she met Queen Elizabeth II. "Speaking of Bedtime for Bonzo, I think even that chimp stood up straighter than Michelle," Housley wrote in a 2009 Facebook post, the Huffington Post reported this week. When HuffPost asked Housley's spokesperson about the racist post, he suggested that the outlet was doing Smith's "dirty work."
North Dakota Sen. Heidi Heitkamp apologized Tuesday after her campaign published a newspaper ad that mistakenly named survivors of sexual assault and domestic violence. Some of the women on the list hadn't give their consent to be outed, while others hadn't experienced abuse at all. "This was incompetent. It was wrong. It should have never happened," said Heitkamp, who emphasized her support for sexual assault survivors when she voted against confirming Brett Kavanaugh to the Supreme Court.
Leslie Cockburn, a Democrat running for Virginia's 5th Congressional District, is facing criticism for campaigning with Hollywood elites— specifically, Cockburn's daughter, actress Olivia Wilde. Meanwhile, her opponent Denver Riggleman "liked" several racist, sexist, and generally offensive Facebook pages, BuzzFeed News reported, including one that mocked rape. His spokesperson said Riggleman "does not remember liking some of these pages." FYI: Cockburn once melted the internet by accusing Riggleman of liking "Bigfoot erotica," which he denied.

Women of color now make up 7 percent of all candidates for congressional office, according to a new report from the Reflective Democracy Campaign. That number might not sound like a lot, but it's actually an improvement: Since 2012, the number of women of color congressional candidates has spiked by some 75 percent.
The number of women of color running for state legislatures has also increased by 75 percent over the same period. Most of those gains, though, have been on the Democratic side of the aisle: White men comprise 41 percent of Democratic candidates, compared to 76 percent of Republican ones.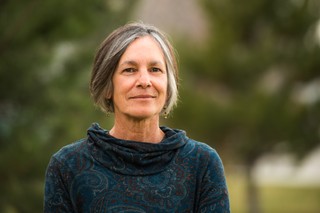 "It's really nice to go out and meet people — they say, 'Yeah, we're really not that excited about the Republican or Democratic Party right now. We want some moderation in the conversation.'"
— First-time candidate Marsha Holland, on running unaffiliated for Utah's 73rd state House District.
Holland decided to run without the backing of a major political party because she felt both parties' agendas didn't address her district's concerns, like clean water, affordable housing, and public lands. (The district includes two national monuments that Trump announced an unprecedented plan to shrink.)
So far, her message seems to be resonating: Holland has out-fundraised her Republican opponent Phil Lyman in an overwhelmingly Republican state. While she's garnered $4,878, mostly in small chunks from more than 40 donors, Lyman raised $3,250 from just four donors, according to state records. "We're at the beginning of a period of change in how people look at politics," Holland said.

What do West Virginians think of Sen. Joe Manchin's decision to become the sole Democrat to back Kavanaugh's confirmation? Veteran Republican pollster Frank Luntz convened 12 West Virginian swing voters to find out.
Karen Monahan accused Minnesota Democratic Rep. Keith Ellison of domestic abuse back in August, but so far he's managed to escape lasting consequences over the allegations — including among Democrats, who called for both Kavanaugh and then-Minnesota Sen. Al Franken to step down.
In the five years since the Supreme Court gutted the Voting Rights Act, almost 20 percent more polling stations per capita have closed in jurisdictions freed from federal oversight — aimed at curbing policies that could disenfranchise minority voters — than in the rest of the country. That could make voting far harder for people of color and low-income individuals.
If you plan to be in Los Angeles on Oct. 21, buy a ticket to Politicon, a nonpartisan political convention featuring everybody from Michael Avenatti to Chris Christie. The VICE News team (including me) will screen an episode from VICE News Tonight on HBO's "She's Running." We'll also take questions about the filming process and the year ahead for women candidates.
That's all for this week, but if you want to say hi — or send any tips — email me here. You can also find me on Twitter at @carter_sherman. Thanks to Leslie Xia for the design.
Cover image: This combination of file photos shows Missouri U.S. Senate candidates in the November election, Democratic incumbent Sen. Claire McCaskill, left, and her Republican challenger Josh Hawley. (AP Photo/Jeff Roberson, File)