The New School in New York City has always been seen as a progressive institution, but it's also a trailblazer for sustainability on campus.
"Our definition of sustainability goes beyond simple 'eco-friendliness," Molly Craft Johnson, The New School's University Sustainability Associate, told VICE Impact. "Sustainability is not only a matter of reducing waste and carbon emissions but also about re-thinking and restructuring our social and political systems to create justice and equity at the same time that we strive to be conscientious about our impacts on the planet."
The University Center (UC), located at Fifth Avenue and 14th Street in Manhattan, is the school's campus hub, and the most concrete example of the school's continued commitment to the environment. The building is certified LEED Gold by the U.S. Green Building Council (USGBC), making it one of the greenest academic buildings in the country. Cornell's sustainable campus initiatives require that all new Ithaca construction carry the minimum LEED Silver certification.
Representing 25 percent of the university's total square footage, the 16-story building houses classes, a library-research center, auditoriums, cafe, cafeteria, and a 600-bed student residence hall. On the fifth floor of the UC is The Baldwin Rivera Boggs Social Justice Hub which serves as a community organizing space, which the school sees as a necessary step to build sustainability, not to mention having an elevated space devoted to organizing around social causes supports involvement on campus.
The urban setting of the university means that it lacks a quad, or communal outdoor area typical to other more traditional university campuses. According to Erik Eibert, Assistant Director of Sustainable Initiatives, "A large grassy quad is a defining feature of a lot of colleges and universities. The New School doesn't have this at all. The architects wanted to create this inside the building. They did this by using 'community stairs.' They are wide and invite people to use them as opposed to other stairwells that are only utilized if an elevator is broken. They weave through common and open spaces, and you are more likely to see people if you take the stairs." Increased stair usage encourages a healthier lifestyle, creates opportunities for students to interact, and reduces stress on elevators (building operations was able to remove 2 elevators from the UC because of the use of stairs).
---
Check out more videos from VICE: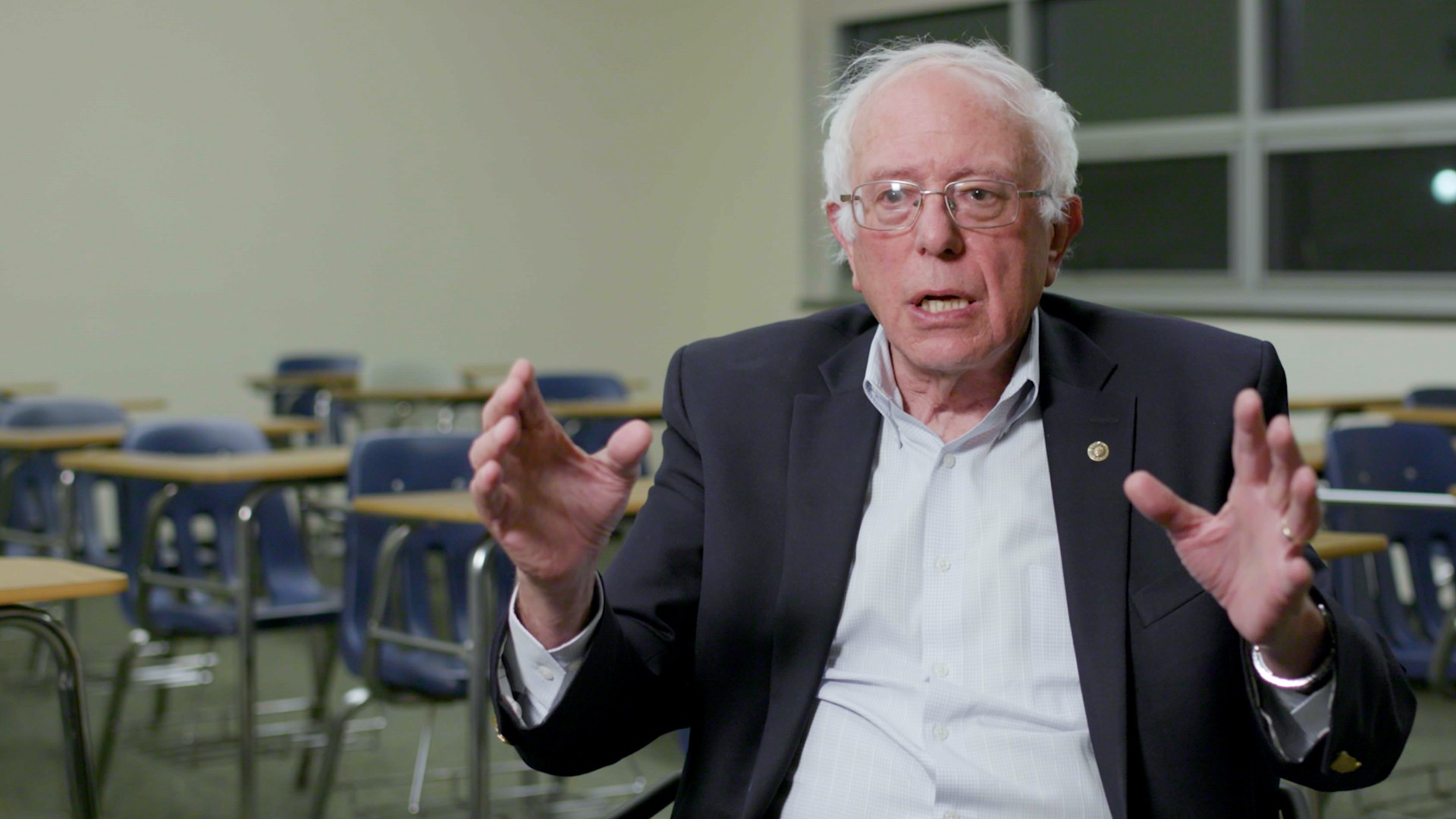 ---
The New School volunteered as the only college or university participant in the inaugural NYC Zero Waste Challenge, which tracked waste and raised awareness on campus. As part of the OneNYC Plan, New York City has a set a goal of sending zero waste to landfills by 2030. The Mayor's Office of Sustainability organized a pilot of a program where businesses were invited to match the city's zero waste goals by diverting at least 50 percent of their waste from landfills and incineration.
According to Johnson, "The New School's effort was more complex than the other participants in the Challenge, as The New School is a campus, with multiple buildings. The school was able to help contribute data and improve upon formulas that measure different waste streams for future program participants."
Sustainability and commitment to the environment at the school go deeper than this hub of a green building, and efforts to conserve on campus, as the University has also committed to ensure that its investing practices align with its sustainability mission and goals.
In January 2015, President David Van Zandt officially stated The New School's plans to divest the endowment portfolio from fossil fuels, which essentially meant that it was getting rid of stocks, bonds, or investment funds that are unethical or morally ambiguous - in this case tied to fossil fuels.
According to Johnson: "At the time that The New School Board of Trustees approved the motion to divest, less than 5 percent of the The New School's endowment was invested in fossil fuels. Because of the small proportion of our endowment that was invested in fossil fuels, to begin with, much of the debate around divestment hinged on the question of whether it would be a truly impactful action for the university to take. As one school with a small amount invested, we wouldn't cripple the industry, but it was symbolically important to us as an institution. Ultimately, it was decided that we would divest because it was the right thing to do given The New School's commitment to sustainability, and that we would commit as a University to expanding our sustainability efforts."
This investment decision reflects an effort on the part of students, faculty, staff, and community members to encourage the university to match its environmental rhetoric and address climate change on a deeper level.
The campaign to divest the endowment officially began in 2013 following an occupation of the school's 65 Fifth Avenue location by over 100 students in 2008, who were opposed to former University President Bob Kerrey, and the investment of the school's endowment. Their demands included a call for transparency around investments and the creation of an Advisory Committee on Investor Responsibility (ACIR) to encourage the university to make their investments match their greater community values. As a University with a progressive history, offering studies in sustainability, protesters felt that there was a clear disconnect between stated values and actual policy.
Guney Isikara, ACIR Research Assistant, told VICE Impact, "As of March 2014, The New School's total endowment was about $220 million, and its investment managers had exposure to stocks of 28 (out of 200) corporations listed as 'fossil fuel corporations' by the non-profit organization 350.org back then. This made up about 1.4 percent of its endowment.. With encouragement of the student body - mediated by the ACIR - the fossil fuel holdings were pushed back to 0.19% of our total endowment as of November 30, 2015. Moreover, the university also committed to investing 1.4 percent of its endowment in renewable energy."
Fossil fuel divestment directly addresses the industry's responsibility for climate change, and cuts their financial resources. If you are interested on ways to start a campaign at your institution, check out Go Fossil Fuel Free or 350.org lease visit: https://gofossilfree.org/ and 350.org.
You can also make a difference in your city or town by telling your mayor that you're ready for them to commit to 100 percent renewable energy. Take action today to make an impact on tomorrow.