One year after their front office incomprehensibly decided to throw Dwyane Wade and Rajon Rondo onto a team that desperately needed to surround All-Star Jimmy Butler with ball-moving floor spacers, the Chicago Bulls have assumed pole position as the most depressing team in the NBA.
A surprisingly bubbly preseason without their best player (Zach LaVine) on the court doesn't change that, and it's hard to take much from a series of exhibitions. But that doesn't mean Chicago's October play can't give us some insight into what its best-case scenario looks like.
What the Bulls lack in talent, they could make up for with a joyful playing style, relatively sensical roster construction, and the reckless abandon that comes with no actual expectations. What happens if Chicago adopts unselfish, modern principles that maximize everyone's strengths? What if they do it in a way that doesn't mess with their lottery odds?
This brings us to another question that sits at the foundation of every optimistic belief held by the three or four people (myself included) who choose to be encouraged by such a crestfallen franchise: What if Fred Hoiberg—now armed with an inexperienced, moldable roster and no expectations—is actually good? Not quite on the same level as Brad Stevens, but cut from a similar cloth: young, mild-mannered, and adaptable. What happens if the castoffs, now free to enjoy their coach's once-ballyhooed system, somehow thrive inside it?
The Bulls front office has made a catalogue of wretched decisions since (and before) Hoiberg was hired, and most of the ingredients he's cooked with over the past two years have either been rotten or totally mismatched. And still, Chicago was primed to pull off a major first-round upset last year against Stevens' Celtics before Rondo hurt his thumb. (The Bulls, with their 2-0 lead heading home, still could've won had management drafted/signed/traded for a suitable backup ball-handler at any time during the season.)
It feels weird to be optimistic about a guy perceived to be one of, if not the, worst head coaches in the NBA. But take everything you just read into account and it's harder to measure how much of Chicago's stench can be attributed to Hoiberg.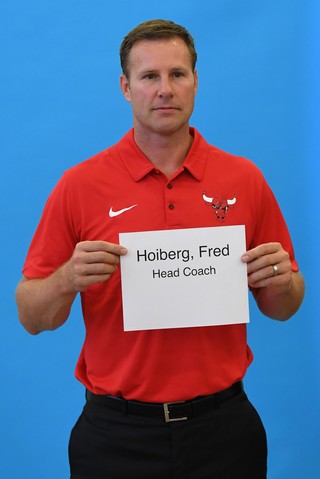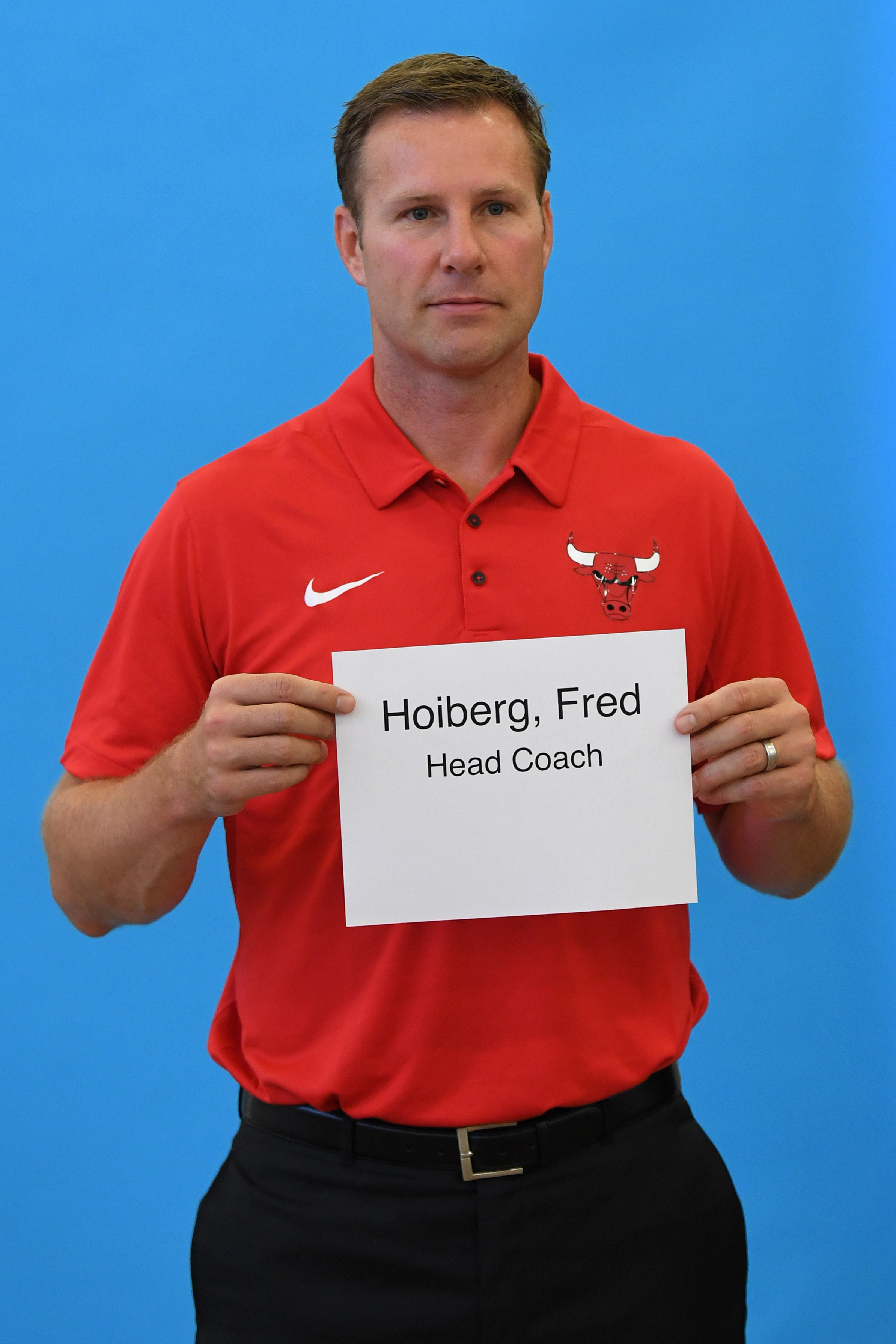 In fact, there are reasons to believe that Hoiberg is actually good and smart.
"He was on track to become president of an NBA team because of his broad range of skills and ability to connect with people."
That's what David Kahn, Minnesota's ex-president of basketball operations, said about Hoiberg when he left the Timberwolves' front office to coach at Iowa State, his alma mater. In five seasons at Iowa State, Hoiberg went 115-56. The school finished with a top-10 ranking in each of his last two years. They shared the ball and shot a pretty good amount of threes. (In 2014, they led the entire nation in assists.)
In two years with the Bulls, Hoiberg has gone 83-81, with antiquated personnel that handcuffed him to detrimental principles. (Chicago finished 24th and 28th, respectively, in three-point rate in Hoiberg's two seasons, and fell from fourth in secondary assists during his rookie year down to 16th in 2017). The 44-year-old Hoiberg was unable to connect with his most dominant players last year, but now finds himself with something of a clean slate.
There isn't much talent. But that just means Hoiberg now finds himself well-positioned to exceed expectations, and and build a culture that can, along with a seemingly bottomless cap sheet, pique the interest of future free agents.
When executed properly, their preseason offense has been refreshing. On any given possession, the ball will shuffle from side to side, attack a hard closeout, force defenders to collapse, and then kick itself back out to a wide open Bull on the perimeter. Passes whip around the horn with no hesitation, as if the system's principles have already become second nature for its participants. Players are cutting, screening, and properly spacing themselves all over the court.
A league-high 29.2 percent of Chicago's possessions have ended in a spot-up situation, per Synergy Sports. That's almost 10 percent higher than the Bulls' output during last year's regular season, when a hefty chunk of those plays were redistributed as wasteful isolations. Defense is a completely different story, and Chicago will lose far more than they win thanks to unsolvable deficiencies on that end, but if Hoiberg's offensive system translates in the regular season, how he and the Bulls are perceived around the league will likely take on a more positive tone.
That matters, especially if a pattern emerges where Chicago's bad players look decent and its decent players cultivate intriguing qualities. (Here's where the Stevens comparison becomes more apt: Think about Jordan Crawford, Evan Turner, and Isaiah Thomas, among others. So many success stories in Boston have germinated from an environment that was able to identify individual strengths and fold them into a team concept.)
If Justin Holiday morphs into a 40 percent three-point shooter, Nikola Mirotic establishes himself as a potent stretch four/five, Bobby Portis learns how to pass, Quincy Pondexter resurrects his career, and Lauri Markkanen doesn't look totally lost while LaVine and Kris Dunn (a pivotal piece) are more productive than tantalizing, the season will be more than just one long crawl towards the lottery. The Bulls will be bad no matter what, but results shouldn't be the focus on a roster that's designed to lose.
Instead, embracing a healthy playing style, by itself, can be a crucial step towards cleansing the toxic atmosphere that's hovered over and around this organization for the past few years. It can signal that things are headed in an acceptable direction. Again, that means something.
The Bulls are one of just a handful of teams that doesn't need to offload any money in order to afford a max contract next summer. They're still a year or two away from someone worth that much seriously considering them as a destination, but real players who're actually good may be interested—someone like Danny Green or Derrick Favors this summer, if Chicago doesn't want to be as patient as possible.
Erase the past two years from memory, throw in a top-five draft pick, then recalibrate how Hoiberg deserves to be perceived, and Chicago's track suddenly makes sense.
Cristiano Felicio is literally the only guaranteed contract on their books for the 2019-20 season. The future is as open and mysterious for them as any other team at the bottom, but instead of viewing this upcoming season as a demoralizing slog, Chicago is situated to treat it as a galvanizing opportunity.