In the late 19th century, Southern California attracted misfits, idealists, and entrepreneurs with few ties to anyone or anything. Swamis, spiritualists, and other self-proclaimed religious authorities quickly made their way out West to forge new faiths. Independent book publishers, motivational speakers, and metaphysical-minded artists and writers then became part of the Los Angeles landscape. City of the Seekers examines how the legacy of this spiritual freedom enables artists to make creative work as part of their practices.
Best known for his trilogy of stunning and macabre photography books on corpses, charnel houses, ossuaries, and human attitudes towards death, Dr. Paul Koudounaris has since turned his lens on his own beloved feline to illustrate what happens when you go from taking photos of rare bejeweled skeletons to snapping pictures of a cat assuming various iconic roles in history.
Koudounaris' career trajectory has taken him from professor to writer/documentarian, and now, artist, in part thanks to his extraordinarily cooperative muse, a rescue cat named Baba. Koudounaris first found her after he entered the North Central Animal Shelter in Los Angeles to adopt another cat he had his eye on, but a man who turned out to be a police office officer literally flashed his badge and claimed he had dibs on it. On his way out, Koudounaris spotted Baba, and she's been his loyal companion ever since. "I believe it's true that more often than not it's the animals who choose us, and not vice versa," Koudounaris tells The Creators Project.
Looking through Koudournaris's incredible photos of Baba, one can't help but wonder how the cat manages to stay patient enough for the photos to be taken. "She just has a talent," Koudounaris explains. "It's like asking why one person can sing well and another can't; sometimes there's just an innate ability. Of course, there's another, possibly more dubious answer: I have had a couple people suggest that she is a reincarnated fashion model. For that, I cannot vouch."
Koudournaris actually has three cats, and used to take photos of all of them. But whenever he took out his camera, Baba quickly started upstaging her four-legged roommates and hammed it up. Now, Koudounaris photographs Baba exclusively. "She's a very smart cat, and I think there came a point at which she realized that if she plays this game with the camera, suddenly she will get all the attention she ever wanted," Koudounaris notes. "I'm sure that's part of it. But it still can't explain her level of skill. She's simply a natural."
Of course, one can't help but wonder if the images actually feature real props, set decor, and costumes, or whether it's all Photoshop. "It's all real. That's a point of pride," Koudounaris responds. "I've had a lot of people assert otherwise. One guy even insisted she isn't alive, that she is a jointed taxidermy cat."
All of Baba's costumes are made by Koudounaris, who sometimes repurposes them from things like old stuffed animals. He even styles the cat's wigs, which are usually designed for dolls, and applies fake facial hair on Baba's face using toupee tape. As far as backgrounds, the photographer also spends a lot of time hunting down appropriate print fabrics. "It's a true collaboration between us," Koudounaris describes his work with Baba. "If it were a Photoshop situation I wouldn't bother, anyone could do that. But no one else can do what we're doing. That's what makes it special to me."
In fact, Koudounaris takes his images so seriously, he actually has costume fittings with Baba and takes test shots before proceeding to the actual photo sessions. Some take longer than others, but either way, "The key to it is for me to know what I'm doing," says Koudounaris. "Because she is reading off of me. If I have a very clear idea of what I want, she'll get it. If I don't, she won't. So I try not to even bother her with it until I feel like I'm ready on my end."
But Koudounaris' impulse to take amazing photos of Baba goes far beyond mere whimsy. "At its root, the whole photo series is an experiment in interspecies communication," he says. "She has to trust me with what I am putting on her. I have to find a way to communicate to her the expression and pose that we need. No, we're not always successful. Sometimes, she just won't get what I want. Although interestingly, I'll often look back through 'failed' sessions and realize those sessions weren't failures at all because her instinct for the pose was actually better than mine."
Koudounaris confesses that "every one of those photos has flaws in it," whether it's a problem with a wig, a mustache, or an issue with the camera itself. But he says it's the imperfections that ultimately give the images "a certain unique charm." And of course, despite the organic production, the photos also go through a level of processing after the fact, whether it's color-correction or adjusting the brightness, exposure level, contrast, and highlights.
According to Koudounaris, his portraits of Baba aren't just portraits of the cat: they are self-portraits, too. "Sometimes that strikes people as odd when I first stay it, but when you think about it, it starts to make sense," Koudounaris explains. "[Baba] doesn't know these characters. She doesn't know who Andy Warhol is, or any of the other famous people we have done caricatures of. I know who those people are, and I come up with a character for her to play based on a costume and a scenario, and she reads that off of me. So all of these photos are self-portraits: basically me as the character via the medium of a cat. Thus, the main part of the working process doesn't involve photography at all, it involves me clarifying the way I see the subject as a caricature, and then making or finding whatever we need."
Right now, Koudounaris mainly showcases his cat photos on Instagram, but hopes to put out a photo book sometime in the future. "[B]ut it might not be the book people would expect," he says. "I want to write a book under her name and in a cat's voice, that gives a feline take on human history and culture, and then these photos will help illustrate it. That's why they're all caricatures. What would a cat think of Renaissance drama? William Shakes-paw will tell you. What's a cat's take on Ancient Rome? That's where Mew-lius Caesar comes in. So there are more than just photos involved here: there's an entire historicizing perspective that will later come into play when I put it all together."
These days, Koudounaris is also taking surreal photos of mannequins and other props in abandoned mines around Los Angeles. As an LA native, he believes his hometown is an ideal place to expand one's creativity with offbeat projects like his. "[T]here aren't a lot of other places I could vacillate between all the things I am currently doing. California to me is a constant process of discovery, and with that my vision changes. So why am I still here? Ultimately because, despite all the negative things one might say about it, it's a place where I never feel stagnant."
As someone who's so familiar with the occult scene in Los Angeles, Koudounaris feels the city has a rare openness and acceptance regarding one's own convictions in life. "I mean, I'm a guy with a PhD in Art History, aren't I supposed to be sitting in classroom somewhere regurgitating lectures about Rembrandt for the next 25 years?" he asks. "Well, that didn't appeal to me, and I am in an environment here that makes me confident in my freedom to turn my back on that."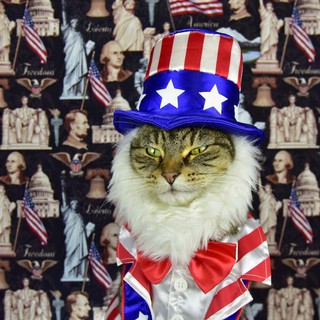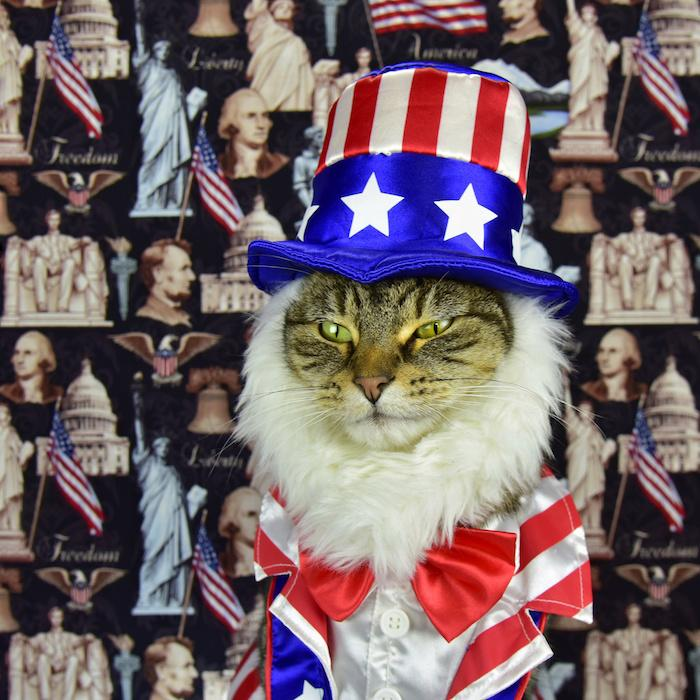 Follow Paul Koudounaris on
Instagram
, visit his
website
, and if you're in the LA area January 14, check out his lecture on demonically possessed cats at the
Satanic Mass
, a benefit for the
Satanic Temple Los Angeles
.
Related:
Behind-the-Scenes of a UFO Arts Collective | City of the Seekers
Curious Wooden Sculptures Examine Human Consciousness | City of the Seekers