Mami Slut is one of the only dance parties in Mexico City with a mission of "desculonialization," the liberation of culos with Latin beats. Since it was started a year and a half ago by DJ Travieza (Jovan Israel) and La Mendoza, the monthly celebration at Bahia Bar has become a premier gathering point for queer folks looking for a safe space to grind to reggaeton, cumbia, dembow, and basically anything other than the house music and Madonna songs that dominate the city's gay parties.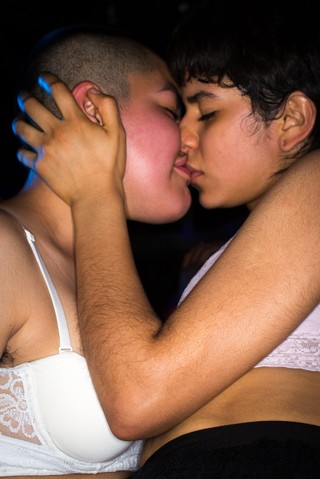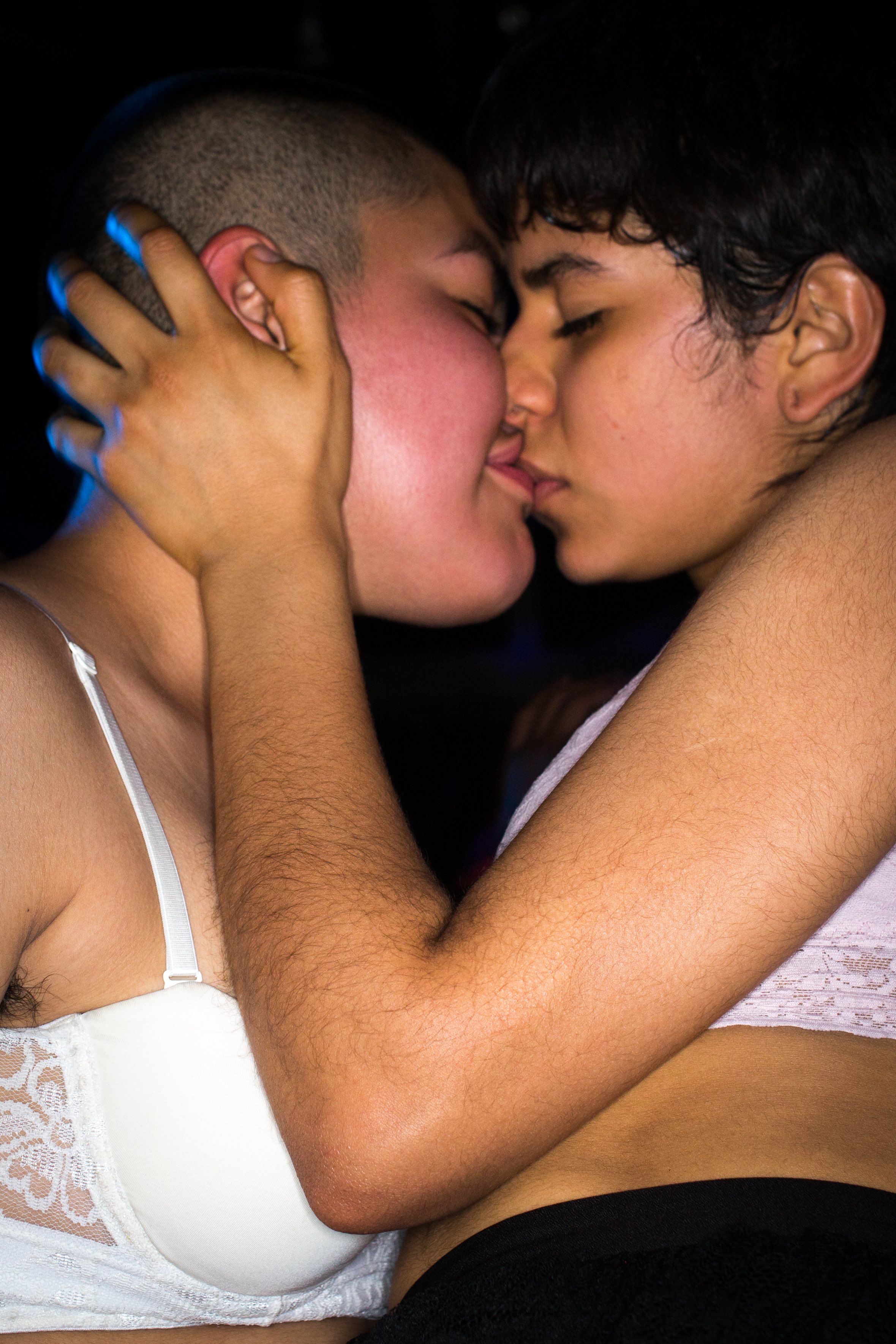 Like many of the revelers who come to the celebration, La Mendoza and DJ Travieza are artists who push boundaries with their creativity. La Mendoza identifies as a "travestí," a word reclaimed by activists that embodies an anti-colonial spirit and rejects Western gender constructs. When La Mendoza's not turning up at Mami Slut, she's designing clothes and teaching people how to vogue. DJ Travieza, on the other hand, is well known for his genderqueer drawings. When he DJs, it's almost always in drag. The two often coordinate their outfits, from candy-colored wigs in Sailor Moon–style buns, ripped fishnets, and wild décolletage to imprudent heels worn with carefully, hyperbolically lacquered pouts.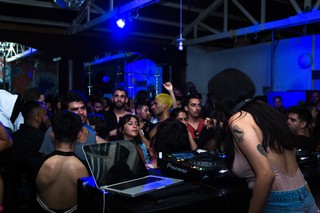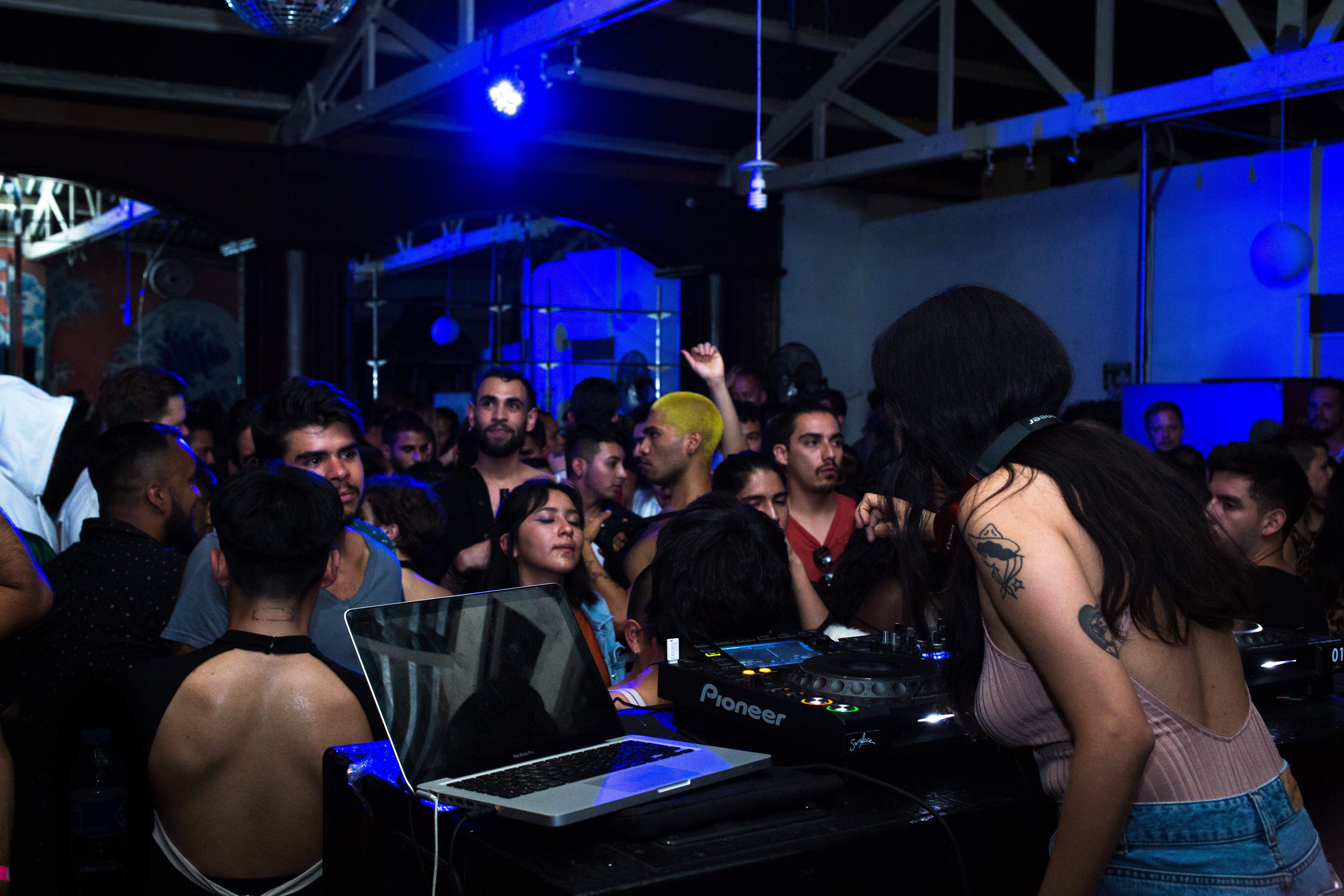 Their emphasis on style has spread to the attendees and helped turn Mami Slut's dance floor into a runway. Kitty ears, studded dog collars, and several dance partners at once are all popular accessories. Drag queens and twinks come out in full force to pay the 50 peso ($2.61) cover. Still, a large percentage of Mami's attendees are straight girls, who feel free to body roll without the persistent male douchebaggery they face at other local reggaeton parties. Travieza and La Mendoza are not the kind of people who would discourage this—their resident DJs Mataputos and Rosa Pistola project a distinct girls-first atmosphere.
Some might say that gender equality on the dance floor won't change the world. But I know that having a positive, communal space like Mami Slut can change someone's life, because it changed mine. At Mami Slut, I'm a better, more brazen, and somehow more gracious version of myself.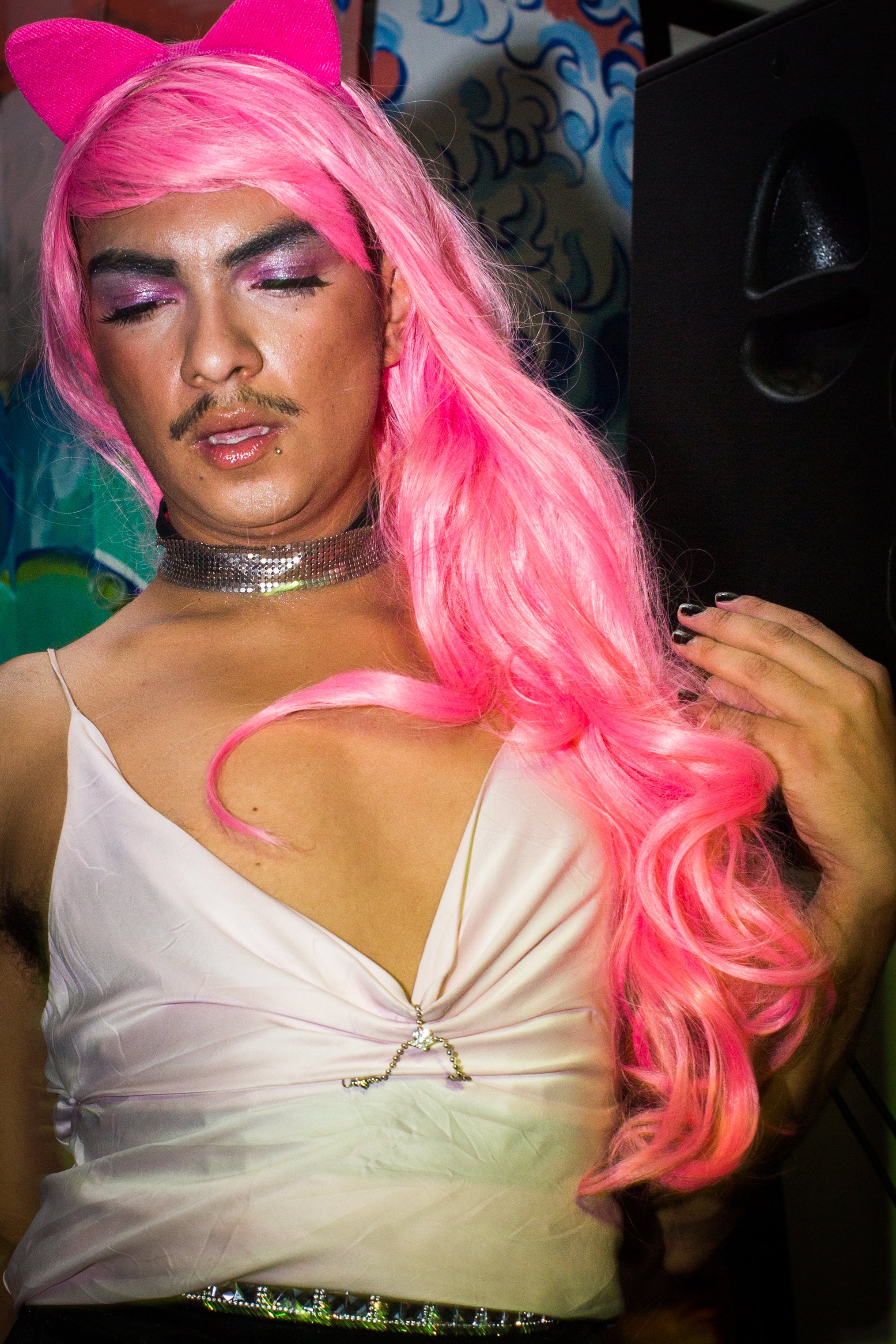 I remember one night last summer when my friends lifted me onstage for the party's monthly twerk contest, which had a prize of 250 pesos (approximately $13.30 USD). I was wearing a long blue wig and an ominously short dress. Right when I hit the stage, I assumed the perreo position. The competition eventually came down to a final round between my ample hips and a boy whose rock hard six pack fought for attention with his piston-like go-go moves. I'm not going to lie, the kid was athletic. But don't believe what they tell you about potheads having weak lungs: My cheering section went hard.
In the end, Travieza had a difficult time judging the crowd's winner from the screams of the audience. It didn't seem fair that the Mami Slut crowd was going to have to decide between me and the go-go guy, two visions of perreo perfection. So I leaned over to my dance foe, put my mouth next to his ear, and asked, "What if we tied?" Go-go babe's eyes lit up, and he grabbed the microphone. "We're going to share the prize!" he shouted. The crowd squealed triumphantly. We were the conquerors of the night, our hang-ups, and reggaeton gender essentialists. Thanks for sharing the love Mami Slut, air kisses, and perreo duro para ti, siempre.
Scroll down for more photos of Mami Slut by Erin Lee Holland.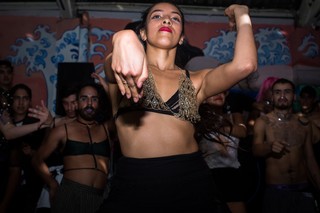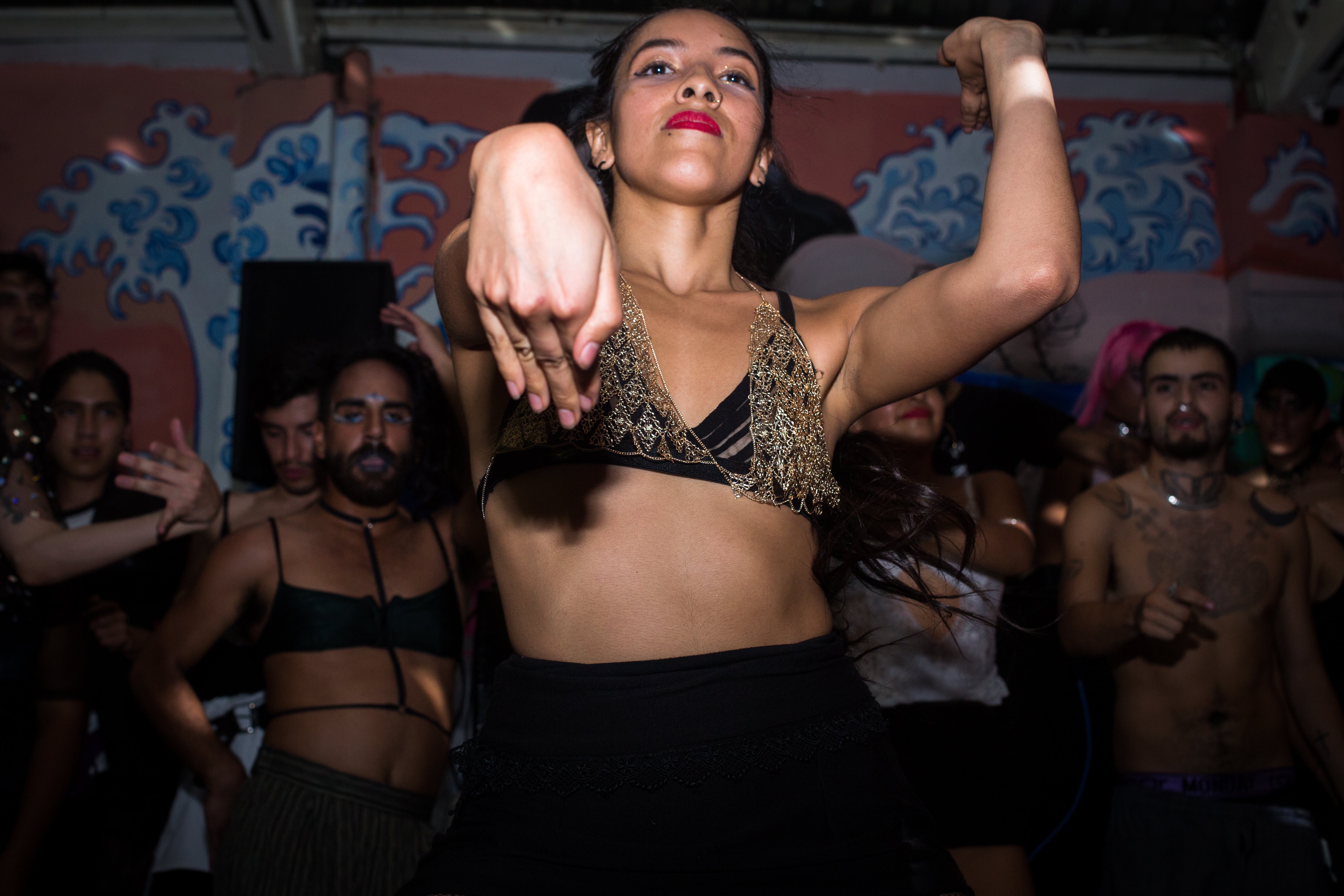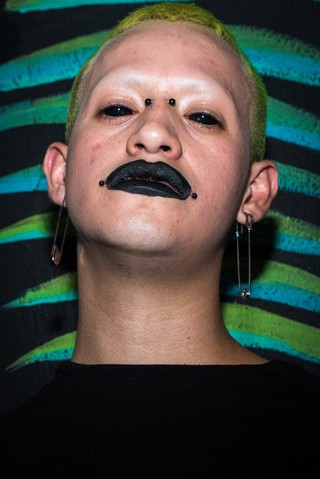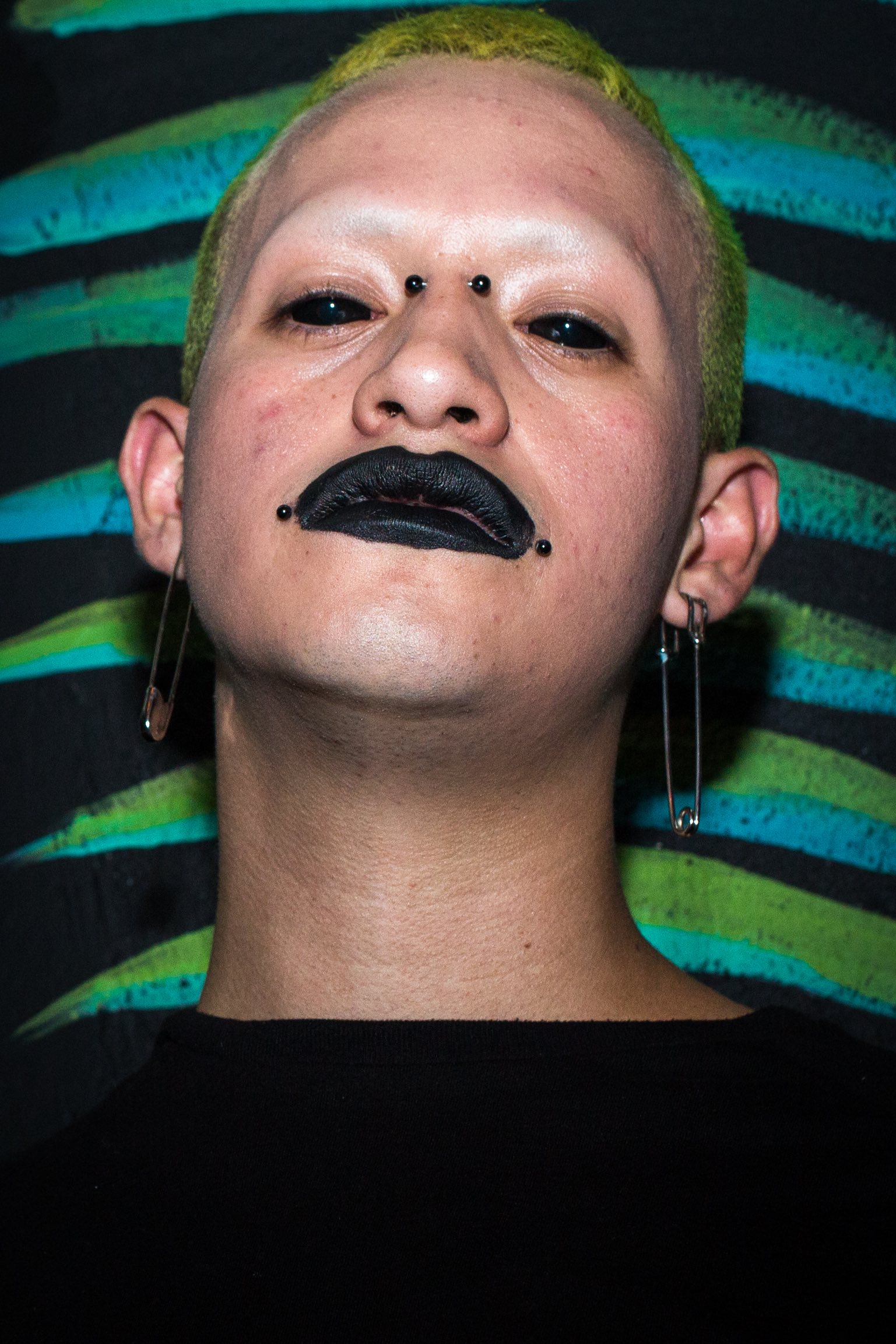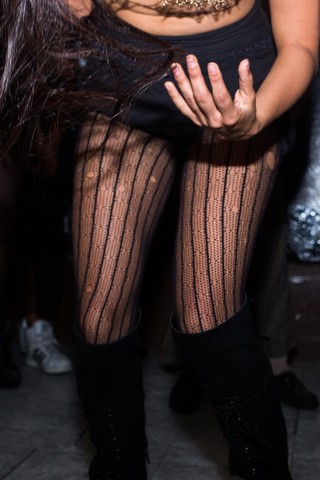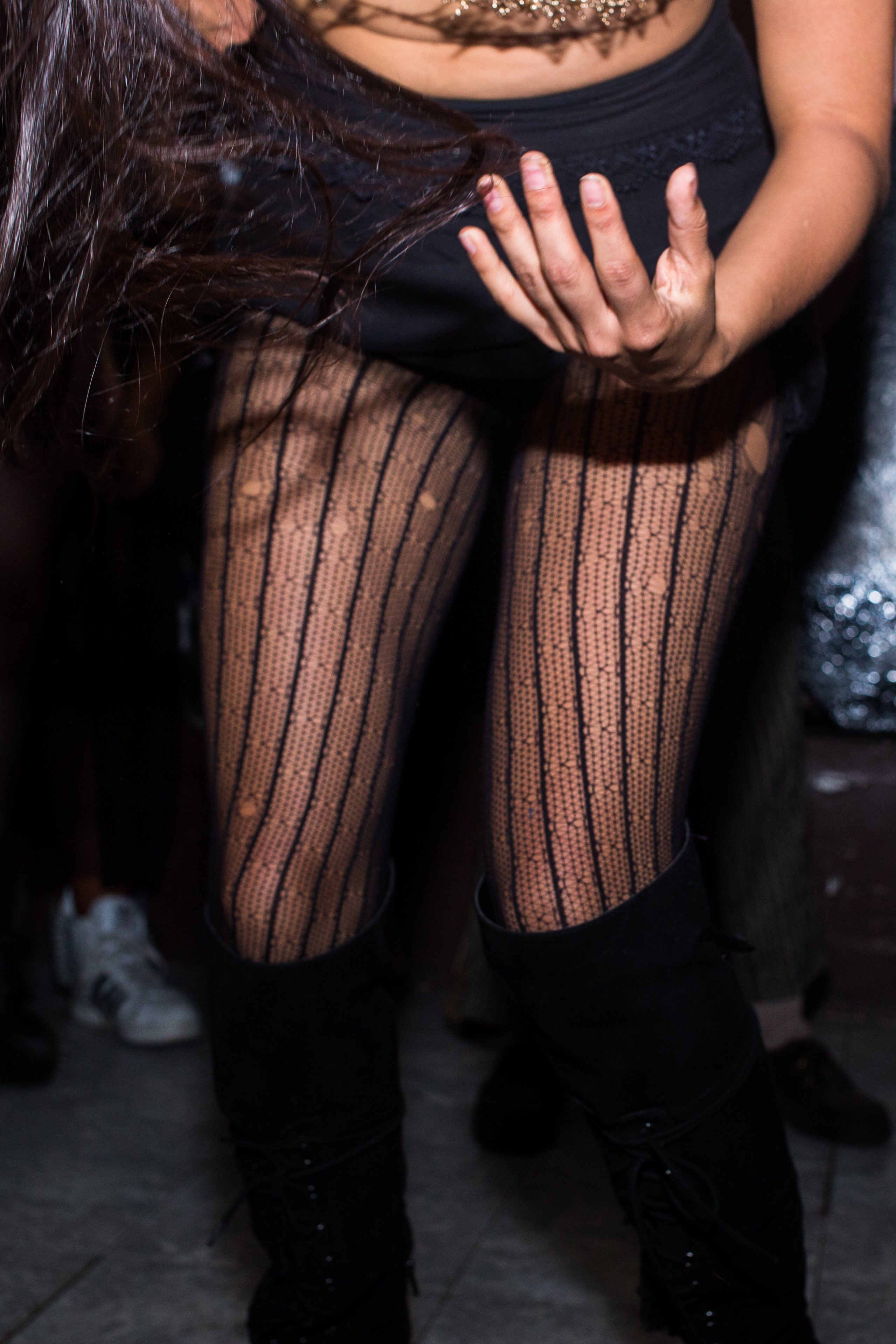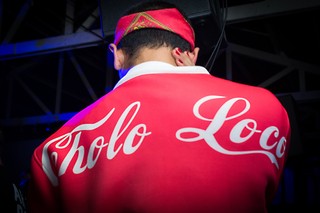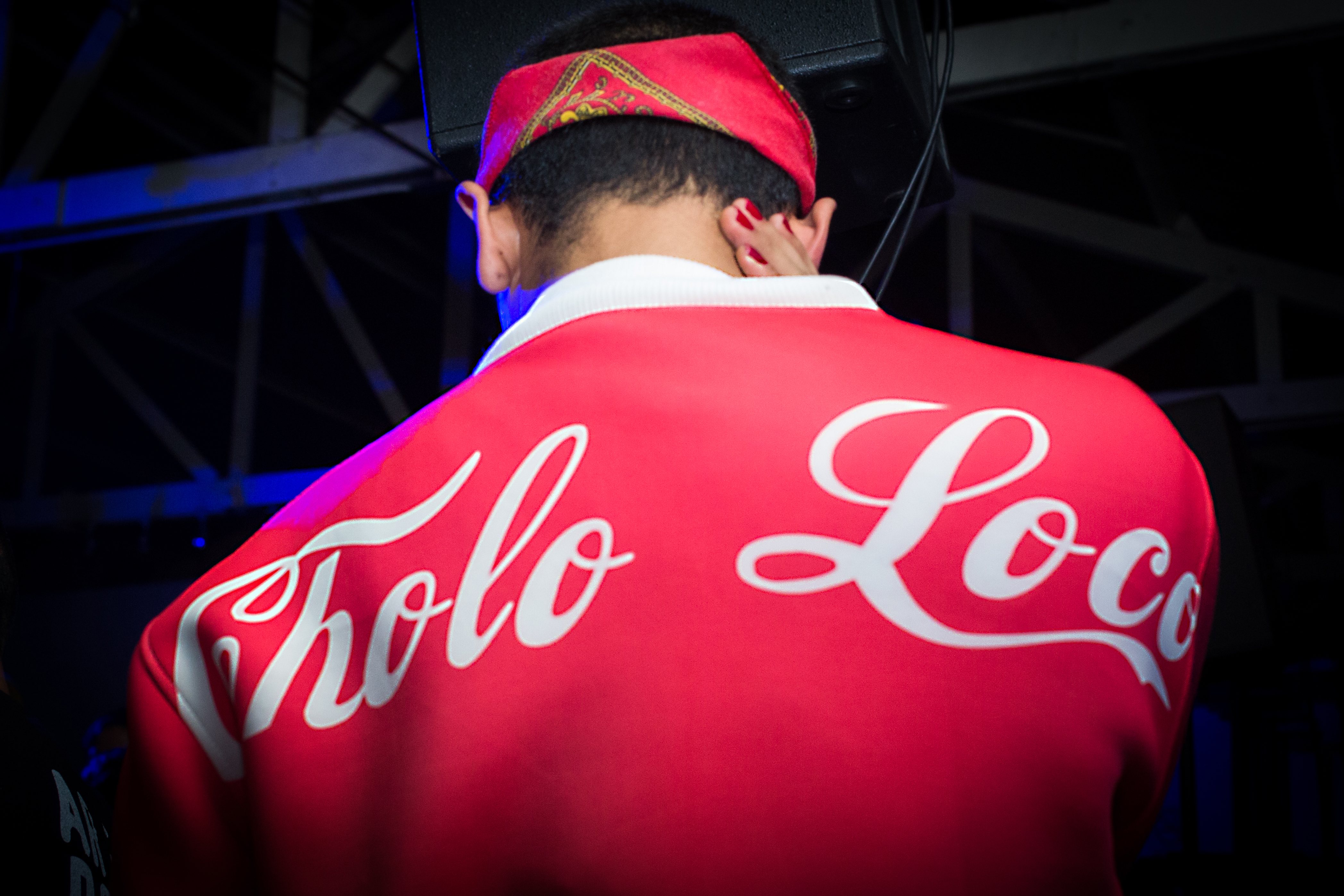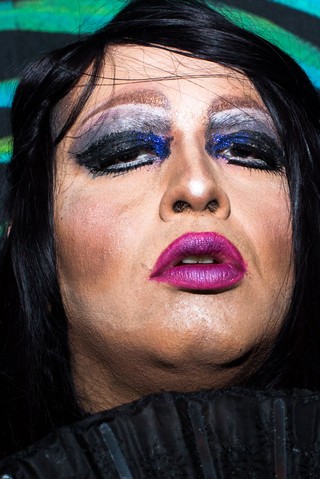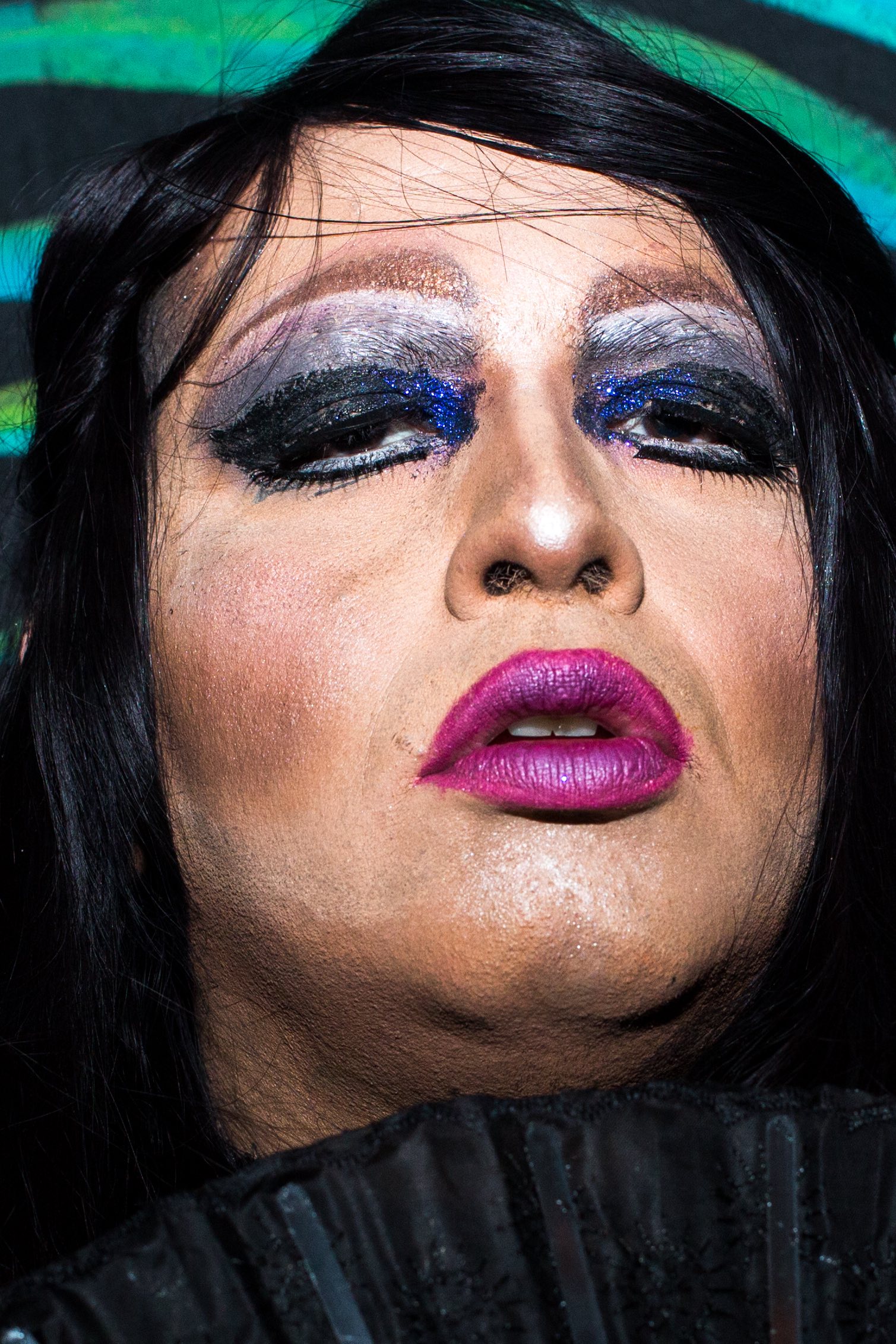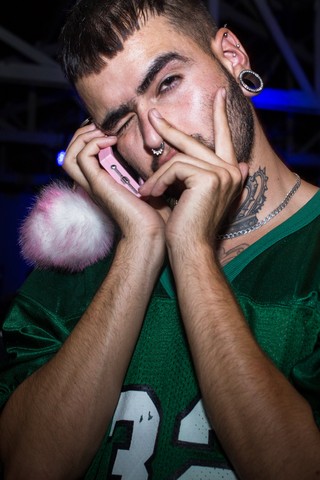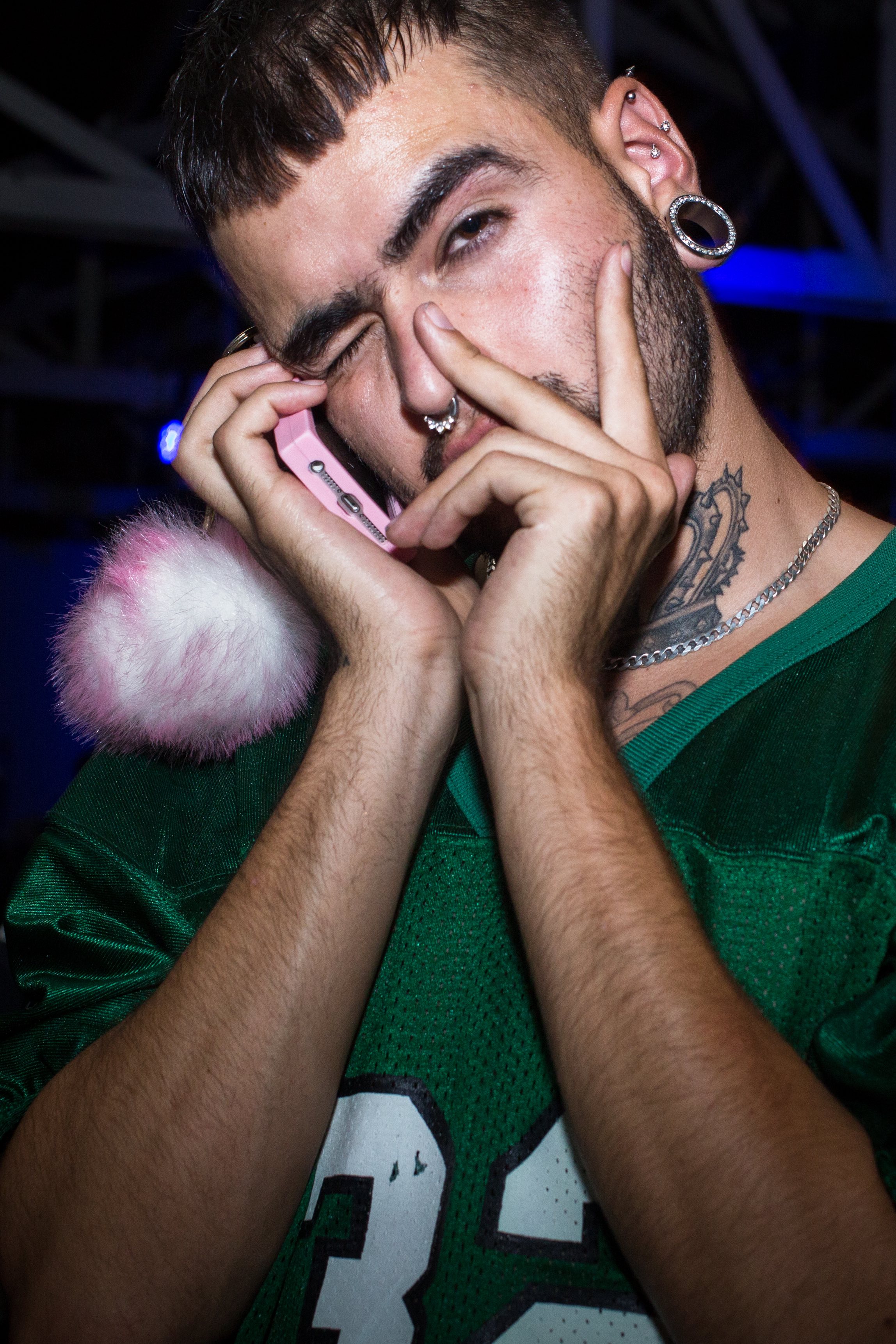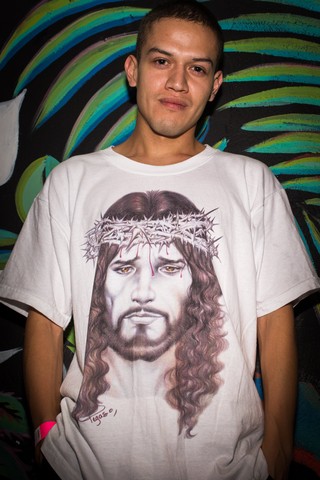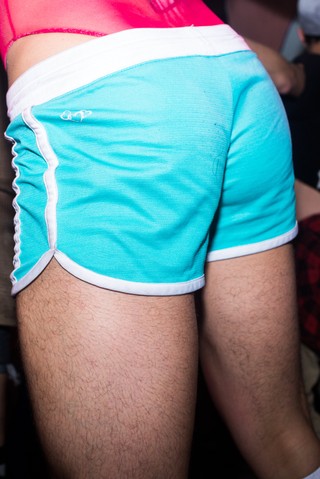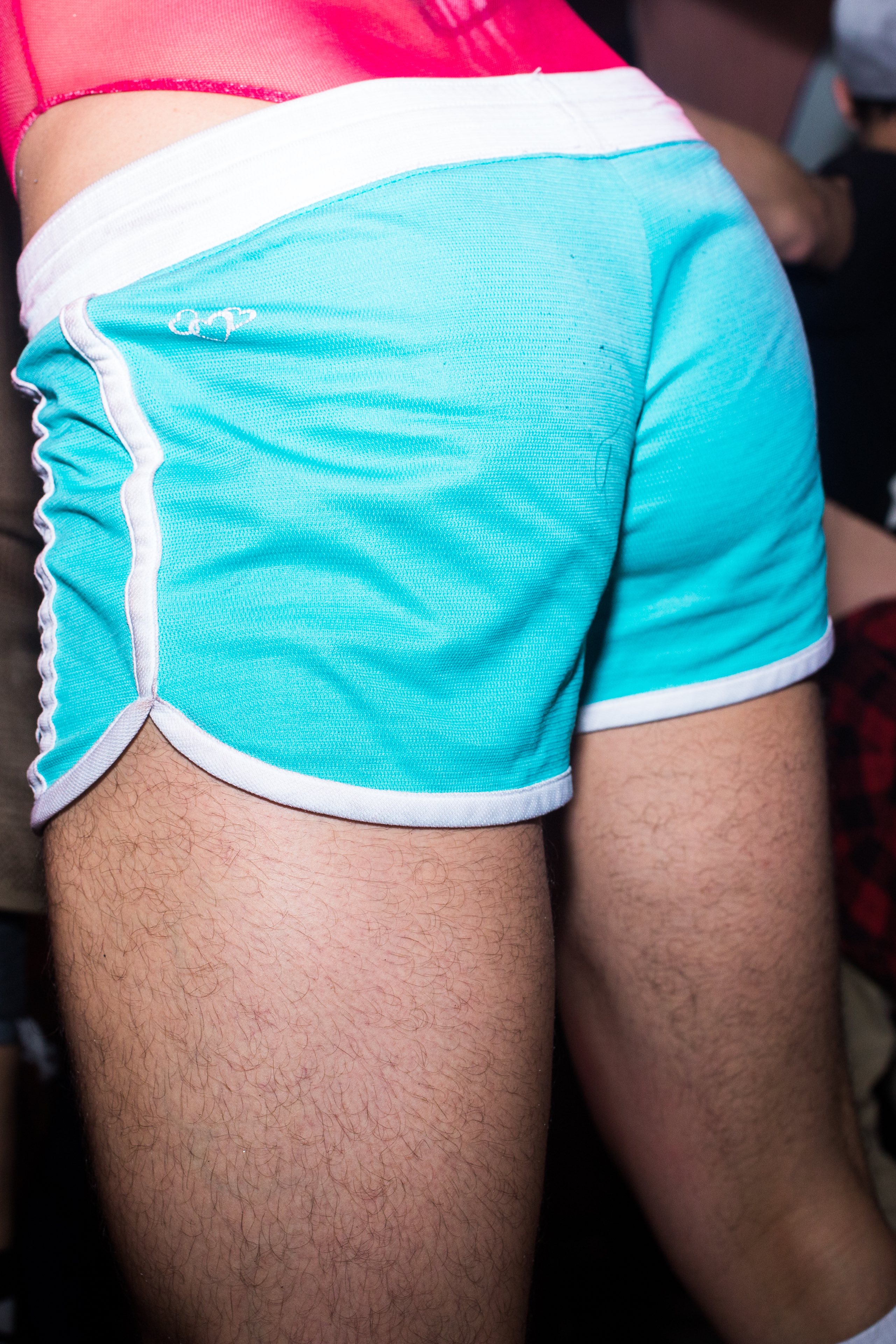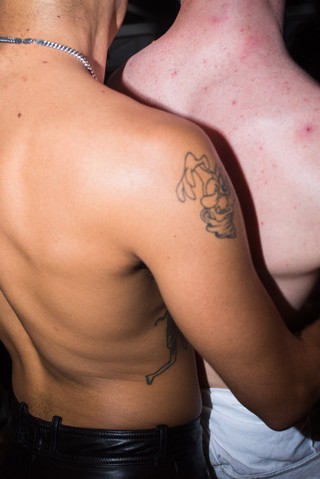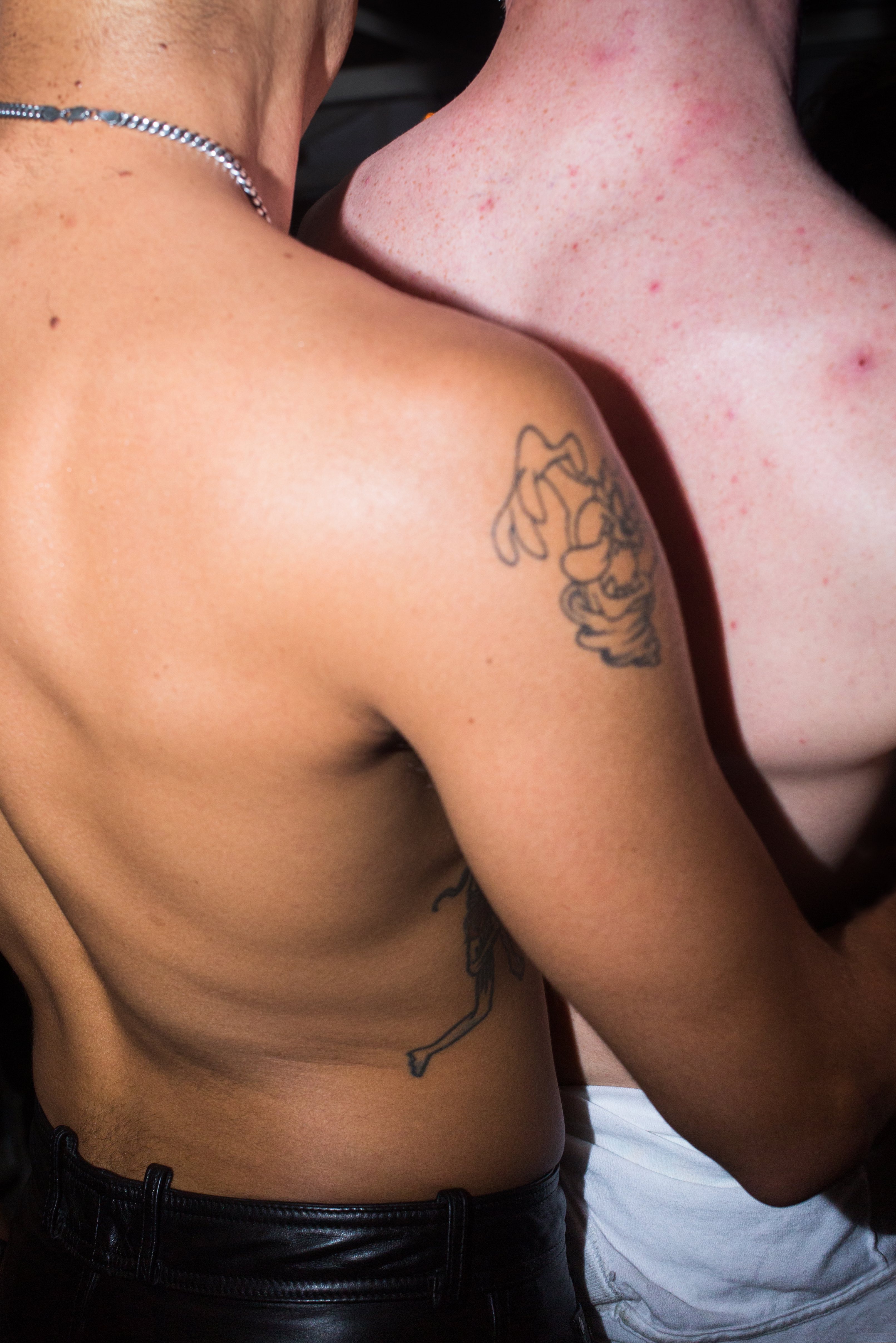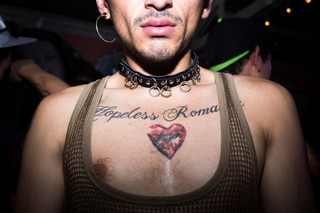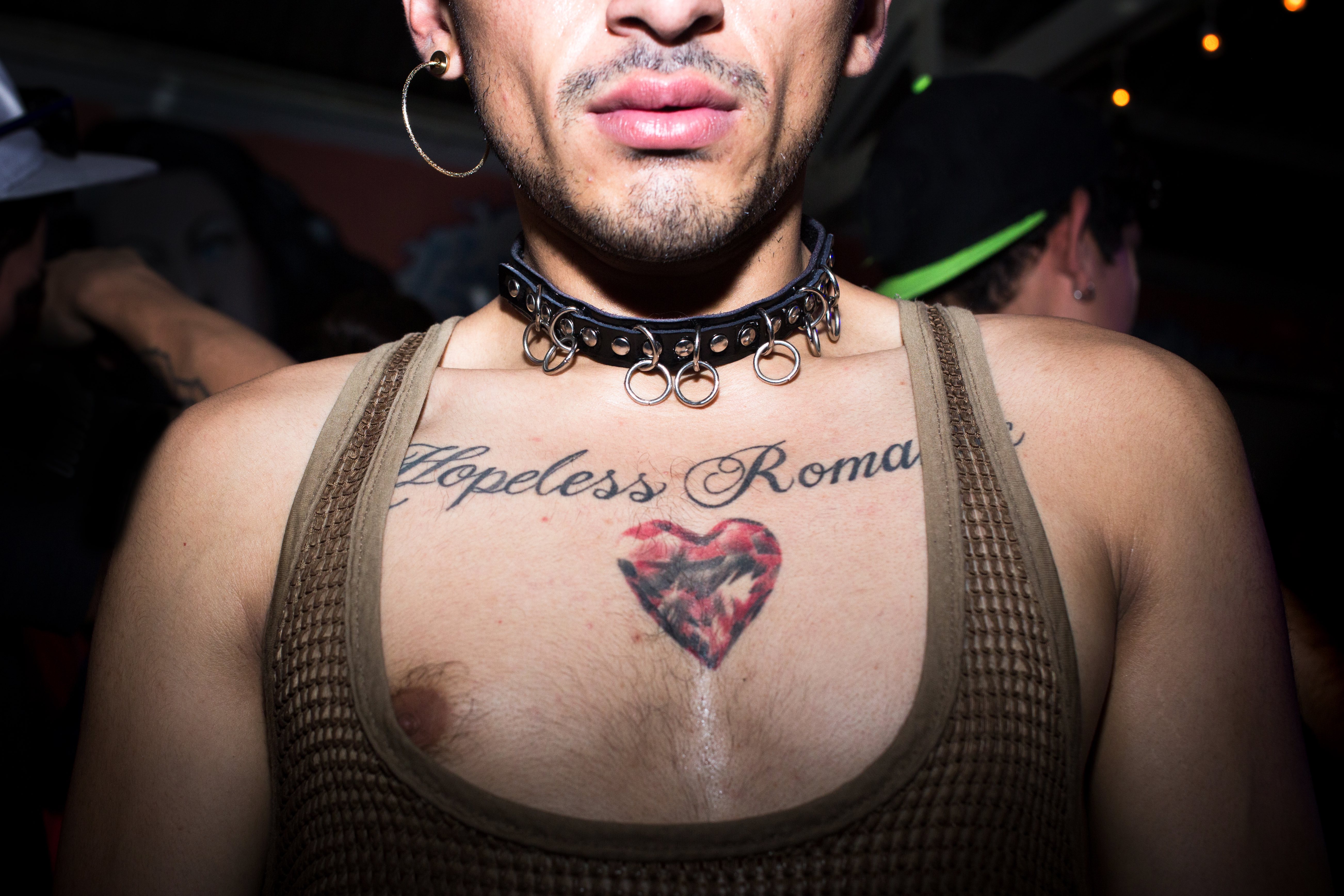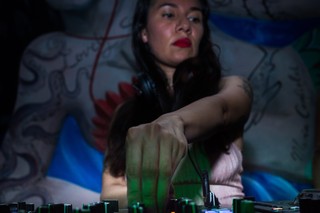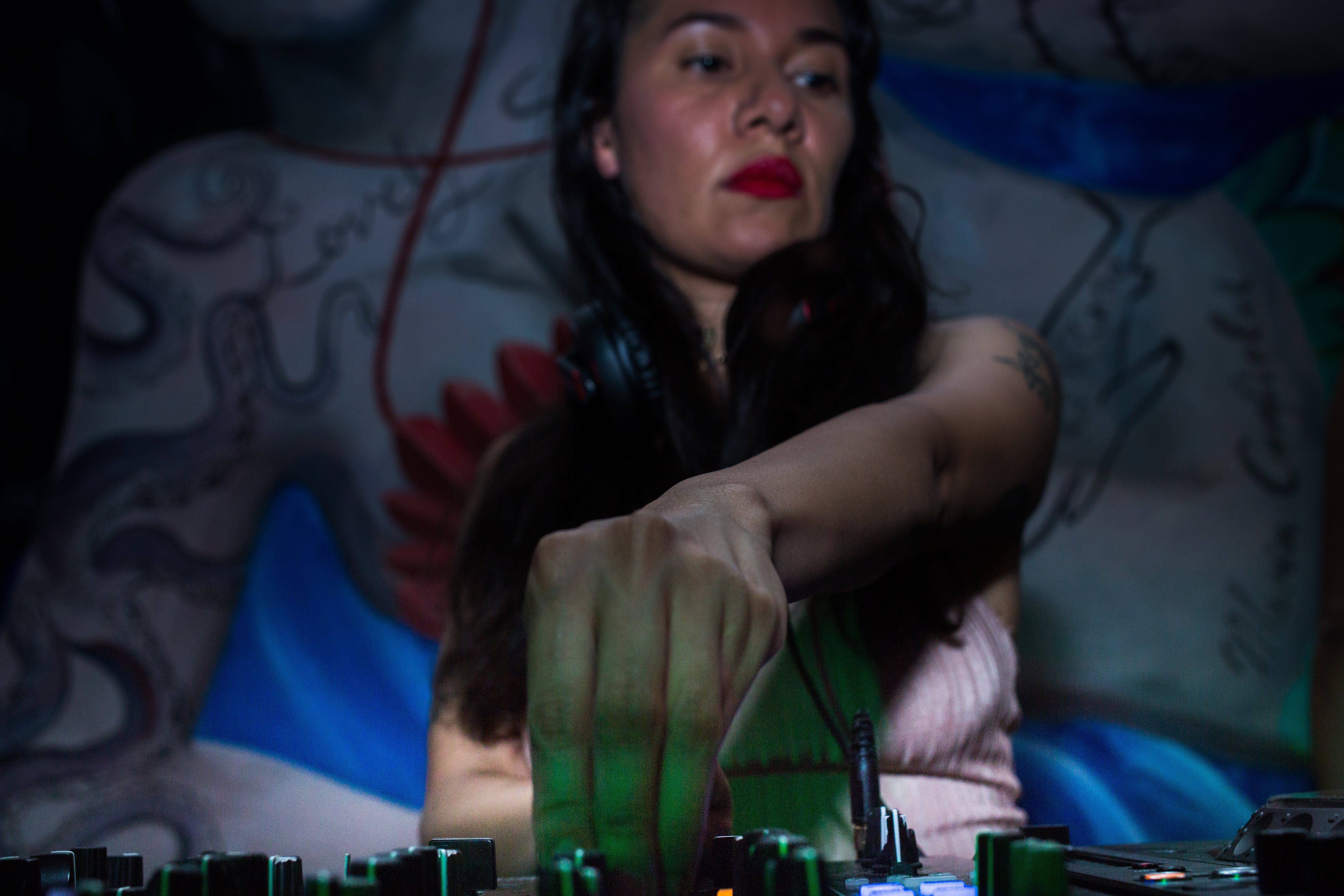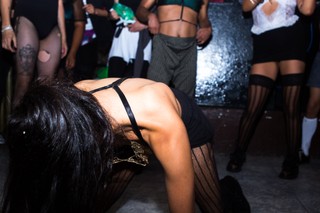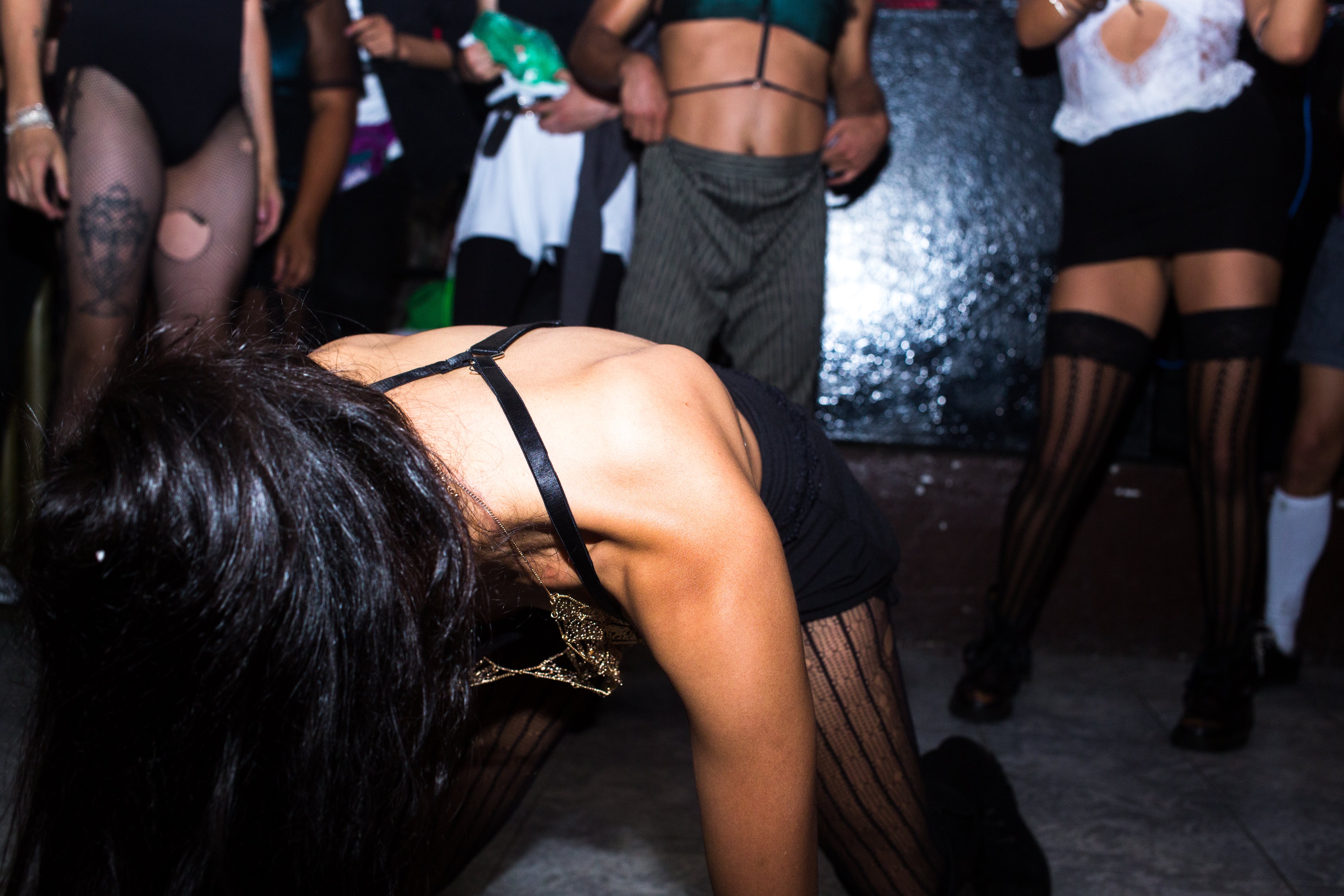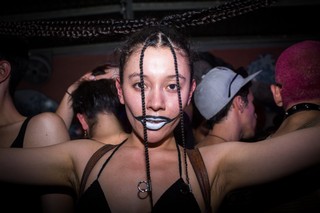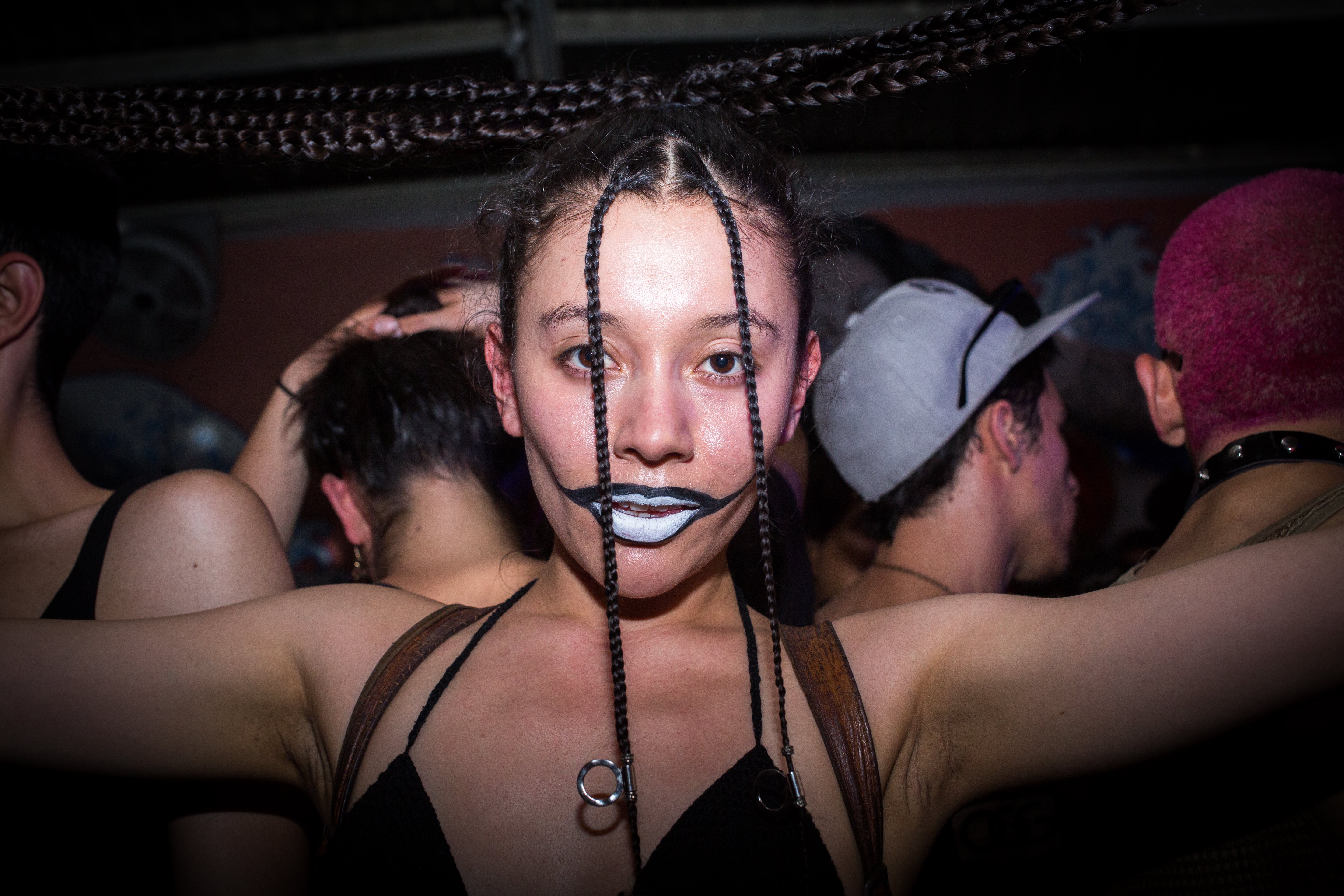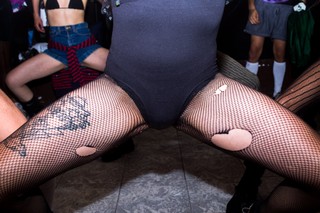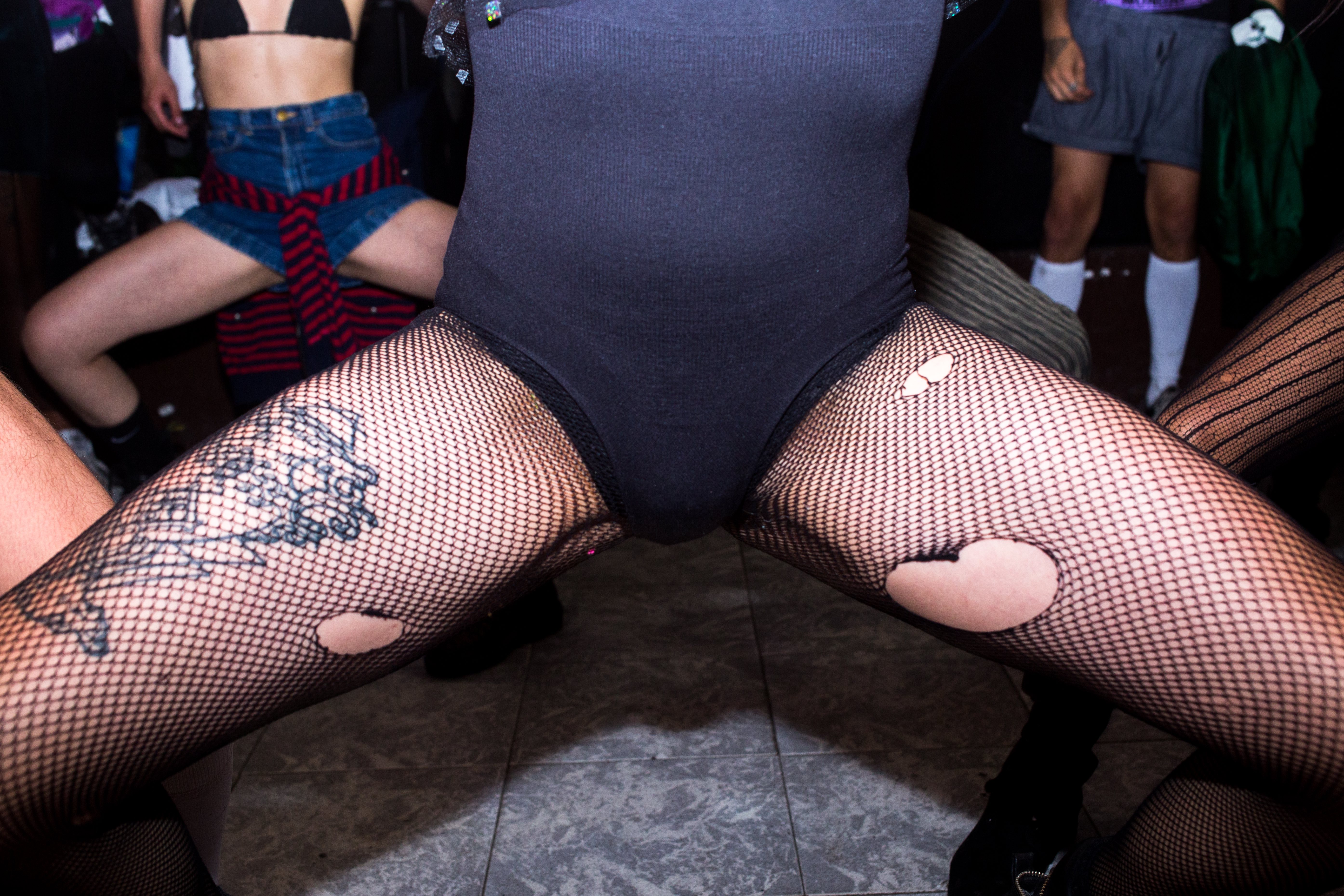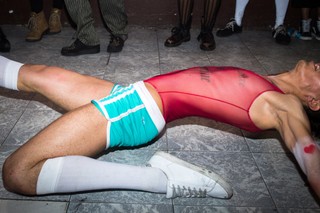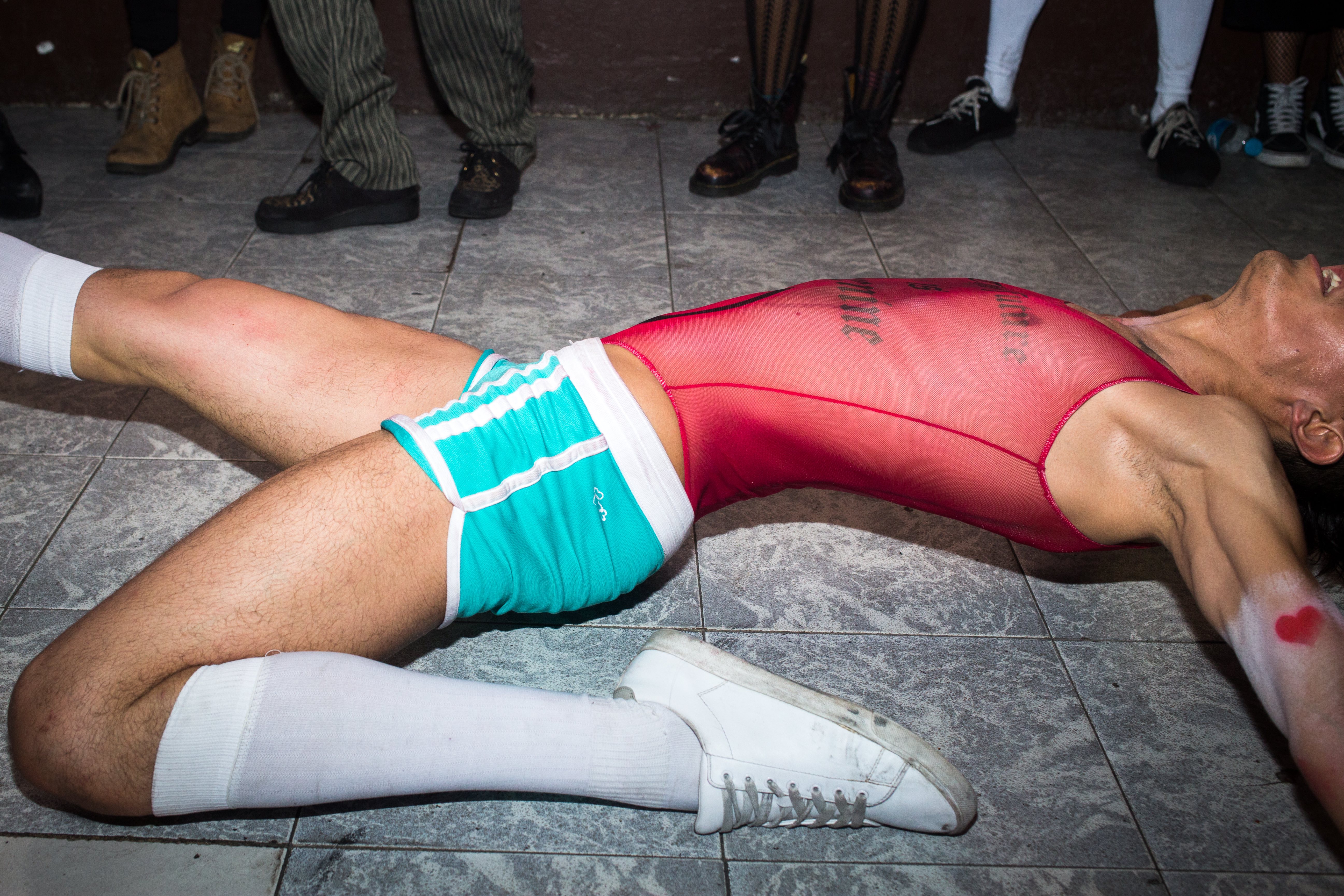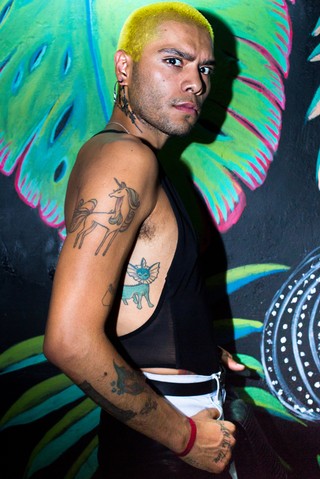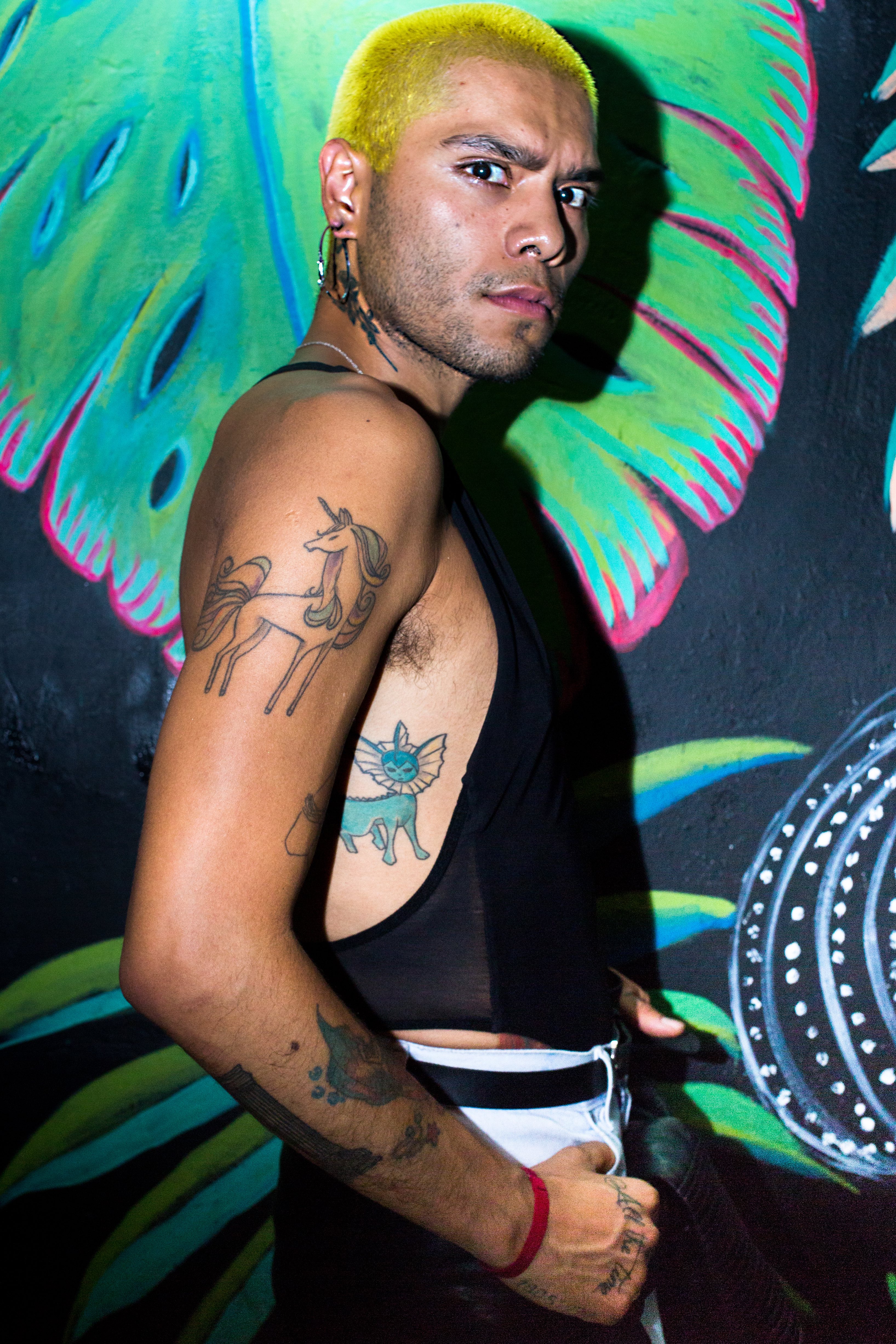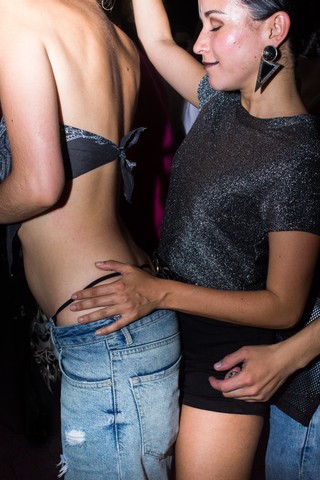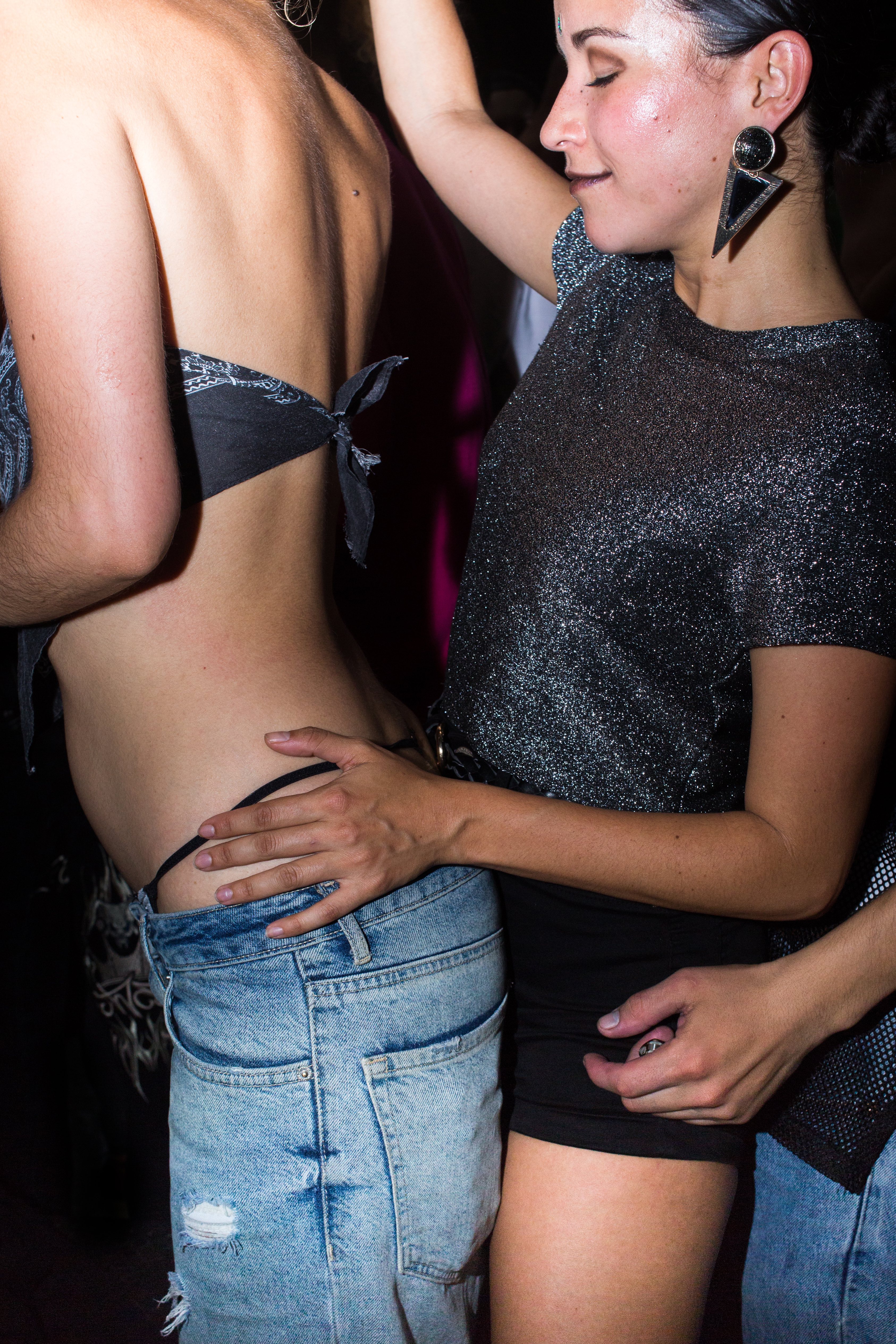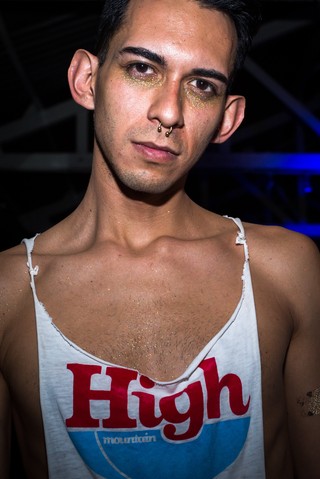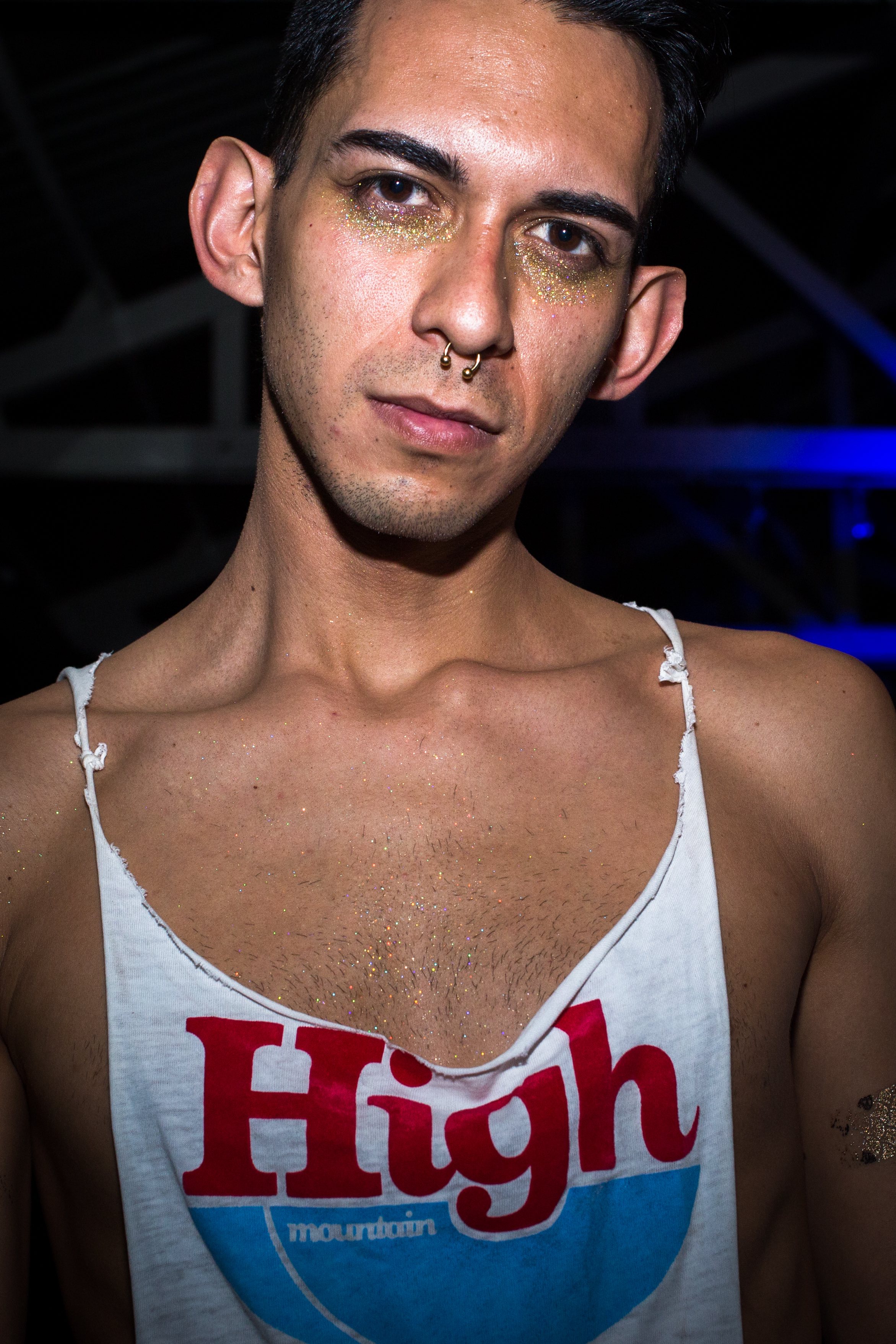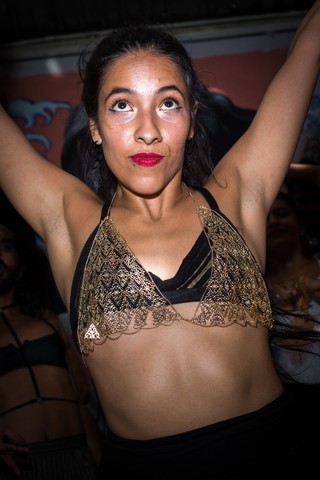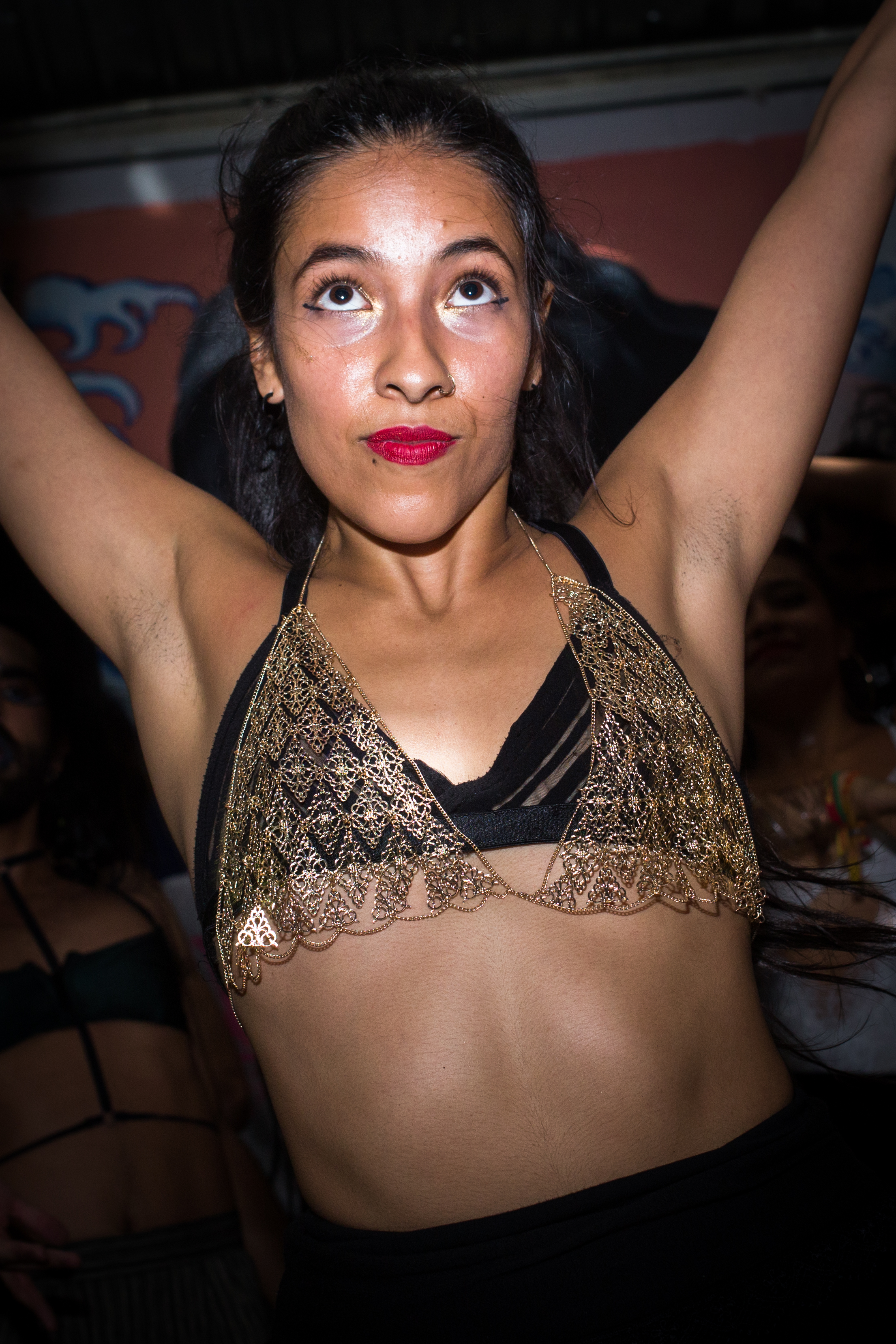 Follow Caitlin Donohue on Twitter.
See more photos by Erin Lee Holland.