At first glance, El Paso's The Tap might not seem like a food destination. Before you even enter, you may spot a rowdy patron hurling insults at the bartender and getting booted onto the street. Once inside, you'll be greeted by vinyl seating, worn carpet, and dim lighting as the jukebox croons familiar Mexican corridos. Pitchers of beer are $6, the bathrooms look like a postcard from Chernobyl, and there's a good chance someone will be passed out in their seat before noon.
On second thought, why go anywhere else?
"Each individual tortilla chip is a fully-formed culinary experience," El Paso City council member Peter Svarzbein tells me.
While nachos aren't exactly difficult to find—every sporting event, bowling alley, and sleazy watering hole in America seems to peddle some form of tortilla chip topped with cheese—there's something about the ones on offer at The Tap. At the cherished El Paso bar, the nachos are what bring a divided city together under one roof.
The Tap is one of El Paso's oldest and most iconic dives, a place where locals meet under the glow of the welcoming art deco sign to sing along to anthems by the border's de facto patron saint Juan Gabriel, drink micheladas, and order the city's most talked-about plate of tortilla chips. In a city that is currently at odds over which direction to take with its historic neighborhoods, a place like The Tap can act as a neutral respite from the sometimes contentious encounters between its residents.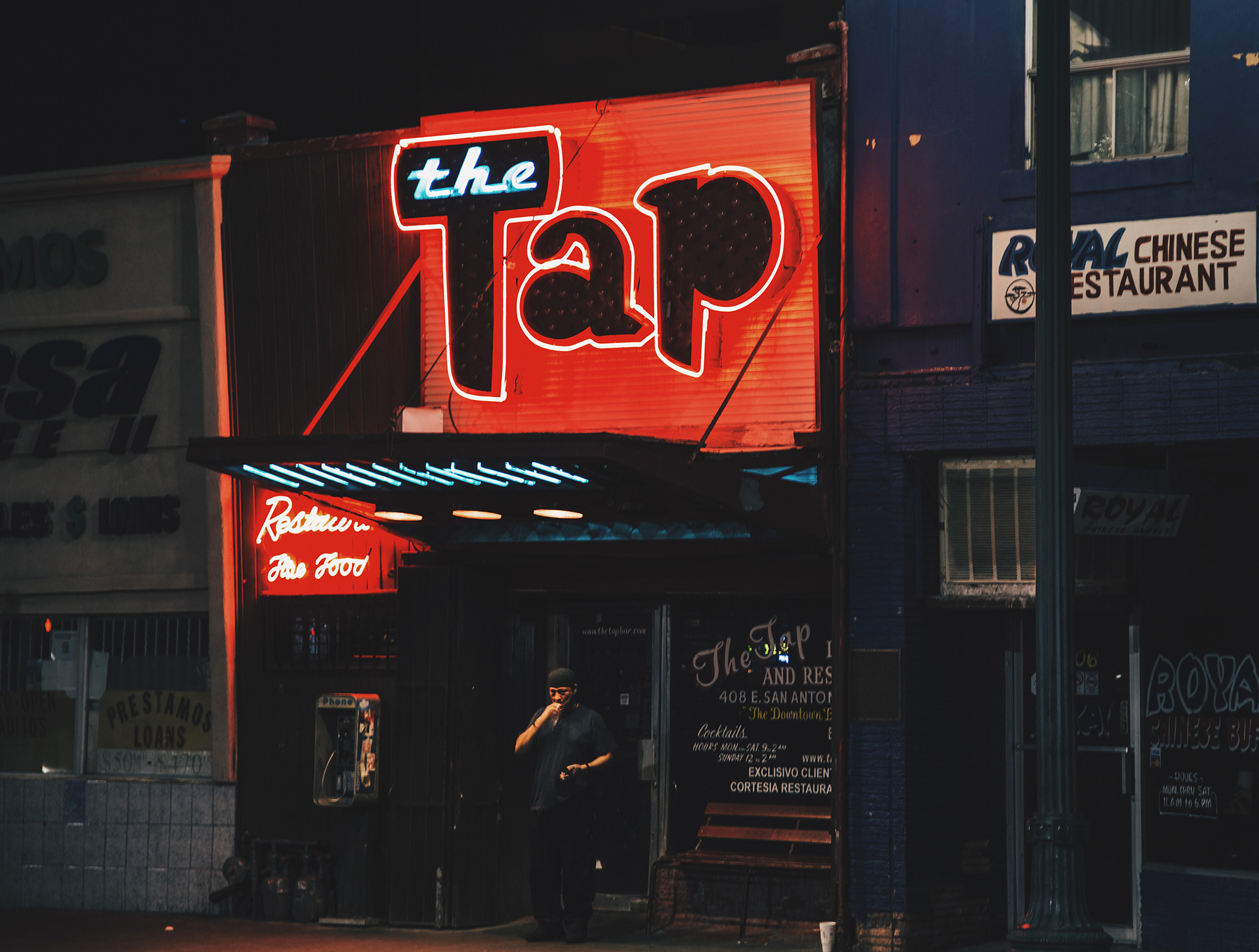 "You have lawyers next to college kids, next to artists next to politicians. [The Tap] is a place where there's no pretension and people are there to have the best nachos in the world," Svarzbein tells me.
So what makes these nachos so delectable that they draw members from all the city's factions, as well as top national best-of lists? In the spectrum of nacho recipes out there, their signature dish lies somewhere between the minimalist—the classic molten processed cheese, chips, and not much else—and amusingly superfluous, i.e., Guy Fieri's unabashedly grotesque Trash Can Nachos.
The ingredients may sound relatively typical: homemade refried beans, onions, tomatoes, jalapeños, queso blanco, and either chicken or deshebrada (slow-cooked, pulled beef). But each individual tortilla chip (which consists of half a tortilla, rather than the traditional one-quarter of a tortilla) is meticulously topped with a small heap of each ingredient, then lined on a plate and broiled. These are no unloved "pump and dump" nachos, where you'll end up with a sad spread of topping-less chips on the bottom. Special care and attention is placed into every single bite.
And every bite is a gratifying experience. The flawlessly fried tostadas don't lose their crispiness, even under the mountain of toppings, which include the creamiest Mexican white cheese. The deshebrada oozes with fatty juices, balanced by the acidity of the onions, tomatoes, and jalapeños. Red salsa is optional, but you might get a weird look for skipping it.
On the surface, it may seem like a banal and easy concept to replicate, but ask anyone on the border, and they'll tell you there's no nacho like a Tap nacho. And for many, the memories begin at childhood.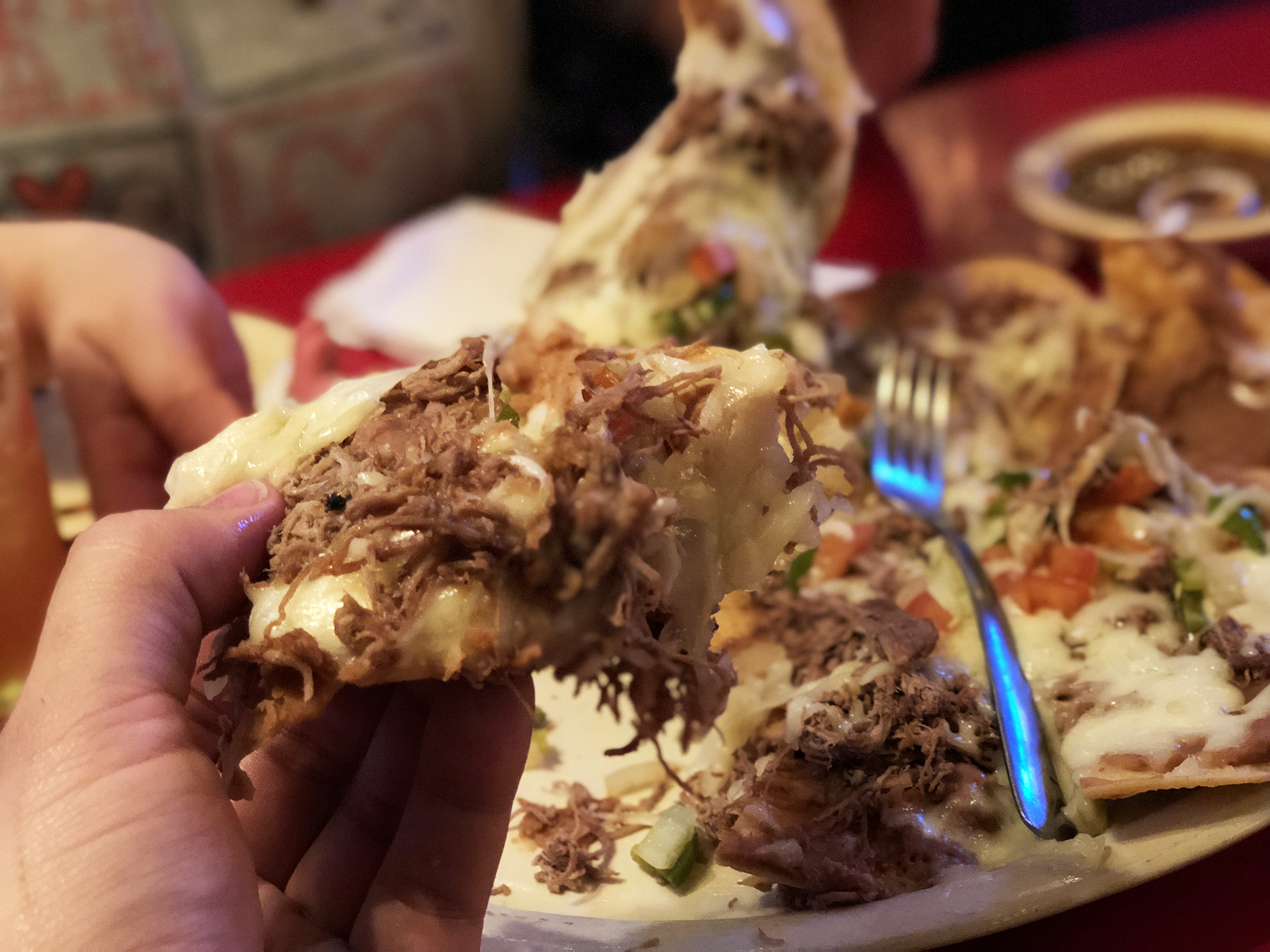 "My grandma used to bring us here and we'd wait in the van while she had some drinks," says Ghiselle Dominguez, who I met on a recent trip to The Tap. "They'd bring us burgers and nachos and we'd eat in the van. The jalapeños on the nachos were always my favorite part!"
She's planning on ordering some right now, she tells me, before gleefully recollecting: "My grandma had a car phone, so we'd prank call her from the van while she drank inside."
In the changing urban landscape of El Paso, these memories are precious for locals like Dominguez (setting aside any problematic mentions of, say, drinking and driving your grandchildren around). The Tap has been a steady, reliable beacon for El Pasoans since 1956, where it's remained in the city's downtown as times have shifted through the good and bad, and eventually, the good again.
Downtown El Paso flourished throughout the 1960s, but urban sprawl and the expansion of the I-10 freeway saw many residents and businesses driven away from its core. The downtown area gradually came to resemble a sort of post-apocalyptic wasteland that inspired a Cormack McCarthy novel or two.
Recent efforts by the city and by private business owners to transform the once-quiet urban core back to a vibrant city center have been met with mixed results. Many, like members of the activist group El Paso Del Sur, feel that efforts by business leaders and city representatives ignore the low-income and vibrant Mexican-American culture of the city, while others, like Svarzbein, believe that historical curation is key. "The Tap and those nachos will always be there. It's something authentic. That's why they're celebrated," he tells me over the phone.
The Tap remains a neutral ground where developers in expensive suits rub elbows with the very activists who vehemently oppose them. Destitute day-drinkers and trust fund " fresas" vie for control of the jukebox while scarfing down the border's best nachos. And whether it's someone's first time or they've been a regular since childhood, the nachos serve as a reminder that the classics never go out of style.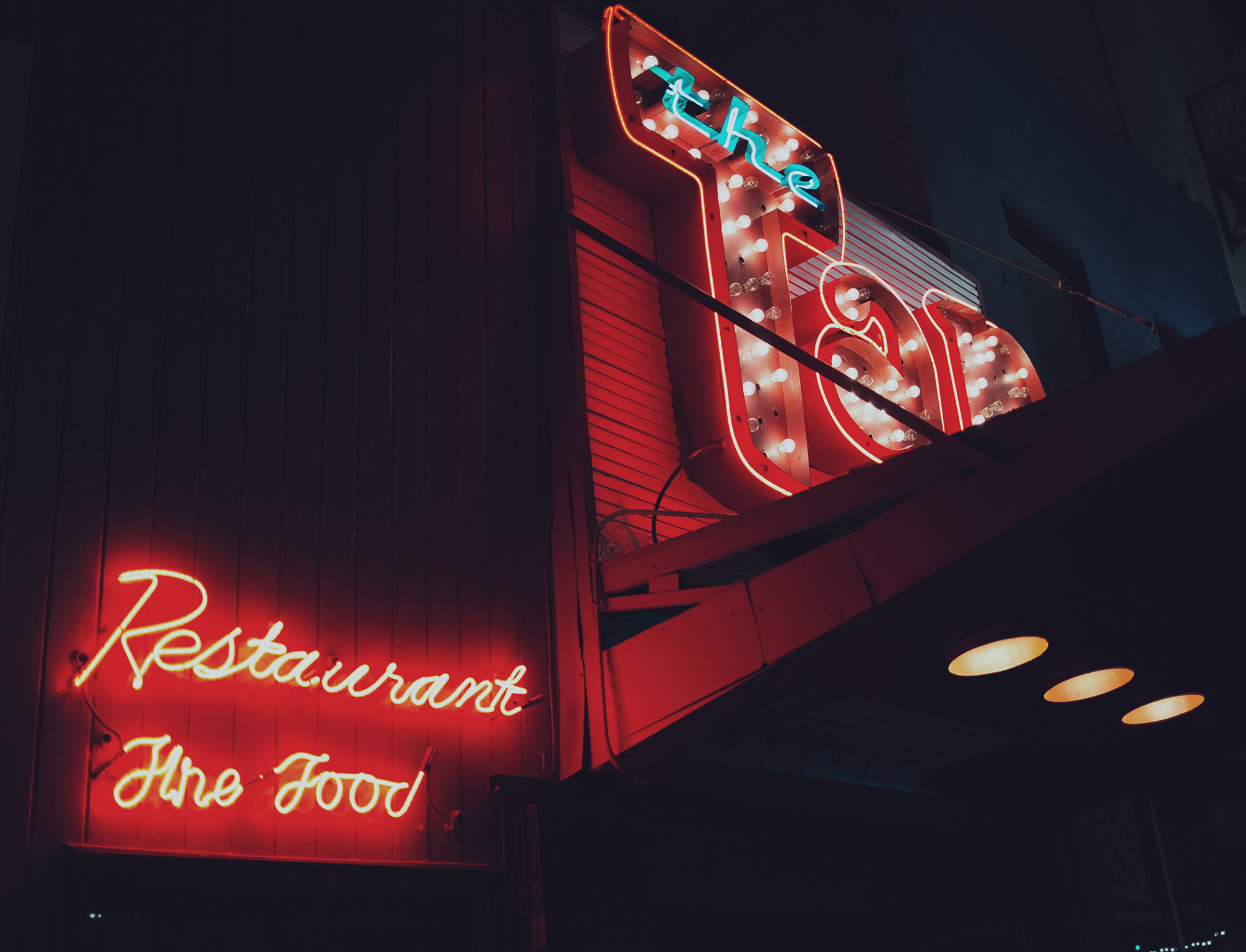 Svarzbein says, "The reason I take people [to The Tap] who are visiting—whether it be from New York or LA, is because they get the best sense of what growing up here was like, and the nachos taste like home."