Nearly 11 years ago, an article came out in the New York Times called "The Summer Of Screamo" which chronicled the rise of a bunch of guys in their early twenties whose bands were at the forefront of the commercial success of "screamo." It essentially followed Thursday, Glassjaw, and the Used as they traversed the major-label world and tried to explain what a genre of music based in basements and DIY culture was to baffled music executives.
The article got a lot of attention and, like most things that came out a decade ago which refer to something as "cutting edge," it's pretty funny reading it today. (Especially when it comes to the overly formal rendering of the Used as "three nice men from Utah.") But it also gives a unique glimpse at what the state of the genre was like before every kid in high school bought a flat iron and an Attack Attack! shirt and started a band. It captured the earnestness of a scene in flux—and although Thrice never went on to become the next Nirvana, they did end up eventually collaborating with Dave Eggers and touring with Deftones.
Speaking of which, we thought it would be fun to revisit the article and get a little update on where the bands mentioned are today and if the New York Times were prescient when it came to the future of screamo. "In the whole spectacle there's an element not just of novelty but also of purity, of a scene not yet a scene because it has only recently been picked up by the music-industry radar," the author Jonathan Dee writes at one point. Now that's something to be nostalgic for.
THURSDAY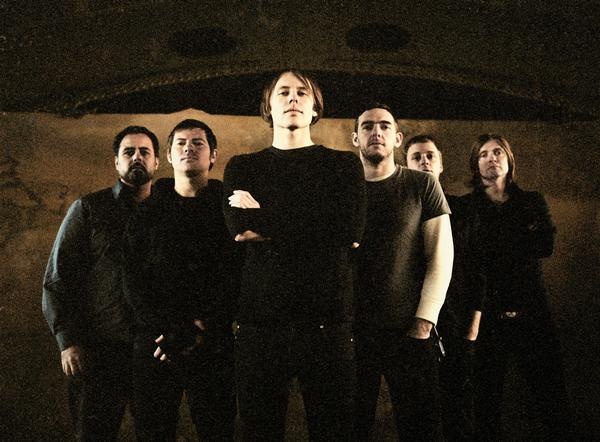 What the article said: "They may not be rock stars, but by a kind of critical consensus they have emerged as the standard-bearers for their sound, the band considered most likely to survive the vagaries of rock trend-hopping."
What actually happened: Following the debut of Thursday's major-label debut War All The Time, frontman Geoff Rickly landed on the cover of SPIN as one of the "next big things" and the band toured with everyone from the Cure to Cursive. They also went on to create three increasingly dynamic records with Mercury Rev's Dave Fridmann, but the better they got, the further they moved away from screamo's typical hallmarks, before spitting in 2011. Frontman Geoff Rickly now has a solo career (and plays in United Nations with touring bassist Lukas Previn and myself); drummer Tucker Rule rocks out with the boy band the Wanted and guitarist Steve Pedulla has gone on to direct music videos for peers such as Taking Back Sunday.
What we can learn: That bands get exponentially bigger when they break up, unless no one really cared in the first place like. (Student Rick, we're looking at you.) But in all seriousness, Thursday was a band informed by New Jersey screamo acts like You & I who still managed to sign to Island records and have an album in the top ten. Then they signed to Epitaph and put out three albums that challenged the perceptions of themselves and their listeners. Over a decade later, our top sellers are NOW: Volume 49 and the soundtrack for a Disney movie featuring the guy from N.E.R.D. If that's not emo enough to make you cry, nothing will do it.

THE USED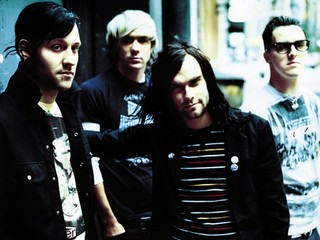 What the article said: "If Thursday seem like the screamo band most likely to be around ten years from now, the Used seems like the band most likely to be famous when you wake up tomorrow morning."
What actually happened: The Used had their moment in the mainstream sun but also suffered declining records sales following the release of their sophomore album In Love And Death in 2004. That said, the Used are one of the few bands mentioned in this article still standing and have consistently released a new album every couple of years and reportedly, their sixth album Imaginary Enemy will be released in April on their own label. Oh, and if you're wondering what happened to drummer Brandon Steineckert, well, he left the band in 2006 to join a little punk act called Rancid. There's a plot twist we guarantee Tim Armstrong didn't see coming back in 2003.
What we can learn: Let's be honest, the Used have very little to do with "screamo." Yes, singer Bert McCracken alternated between singing and screaming and the band played high-energy music but they clearly came from a different background than the other bands on this list that likely didn't involve Saetia. The fact is that "scream" isn't based just on sonic touchstones, it involves a pedigree and community that existed in basements and DIY clubs all over the world; The Used just happened to be in the right place at the right time, which isn't a slight on the band at all. It just proves that the New York Times may not be the authority on niche music genres. Shocking.

GLASSJAW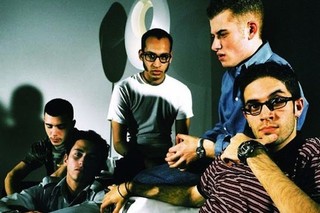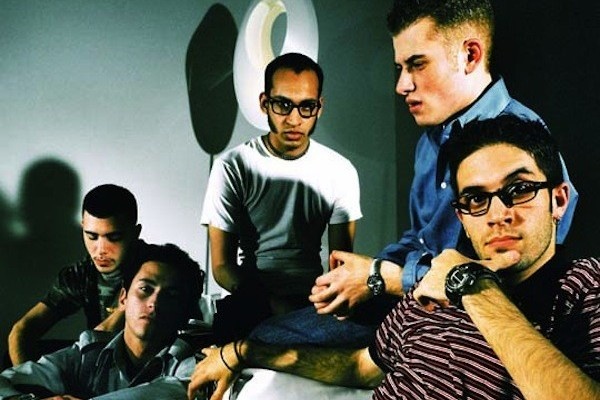 What the article said: "The band describes themselves as 'record heads,' their connoisseur's idealism about music matched only by the cold eye they cast on the major-label world that's their new cultural habitat. ''The music industry is the most poorly run, most unfair industry in the world,'' [guitarist Justin] Beck says. ''They're going to saturate this scene, be the cancer that eats it out."
What actually happened: Aside from Beck being a psychic? Well, Glassjaw stayed true to their anti-industry stance and still haven't released the long awaited follow-up to 2002's Worship And Tribute. However, the band have released a enigmatic series of their own recordings—and despite their infrequent tour schedule and cancellations, somehow they have managed to stay relevant. Then again, keep in mind that these guys are smart; in fact while all of this was going on, Beck was busy running MerchDirect, the company probably responsible for the t-shirt you're wearing right now. Oh, and frontman Daryl Palumbo launched the pop-oriented project Head Automatica with Dan The Automator following this piece, exposing his songwriting to a group of kids who had no idea who Silent Majority were.
What we can learn: Clearly, we can learn something from Glassjaw but they fall into the same category as Brand New in the sense that they seem to do everything wrong on paper yet continue to thrive as they build the mystique surrounding the band. Admittedly, there may not be a lot of crossover between Glassjaw fans and Palumbo's pre-Skrillex DJ fare, but the longer Glassjaw seem to wait to release a full-length, the more exalted they become in the hardcore community. In other words, their possibly forthcoming album is the opposite of Chinese Democracy and if somehow it did suck (which it likely won't), it would probably make them even bigger.
ALSO MENTIONED IN THE ARTICLE
THRICE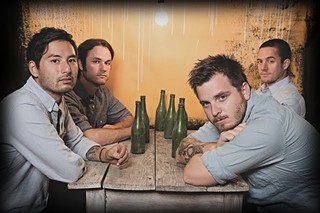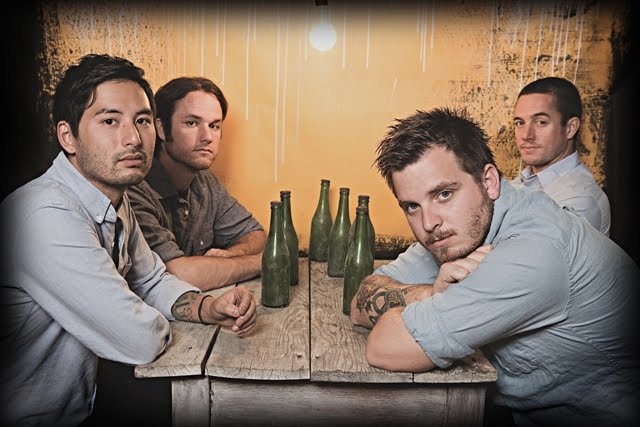 Thrice had a very similar career trajectory to Thursday. They toured together, were both on Island Records, and both managed to attract jocks with aggression problems as well as sensitive emo types. They also had a very informed working knowledge of underground punk and hardcore culture and managed to translate that into something celebrated for a decade, an accomplishment that shouldn't be lost on anyone. While hardcore fans favored the band's pop-punk-leaning Hopeless Records releases, their later, artsier material showcased the next level musicianship and conceptual prowess of this SoCal powerhouse prior to their hiatus in 2012.
POISON THE WELL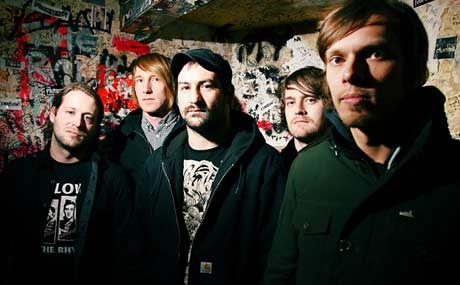 Say what you will about Poision The Well but one thing is for certain, age never softened the act—and 2009's The Tropic Rot may have been more sprawling and conceptual than their previous material but they never lost the heady aggression that helped make them a household name among people with dumb ear gauges. This is an impressive feat for an act who came out of the early 2000s metalcore scene where the standard sing/scream/breakdown song structure was rarely challenged. Case in point, we'll still take the 2002's The Opposite Of December before anything that Victory Records has put out in the past five years. Fun fact: Former PTW guitarist Derek Miller now plays in some band called Sleigh Bells.
FINCH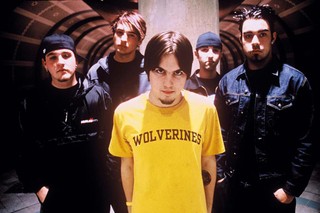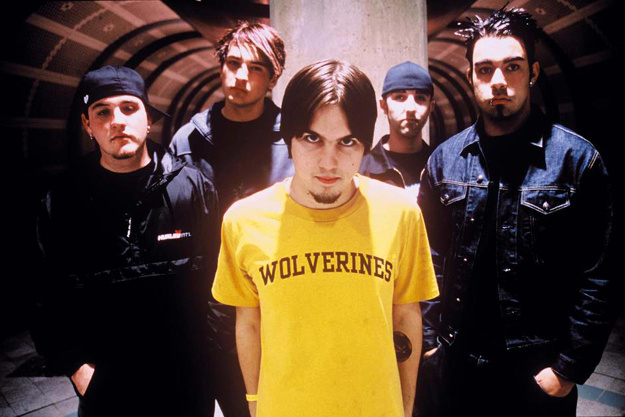 Funny story, I recently got an email from Finch's publicist asking if I was interested in covering the tenth anniversary DVD/CD reissue of the band's breakthrough album What It Is To Burn. This is funny because a) The album came out twelve years ago if my iCal is correct and b) I don't know anyone who would put Finch in the same category as any of the other bands mentioned in this article aside from maybe the Used. Listening back to the aforementioned album, it sounds great (it was produced by Mark Trombino after all) but definitely didn't age as well as some of the band's contemporaries. That said, sappy songs like "Letters To You" are unintentionally endearing, a fact that could easily translate to "creepy" when a bunch of guys in their thirties are onstage.
Jonah Bayer's retirement plan involves eBay and a bunch of rare Orchid records. Follow him on Twitter - @mynameisjonah