End Your Willful Disregard with Saul Williams' New Video for "Down For Some Ignorance"
Williams along with Rafe Scobey-Thal create a stark, contemplative video about today's conflicts.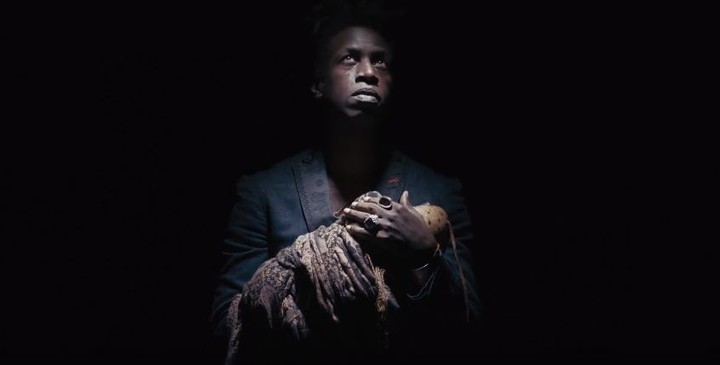 Saul Williams' newest record MartyrLoserKing will prove to be one of they ear's most poignant and important. It's filled with tracks bursting with emotion, harnessing a rage and feeling against current injustices. But there's also reflection and meditation, as seen with his new video for "Down For Some Ignorance" directed by Rafe Scobey-Thal. Williams sways in complete darkness, images of political and social atrocities phase in and out of the screen. His lyrics speak of the many things that impact us as a society, yet most of us choose to ignore. He speaks on everything from complacency of the public towards poor healthcare practices, to the fact we could've stopped Trump when he was hosting The Apprentice instead of letting him become a megaphone for ignorance. All of this power in feeling is packed into a quiet, contemplative track showing that Saul Williams is as important an artist as ever.
Watch the video below, and read our interview with Saul Williams right here.
Stories