Photo courtesy of Migos

Police cut short a Migos concert at Georgia Southern University last night in order to arrest two members of the Atlanta rap crew on multiple charges. All three members were questioned, but only two were taken in; Quavo (Quavious Marshall ) and Offset (Kiari Cephus) are currently in custody and being processed at Bulloch County Sheriff's Office in Statesboro, GA. Their charges include felony possession of a schedule 1 narcotic, felony possession of a loaded gun on school property, and misdemeanor marijuana possession.
This isn't the Atlanta group's first brush with the law; Offset copped an additional charge of gun possession by a convicted felon.

The Migos camp has not yet issued a formal statement, leaving only one cryptic tweet (retweeted by each member of the trio) to sum up their current situation:

UPDATE:
All three members have been denied arrested and denied bail: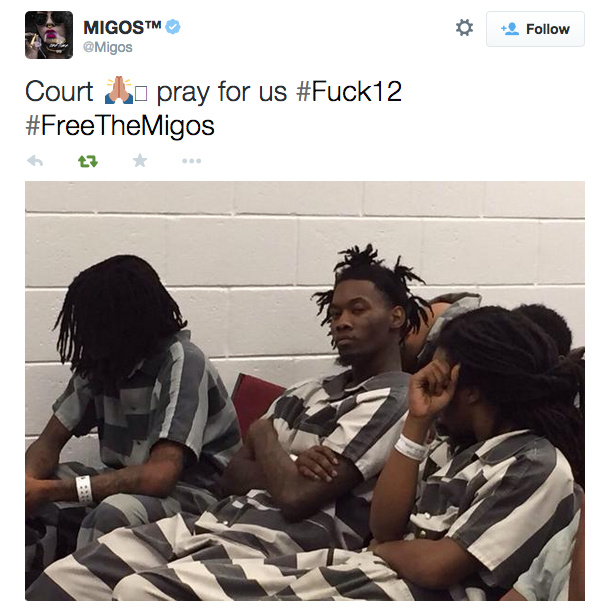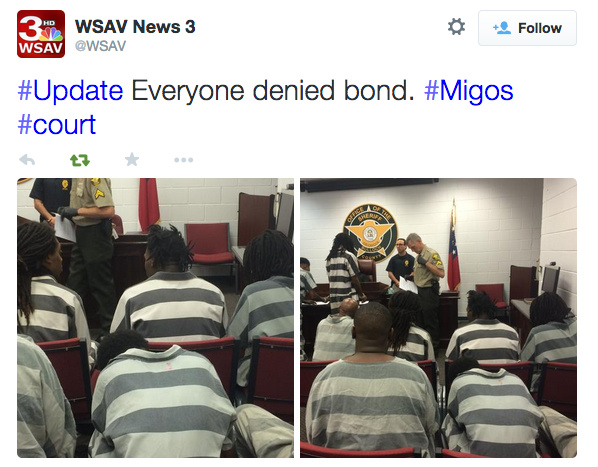 We'll continue to update the story as it develops.