Photo by Drew
Last week, I made a second Twitter account and followed all the same people as Drake. Except for the four people with protected accounts that didn't respond or refused my request, I spent a week looking at Twitter through the eyes of Aubrey Graham. Here are some selections from my Drake Twitter Diary.
3/16 2:44pm - @OVOGrake already has 52 followers, none of which are people Drake follows on Twitter (one is Noisey Assistant Editor Drew "Tryhard" Millard). I'm not even following my own fake Drake account on Twitter. #teamfollowback is truly dead, a relic of a bygone era. Somehow I'm already getting emails suggesting I follow people from my high school, which means that Twitter knows what I'm up to and I feel caught already. This was the morning after the night the bottom fell out from under the rap internet, and Waka Flocka Flame is retweeting up a storm as 1017 Bricksquad and Brick Squad Monopoly fans start a civil war.
3/16 5:15pm - I turn off retweets from Lil' Twist. Best decision of the entire week.
3/16 8:30pm - I read this...
...and instinctually assume she's talking about Nazis, but then I googled Sultry Simone and realize that she is definitely not talking about Nazis (you should look it up yourself when you are not at work). French Montana is having a very nice time at SXSW. I catch the back end of a #girltime session from Lil B and I feel pretty creepy. The real Drake retweets an Instagram of Noah "40" Shebib in the studio, so maybe he's reading Twitter in the studio.
3/17 1:20am - I now have 118 followers. None of them are people Drake follows. This is not the kind of thing I want to be reading after a night of drinking: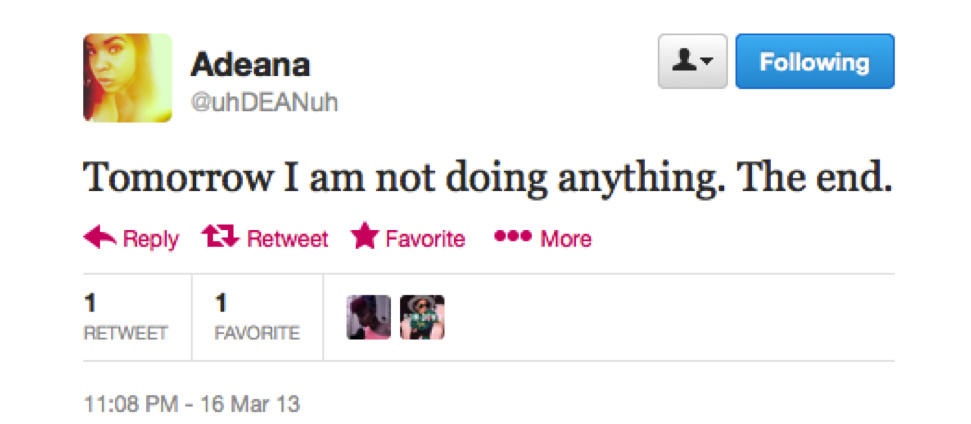 3/17 10:40am - I receive a DM from Travis Porter saying their new album is out. I get excited for a moment until I realize they're talking about the album they released in May of last year.
3/17 9:35pm - Drake follows Injustice Facts, so he's probably just as upset as I am about the $53 million in weaponry that the U.S. sold the Bahrani government even after there was evidence that they had been killing protestors.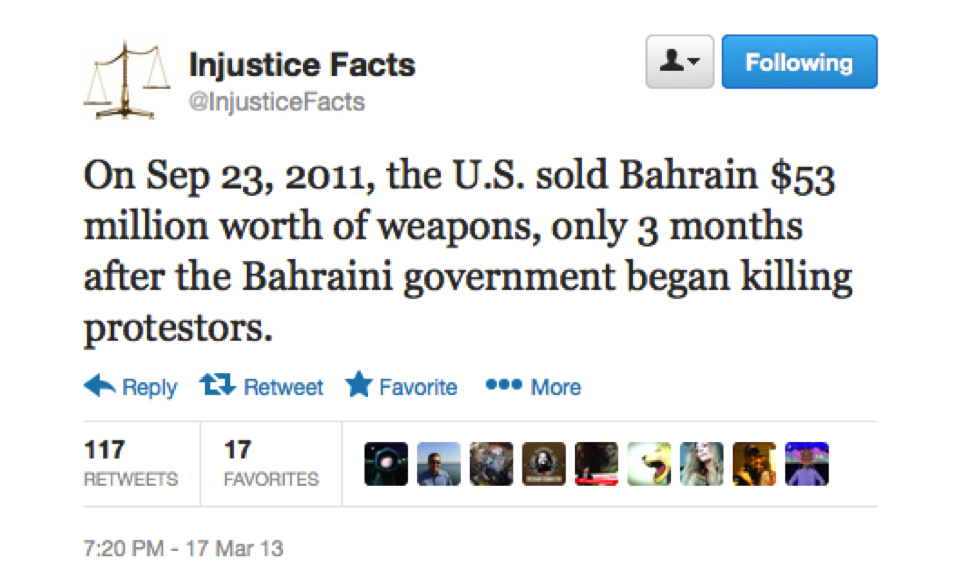 3/18 12:58pm - Several fan accounts link to an article listing reasons why Drake would be the most perfect boyfriend. I grapple with what it means to have teenagers getting paid to write about why they want to date you on the Internet; I reach no conclusions.
3/20 4:04pm - #teamdrizzy is raising money for Multiple Sclerosis research, likely because Noah "40" Shebib has been diagnosed with it. I wonder if Drake has donated. You can donate here. I'm surprised that more rappers don't have Mistah F.A.B features because he's incredibly affordable, I think.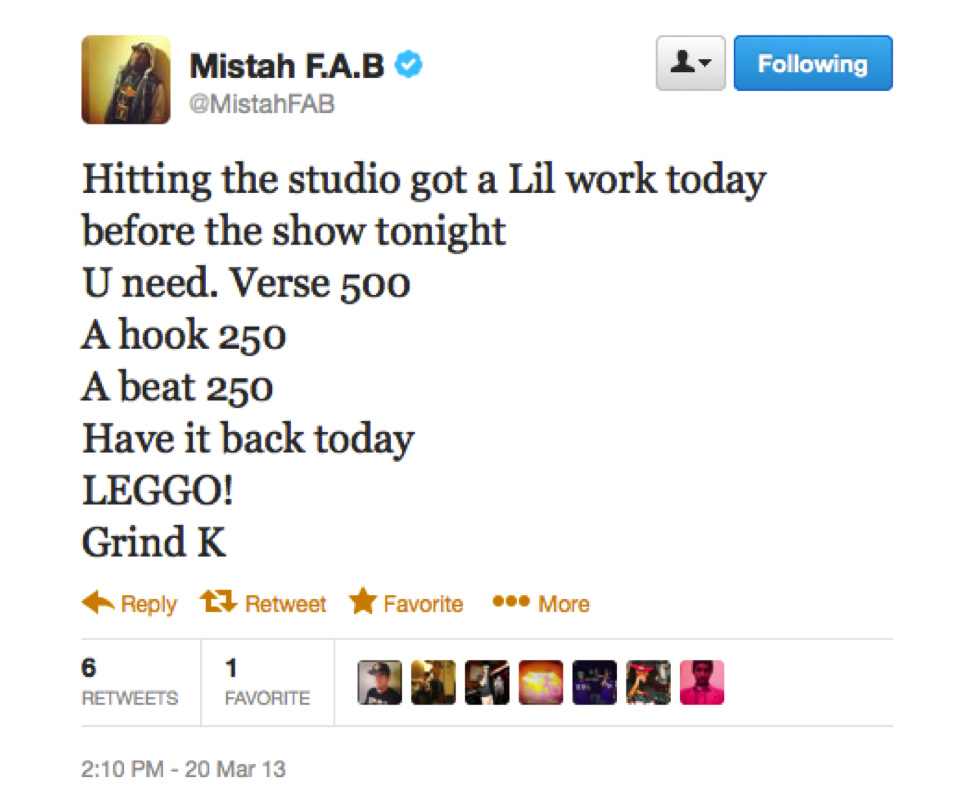 3/21 7:54am - Note to self: Never ever ever ever ever check Drake's twitter at that time of the morning when all the automated horoscope tweets come out.
3/21 10:11am - #girltime again. Still feels creepy. What is less creepy but more confusing is all the Instagrams that strippers take of their butts—sometimes people comment saying they're fake, and sometimes they don't. I can't tell the difference, but I bet Drake can. Everyone is furious about Amanda Bynes' crush on Drake; and I imagine he's calling his lawyer to see what the minimum sentence is for vagina murder (sorry not sorry I made that joke).
3/22 11:28pm - Somebody finally Instagrams a photo of themselves with Drake, so maybe they actually know him IRL? Also, Snooki's Twitter seems pretty chill. This dog is also pretty chill.
3/24 - It's Big Sean's birthday. Happy birthday Big Sean. Down to 64 followers already :-(.
Overall, I concluded that Drake might have a publicist who checks/tweets for him occasionally (surprise!), because otherwise he'd be exhausted from the constant torrent of song demos, mirror pictures, and people tweeting "bitch, don't kill my vibe" (which happens a LOT). For a while I was trying to keep count of butt shots, strip club promos, and mentions of molly, but I gave up halfway through the week because there were too many. There were surprisingly few mentions of YOLO, which was nice. Here are a few moments of brilliance that speak for themselves: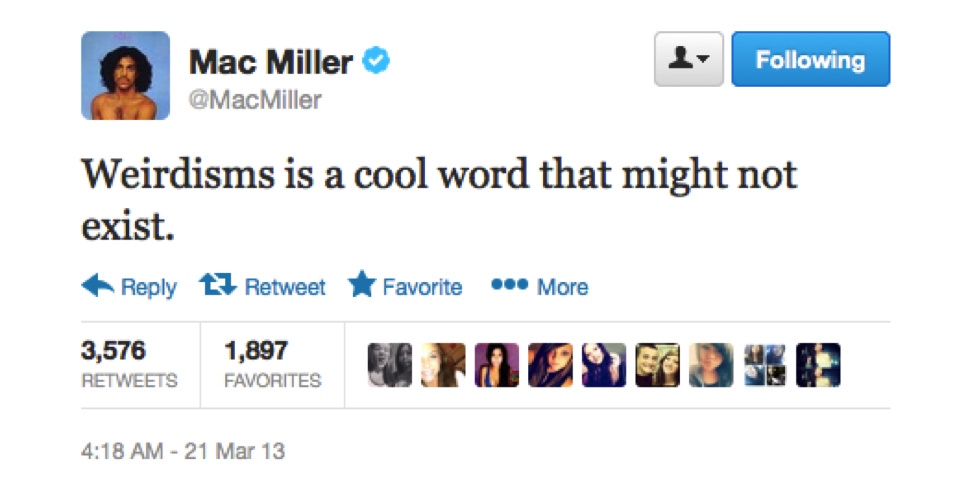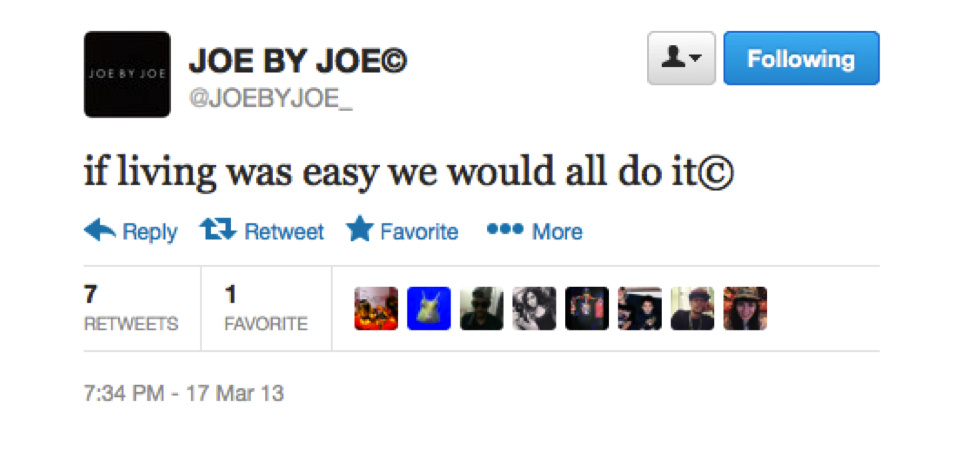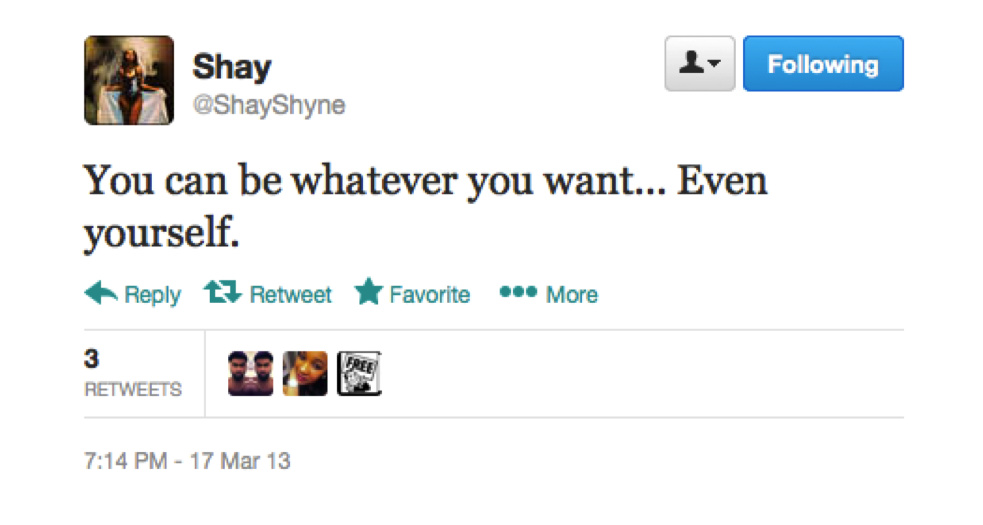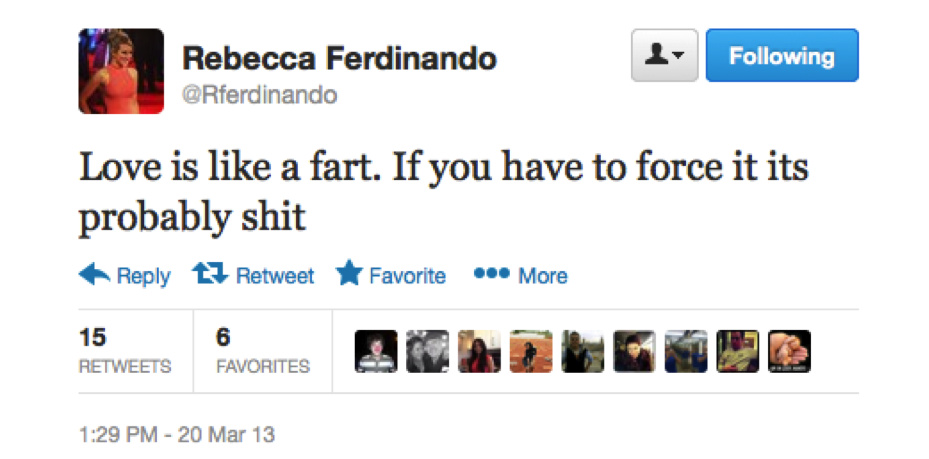 Gabriel Herrera wrote this at 5am in New York City. He's on Twitter - @gabrielherrera