Watching Moriah Jefferson and Kelsey Plum together during the San Antonio Stars' opening weekend this month, you'd never guess that the two point guards are supposed to be rivals.
The two traveled everywhere together, joking as they walked to and from the visitors' locker room at Madison Square Garden in New York on Saturday. And then Sunday in Washington, as Jefferson stood up for a locker-room interview, Plum teased her 5'6" teammate about trying to appear taller before both women collapsed into laughter over the idea that either one (Plum is 5'8") could appear large in stature.
"We were friends before," Plum said Sunday from the Stars' locker room once the hijinks had ended. "We were teammates multiple times. So people try to paint a rivalry where there isn't one."
A rivalry, no, but the road to Kelsey Plum's debut in a San Antonio Stars uniform has been bumpy, something all parties involved acknowledge—and not just because a sprained ankle has kept her off the court to start the season. When the Stars drafted Plum on April 13, many were left wondering why a team already stacked with guards had selected one more, and whether the WNBA's No. 1 overall pick would agree to join them.
More than a month removed from the draft night drama, though, the biggest culprit appears to be not Plum, not Plum's agent, not Stars coach Vickie Johnson or general manager Ruth Riley, and not even the media, but the compressed time frame in women's basketball from the end of the college season to the draft.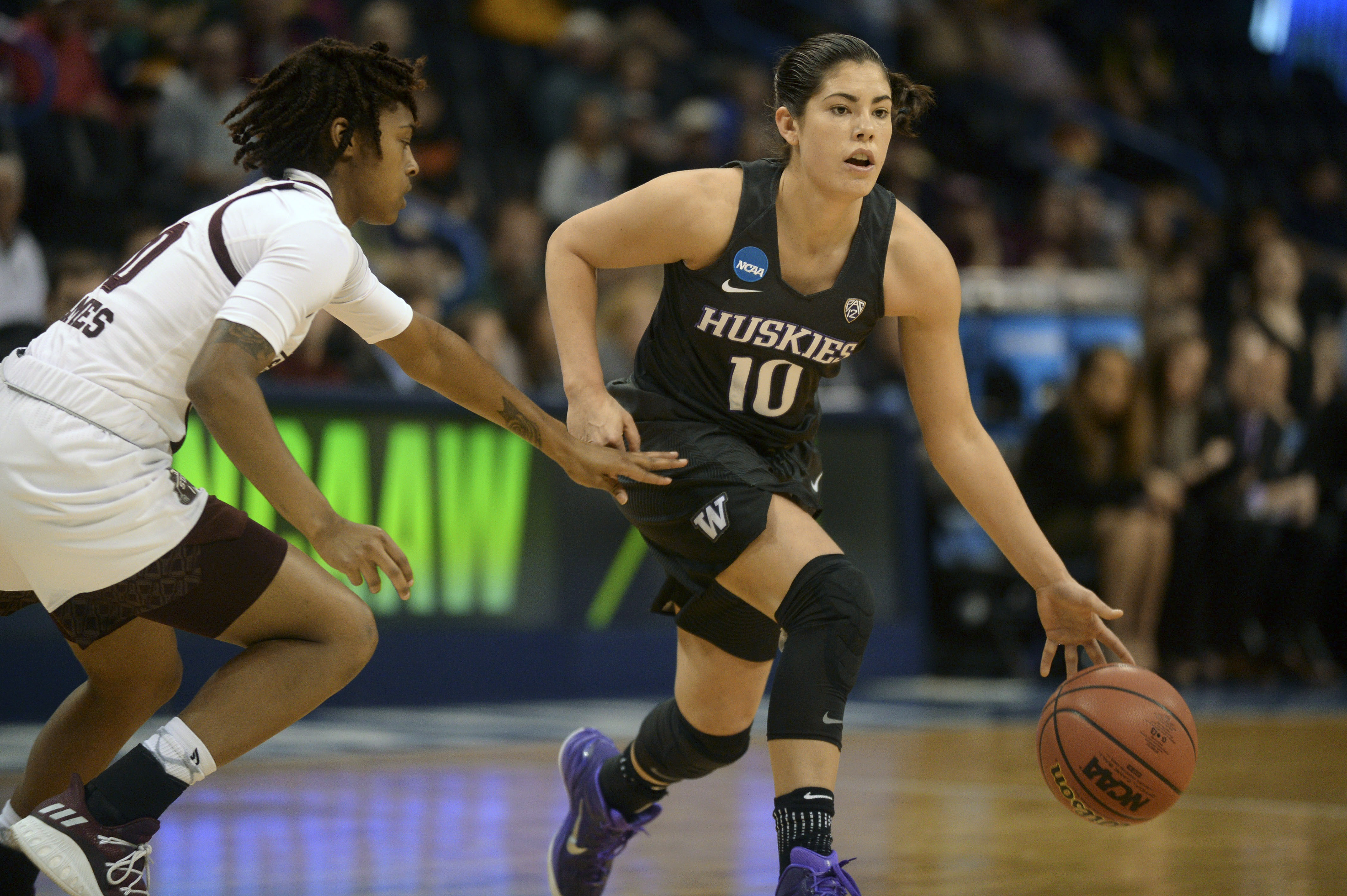 WNBA prospects must declare for the draft ten days before draft night or 24 hours after their last game of the season, whichever is later; this year's NCAA title game was April 2. And while most women still choose to get their degrees before turning pro, more high-profile players are declaring for the draft early, throwing a little more uncertainty into the process.
That's what happened in San Antonio this year. The Stars, with the No. 1 overall pick, had their eye on Tennessee's junior wing Diamond DeShields, who turns 22 this year and thus was eligible—and widely expected—to declare for the draft. When DeShields announced her plan to return to school on April 1, Riley, Johnson, and the rest of the Stars front office scrambled to craft an alternate plan.
NBA prospects, by contrast, had to declare by April 23 this year, 60 days before the draft on June 22; many players do so before March is even over. Yes, they can change their minds as late as June 12 as long as they haven't signed with an agent, but that simply doesn't happen with lottery-level prospects. Teams, meanwhile, have two full months to bring players in, work them out, talk to them about how they'd fit.
It's a fundamentally different process, something Plum has seen firsthand between her own experience and that of her good friend and fellow Washington Husky Markelle Fultz, who is widely expected to go first overall. "On the men's side, it would have never happened," she said.
"Even with what Markelle's going through right now, I don't think it would have been so back and forth" as her own, Plum explained. "There's time to figure out that whole decision [for the NBA]. It's crazy."
Once DeShields was out as a prospect, the Stars had less than two weeks to decide whether to draft Plum or trade the pick. The organization was split. On the one hand, Plum was by far the best prospect in the draft, but the Stars already employed Jefferson and All-Star shooting guard Kayla McBride.
While rumors swirled about potential trades, and Johnson considered how to fit Plum into her overall plans as a first-year coach, the two hadn't talked in person at all.
"She doesn't know me, and I don't know her," Johnson recalled of that period. "I only know her through film."
Even the night of the draft, when San Antonio finally decided to take and then keep Plum after coming very close to making a deal, it took nearly an hour for the two sides to make contact by phone.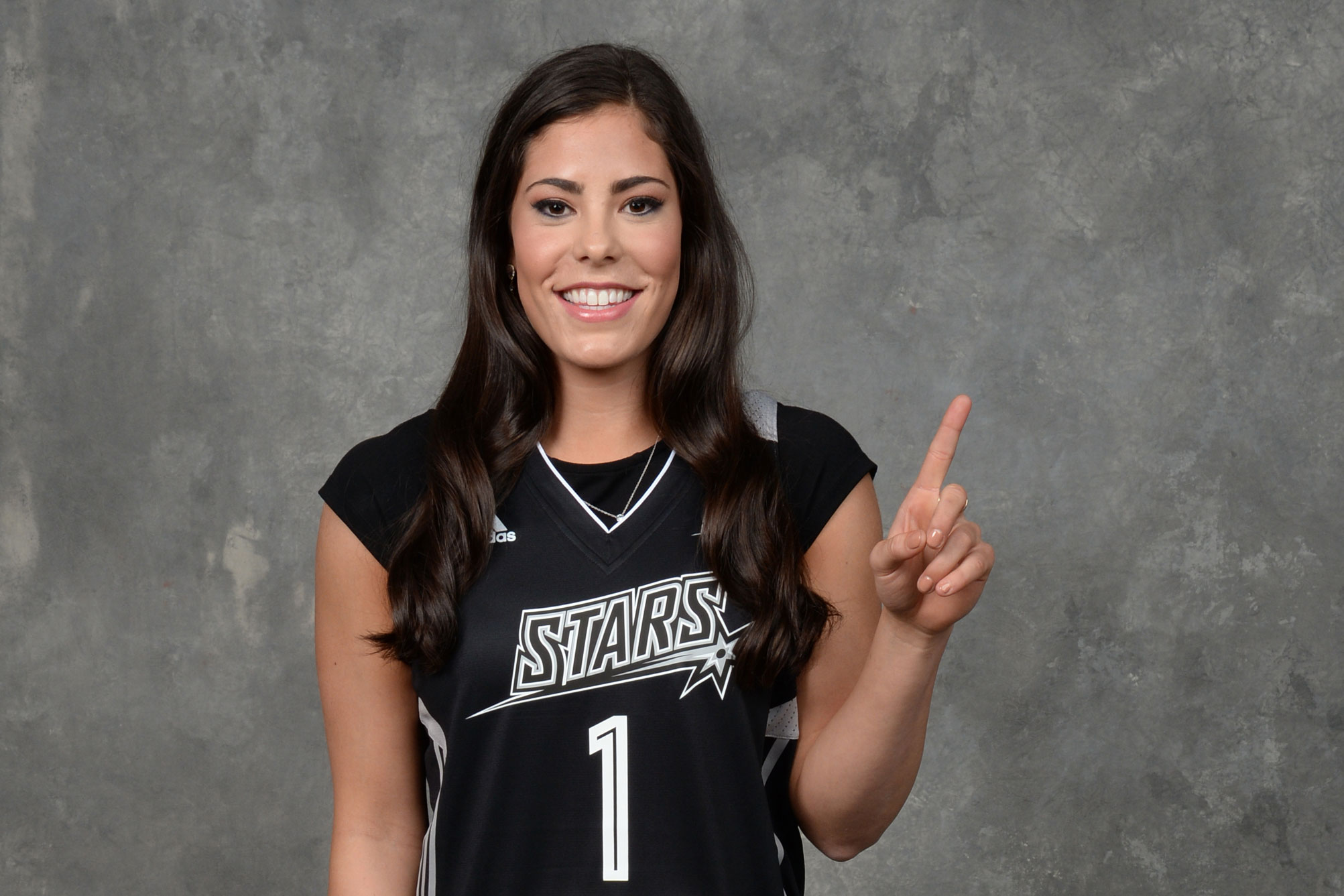 Negotiations continued through Plum's agent, Lindsay Kagawa Colas at Wasserman, but after a few days Colas went public with her concerns about her client's place on the team. "This is a woman who has twice been selected for USA Basketball as a point guard and broke the NCAA scoring record as a 1—and you're going to ask her to essentially change positions?"
Worries about role and fit would be nothing out of the ordinary in the men's game, but without the time to resolve them before the draft, stakes were raised. Furthermore, WNBA rookie contracts plus the ability to designate core players can tie an individual player to a franchise for essentially all of her 20s.
Only when Plum arrived in San Antonio a week after the draft did the two sides sit down together and come to an agreement.
"It was a situation where I got drafted, and the communication was just—speculation on this side, speculation on this side," Plum recalled. "And so it was left to people to talk about how is this going to work? Moriah's there, Kayla's there. They already have [a backcourt]. But then when I got here, and was able to speak to coach, it was very evident that she wanted me, she had a vision for our team, and I was a part of that. And so the doubt was wiped away from the second I stepped into the organization."
Some ill feelings do seem to linger ("If her agent walked up to me now, I wouldn't even know who she is," Johnson said), but not among teammates who clearly get along, or between Johnson and Plum, who seem to share a mentality and even have some similarities to their overall games. Johnson, too, was a playmaker in a backcourt shared with another lead guard, first Teresa Weatherspoon in New York, and later Becky Hammon in both New York and San Antonio.
The Stars coach quickly expanded her playbook, penciling in plays designed specifically with Plum in mind, a luxury for any coach. Now all that's left is for Plum to take the floor, hopefully this Thursday against the Dallas Wings.
"From [the day the sides met in San Antonio] , I haven't thought since about whether this was the place for me," Plum said. "I feel completely accepted. They've treated me so well. So I think we're going to surprise a lot of people."
Want to read more stories like this from VICE Sports? Subscribe to our daily newsletter.