There's something in the water, and the earth, and maybe also the air of Lancaster, Ohio. In the rural farm town located 30 minutes outside of Columbus, a brewery is capturing the terroir of the land—a magical combination of rolling hills and serene waters surrounded by lush forests worthy of the cover of your favorite romance novel—to make what might be the most Belgian beer this side of Bruges.
Brewer and owner Matthew Barbee is a wine lover who converted into a beer aficionado after a single bottle of Saison Dupont opened his eyes to the possibility of beer being an elegant, food-friendly beverage. "The server brought out this large-format bottle with a cork and cage enclosure," he recalls about a lunch at Gjelina in Venice, California, that changed his life. "I've never seen that before. The server popped the cork, all of the aromatics wafted over, and I thought, Whoa, this is a beer? It paired beautifully with the food. That was the first time in my life when I got excited about beer."
Barbee is a clean-cut Midwestern boy blessed with a charming smile that makes it difficult to turn down a second glass of saison. He knew nothing about the beer industry or making beer when he opened Rockmill Brewery in September 2010. However, his grandfather oversaw wineries, which led Barbee into a brief career as a sommelier's assistant in Chicago. A desire to return to his hometown and stake his claim on the beverage industry led him to see untapped potential in his mother's recently purchased 20-acre former horse farm.
Belgian was the only beer style Barbee considered for Rockmill. So, imagine his surprise when the minerality of the water that naturally fed from the property into the Hocking River was almost an identical match to the water of Wallonia, Belgium. "My jaw dropped," he says. "There are lots of adjustments and techniques you can do to get water where you need it to be to make really great beer, so it was more of a luxury that there was such spot-on water for the styles I was interested in."
The process of converting the farm into a functional brewery like those of Belgian farmhouse ale producers was more difficult. The house—built in the 1870s—was transformed into the tasting room, the stables house a 15-barrel brewing system, and the barn fits the bottling line as well as storage for the boxes of 22-ounce "bombers."
"For me, it wasn't about efficiency; it was just about the liquid," Barbee says. "I would do things that probably make a lot of commercial brewers cringe, just because it's not efficient. But it was very much a passion play for me, so I celebrated that about it."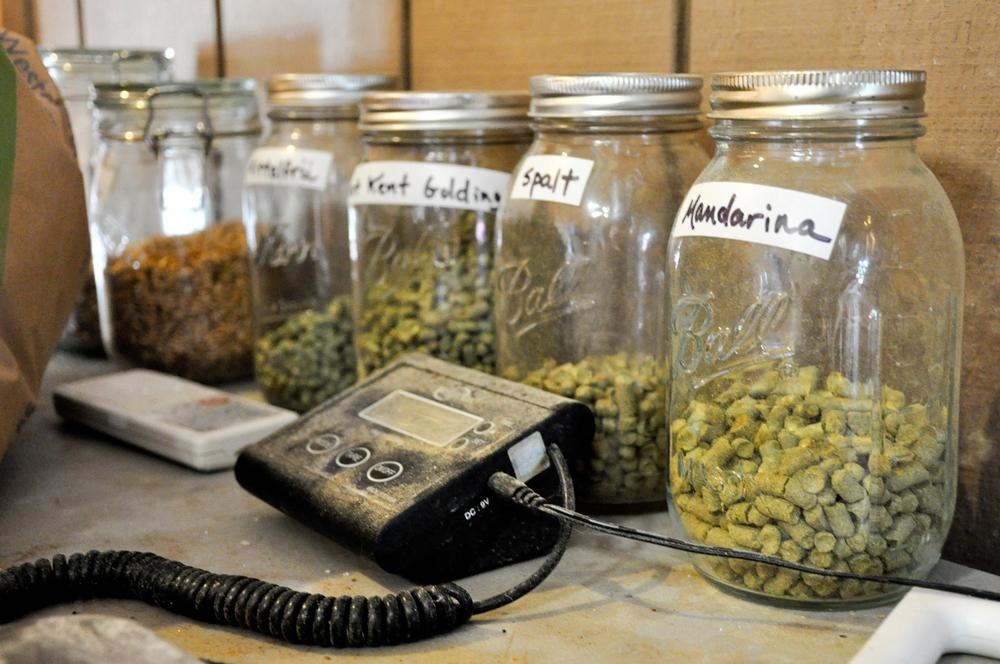 Barbee's mom, Judy Jones—who lives on the property with him and acts as the backbone of the brewery, overseeing everything from the dozens of weddings held there every summer to cleaning glassware—and his grandmother were the official tasters of Barbee's trial-and-error beers while he taught himself the intricacies of Belgian brewing, one barrel at a time.
"All I did was brew and study. I started thinking about beer design, learning about it, and applying the concept of what I love in wine: structure and concentration of flavors," he recalls. "How do I layer that into the beer design?"
The answer lay in the yeast strain. Sourced from White Labs, the strain—WLP565—may or may not be the same strain used by Barbee's muse, Dupont. It's a bit of a bitch as far a yeast strains are concerned. It stalls out during fermentation, is sensitive to temperature and alcohol, and prone to mood swings. Barbee compares his relationship with the strain to his relationship with his four cats that act as pest controllers and protect the malt. "You can call a cat's name over and over and it don't come over. And then whenever it's ready, it totally comes to you," he says. "That's how this yeast strain is. Whenever it's good and ready, it'll attenuate out."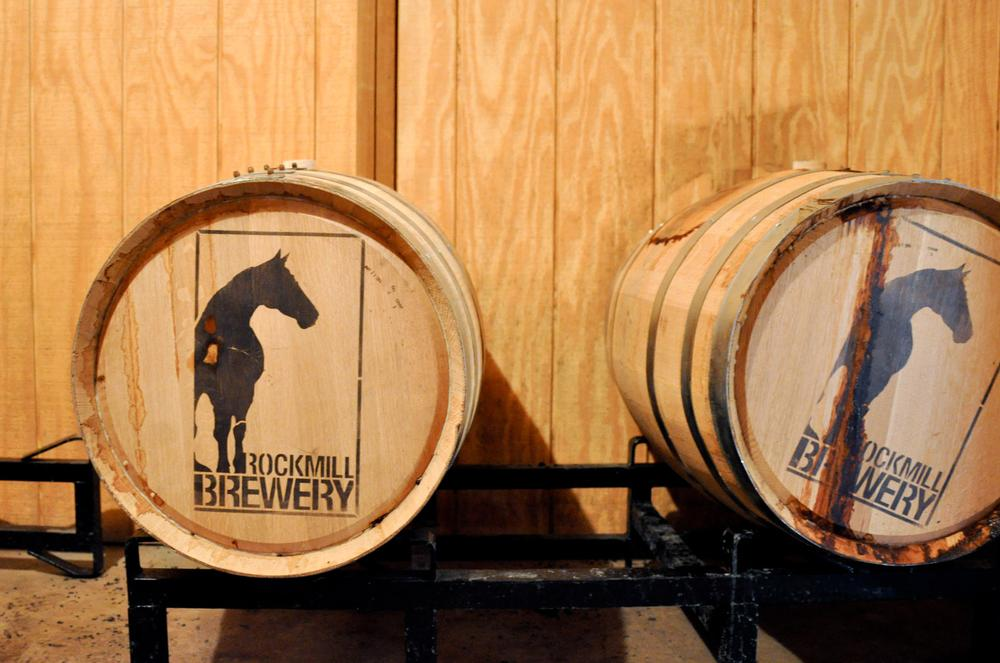 Attenuation is the process by which the yeast consumes sugar in the wort and converts it into CO2 and alcohol. It's an important one, especially when it comes to Belgian-style brewing, which uses an extra sugar addition during the kettle boil to enhance the mouth-coat sensation of the beer while not increasing residual sugar. The saison yeast strain that Rockmill uses evolved from a red wine one. It can develop deep character, if pushed during primary fermentation. "When you allow that free rise to occur in primary, attenuate really fast and at high temperature, you get this very interesting range of fruit esters, spice phenolics, and flavor components," Barbee says. "It's tricky, because there's a lot of negative things that can happen. Along with all those beautiful flavor components, you can get some really harsh, off things that you want to avoid at all costs."
Like most organisms, yeast likes a good slow jam to get in the mood before getting down to business. That's where Chopin comes in. Rockmill plays classical music in the brewery to facilitate a happy environment for the brewers as well as the yeast. The idea to do so came to Barbee after reading Malcolm Gladwell's Blink. In the book, Gladwell references a study that put romantic partners in separate rooms and started flashing the lights in one room. Within minutes, that person's heartbeat synced with the lights. Only a couple minutes later, their partner, sitting in a separate room with steady light, also had a heartbeat in sync with the flashing lights. Barbee believes the same connection and energy transference is possible through music, so he plays tunes such as Vivaldi's "The Four Seasons" to the strains. "There's a billion living microorganisms in that space, doing their thing, and any kind of energy injected in that space is going to be really impactful," he says. "Music has got to be amazing for the yeast to experience."
The final product is bottle-conditioned saisons, witbiers, dubbels, tripels, and stouts sealed with the same cork and cage enclosure used by a certain family-owned brewery in Tourpes, Belgium. Rockmill's beers are rustic, with prominent floral and fruit notes as well as a strong European Noble hops profiles that accentuates the beers' aromatic bouquet rather than bitterness.
"When I say our beer is 'Belgian as fuck,'" Barbee says, "I really believe it."